Red Turnip Theater hopes to resonate with 33 Variations
The third season opens with the introduction of a new element: music.
(SPOT.ph) Jenny Jamora makes her full-length directorial debut on July 24 with 33 Variations...a play that sounds unfamiliar to most of us. It was Menchu Lauchengco-Yulo who brought the script to Red Turnip Theater's attention and the company immediately fell in love.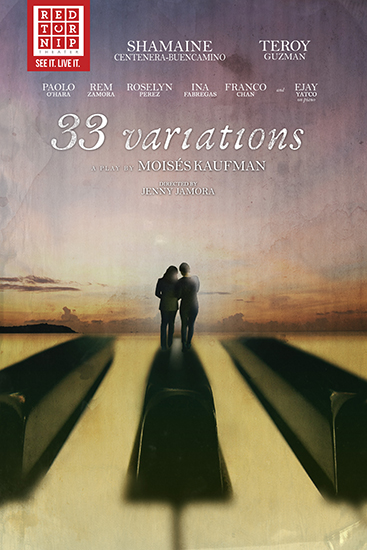 On the surface, it doesn't seem like something the Turnips would pick up. For one, it has more than four characters and the company usually works with limited resources. Red Turnip is also more associated with "edgy" plays...but while a romantic note is not something you would expect them to sing, it's still just as bold.
ADVERTISEMENT - CONTINUE READING BELOW
CONTINUE READING BELOW
Recommended Videos
The use of romantic here is in contrast with classical, of course. This is not a love story...well, not a couple-y one anyway. Moises Kaufman's 33 Variations is about a mother and daughter...and Beethoven. We haven't seen the play onstage, but we're told that it plays with time and space.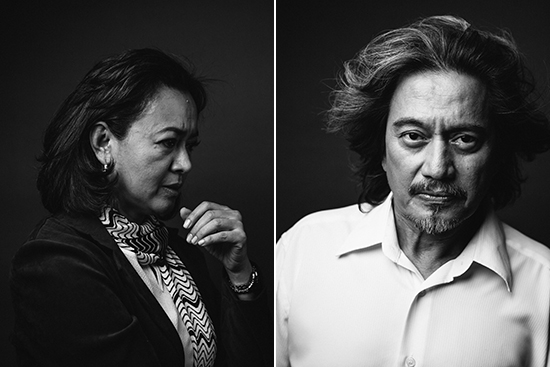 ADVERTISEMENT - CONTINUE READING BELOW
Red Turnip debut for Shamaine Buencamino and Teroy Guzman
We follow Katherine Brandt (Shamaine Buencamino), a musicologist doing research on Ludwig Van Beethoven (Teroy Guzman) and his obsession with Anton Diabelli (Paolo O'Hara). As she is doing this, she is also struggling with ALS (remember the ice bucket challenge?) and the strained relationship she has with her daughter. It sounds daunting for people who aren't versed in the language of classical music or just music in general, but the snippets we saw at the press launch put us at ease. It's still within the realm of things you can consider "light" and the discussion on composition is illuminating, not obfuscating.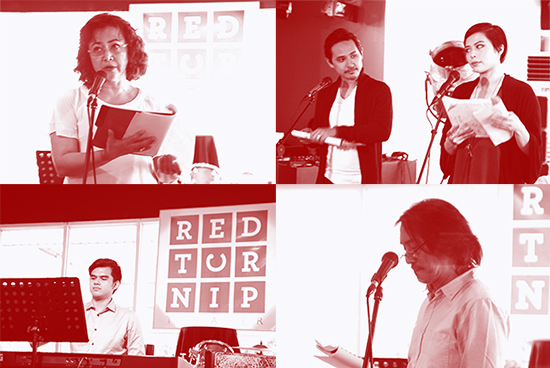 ADVERTISEMENT - CONTINUE READING BELOW
Snippets from the press preview
The play, Topper Fabregas assures us, is in good hands. He meant to co-direct this play, but decided that 33 Variations was something Jamora should do on her own. "The way she looks at the world is amazing," Fabregas quipped, explaining why he didn't want to muddle her vision.
We're inclined to agree, because when Jamora explained that music is a character in the story, we just nodded. At this point, it's hard to picture it. But she seems confident, so we're going to trust her. It seems only fair, since they're putting a lot of faith in the audience. They believe we're ready for these plays and we feel like that confidence is rooted in respect.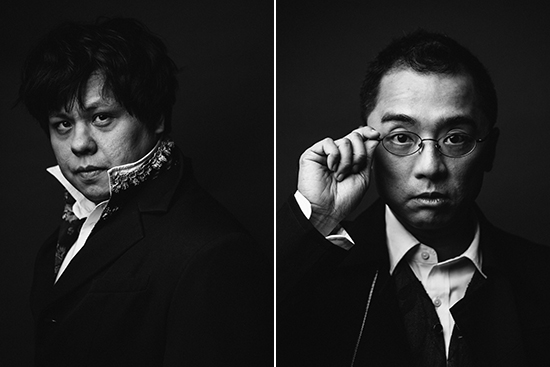 ADVERTISEMENT - CONTINUE READING BELOW
Paolo O'Hara and Rem Zamora as Anton Diabelli and Anton Schindler, respectively
Red Turnip's third season, though seemingly mellow, actually feels more ambitious. They've found a bit of footing...and they want to shake it loose. This is a company, it seems, that is not content with merely making a name for itself. Love for theater is pushing them forward and they're taking all of us with them.
33 Variations opens on July 24 and runs weekends until August 23 at Whitespace, Makati City. For tickets, log on to TicketWorld or check out Red Turnip's Official Facebook Page.
Load More Stories