10 New Filipino Artists to Watch
These fresh artists are killing it.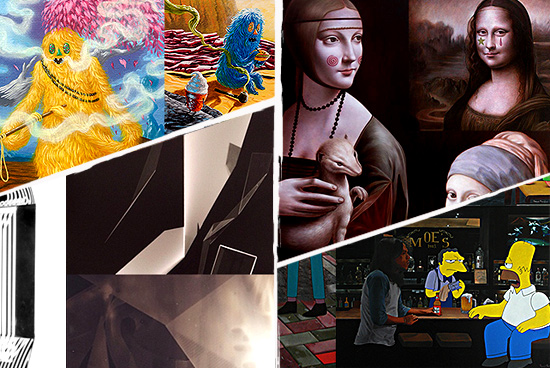 (SPOT.ph) Filipinos are known to be a talented lot. Globally, Philippine art is starting to be recognized for its saleability. It is a blessing that the country continues to produce promising creators. Here are 10 artists who offer fresh perspectives to the local art scene. With their commendable talents, they can possibly become the new Lunas and Venturas of the next generation.


Also read:
10 Filipino Artists You Should Follow on Instagram
10 Inspiring Illustrators You Should Know Now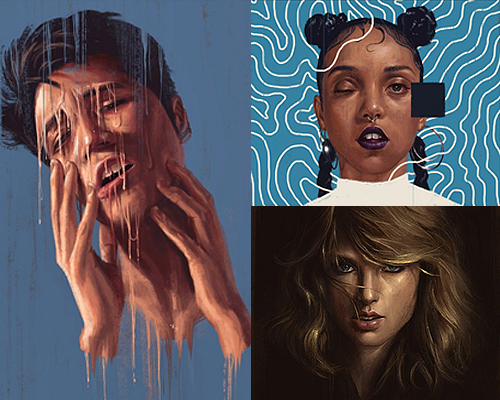 Vincent Kristan Quilop
FB: Vincent Kristan Quilop
IG: @vinquilop
behance.net/VinQuilop
Vincent Kristan Quilop, a 21-year old visual artist and a student of Mapúa Institute of Technology, makes commissioned artworks for publications, movie posters, book covers, and more. You may even see him in magazine features. He has also been shortlisted in the Samsung Masterpieces #YoungMasters competition in Singapore. His art is hugely influenced by pop culture and art history, mixed with digital media.
ADVERTISEMENT - CONTINUE READING BELOW
CONTINUE READING BELOW
Recommended Videos
Joel Chavez
FB: Art of Joel Chavez
IG: chavezzjoel
Twenty four-year old Joel Chavez has won numerous awards for painting in recent years. The Polytechnic University of the Philippines (PUP) graduate held his first solo show, Redeeming the Rebirth, last August at Art Underground. If you have ever tried replicating the style of Caravaggio or Da Vinci, you would know that it's not an easy feat. Chavez proves to have mastered Renaissance technique, while incorporating personal, modern touches.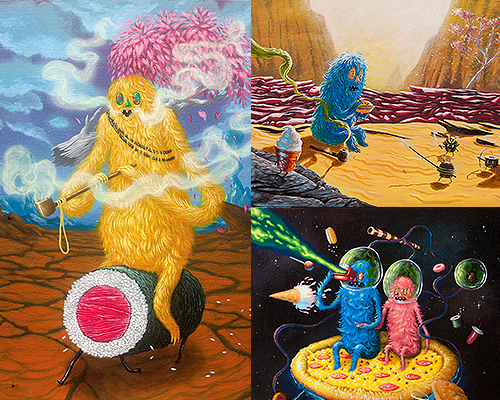 ADVERTISEMENT - CONTINUE READING BELOW
Mark Jeffrey Santos
FB: Mr. S
IG: @jefowley
mistersasquatch.tumblr.com
Last June, Mark Jeffrey Santos (known as Mr. Sasquatch or Mr. S.), held his first solo show at Nova Gallery called Euphoric Ventures. His paintings—no, they are not digitally produced even if they look like it—bring out the realm formed in his mind. This world flows with ice cream, clouds, and bursts of color. Mr. S. started as a street artist and is now an emerging name in the urban art scene.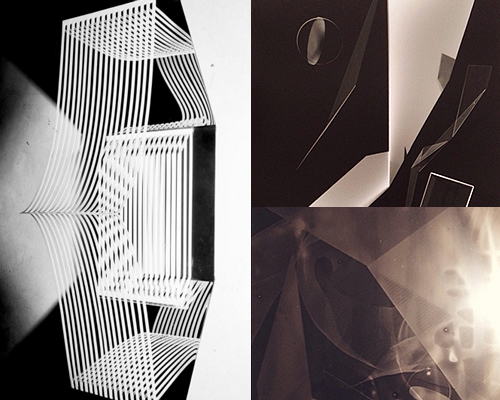 Micaela Benedicto
FB: Micaela Benedicto
IG: @micabene
www.micaelabenedicto.com
Micaela Benedicto is an architecture graduate of the University of the Philippines Diliman. She's also a member of the two-man band, Outerhope. Currently, her works include wall sculptures, installations, and photograms. She uses her background in architecture to create new art forms out of objects like mirrors or steel. Her upcoming show, A Continuous Movement, opens on October 29 at Silverlens.
ADVERTISEMENT - CONTINUE READING BELOW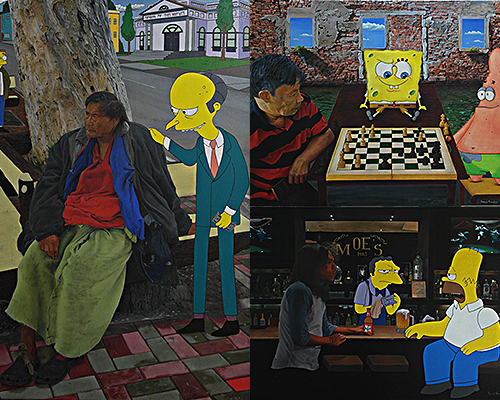 Reuel Rendon
FB: Reuel Rendon
IG: @reuel_rendon
Reuel Rendon is a self-taught art scene novice. He just finished his first solo show this month, featuring works that mirror his transition from being a regular employee to becoming an artist. Nothing is too ambitious when it comes to art, and Reuel is a living proof of that. His fresh take on pop and contemporary art is reflected on his paintings, which he mixes with his love for cartoons and film.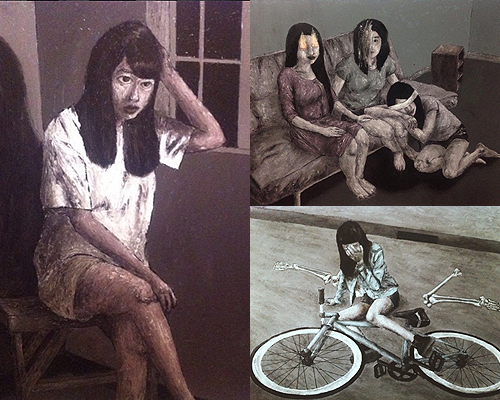 ADVERTISEMENT - CONTINUE READING BELOW
Johanna Helmuth
FB: Johanna Helmuth
IG: @johannahelmuth
johannahelmuth.tumblr.com
Johanna Helmuth is making a mark in the contemporary art scene with her signature coarse and rigid strokes. Most of her works feature ordinary objects and self portraits painted with a melancholic palette. She just recently held an exhibit with her beau, Lendl Arvin, entitled Moving Points at West Gallery.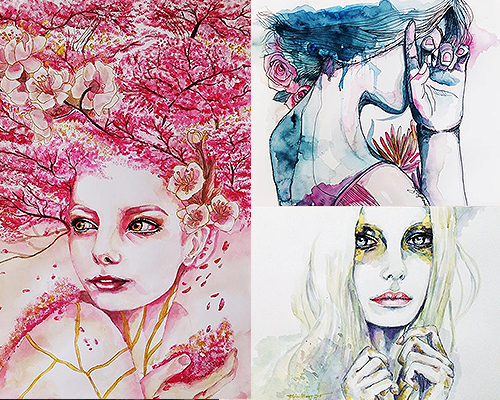 Steph Alvarez
FB: Steph Alvarez Illustration
IG: @stephalvarez.art
likelucy.deviantart.com
Twenty four-year old Steph Alvarez is a freelance visual artist and illustrator from the South of the Metro. Her media of choice are ink, graphite, gouache, and her favorite, watercolor. You may have already seen her in art fairs, with merchandise sporting her colorful portraits on display. Her works can be described as delicate and fanciful. She takes inspiration from music, personal experiences, and "ethereal art."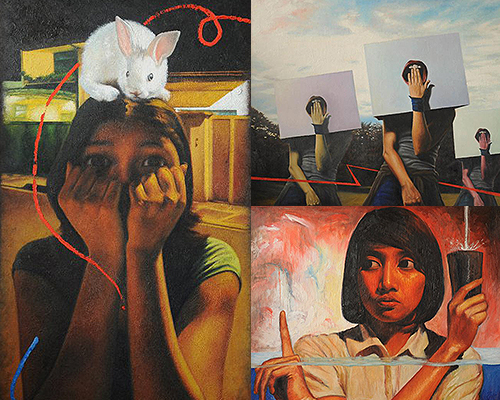 ADVERTISEMENT - CONTINUE READING BELOW
JR Urao
FB: JR Urao
IG: @jrurao
jrurao.tumblr.com
JR Urao studied fine arts at the University of Santo Tomas. His art style varies from expressionism to pop surrealism. He exposes mundane events and gives them a personal twist—mostly using oil paint as medium. Just this month, he launched a solo show called Threshold at Vinyl on Vinyl.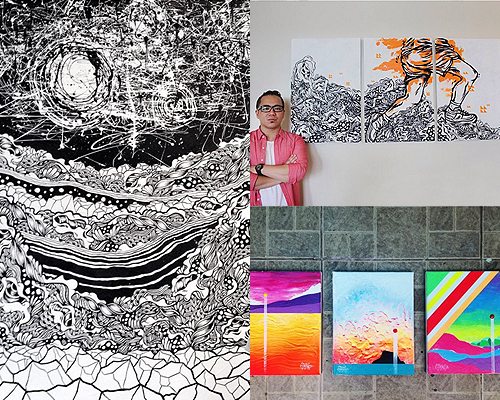 Paulo Correa
FB: Paulo Correa
IG: @pauloexmachina
behance.net/pauloexmachina
Paulo Correa is an advertising art director. If you're following him on Instagram, aside from his #Inktober entries, you will see pop surrealism, abstracts, and doodles, using different media. Each piece that he creates requires attention to detail, and planning his subject is a crucial part of his artistic process. To get his creative juices flowing, he does a lot of walking; but he gets inspiration anywhere.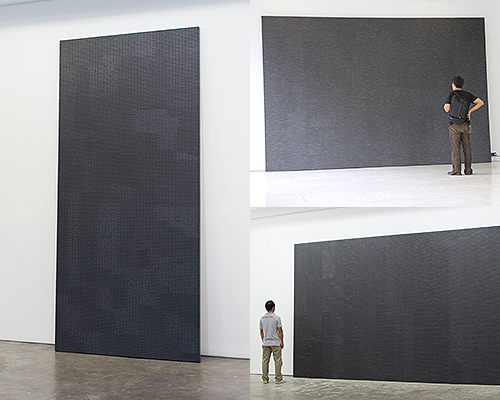 ADVERTISEMENT - CONTINUE READING BELOW
Maria Taniguchi
FB: Maria Taniguchi
IG: maria_taniguchi
www.mariataniguchi.com
Already an established artist in the Philippines, Maria Taniguchi is one of the six shortlisted artists for the 2015 Hugo Boss Asia Art Award for emerging Asian artists, showcasing her works in Shanghai. She received her BFA in Sculpture from the University of the Philippines and her MFA in Art Practice at Goldsmiths in London. Taniguchi has already exhibited in several countries around the world: London (2011), Antwerp (2014), Berlin, and Bangkok (2015). Her subjects are intangible as her style doesn't focus on direct representations. A viewer could say that her works are contemplative and detailed, yet simple. She is set to be part of the 8th Asia Pacific Triennial of Contemporary Art to be held in Queensland Art Gallery in Australia starting November 21.
Also read:
10 Filipino Artists You Should Follow on Instagram
10 Inspiring Illustrators You Should Know Now
Photos from the social media pages and official websites of the artists.
Share this story with your friends!
---
Help us make Spot.ph better!
Take the short survey
Load More Stories