Meet the only Filipino artist authorized to paint for Star Wars and Disney
The force is strong with Rodel Gonzalez.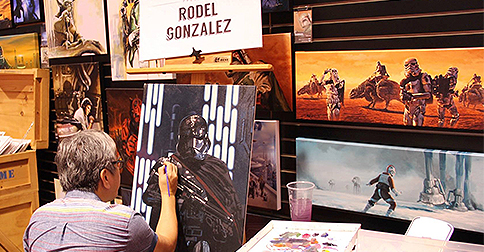 (SPOT.ph) Some people are just blessed with the force of the paintbrush. Rodel Gonzalez is a perfect example. He's the only Filipino artist who is authorized to create interpretative art for Star Wars and Disney. His works look so realistic and alive that they might as well be digitally made—only, they are works of oil and acrylic. They're so awesome that George Lucas himself bought four of Gonzalez's first Star Wars originals. You can view and purchase original works, as well as prints and posters by Gonzalez on his exhibit at the Bonifacio High Street Cinemas from December 16 to 20.
Gonzalez first pursued a career in the music industry. In 1985, he founded the Side A band with his brother Naldy, who is still with the band today. During this time, he took a degree in interior design, taught, and did commissioned works. Fast forward to 2002, he finally responded to the call of the arts.
ADVERTISEMENT - CONTINUE READING BELOW
"Many artists have influenced and inspired me to be who I am today. However I do believe that there's should be a 'letting go' in the process...the force of who you are will manage the creative process," he wrote on his Facebook page. And we're quite sure he has "the force."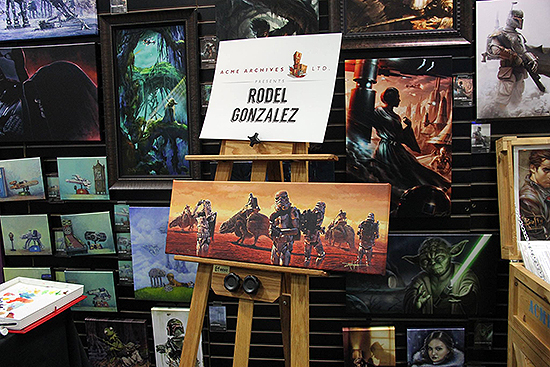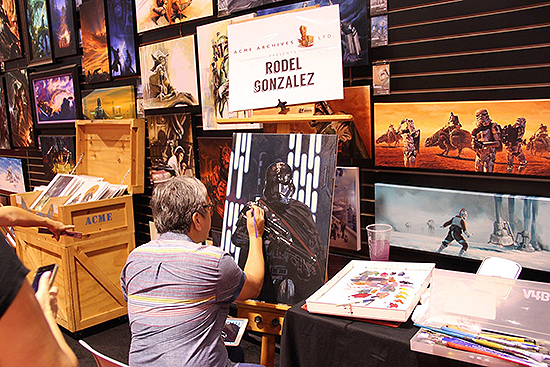 ADVERTISEMENT - CONTINUE READING BELOW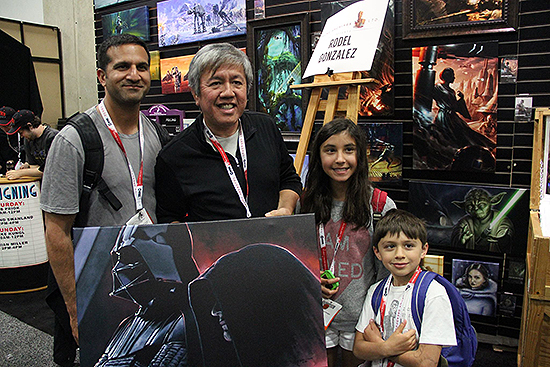 Gonzalez with his works at the Comic-Con International: San Diego on July 2015
Gonzalez has since made a name in the international art scene and in events such as the San Diego Comic-Con. The limited prints of his work on online art galleries such Wyland Gallery, James Coleman Studios, The Magic of Disney Art, as well as his own website sell rapidly. He mostly chooses the classics when he creates works for Disney because those are the ones he grew up and resonate most with. However, his body of work isn't limited to pop culture. He also creates several pieces with subjects such as wildlife and Low Country, which earned him a place in the Endangered Arts Gallery at the Hilton Head show.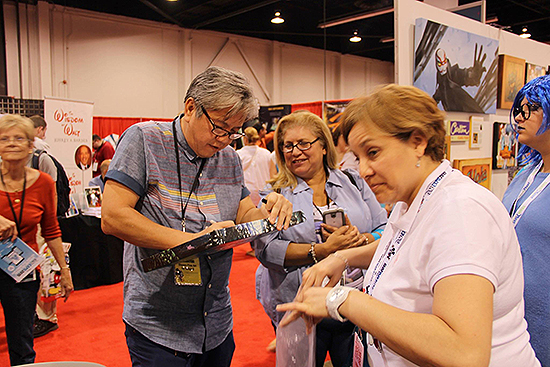 ADVERTISEMENT - CONTINUE READING BELOW
Gonzalez signing his purchased works in a Disney Celebration event in Anaheim Convention Center.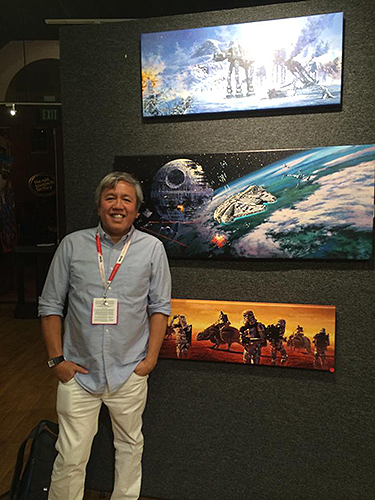 The force is strong with this one.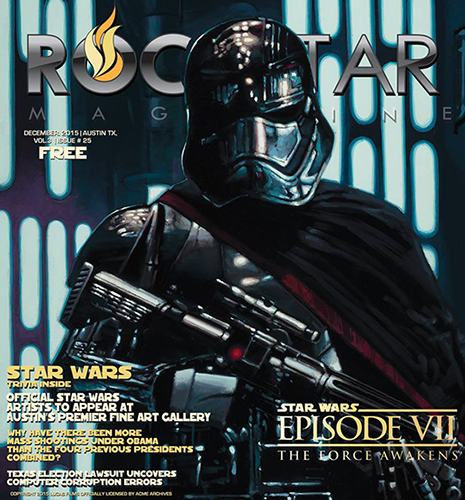 Official Star Wars artist Rodel Gonzalez' work on the cover of Rockstar Magazine's December 2015 Issue.
Rodel Gonzalez' exhibit runs from December 16 to 20 at the Bonifacio High Street Cinemas, 30th Street, Bonifacio Global City. For more information, visit the official website of Rodel Gonzalez.
ADVERTISEMENT - CONTINUE READING BELOW
Load More Stories