Yuchengco Museum displays Painted Memories by generations of Chinese artists
The exhibit runs until January 18, 2016.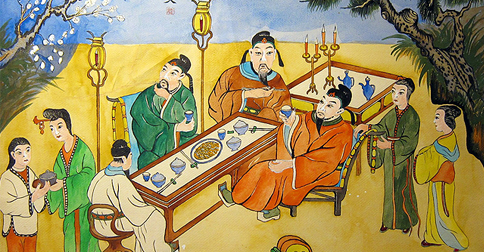 (SPOT.ph) In a special exhibition entitled Painted Memories, the Yuchengco Museum displays 36 Chinese brush paintings and calligraphy created by two generations of Chinese artists: Father Lai You Sun and his daughter, Yueh Faye Lai. To commemorate Lai You Sun's 110th anniversary, his works are shown to the public for the first time, alongside Yueh Faye's. The exhibit runs until January 16, 2016. Featured in the exhibit are portraits, landscapes, animals, and calligraphy, both created using modern and traditional techniques, so it's the best of both worlds.
Lai You Sun never took formal training in the arts, but when his wife passed away in 1985, he started to paint almost every day for nine years. He left over 400 paintings made with watercolor, acrylic, and Chinese inks to Yueh Faye. "I have kept his beloved creations all these years as a reminder of his courage, passion for art, love for life, as well as inspiration for my own work," Yueh Faye said.
On the other hand, Yueh Faye was always the art lover. On her younger years in Taiwan, she studied under masters such as Chu Hing-wah and Huang Yongyu. After a 50-year hiatus, she went back to her canvas and paintbrushes. The exhibit displays Yueh Faye's learning journey from a novice to her realized artistry.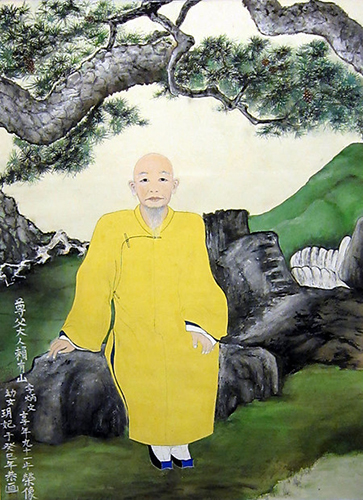 "Portrait of My Father, Lai You San" by Yueh Faye Lai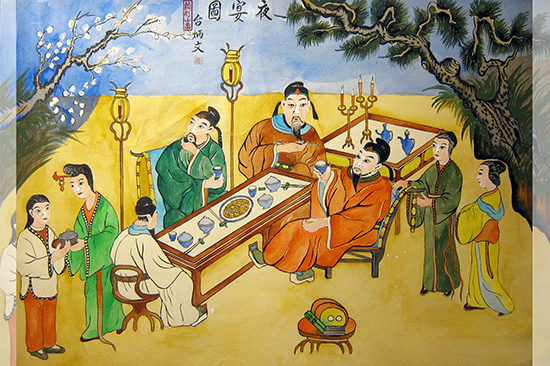 "Dinner in the Garden" by Lai You Sun
ADVERTISEMENT - CONTINUE READING BELOW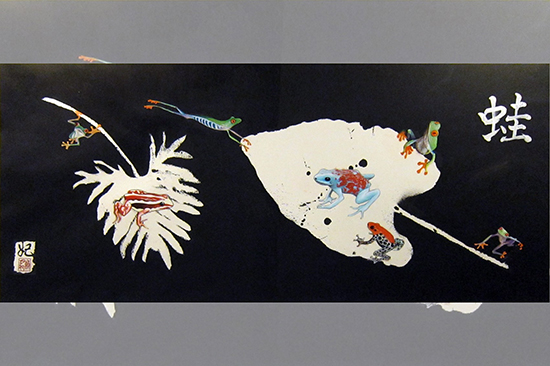 "Frogs on a Date" by Yueh Faye Lai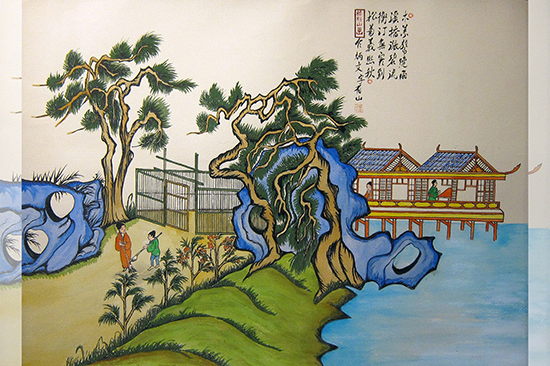 "Pavilion by the Water" by Lai You Sun
Painted Memories is part of Yuchengco Museum's "Full Circle" exhibition series, which highlights how the creativity and artistry of Chinese and Sino-Filipino families flow and pass from one generation to the next.
Painted Memories is on view until January 16, 2016 at Yuchengco Museum, RCBC Plaza, corner Ayala and Sen. Gil J. Puyat Avenues, Makati City (889-1234). For more information, visit Yuchengco Museum's website.
Photos from Yuchengco Museum's website.
Load More Stories