Artist Ian Jaucian Creates Robots With a Virus
Catch Viral Automata until June 27.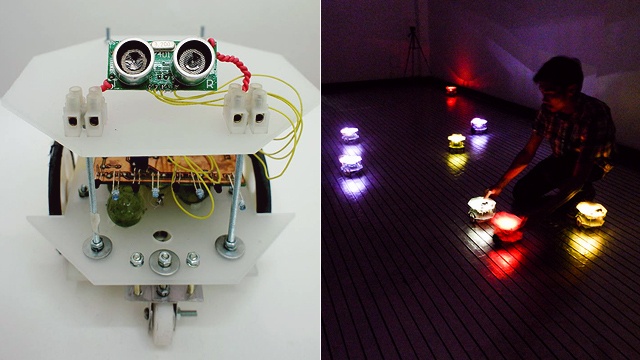 (SPOT.ph) We live in a world where everything heavily depends on technology, so it is inevitable that we rely on gadgets, computers, and machines to survive. Our dependence on these things has resulted in a different kind of modern vulnerability where the word "virus" instantly brings us fear. To counter this, artist Ian Jaucian brings us Viral Automata at 1335MABINI in Manila. In this show, he highlights the reverse and ironic relevance of virus in our lives by using robots as an artistic medium to introduce us to this variation.
"Viral Automata" by Ian Jaucian (Video by Gwen Bautista)
Robots in Action
The room becomes dark as you enter the gallery. On the floor, you'll notice these little robots, the sizes of which are more like remote-controlled toy cars moving in action. Their movements are predicted by a sequence of computer codes that allow them to independently wander and avoid obstacles. Three of them are infected with a computer virus that the artist built.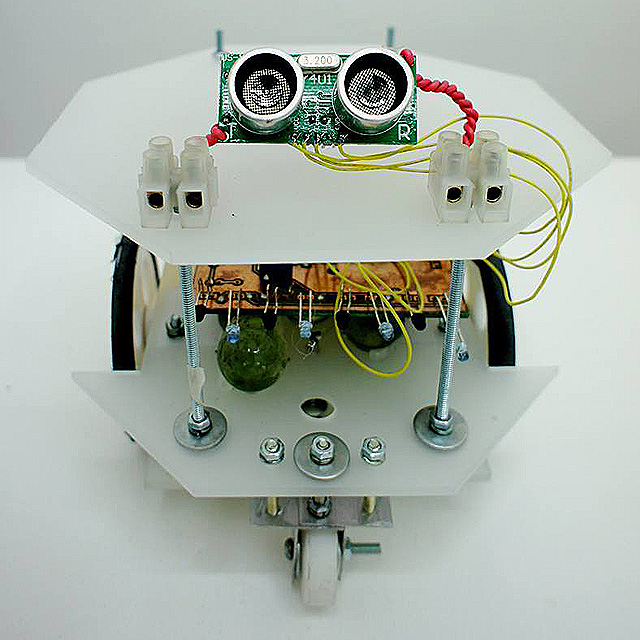 ADVERTISEMENT - CONTINUE READING BELOW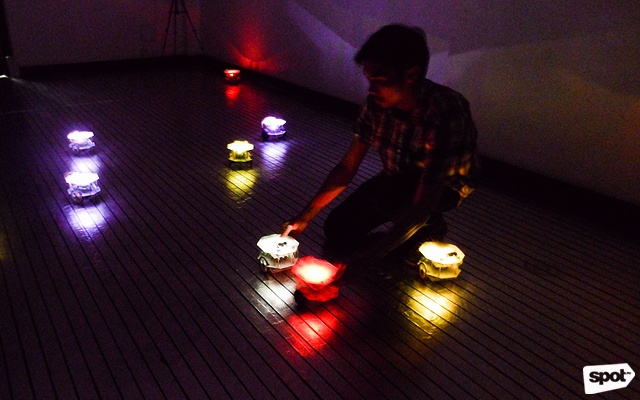 CONTINUE READING BELOW
Recommended Videos
Jaucian explains that the robots are identified through the color of the light they carry: the uninfected ones have the white light on. Once infected, they show a play of colors and change from red to blue, to green, and to purple (but not necessarily in that order). Once they carry the virus, the robots do not turn white again unless a power disruption happens and they "die." The artist then resets them and the robots start moving again with the white light on.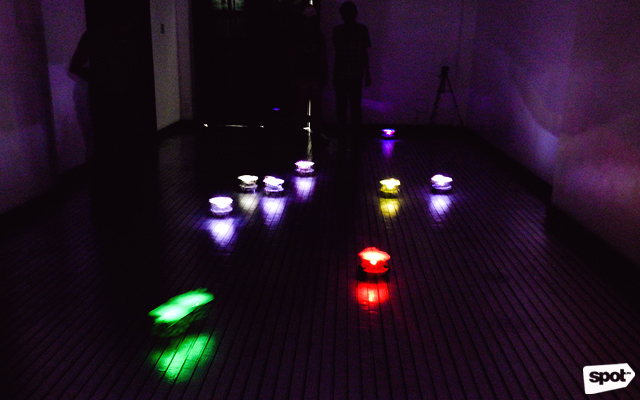 ADVERTISEMENT - CONTINUE READING BELOW
To avoid using batteries, the entire floor is electrified with a wire grid. Viewers are advised to avoid dropping metal objects and walking with wet shoes to ensure that short circuits and accidents will not happen. The robots use infrared technology as sensors (much like television remote controls) so to infect each other, they have to directly come in contact with each other's sensors.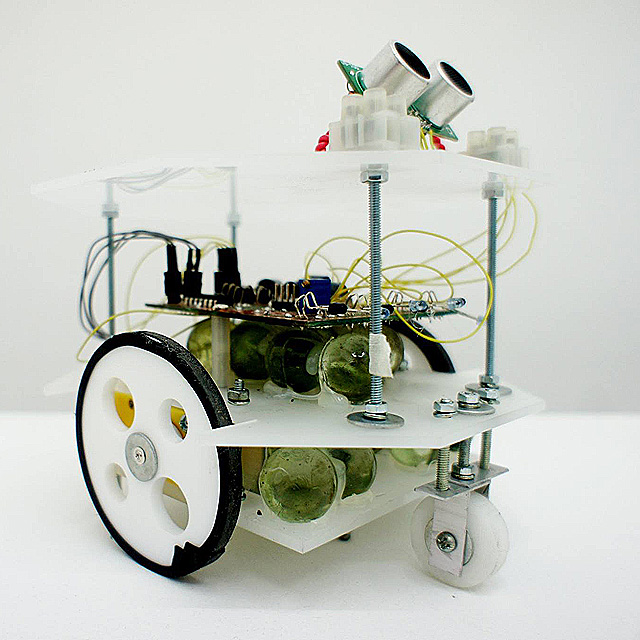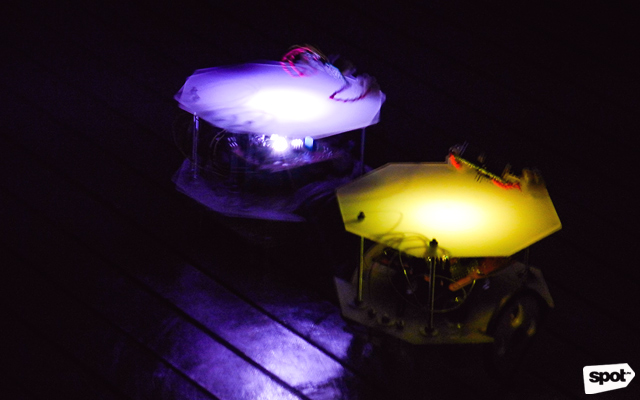 ADVERTISEMENT - CONTINUE READING BELOW
When the robots start to move, the uninfected ones look dull and pale with the white light on. Once infected, they become these playful machines that bring us awe. Jaucian explains that in this show, he wanted to make a "perfect" man-made virus. This will not paralyze an entity but would rather boost its potential immunity and in fact, bring life to it. The robots are created to mimic living objects infected with a virus and their movements appear to adapt and react well with mutually chaotic entities. As humans, we are given the illusion of free will but much like these robots, we often follow a routine (a sequence code, if you may) and only with disruptions and challenges do we sometimes feel that we are alive.
"Laser Crabber" (Video by Ian Jaucian)
During Project Glocal in 2014, Jaucian made the "Laser Crabber," a robot equipped with a burning laser capable of etching graffiti among other things. While the concept—which allows the viewer to dream of a robot creating Banksy-like artworks controlled by an artist through an android phone thus evading police arrests—is enticing, the reality is that computer programs and machines are also dependent on how they are programmed by the human mind. The artist admits that the restricted actions of his robots are due to the limits of his own knowledge in computer programming and engineering. However, Jaucian has been able to capitalize on improving the technology in his pieces with Viral Automata.
But Is It Art?
ADVERTISEMENT - CONTINUE READING BELOW
The question now remains whether we can recognize such robotic installations as art. In 2016, Guggenheim Museum commissioned its first robotic artwork, "Can't Help Myself," by Beijing-based artists Sun Yuan and Peng Yu. The installation consists of a modified robotic arm with a giant squeegee designed to perform 32 movements in a way that humans cannot. Yuan and Yu explain that they made this piece to test what could possibly replace an artist's will. The robot moves in fast and repetitive action of squeezing red paint, mimicking an artist's hand with no limitation in movement.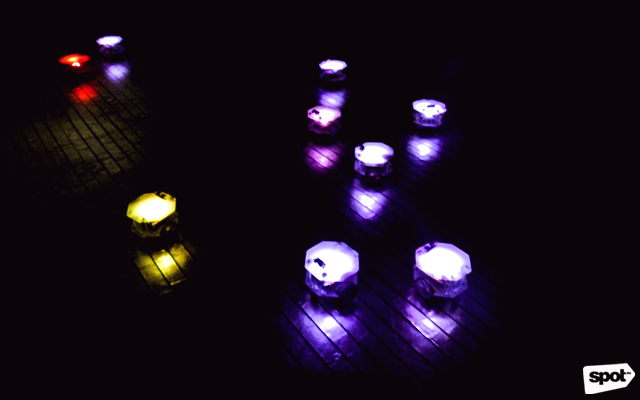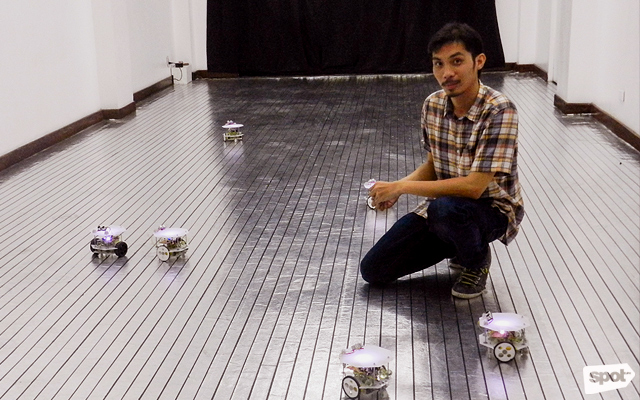 ADVERTISEMENT - CONTINUE READING BELOW
To be able to construct the narrative of the future, there's a need to go beyond the restraints of traditional medium. It is only natural to include machines, robots, and computers in our artistic endeavors. By doing so, we know of a world that knows no limits; one where the artificial becomes organic and creates a relationship where humans adapt to technology and vice versa. Jaucian's unwavering passion in the integration of science and the arts elevates us to endure the changing possibilities of the modern world: One where we no longer recognize boundaries (perhaps more dangerously than ever) with our newly found form of free will.
Viral Automata runs until June 27 at 1335MABINI, 1335 A. Mabini Street, Ermita, Manila. For more information, visit 1335MABINI's website.
Share this story with your friends!
---
Help us make Spot.ph better!
Take the short survey
Load More Stories