These Mesmerizing Works of Art Encourage You to Explore Your Own Roots
Puntong Hilaga runs until July 31.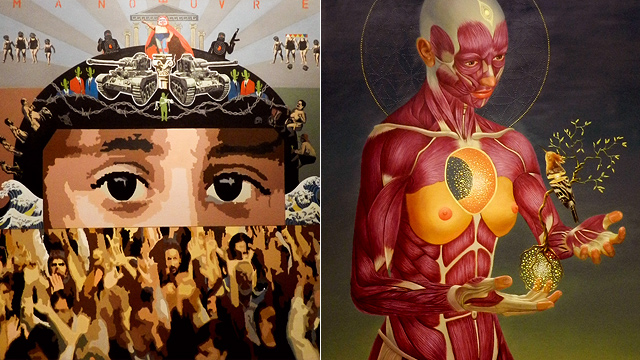 (SPOT.ph) For the countless times you've walked around this city, do you ever stop to think of where you've come from? Art has a way of giving a few answers, if you just know where to look. Seven artists from Northern Luzon have gone on this origin mission to find their "true north" in a group exhibit called Puntong Hilaga, which runs until July 31 at Eskinita Art Gallery in Makati Cinema Square.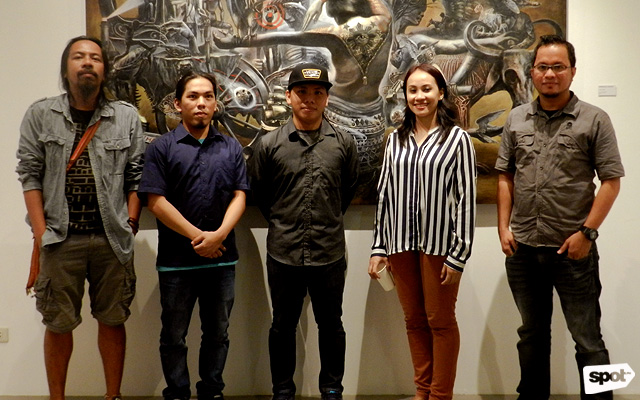 Artists of Puntong Hilaga
In this show, we find out how these artists are influenced by their origin. How do they feel about technology? What's their reality in the mountains, the plain lands, and coastal communities? How has the so-called progress of infrastructure and globalization affected their way of life? The reflections in their artworks range from the traditional and mythical to the harsher and more grotesque symbolisms of the historical, cultural, and environmental. Like them, we are forced by our own curiosity to recognize our own roots, depending on our milieu. This origin story can serve as a powerful tool as we traverse through life.
ADVERTISEMENT - CONTINUE READING BELOW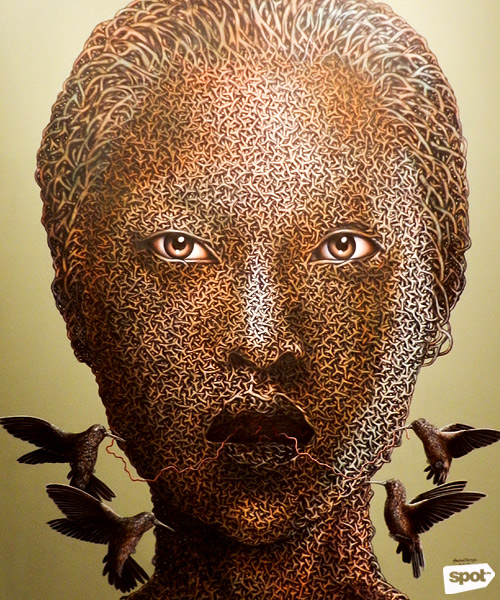 CONTINUE READING BELOW
Recommended Videos
As an example, Herwin Buccat's "Nesting Ground" shows the artist's depiction of Gaia—the ancestral mother of all life. Living in a coastal area, Buccat understands that our dependency on nature is proof that we have no right to ruin it and that we have to repair the damages we have caused.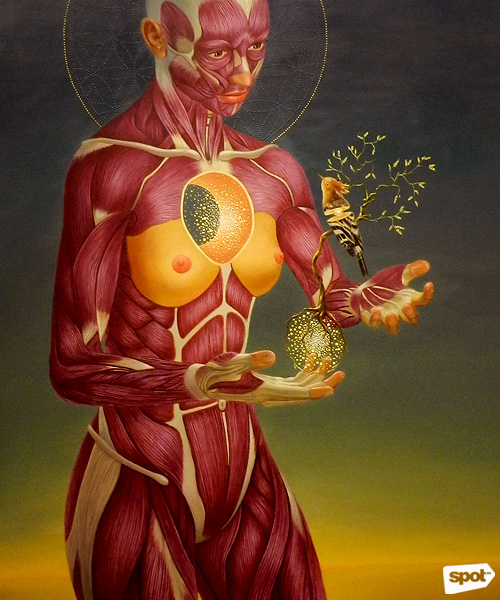 ADVERTISEMENT - CONTINUE READING BELOW
These relationships and other associations among humans, the environment, and the universe are also explored in Marc Salamat's works where he uses anatomical figures as subjects. His works show veins and muscles that run through the body and then placed alongside universal symbols of perfection like the nautilus. Salamat also gives importance to symmetry and how living close to nature has made him feel all these overwhelming connections.
In Chrisanto Aquino's works particularly "Dryland," he reveals the wretchedness of the land—a scene that may seem familiar to those who hail from the North where farmlands are treated as valuable as gold. Aquino's works portray society in a surrealist ensemble and allow us to reimagine the kind of civilization that we were able to build.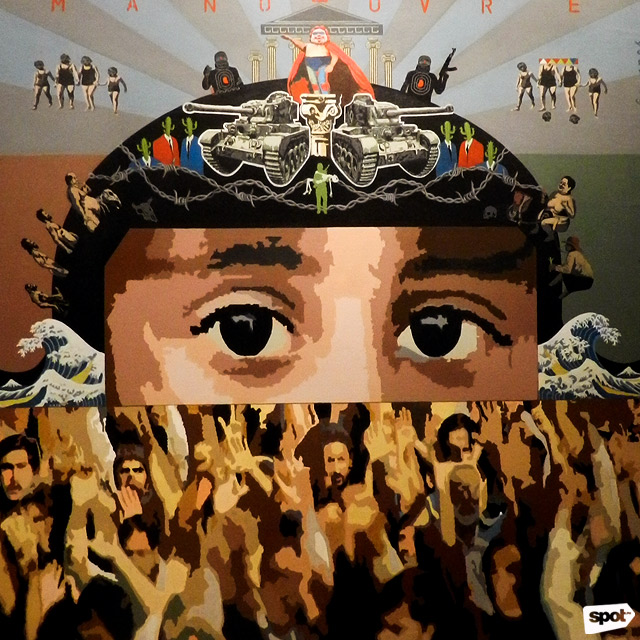 Grace Corpuz' "Manoeuvre" also offers a different kind of perspective about society. In her piece, she relies on symbolism to narrate a disconcerting thought about our current political situation. Corpuz manages to be playful in adding icons and known ciphers in enlightening us with a shuddering possibility: a life under a totalitarian regime where we become blind and subscribe to lies offered to save our souls.
ADVERTISEMENT - CONTINUE READING BELOW
Meanwhile, Edu Perreras' "Maagang Pagkamulat" exposes the disadvantages of modern technology, particularly the availability of materials that may be detrimental to the blissful and innocent life of a child. The artist tells us in this piece that, although we are aware of the harm that technology may cause, it is still impossible to look away.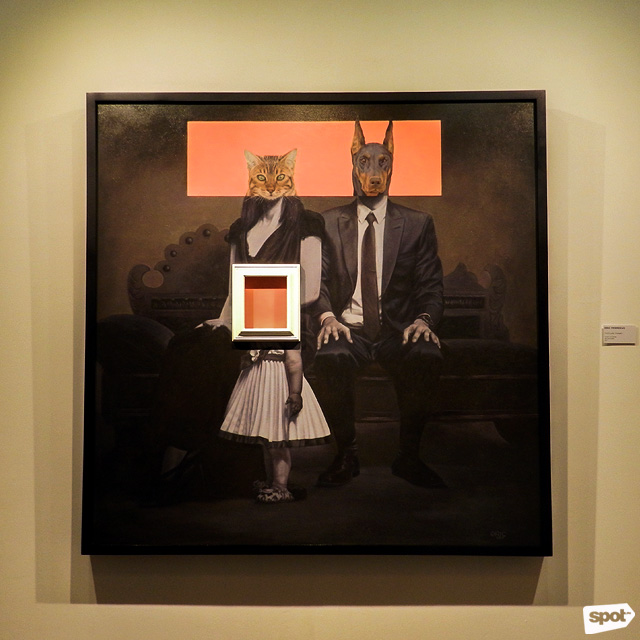 Erik Perreras, Edu's brother, uses picture frames to hide his subjects instead of subscribing to its usual function of displaying images. In doing so, he explains that this is how the majority of things that are important to us are treated: hidden in safe boxes and vaults, away from public eyes. In another piece, he depicts a debutante whose face is hidden. A picture frame within the artwork shows a part of her mask. For Perreras, this is to say that once the woman launches herself in the world and removes her mask, she won't be able to return to a period that's quite similar to Edith Wharton's The Age of Innocence.
ADVERTISEMENT - CONTINUE READING BELOW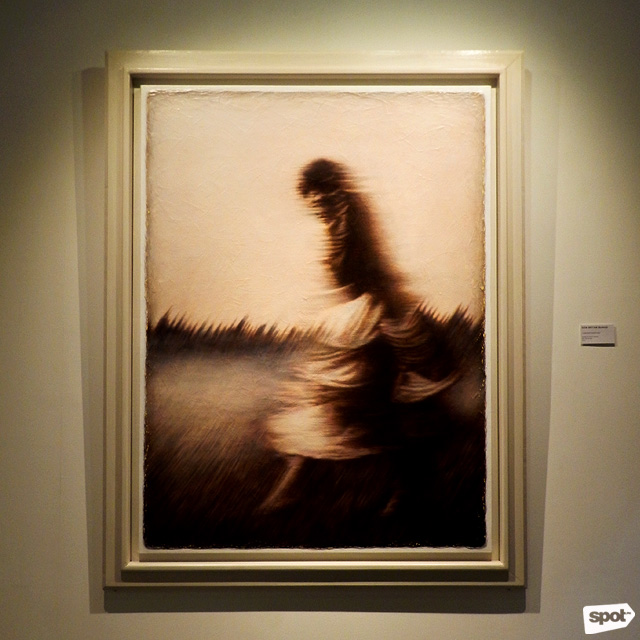 In Don Bryan Bunag's "Uncertainties," the artist reminds us that time remains to be our biggest adversary. We are then left with the obligation to adapt. He then blurs the subject the way we mostly remember dreams and memories.
Puntong Hilaga runs until July 31 at the Eskinita Art Gallery, 2/F Makati Cinema Square, 2130 Don Chino Roces Avenue, Makati City. For more information, visit Eskinita Art Gallery on Facebook.
Share this story with your friends!
---
Help us make Spot.ph better!
Take the short survey
Load More Stories