This Exhibit Shows There's Beauty Between Cracks and Gaps
Béton Brut runs until April 21 at Art Underground Gallery.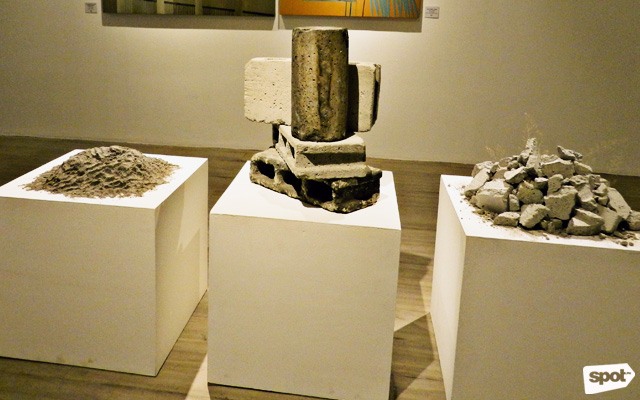 (SPOT.ph) In 1966, National Artist for Architecture Leandro Locsin designed one of the most famous landmarks in our country: the Tanghalang Pambansa, the flagship venue of the Cultural Center of the Philippines. The building features smooth walls and foundations made of concrete that is intentionally left unfinished and unpainted—an influence of Brutalist architecture which flourished from the 1950s to the mid-1970s especially in English-speaking countries. Fast forward to 2018, Filipino artist Jeffrey Jay Jarin explores this architectural movement and gives it a twist through his second one-man show, Béton Brut, which runs until April 21 at Art Underground Gallery in Mandaluyong.
Initially, Jarin was fascinated with the way hollow blocks are made—from simple raw materials, such as water, sand, and fine gravel, that are mixed together and poured into molds. This led him to learn more about the use of concrete in buildings designed by pioneers of the early 20th Century modernist architectural movement like Swiss-French architect Le Corbusier. He coined the term béton brut, the technique of using raw concrete in construction and the title of Jarin's show.
ADVERTISEMENT - CONTINUE READING BELOW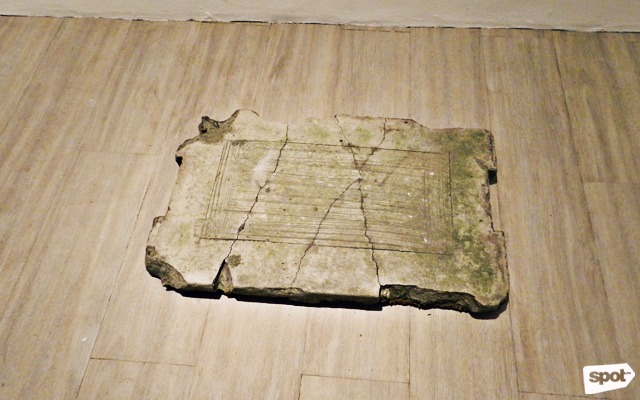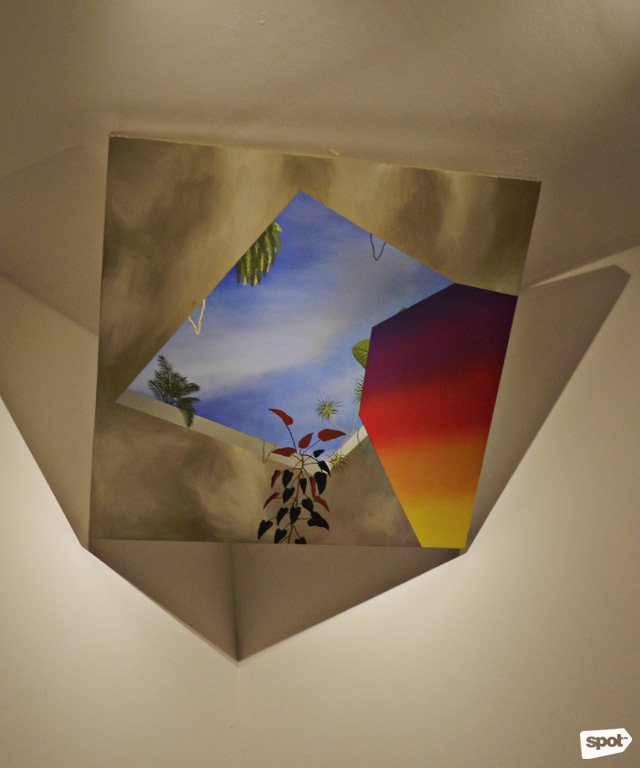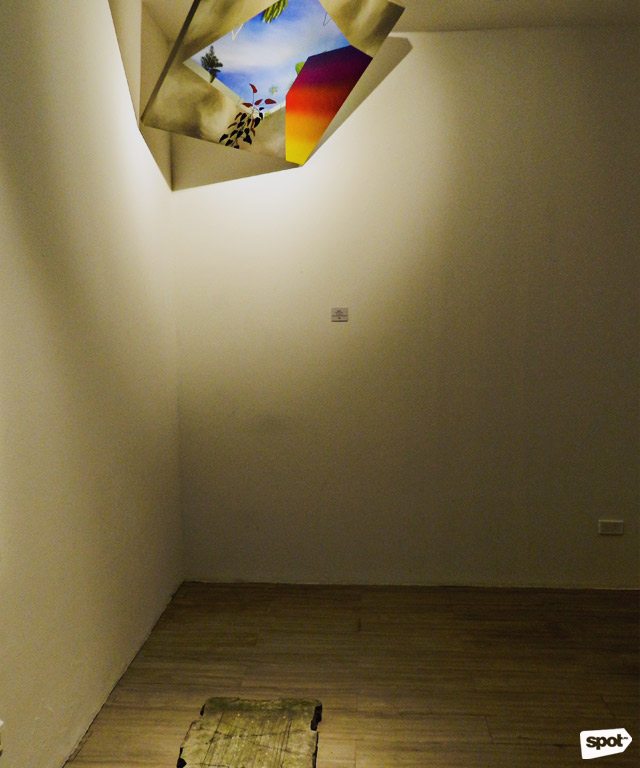 CONTINUE READING BELOW
Recommended Videos
After World War II, architects and engineers had to find a way to build infrastructures amidst the scarcity of material and economic restrictions. Concrete was widely used because of its availability and low cost, but the material easily develops cracks that wild plants and other organisms would seep through the gaps over time.
This weakness of concrete and adaptability of life forms to survive reminds Jarin of his own struggle in his career as an artist—the necessity to adapt to your surroundings and show an unwavering courage to create art. The organisms in his depictions claim and reclaim spaces that once belonged to nature but have been transformed into utilitarian use. Even though he believes that building these structures is necessary for urbanization, he feels that nature should always remain present to breathe life in an otherwise simple state.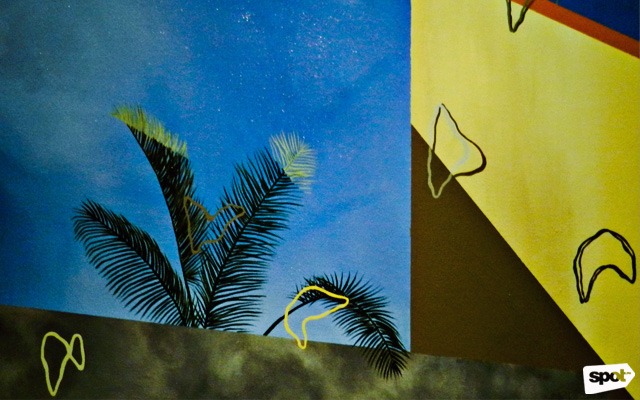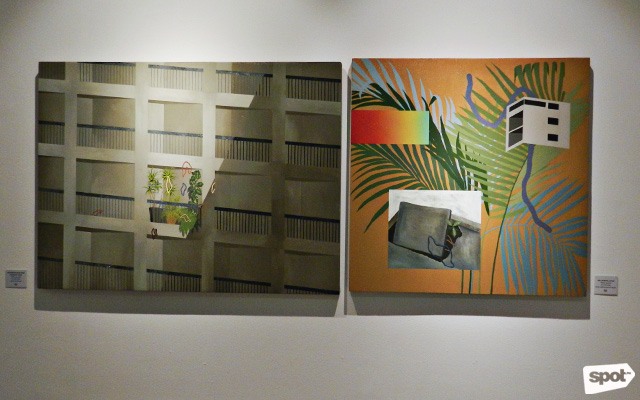 ADVERTISEMENT - CONTINUE READING BELOW
"We Can Learn So Much from the Mundane"
Jarin sees parts of himself with the plants that strive to grow and claim their importance within a world of harsh and rough realities represented by the buildings. In his work titled, "We Can Learn So Much from the Mundane," rows of balconies in a residential housing area are stacked together, creating what appears to be an overtly calculated form. However, in Jarin's illustration, one unit with vegetation starting from its balcony stands out.
In a documentary by Bruno Wollheim, English painter David Hockney—whose works heavily influenced Jarin, particularly with his use of flat bright colors—explained that there is a need to go back to nature and be free of the rigidity of a man-made world. Perhaps, this is what Béton Brut attempts to show the audience: There are things that should co-exist with us and we must not look at them as permanent hurdles but as ways to change our perspectives to find what gives meaning to us.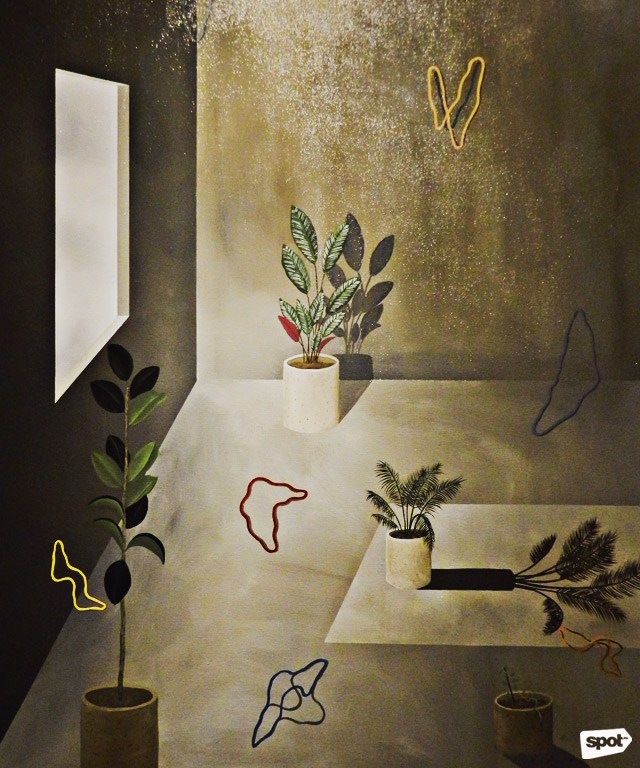 ADVERTISEMENT - CONTINUE READING BELOW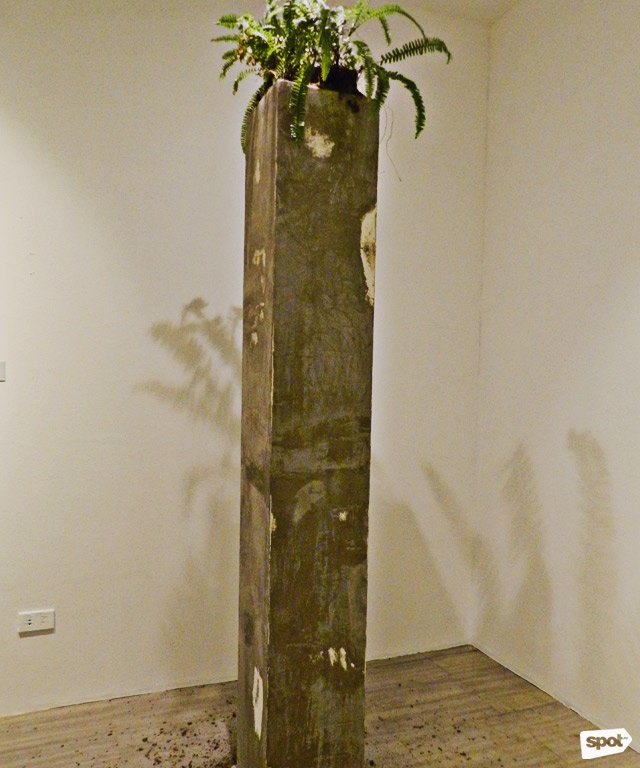 Reflecting on his chosen career, Jarin describes himself like these structures: Their flatness and frankness challenge him to accept the struggle of living as a full-time artist. He confessed that at one point, his own family did not believe in him and what he was doing. They didn't understand why he'd choose an unconventional career over the stability of a day job. He compares himself to the life forms that continue to grow and fight to claim territories. He knows that it will not be easy but he will always find those gaps where he can plant his roots and crawl slowly to the surface.
Béton Brut runs until April 21 at Art Underground Manila, 814 Balagtas Street, Addition Hills, Mandaluyong City. For more information, follow Art Underground Manila on Facebook.
Share this story with your friends!
---
Help us make Spot.ph better!
Take the short survey
Load More Stories