(SPOT.ph) "I always believe in never say never," says a teenage girl in one of the YouTube clips compiled by Filipino-American artist Paul Pfeiffer in a video installation for his one-man exhibition titled, Incarnator, at the Bellas Artes Projects Outpost in Makati City. The show runs until October 6. And yes, "Never Say Never" is a reference to Justin Bieber's hit.
The Voice of the People
In 2017, Bieber released a remix of "Despacito," contributing to the larger commercial success of the original Spanish version. Created by Puerto Rican music stars Luis Fonsi and Daddy Yankee, the song racked up more than five billion views a little over a year from when it was released. Pfeiffer was amused by the fact that young children in many non-Spanish speaking countries he visited would casually sing the song even though they don't understand its very sensual lyrics. But what truly binds them seemed very clear: The popularity of Justin Bieber.
ADVERTISEMENT - CONTINUE READING BELOW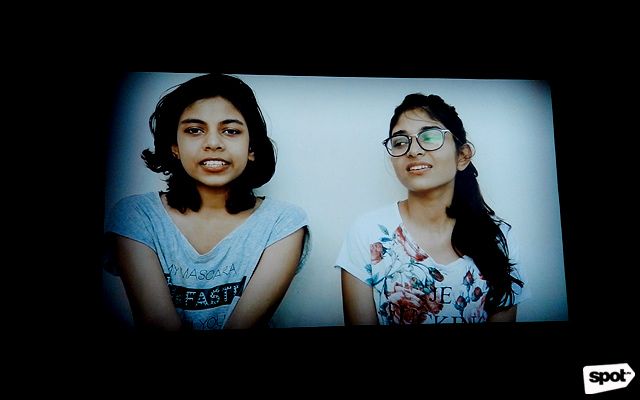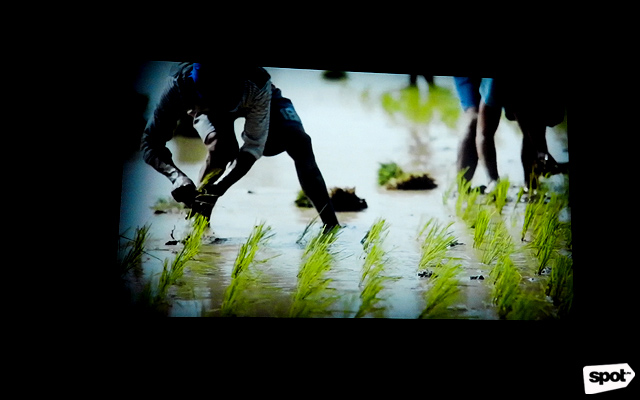 ADVERTISEMENT - CONTINUE READING BELOW
Recommended Videos
Pfeiffer's 30-minute video, also titled "Incarnator," begins with images of screaming fans (who call themselves Beliebers). Many of them are young teenage girls who would usually frantically cry as they profess their love for the popstar. The clips, then, quietly transition to images of the aftermath of Typhoon Haiyan, a super-typhoon that hit the Visayas region in 2013 and caused thousands of casualties. In the same year, Bieber traveled unannounced to Tacloban City and launched a campaign to help the survivors of the calamity. This visit was captured in Pfeiffer's work where Bieber happily entertained the crowd, carried small children in his arms, and played basketball with others. The celebrity's presence was no longer defined by the gap between digital screens and their faces. 
Then, the mood changes again as the video presents a clip from one of his concerts in Mexico. The blonde lanky singer stands in front of a crowd of more than 300,000 people in the city's historic main plaza, The Zócalo. In the clip, Bieber pauses and looks to the screaming crowd and says, "Who wants to be my baby?"
ADVERTISEMENT - CONTINUE READING BELOW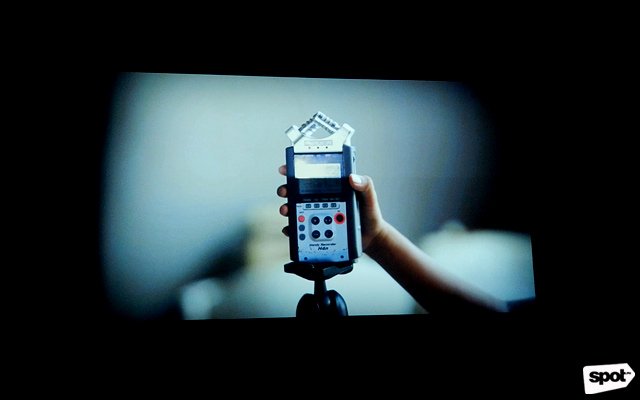 Paul Pfeiffer and the New Media
Known for his clever and careful manipulation of popular media through video and photography, and oftentimes translating them to sculpture, Pfeiffer investigates and confronts the troubling relationship of new media and video-sharing platforms (such as YouTube) in influencing popular culture as we obsess over celebrities and the images they project. He also saw a resemblance between Bieber and the Sto. Niño, a Catholic image representing the child Jesus: taken out of its religious context, Pfeiffer observed that both the Sto. Niño and Bieber enjoy a similar admiration from their followers; in a sense, both are revered.
ADVERTISEMENT - CONTINUE READING BELOW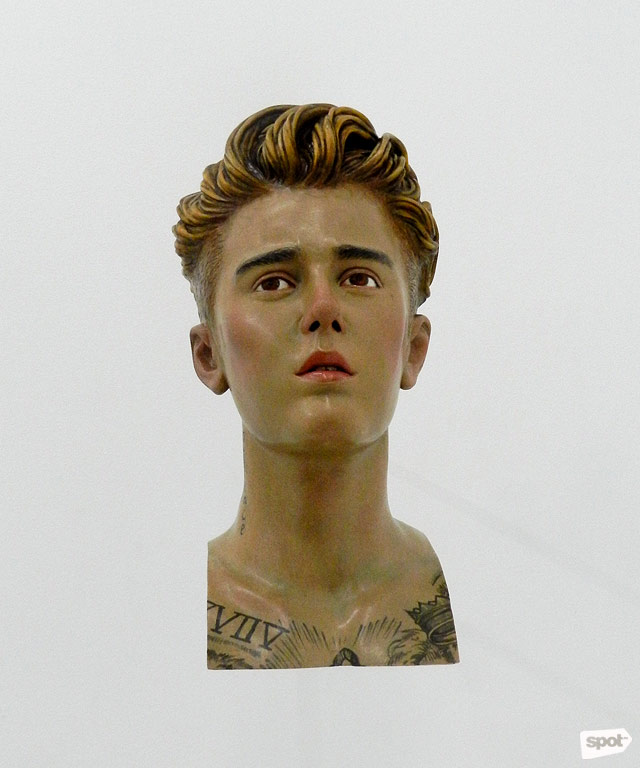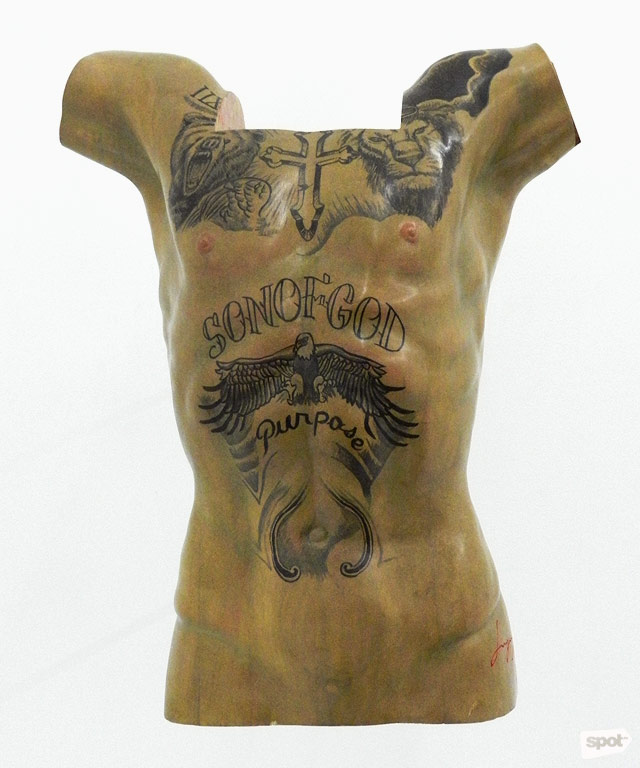 ADVERTISEMENT - CONTINUE READING BELOW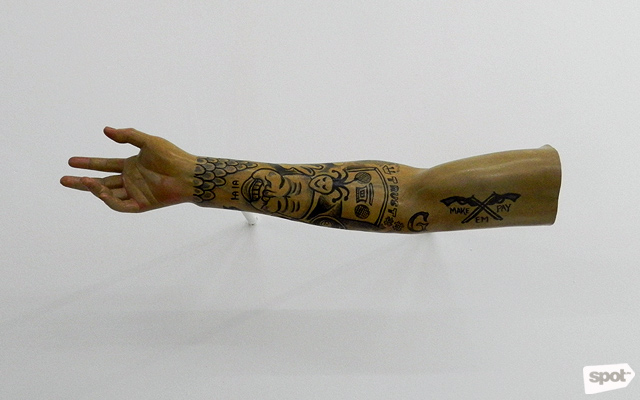 Pfeiffer collaborated with Kapampangan sculptor and ecclesiastical artist Willy Layug, who was awarded the Pro Ecclesia Et Pontifice in 2016 by the Vatican. In this show, Layug created fragments of Bieber's body—head, torso, and limbs—through the traditional sculpting technique called encarnación. This was first used by Spanish artist Juan Montañes in the 17th century to create lifelike sculptures by repeatedly carving, drying, painting, varnishing, and sanding for months.
ADVERTISEMENT - CONTINUE READING BELOW
To Pfeiffer, the word "incarnator" is about the production of an image, particularly how we produce images in the 21st century amid global capitalism. Bieber, who started his career uploading his covers on YouTube, shocked the world as he became one of the most popular celebrities, raking in millions and millions of dollars.
Incarnator dwells on the power of an image to influence a generation and a whole population; how the market can turn the voice of the people into million-dollar profits or political influence. The show hints at the several ways mass media strengthens populism and giving the people what they think they want while still under the control and rule of capitalism.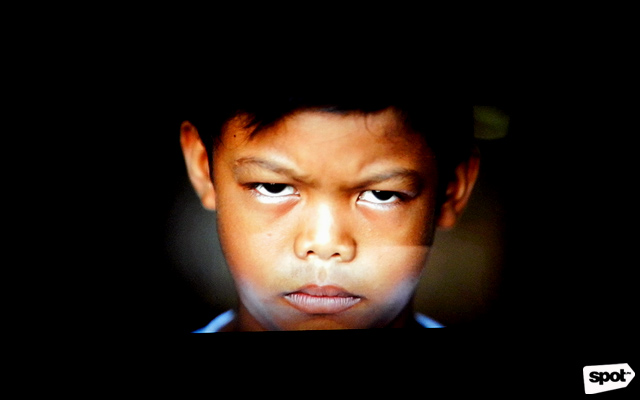 ADVERTISEMENT - CONTINUE READING BELOW
In the middle of Pfeiffer's video work, the children of the woodcarvers and artisans of Las Casas Filipinas de Acuzar in Bataan awkwardly stand in front of a 3D scanner. Their faces launch a grin or a clumsy smile. Their innocence is reflected onto the digital screen as Bieber's "Faithful" plays in the background. Their faces are then turned into wood sculptures—a rendering of flesh and youth onto a sculptural bust. If people knew how to turn themselves into images, then, they too could learn how to translate that to influence and power. After all, those who say the people never win, should never say never.
Incarnator runs until October 6 at the Bellas Artes Outpost, Karrivin Plaza, 2316 Chino Roces Avenue, Makati City. For more information, visit Bellas Artes Outpost's website.
Share this story with your friends!
---
Help us make Spot.ph better!
Take the short survey
Load More Stories