(SPOT.ph) Artists, they say, often expose the truth that most of us would rather avoid. They use paintings to give various layers of meanings to an object, sketches to portray different perspectives, and sculptures to make people more aware of our reality. It is incredible at times how they can do so much with a small piece of art. But have we ever really thought of what goes on inside the mind of an artist? How they reflect on a lifetime's worth of works? And how we look through every object they transformed into a masterpiece?
This is, perhaps, the case for Norberto Roldan's How can you jump over your shadow when you don't have one anymore?, a survey of his most well-known images and assemblages. Most of these contemplate the country's post-colonial reality and how years of wars have affected our socio-political and cultural conditions. The show runs until October 13 at Silverlens in Makati.
ADVERTISEMENT - CONTINUE READING BELOW
Many of the assemblages in the exhibit feature knickknacks of all shapes and sizes, amulets and figurines, containers found from wreckage or used cabinets from an old bodega, torn pages from magazines and books, a pack of old photographs, and even patches of stained wallpaper. He carefully puts these together to produce a piece of conceptual art that's like no other. "Anthropological studies of a theatrical set" was how curator Lian Ladi once described his show at Art Stage Singapore.
Roldan has participated in other international fairs like Art Basel Hong Kong, joined group shows in New York, Berlin, and Singapore alongside foreign artists, and held solo shows in Ireland, Australia, and, of course, Manila—the first being in 1987 at Hiraya Gallery. At Art Fair Philippines 2013, he wowed the audience with an installation featuring San Miguel crates covering 14 feet of the exhibition hall's wall. He also represented the Philippines in a group show titled No Country: Contemporary Art For South and Southeast at the Guggenheim Museum in New York in 2013. He presented "F-16," which is a diptych painting that features the image of an F-16 flying over Afghanistan placed side by side with a copy of President McKinley's prayer about the U.S. Congress' policy on benevolent assimilation in the Philippines.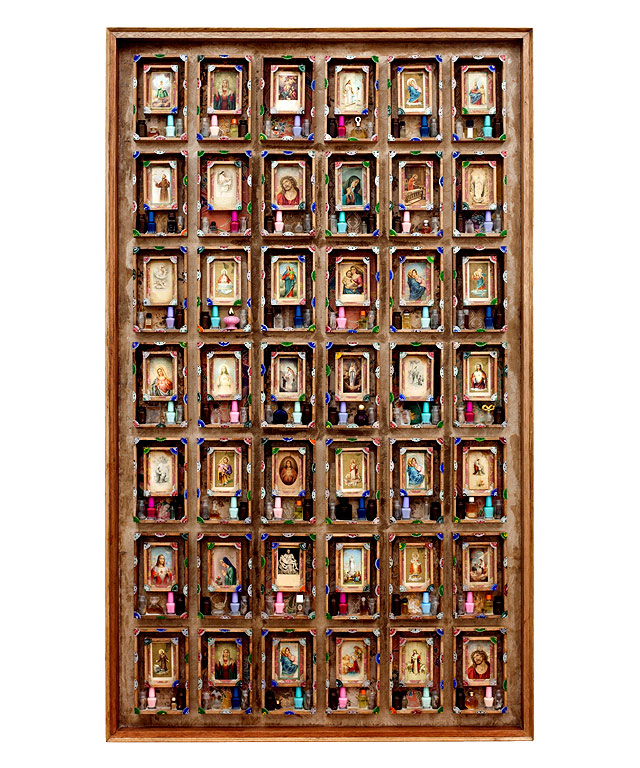 ADVERTISEMENT - CONTINUE READING BELOW
For How can you jump over your shadow when you don't have one anymore?, Roldan focuses on religious images like stampitas to create many layers of meanings about Spanish colonialism vis-à-vis the introduction of Catholicism in the country. Displayed together with these works are paintings of American fighter jets flying over the tropical landscape with illustrated texts narrating snippets of the country's past under the American rule.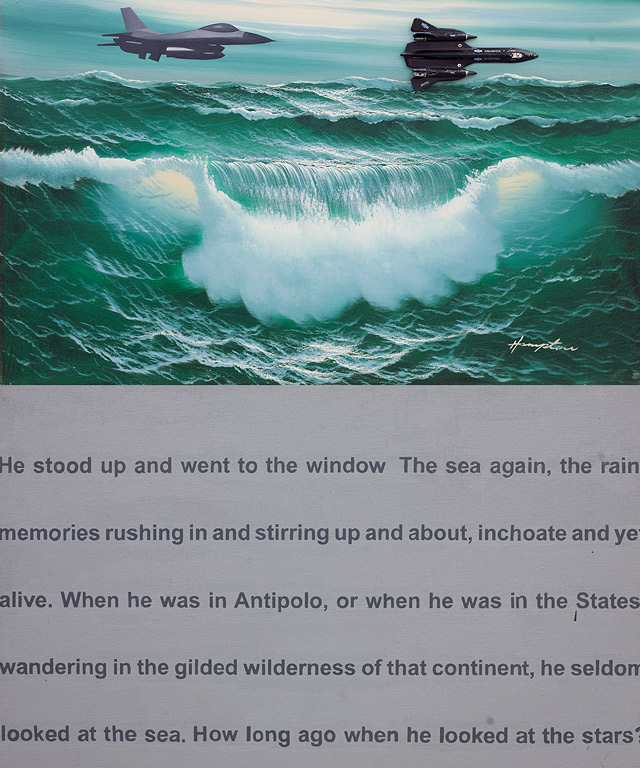 ADVERTISEMENT - CONTINUE READING BELOW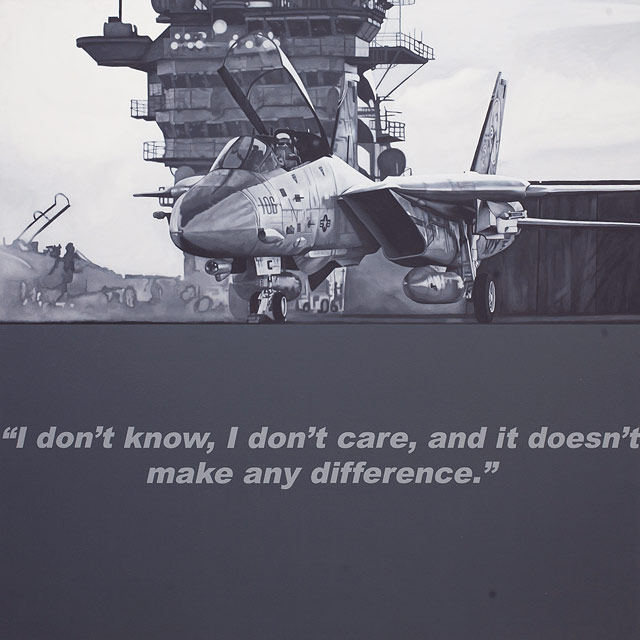 The show's title comes from Jean Baudrillard's Fragments: Cool Memories III, a collection of verses about the French philosopher's reflections on his life. (Think: A bunch of elegantly written Tumblr posts.) Though Roldan's works have a socio-political color, they're still realizations—maybe as personal as Baudrillard's reflections. Incidentally, Roldan is just about the same age the French philosopher was when he wrote Fragments.
ADVERTISEMENT - CONTINUE READING BELOW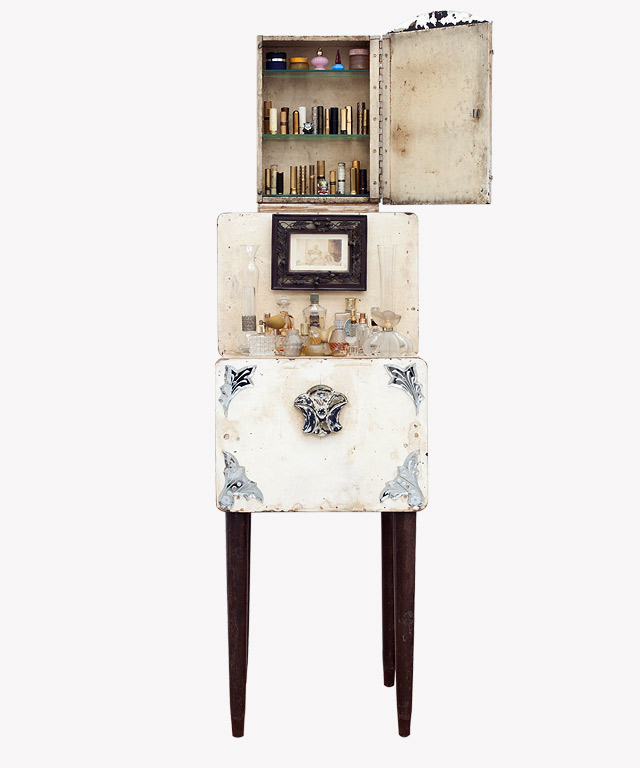 How can you jump over your shadow when you don't have one anymore? features various objects and their personal and distinctive relationships to the artist. In "There Are No Ideas but In Things (Two Aliens)," an old medicine cabinet is adorned with used lipstick holders and vintage perfume bottles. The work is an attempt to find the memory of the artist's mother among the scents of the almost-empty vessels. Tiny Japanese action figures are incongruously placed among the objects, an indication of how Roldan possibly projects himself as a young boy within memories of his mother. Though this appears to be very personal, placing Western products side by side with Japanese toys hints at Roldan's penchant for subtle socio-political commentary.
ADVERTISEMENT - CONTINUE READING BELOW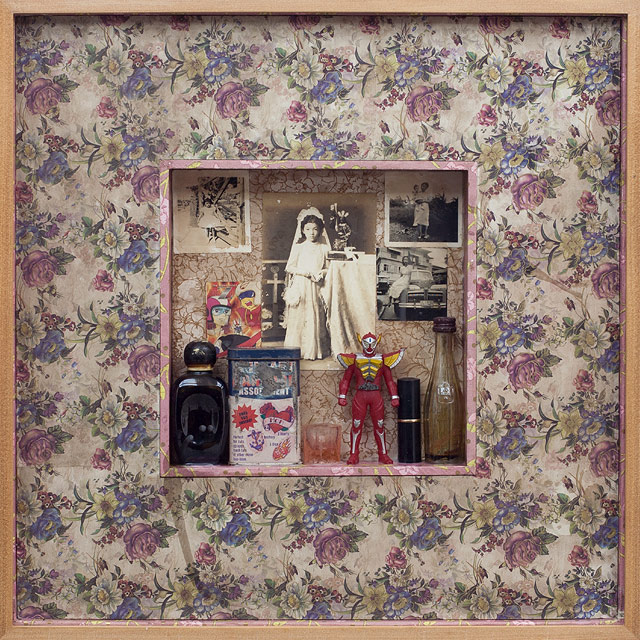 Baudrillard believed that objects always say something about their users, and this might hold true in Roldan's show. When placed in the context of a nation, it is a reflection of how much of our culture and present life remains at the mercy of colonial powers we are all forced to accept. The same thing seems to be the case in the context of his fruitful career: The artist defined by the objects he uses and creates, a life that exists among mementos.
ADVERTISEMENT - CONTINUE READING BELOW
How can you jump over your shadow when you don't have one anymore? runs until October 13 at Silverlens, 2263 Don Chino Roces Avenue Extension, Makati City. For more information, visit Silverlens' website.
Share this story with your friends!
---
Help us make Spot.ph better!
Take the short survey
More Videos You Can Watch
Load More Stories