(SPOT.ph) They say that art is nothing but an imitation of life. This is probably the reason why many popular works of art contain subjects that we can easily recognize: Landscapes, people, household objects. However, we can all agree that reality is often far from the pleasant images we always see on display. Hermann Nitsch, one of the most controversial artists of our time, is known to present gore in his creations; and for the first time ever, he's bringing his works created between 1987 and 2010 to Southeast Asia. His exhibit titled The Orgies Mysteries Theatre runs until November 17 at 1335Mabini in Makati City.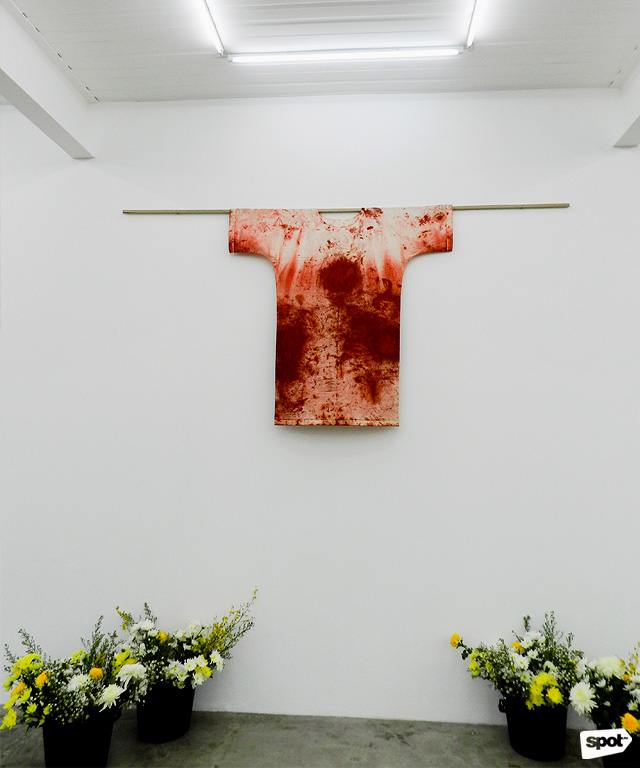 ADVERTISEMENT - CONTINUE READING BELOW
Nitsch, who was born in Vienna in 1938, was associated with the Viennese Actionism, an artist movement that challenged issues in post-World War II Austrian society. Many of these issues, which included the participation of many Austrians in the Nazi regime, were considered taboo to discuss. Through art, Nitsch and his contemporaries created works that confronted the hypocrisy of a society disgusted at provocative performance art but unable to prosecute those who have committed war crimes. At the same time, they felt the restrictions and constraints of conventional abstract paintings in communicating their concerns. And so, many of their works used the human body as a medium—performing acts that involved intense action and disturbing movements to define artistic expression.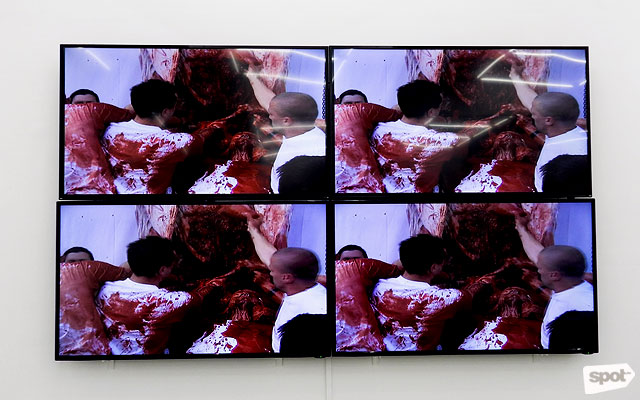 Following this form, Nitsch's The Orgies Mysteries Theatre is an exploration of anything taboo, starting with a video documentary of a Greco-Roman ritual called Dionysian Mysteries. It shows men and women dressed in white clothes dancing around an animal carcass, kneading its internal organs, and putting in grapes and tomatoes into the carcass' cavities. Their movements are in sync with Nitsch's own musical composition played by an orchestra. Catholic symbols, as Austria's main religion is Catholicism, are also placed side-by-side with this ancient practice.
The scenes are hard to watch and stomach-turning but a sense of calmness is eventually felt while watching the bloody, troubling act. Imagine how it must be for viewers who have seen the live staging of The Orgies Mysteries Theatre, which was performed around the world more than 100 times between 1962 and 1998. It is important to note that Nitsch meant for the show to be experienced not only visually but also through other senses such as taste and smell. The performance is a celebration of life, a spectacle that opens up the sensual body and releases it into ecstasy. To reinforce this idea, 1335 Mabini launched the exhibit on October 20 with a bountiful feast, lechon included.
ADVERTISEMENT - CONTINUE READING BELOW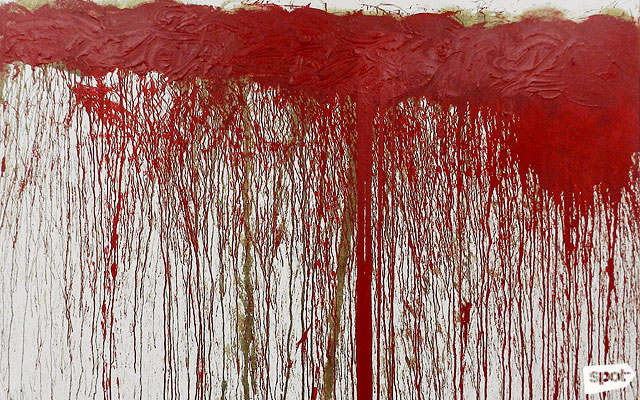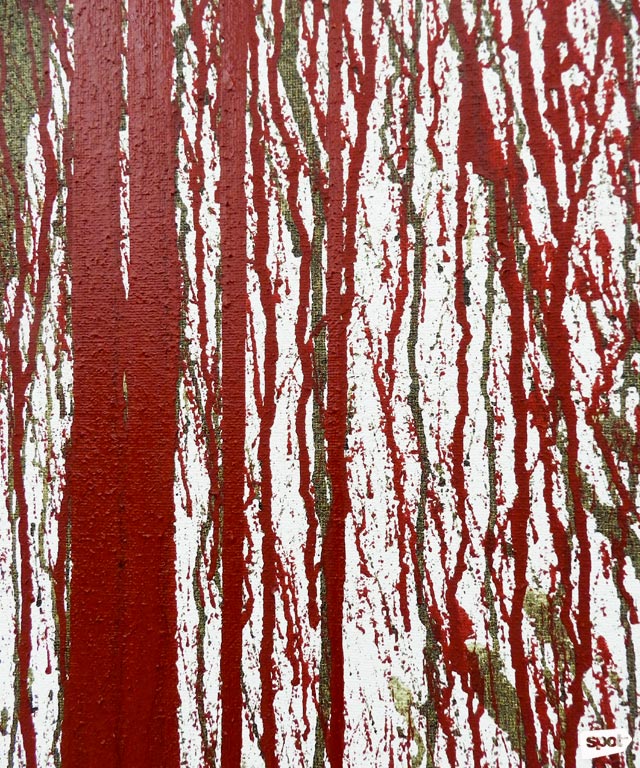 ADVERTISEMENT - CONTINUE READING BELOW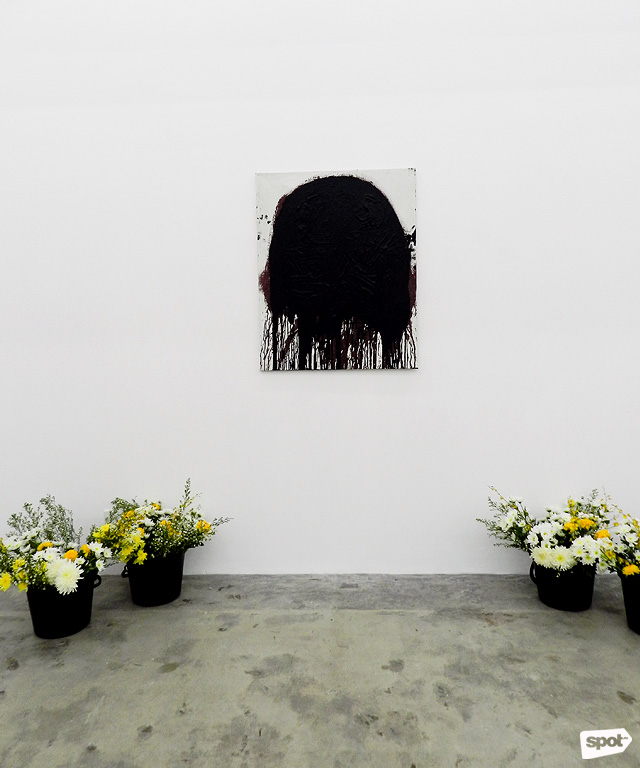 The rest of the gallery displays creations from Nitsch's live-action painting performances in the past. Scenes show how he pours red paint mixed with animal blood directly on the canvas, then eventually smears it with his hands. Like the Dionysian ritual, the artist rhythmically circles the canvas—his own way of celebrating life grotesquely.
ADVERTISEMENT - CONTINUE READING BELOW
In a time where blood is often associated with violence and death, The Orgies Mysteries Theatre is a relevant reminder that life is also found among the dingy, grim, and daunting parts of reality.
The Orgies Mysteries Theatre runs until November 17 at 1335Mabini, C1B Karrivin Plaza, 2316 Chino Roces Avenue Extension, Makati City. For more information, follow 1335Mabini on Facebook.
Share this story with your friends!
---
Help us make Spot.ph better!
Take the short survey
More Videos You Can Watch
Load More Stories