(SPOT.ph) Museums and even some art galleries in the Philippines often have the bul-úl or bul-ól, a traditional sculpture made of wood usually found and used by the people in the Cordilleras, on display. It's a representation of their ancestors, whose spirits they summon for a plentiful harvest or for healing of their tribe. Artist Henrielle Pagkaliwangan hopes to raise awareness about these carved figures that are deeply treasured by villages in the highlands and help us understand its importance in Philippine heritage. Her solo exhibition, Fragmentary Conversations, runs until December at the BenCab Museum, just 15 minutes away from Baguio City.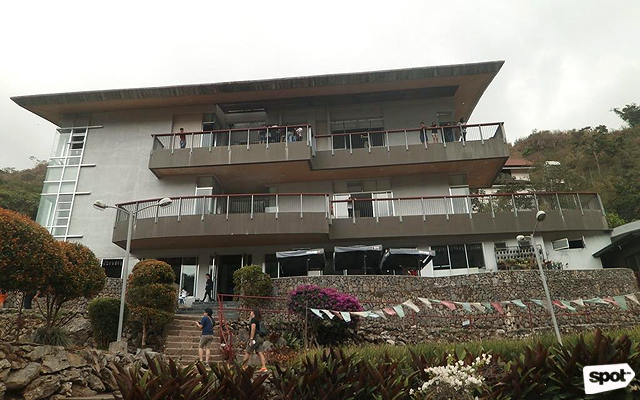 ADVERTISEMENT - CONTINUE READING BELOW
Fragmentary Conversations presents intimate drawings of the bul-úl and other traditional sculptures that continue to play an essential role in the lives of the people from the Cordillera region. Using pen, ink, and watercolor, Pagkaliwangan illustrates these northern treasures, many of which can be found in the museum's collection. Aside from amplifying the details of the pieces, she also wants her drawings to shed light on the historical context of these carved figures.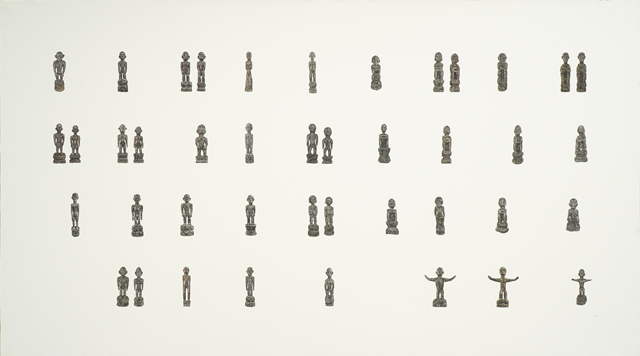 ADVERTISEMENT - CONTINUE READING BELOW
Recommended Videos
In "Bul-úl: Hapao-Hungduan, Banaue-Mayoyao, Kiangan-Ifugao," drawings of various bul-úls from various ethnolinguistic groups are lined-up and sorted according to the design and style of the locality that makes them. Through the figures' position on paper, she mapped out the three places that are part of the Rice Terraces of the Philippine Cordilleras, which is a UNESCO World Heritage site.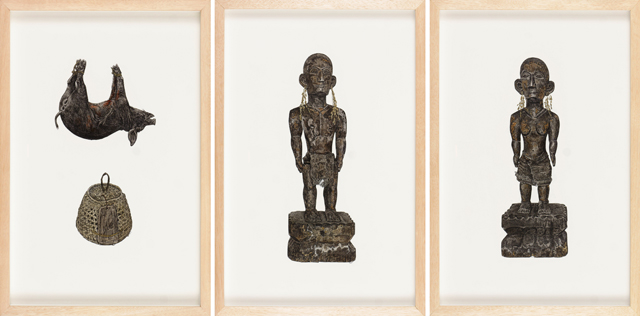 ADVERTISEMENT - CONTINUE READING BELOW
The triptych titled "Ng Baki at ng Tomonah" tells the story of objects used in rituals led by a baki (shaman). Tomonah pertains to the status assigned to those who are responsible for the agricultural cycle (rice field owners, for example). When a tomonah gets sick, a baki carves a bul-úl for a healing ritual. After the ritual, the bul-úl is either discarded or brought to the rice granary to serve as guardian against thieves. It is believed that if one dares enter the granary to do harm to its owners, misfortunes and sickness will be carried out by the presence of the bul-úl.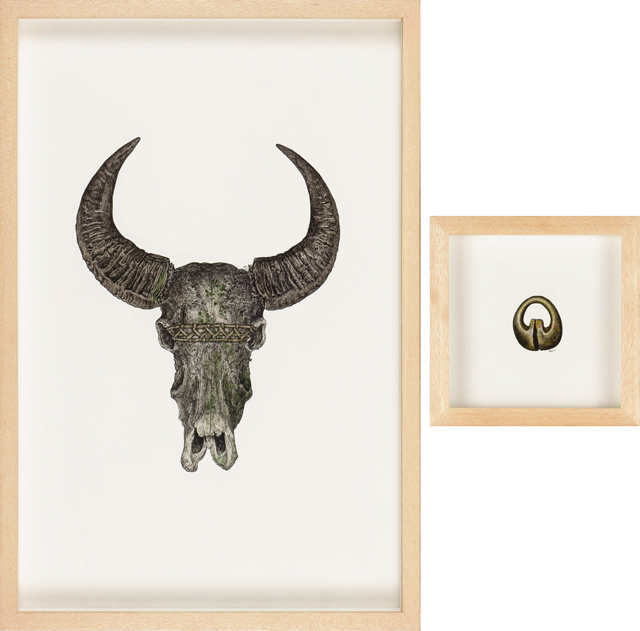 ADVERTISEMENT - CONTINUE READING BELOW
While bul-úls are often associated to healing and harvest rituals, there are also some that are used for weddings and to affirm one's status in the community. This can be seen in "Ng Uya-oy at Lingling-o," where the head of a carabao symbolizes someone's status in the community for offering a farming animal.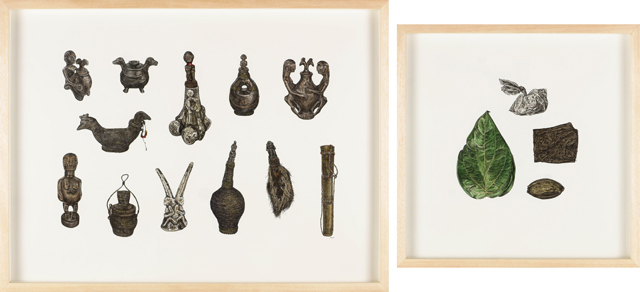 ADVERTISEMENT - CONTINUE READING BELOW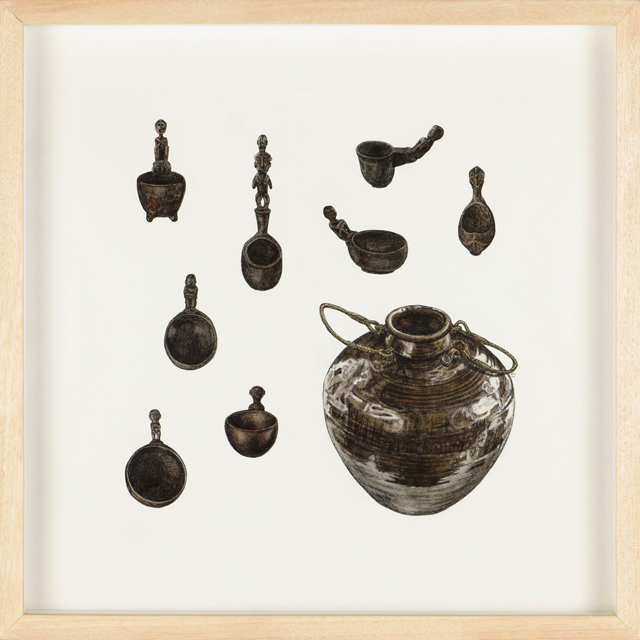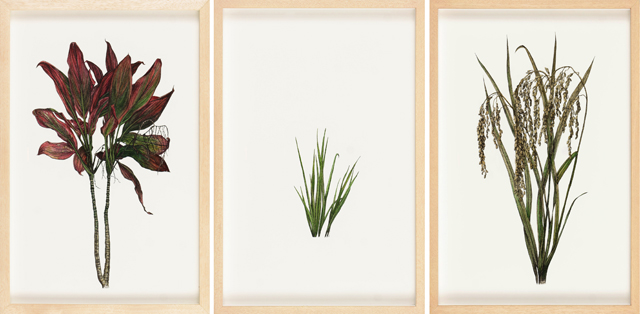 ADVERTISEMENT - CONTINUE READING BELOW
Known for creating heavily-detailed drawings, Pagkaliwangan emphasizes the power and impact of everyday items and objects in our society. In this show, she wonders about how contemporary art can provide proper context to things that are part of history when they are removed from their original environment. Fragmentary Conversations guides us through this challenge of understanding traditions and cultures through objects that many would often acknowledge solely for their aesthetics. Pagkaliwangan sends us in a conversation held by each item, fragment by fragment. In allowing ourselves to focus on an individual object, we can become critical of its function and what we can tell from the society it holds. Certainly, this is how we know ancient civilizations existed: Digging into the ground and recovering objects.
Fragmentary Conversations runs until December 2 at BenCab Museum, Km. 6, Asin Road, Tadiangan, Tuba, Benguet. For more information, visit BenCab Museum's website.
Share this story with your friends!
---
Help us make Spot.ph better!
Take the short survey
Load More Stories