(SPOT.ph) As one of the top destinations for contemporary art in Southeast Asia, Hong Kong is home to two of the largest art fairs in the world: Art Basel - Hong Kong and Art Central. Located just a little under two kilometers apart from each other (Art Basel at the Hong Kong Convention and Exhibition Centre in Wan Chai and Art Central at Central Harbourfront), the two art fairs attract visitors and galleries from all over the globe—especially since it runs through the weekend until March 31.
Here's a list of must-see pieces if you're in Hong Kong for a quick look:
Hayoun Kwon's "489 Years" at Arario Gallery (Art Basel)
Presented using virtual-reality gear, "489 Years" is a short film based on a former soldier's experiences in the demilitarized zone of North and South Korea. Kwon reimagined a science fiction landscape as the setting of the story, leaving viewers in awe as each scene unfolds.
ADVERTISEMENT - CONTINUE READING BELOW
Egon Schiele at Richard Nagy Ltd (Art Basel)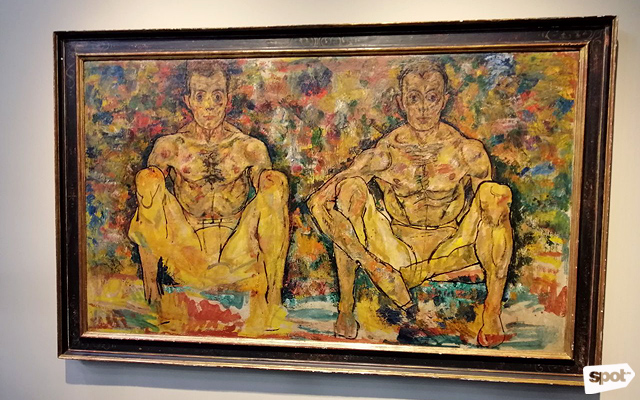 One of the most well-known figurative painters of the early 20th century, Egon Schiele became known for his haunting, intensely sexual works and naked self-portraits. Visitors to Art Basel have the chance to see more than a dozen of his works.
James Turrell at Galería OMR (Art Basel)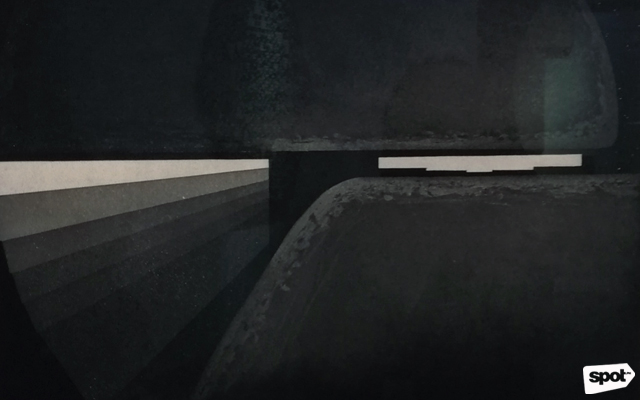 Many of us are familiar with James Turrell's gorgeous light tunnels and projections, which explore the artist's fascination with the relationship between light and space. You'll see a few early works by the artist from 1984: "Deep Sky" is a set of prints that gives a hint as to the inspiration behind his current works.
ADVERTISEMENT - CONTINUE READING BELOW
Tatsuo Miyajima at Lisson Gallery (Art Basel)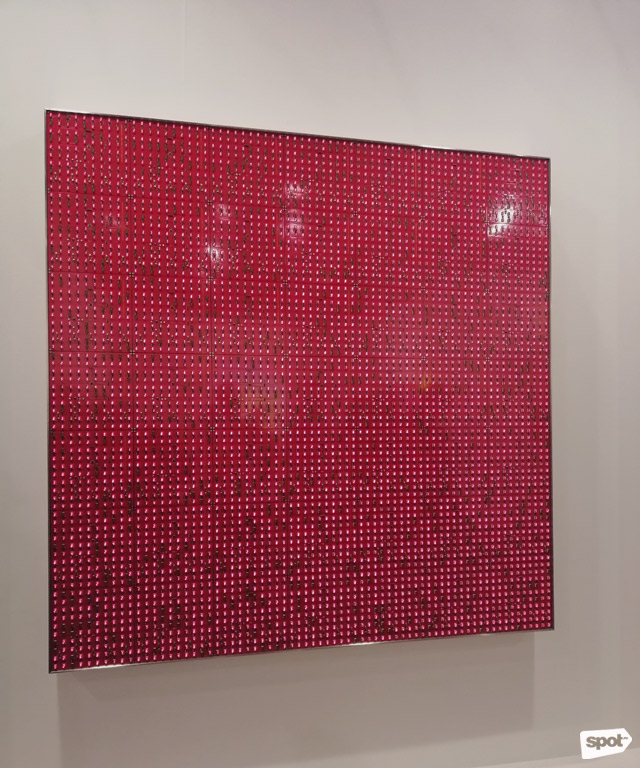 Japanese artist Tatsuo Miyajima's "Innumerable Life/Buddha MMMMCM-01"(2018) is inspired by a legend from Mahayana Buddhism, about how the teachings of Buddha can be a divine power regardless of status. The work features small digital boards where the numbers are subtly changed—a visual interpretation of spiritual transformation.
ADVERTISEMENT - CONTINUE READING BELOW
Iv
á

n Navarro at Gallery Hyundai (Art Central)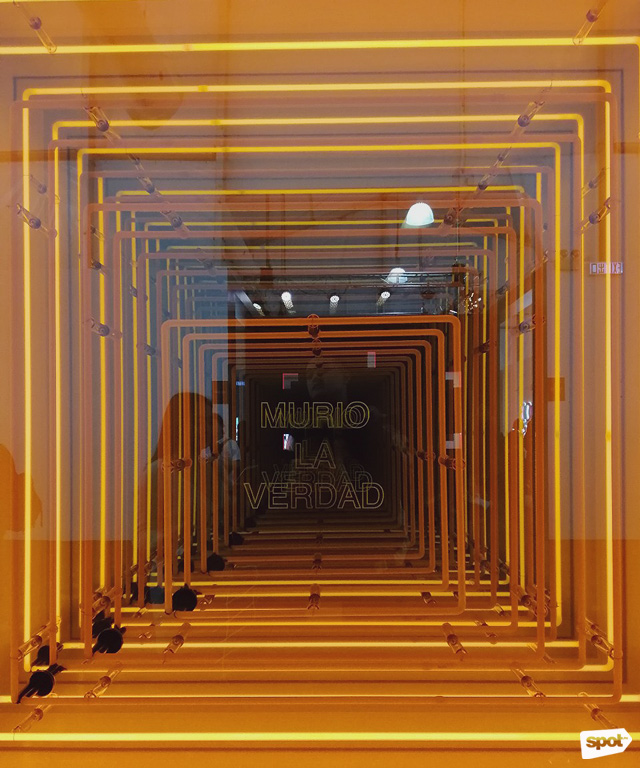 Chilean artist Iván Navarro's works employ light, mirrors, and neon. As a child, he lived under the dictatorship of Augusto Pinochet and experienced long hours of power outages said to have been used by the regime as a form of censorship and isolation. His works explore how electricity can control people.
ADVERTISEMENT - CONTINUE READING BELOW
Haegue Yang at Galerie Chantal Crousel (Art Basel)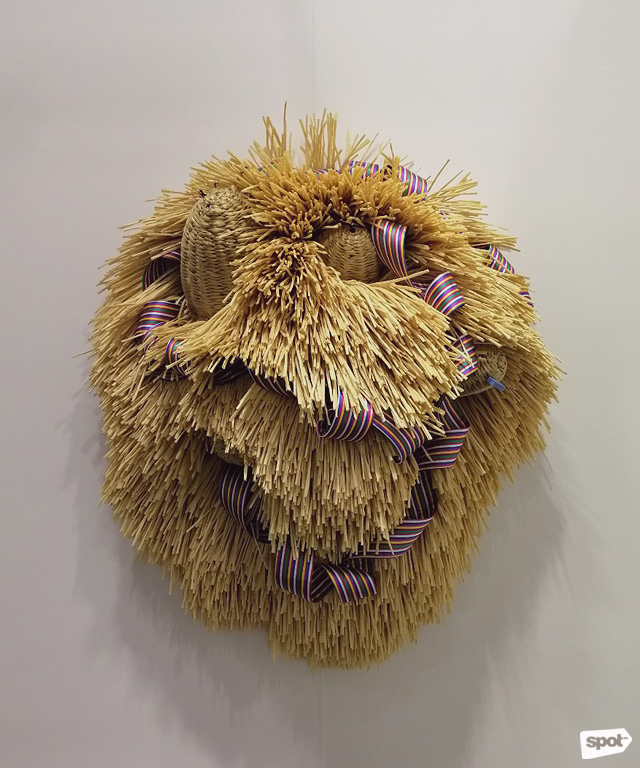 Haegue Yang often uses everyday household objects to form liberating narratives that critically question contexts of function. Apart from displaying works at Art Basel, she's also part of a group show titled An Opera for Animals at the nearby Para Site, a non-profit art space in Hong Kong.
ADVERTISEMENT - CONTINUE READING BELOW
Angela Yuen at Projects Section (Art Central)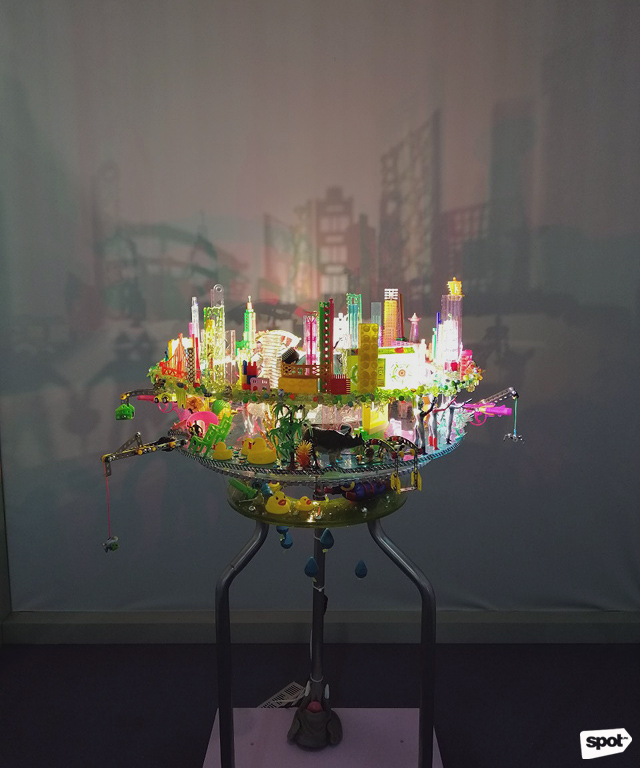 Hong Kong artist Angela Yuen's spinning sculpture is an imaginary skyline made from locally sourced materials. As it spins, large shadows of buildings and structures are formed—a tribute to Hong Kong's manufacturing history in the 1950s and 1960s.
ADVERTISEMENT - CONTINUE READING BELOW
Works by women artists at Sprüth Magers (Art Basel)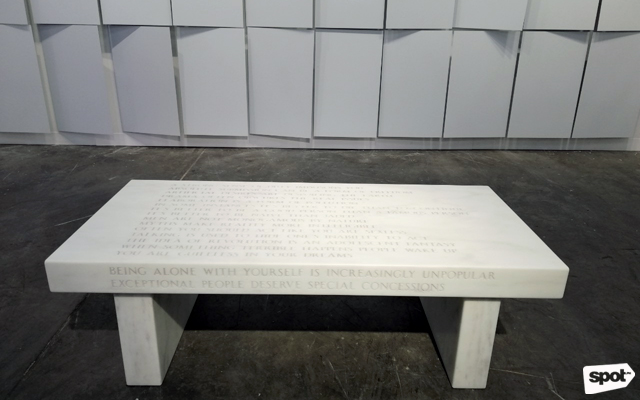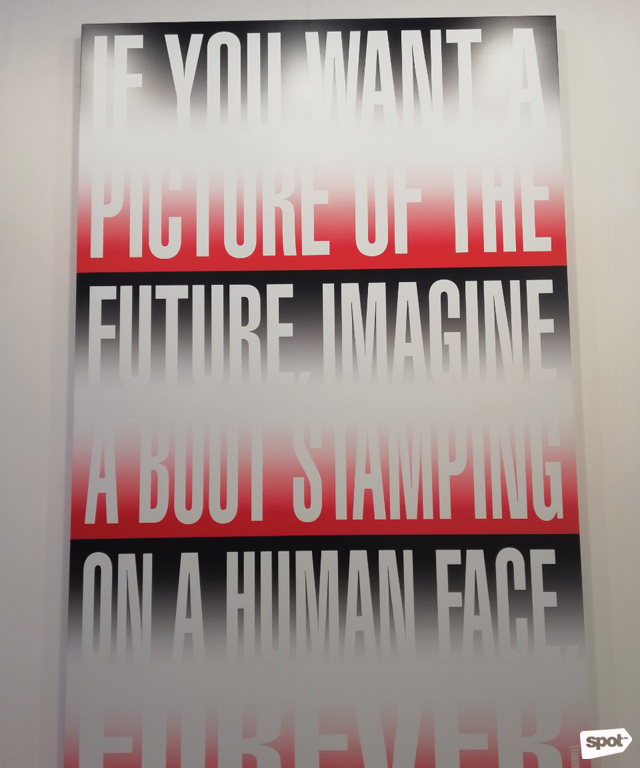 ADVERTISEMENT - CONTINUE READING BELOW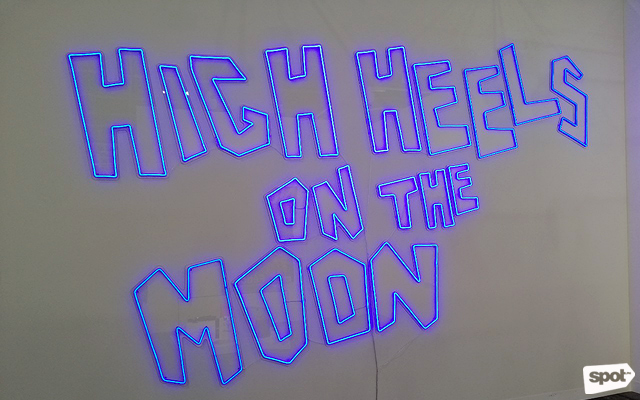 Sprüth Magers, one of the leading art galleries in the world, features a selection of works by women artists such as Barbara Kruger, Jenny Holzer, and Sylvie Fleury. One of Holzer's famous benches, with her signature truisms, is also on display.
ADVERTISEMENT - CONTINUE READING BELOW
Duane Hanson's "Flea Market Lady" (Art Basel)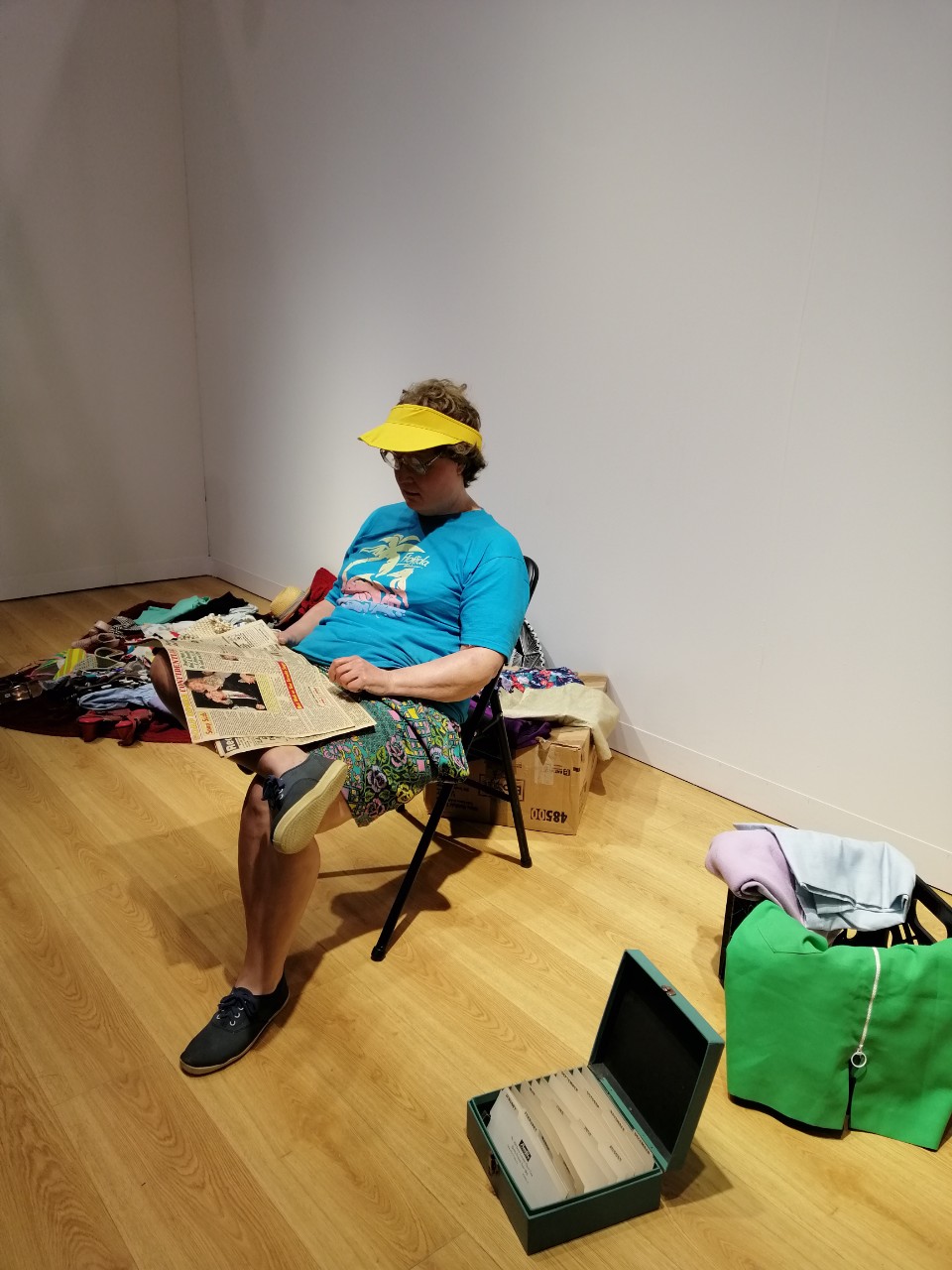 The life-like sculpture of the late American artist Duane Hanson is an audience favorite this year. He was known for his formidable ingenuity in successfully creating realistic works that dwell on either the most terrifying or boring parts of life.
ADVERTISEMENT - CONTINUE READING BELOW
Keng Chieh-Sheng at the Da Xiang Art Space (Art Central)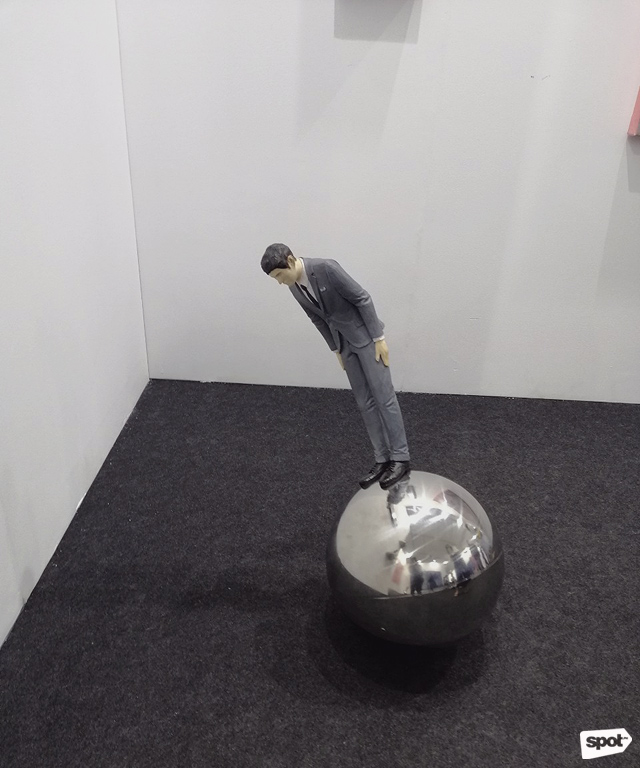 Taiwanese artist Keng Chieh-Sheng amazes fairgoers with dynamic sculptures that incorporate the laws of physics. His "Fit In Series II Harmony" features sculptures use a ball as a base. It shows a figure of a man in his suit taking a bow—and since the ball rolls in every direction, he seems to be taking a bow on all sides.
ADVERTISEMENT - CONTINUE READING BELOW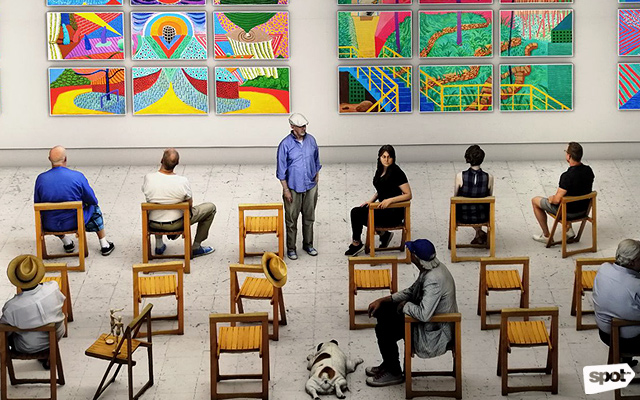 Apart from this list, you can also catch works of famous artists such as David Hockney, Lucian Freud, Tracey Emin, Jean-Michel Basquiat, and Francis Bacon at Art Basel; while other works by Yayoi Kusama, Cy Twombly, Nam June Paik, and Hermann Nitsch can be found at Art Central.
ADVERTISEMENT - CONTINUE READING BELOW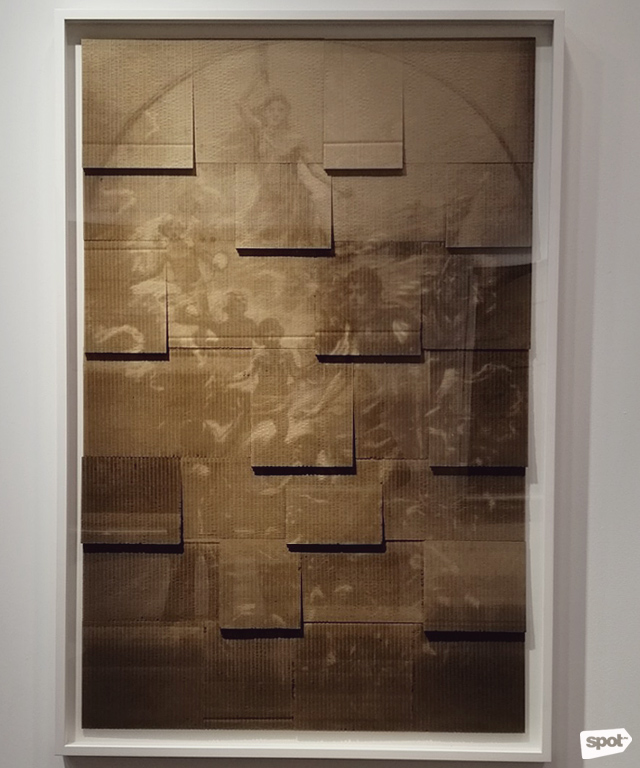 You also might want to check out the works of Filipino-Canadian Jill Paz at the 1335 Mabini booth. The artist used photography and laser-cutting technology to create etchings on cardboard, evoking a discussion on migration and rebuilding one's home. Her works are part of Art Basel's Discoveries section, which features young artists from all over the world.
ADVERTISEMENT - CONTINUE READING BELOW
Art Central Hong Kong is at Central Harbourfront Event Space, 9 Lung Wo Road, Central, Hong Kong; while Art Basel - Hong Kong is at the Hong Kong Convention and Exhibition Centre, 1 Harbour Road, Wan Chai, Hong Kong. Both events run until March 31. For more information, visit Art Central Hong Kong's and Art Basel - Hong Kong's websites.
Share this story with your friends!
---
Help us make Spot.ph better!
Take the short survey
More Videos You Can Watch
Load More Stories