(SPOT.ph) When my father, artist Santiago Bose, died unexpectedly on December 3, 2002, he left behind a prolific body of work: about 5,000 prints, paintings, mixed-media works, as well as sketches, videos of performance art, installation studies.
The exhibition of his work at Silverlens Galleries in Makati City titled Bare Necessities, on view until September 14, features paintings and mixed-media work from the earliest years of his practice until he died in 2002. Journals that showcase his writing, community work, and sketches of installations; and video of his intangible work in performance art are also on view.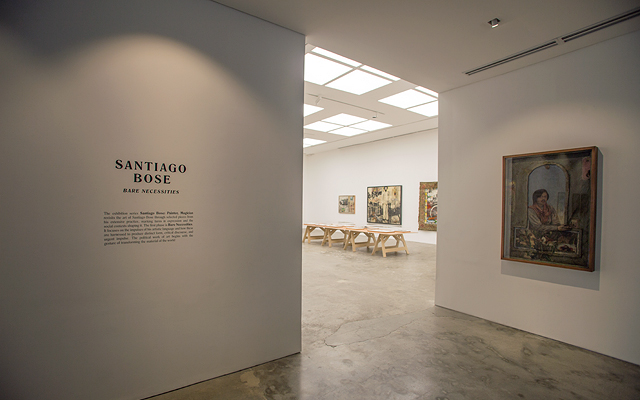 ADVERTISEMENT - CONTINUE READING BELOW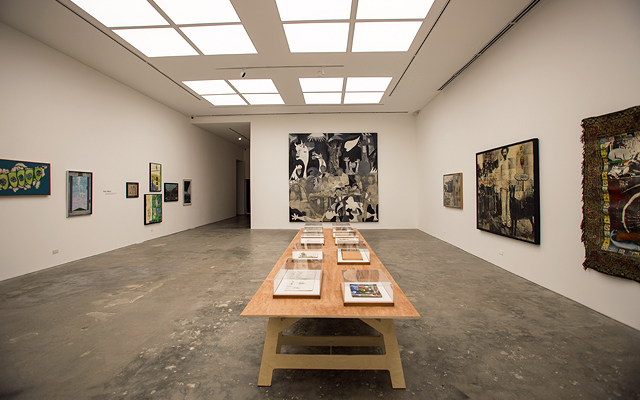 His impact—as an artist, as the founding president of the Baguio Arts Guild (a close-knit group that also included National Artists Kidlat Tahimik and BenCab), an educator, community organizer and art theorist—was recognized in his lifetime by critics, if not by art buyers. Granted the Thirteen Artists Award by the Cultural Center of the Philippines in 1976, he was presented the Gawad ng Maynila: Patnubay ng Sining at Makabagong Pamamaraan (Cultural Award for New Media presented to outstanding Filipino artists) by the City of Manila. In 2004, he was conferred the Gawad CCP Para sa Sining (CCP Award for the Arts). In his obituary in Asian Art Now, my dad was lauded as "one of the most prolific, ingenious and innovative artists the Philippine art scene has ever produced."
But 17 years after his death at the age of 52, his work deserves to be investigated again. Many of the issues he highlighted in his work are so endemic to Philippine culture that they are still relevant: Chinese occupation of the Spratlys Islands, Americans fighting terrorism, Filipino colonial mentality. His processes and politics, utilized by many contemporary artists, are still a constant source of discourse. And yet, we're in danger of forgetting him.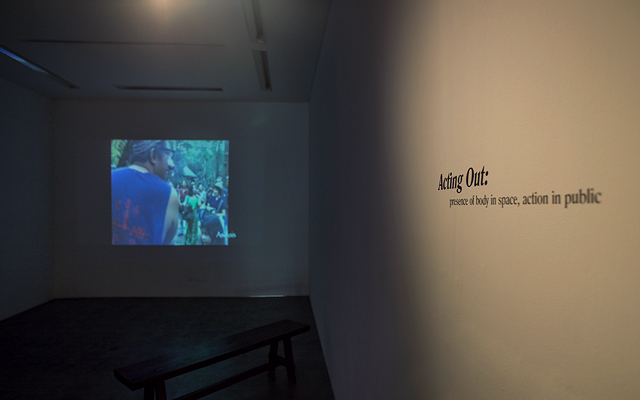 ADVERTISEMENT - CONTINUE READING BELOW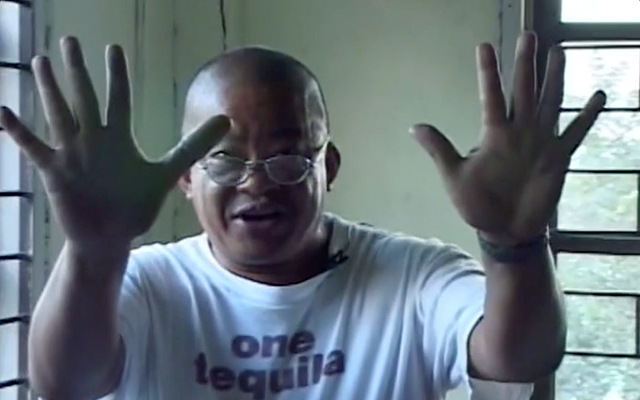 The Silverlens exhibition kicks off a four-year series titled Santiago Bose: Painter, Magician curated by Patrick Flores to make sure Filipinos understand how relevant he and his work still are. Bare Necessities requires a slow, deliberate look at my dad's art practice; he was a pioneer in using his materials as a political statement, with it proclaiming and defining his identity, marking geographic boundaries, but also creating an altar of personal memory. His works include ash from Mt. Pinatubo's explosion, bamboo shards used by penitents in Mindoro, rocks from Sagada, his late mother's record player, childhood drawings by his kids (including me). 
ADVERTISEMENT - CONTINUE READING BELOW