(SPOT.ph) In a time when almost everyone is living a fast-paced life, some people make an effort to recharge their body and mind by seeking respite from the wonders of nature. Artist Miguel Lorenzo Uy, for his second solo show, meditates on different kinds of energy found in his environment. The artist loosely derives the title of his show from the phrase "between wind and water," which is the part of a vessel's hull below the water line that is exposed, and thus, easily damaged by strong waves. It is also an idiom for susceptibility, which Wind, and water hopes to explore. The exhibit runs until October 5 at District Gallery in Quezon City.
"I see Wind, and water as a fully abstract and ambiguous show. Perhaps it is a futile attempt to draw out something from a memory and see something else out of it—maybe when put together as elements of a bigger picture. And at the same time, to raise more questions—if one attempts to deconstruct it," Uy says in an interview with SPOT.ph.
ADVERTISEMENT - CONTINUE READING BELOW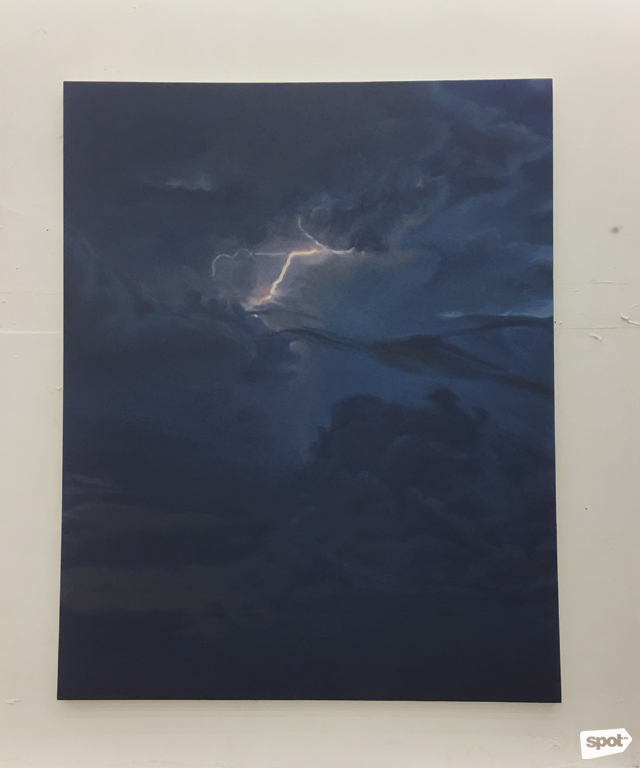 In "Lightning," the artist looks into the process of translating the elements of a photograph and into a painting to depict how human intervention alters the truths and realities in this digital age. Here, the artist paints a stroke of lightning amid dark clouds over Metro Manila, a scene he took as a photograph during a hike. The piece gives us the illusion that natural occurrences, like lightning, can be frozen in time with our hands through a photograph or a painting.
ADVERTISEMENT - CONTINUE READING BELOW
Recommended Videos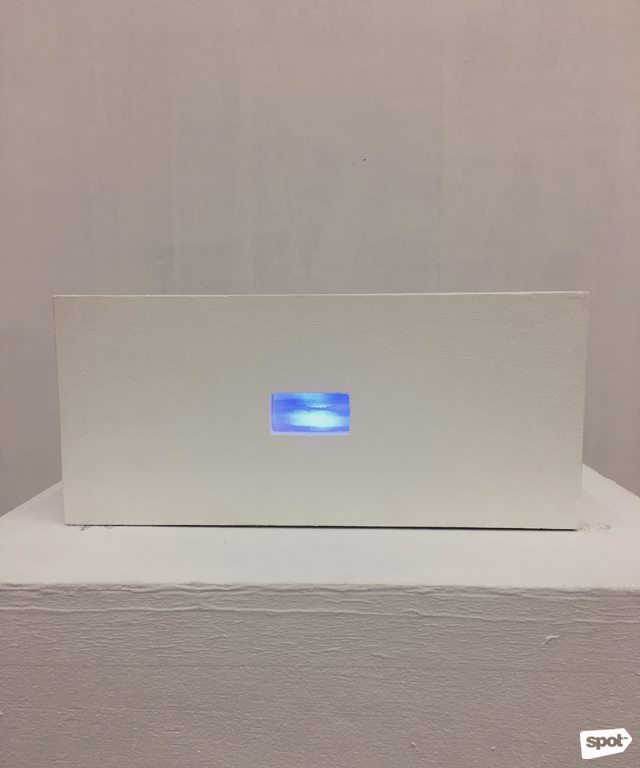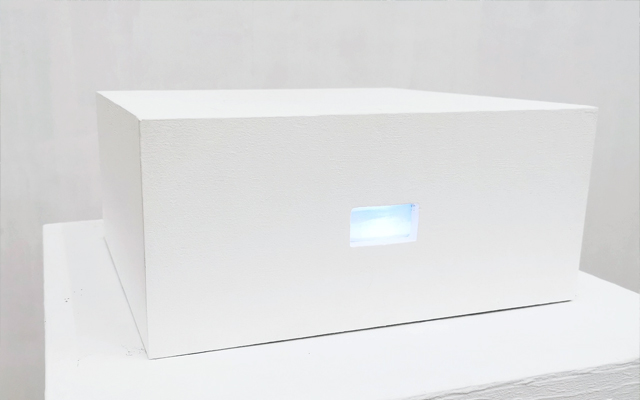 ADVERTISEMENT - CONTINUE READING BELOW
In a single-channel video titled "Wind and Water," Uy presents a clip of a raging sea played on loop. Set up in a wide-framed white box, it compares the vastness of the sea and the possibility of encapsulating this massiveness through a piece of art.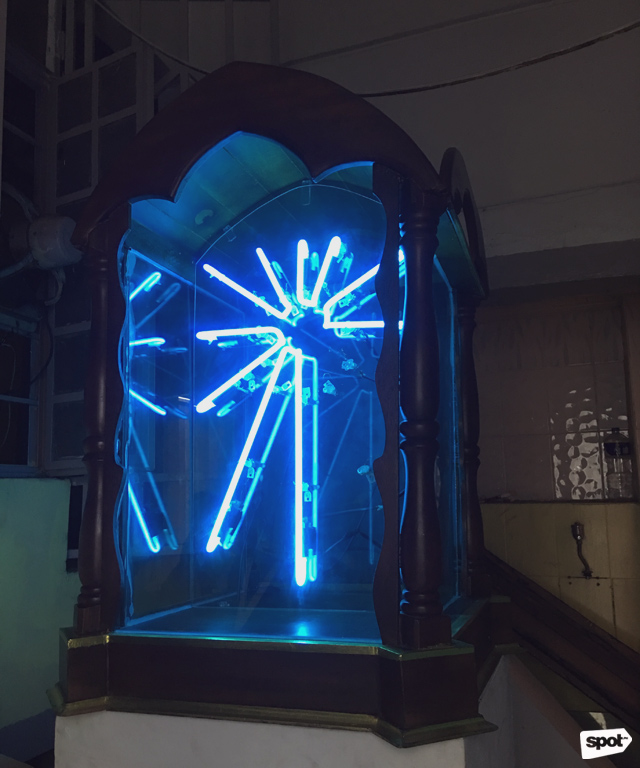 ADVERTISEMENT - CONTINUE READING BELOW
Uy's sculptural work, "The Promise of Tomorrow (No. 2)", serves as a representation of an altar emitting a neon blue glow as he delves deeper into spirituality and religion. Light appears to come to life—flowing in and out of the sculpture as his medium—seemingly asking where and when faith starts and stops.
Wind, and water encourages the viewers to take a step back and be still while appreciating and feeling the energy around us—whether through the divine or from the natural environment, whether through art or the real thing. Uy's works hope to become the channel of such energy—a spark of imagination—that only the mind can perceive and later translate into our whole being.
Wind, and water, along with Nasser Lubay's Subliminal Schemes, runs until October 5 at the District Gallery, Arts Above, 112 West Avenue, Quezon City. For more information, follow District Gallery on Facebook.
ADVERTISEMENT - CONTINUE READING BELOW
Share this story with your friends!
---
Help us make Spot.ph better!
Take the short survey
Load More Stories