(SPOT.ph) Art would cease to exist without artists to produce artworks. But aside from them, there is something else that keeps the art world turning: the large network of appraisers, curators, collectors, teachers, and even humble art appreciators just like us, who recognize the value of art and celebrate its importance in our lives. These connections, coupled with the power and convenience of the Internet, have made it easier than ever for artists to find the support they need to continue doing what they love.
But the artists of yesteryear did not have it so easy. It was essential for them to find patrons and collectors who could provide them with the resources they needed to keep working. We have these patrons to thank for nurturing the careers of many artists who have made significant contributions to our culture since then.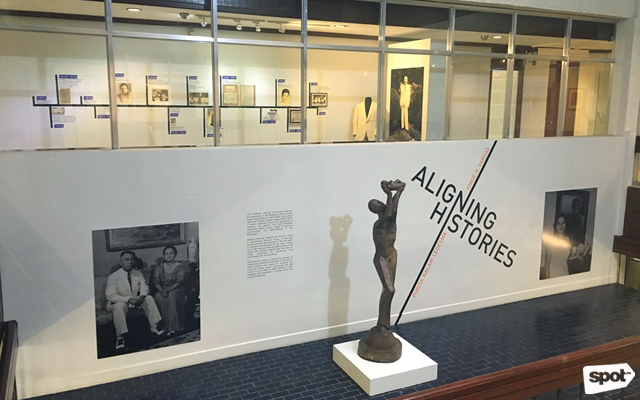 ADVERTISEMENT - CONTINUE READING BELOW
The Jorge B. Vargas Museum located within the University of the Philippines – Diliman campus in Quezon City is well aware of this. Their own collection once belonged to political figure and avid collector Jorge B. Vargas, from whom the museum takes its name. And their most recent exhibit titled Aligning Histories pays homage to the art patron himself, as well as celebrated art writer and founder of the Art Association of the Philippines, Purita Kalaw-Ledesma. The show is on view until October 15 at the second floor landing and galleries on the third floor of the Jose B. Vargas Museum.
Aligning Histories finds parallels in the lives of these two influential figures by making use of archival photographs and documents. Artworks on display also serve as creative footnotes to contextualize important periods and intersections in Vargas and Kalaw-Ledesma's lives.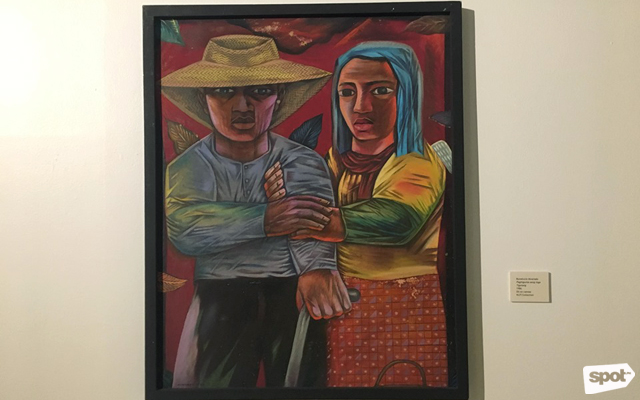 ADVERTISEMENT - CONTINUE READING BELOW
Recommended Videos
The leftmost section of the exhibit explores both individuals' close bonds with the Visayas. Several works by artist Nunelucio Alvarado, who hails from Negros just like Vargas, are displayed alongside documents and pictures detailing Vargas and Kalaw-Ledesma's involvement with land and labor. Alvarado's works, such as "Paghigugma Sang Mga Tigulang," depict the plight of Negros-based sakadas and other marginalized folk. His inclusion in the exhibit helps give context to the history of Negros, which was largely shaped by the trials and tribulations of the sugar industry that Vargas knew well.
This section also highlights the accomplishments of Kalaw-Ledesma's parents who had a significant impact on her life, particularly her mother, Pura Villanueva Kalaw. Villanueva Kalaw first served as a journalist for prominent Iloilo newspaper El Tiempo. She is most known for spearheading the fight for women's suffrage, which was eventually granted in 1937. This event is chronicled in the book How the Filipina Got the Vote, which was written by Villanueva Kalaw herself in 1952.
ADVERTISEMENT - CONTINUE READING BELOW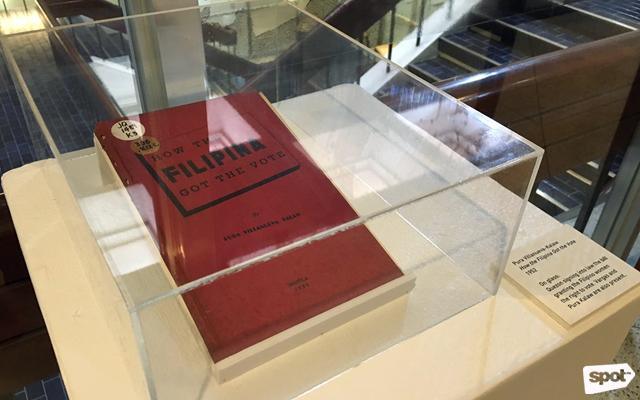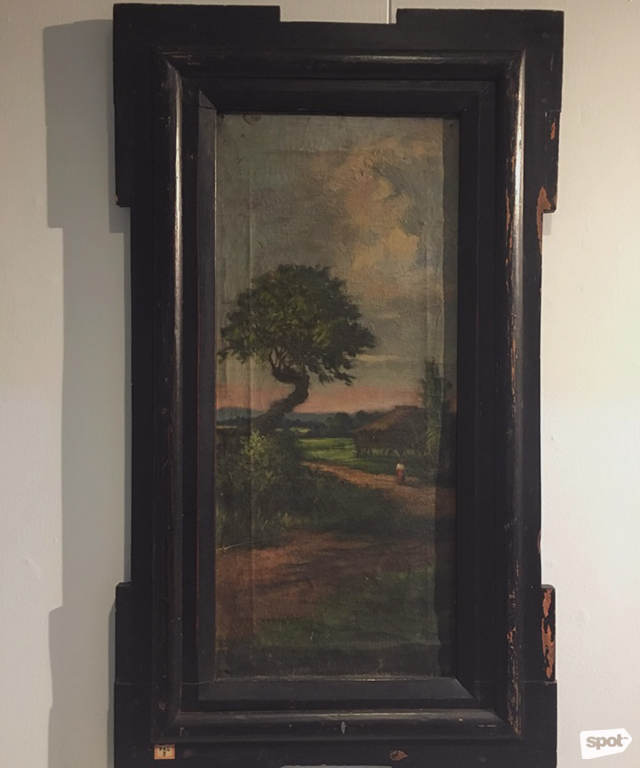 ADVERTISEMENT - CONTINUE READING BELOW
A copy of the rare book is enclosed in a glass box and on display. Nearby, a small painting of a charming provincial landscape titled "Genre"—also by Villanueva Kalaw—is also on view. These objects subtly hint at the origins of her daughter's passion for art and art criticism.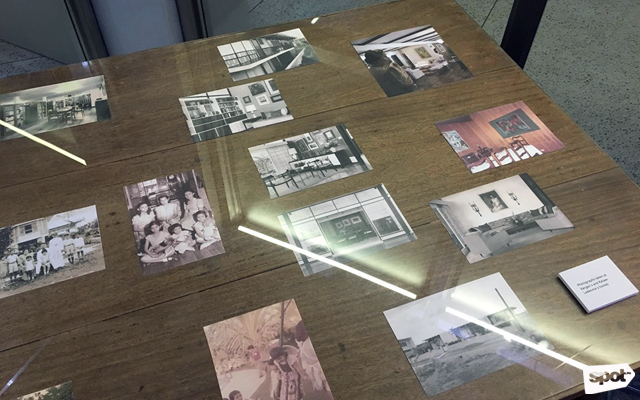 ADVERTISEMENT - CONTINUE READING BELOW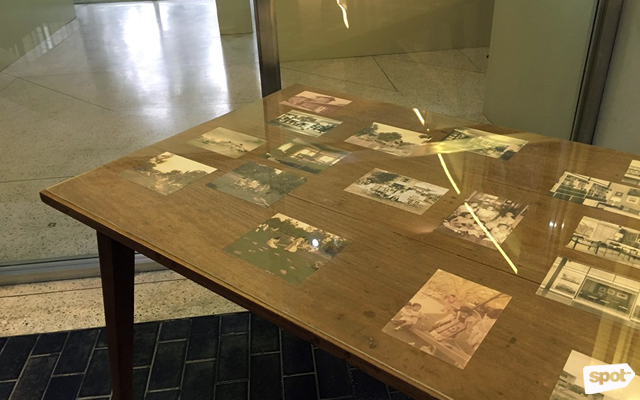 On the second floor landing is a large table where several old photographs are laid out. There are photos of the homes that Vargas and Kalaw-Ledesma resided in for most of their lives, snapshots of carefree moments with family and friends, and objects that divulge their hobbies and passions: large collections of books and, of course, works of art.
ADVERTISEMENT - CONTINUE READING BELOW
The centermost portion of the exhibit examines what might be the closest convergence between the two, which is their involvement with the Art Association of the Philippines (AAP). The organization founded by Kalaw-Ledesma witnessed the continued rise of modern art in the country, including the first exhibit of neorealist artists like Vicente Manansala, Cesar Legaspi, and Hernando Ocampo. The group was based at the Philippine Art Gallery, which was also headed by Kalaw-Ledesma and writer-critic-painter Lydia Arguilla.
Vargas, on the other hand, presided in the jury of AAP's 1955 Rotary Club Competition, which is most known for the controversial walkout of conservative artists because of a perceived bias towards modernist artists. Aligning Histories features works of these artists that once shook the foundations of Philippine art and gave birth to a new movement, such as Ocampo's "Man and Carabao" and Anita Magsaysay-Ho's "Laughter."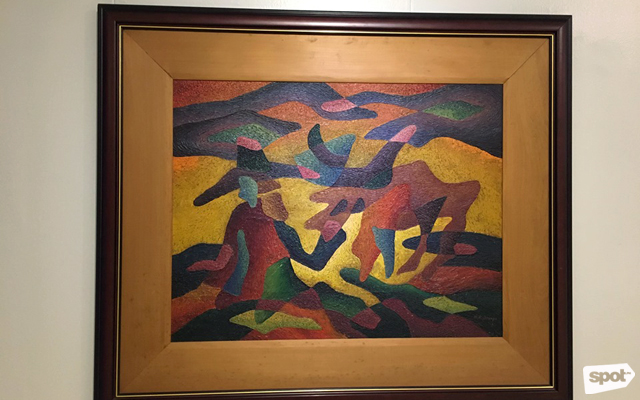 ADVERTISEMENT - CONTINUE READING BELOW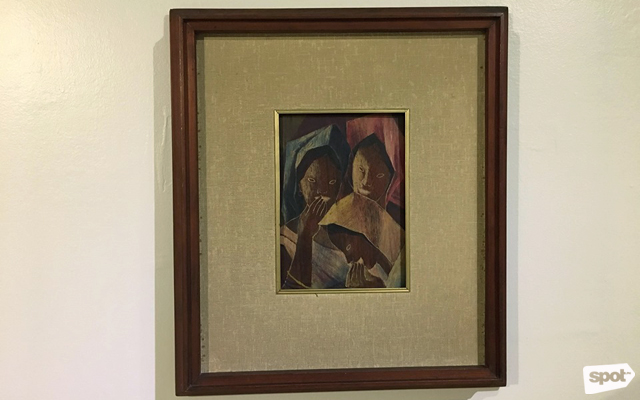 Although the function of art patrons has since become less authoritative due to advancements in technology and the increasing number and importance of art consumers, there is no mistake that Vargas' and Kalaw-Ledesma's artistic foresight played a crucial role in preserving our culture. The art world has since become a more democratic space where art consumers are able to channel the same kind of influence that the two indivuals had in advocating for and sustaining the relevance of Philippine art. Aligning Histories reminds us of the significance of such a role.
ADVERTISEMENT - CONTINUE READING BELOW
Aligning Histories runs until October 15 at Jorge B. Vargas Museum and Filipiniana Research Center, University of the Philippines – Diliman, Quezon City. For more information, visit Jorge B. Vargas Museum's website.
Main photo from the Philippine Diary Project (Jorge B. Vargas) and Kalaw-Ledesma Foundation (Portrait of Purita Kalaw-Ledesma by Botong Francisco)
Share this story with your friends!
---
Help us make Spot.ph better!
Take the short survey
Load More Stories