Does Curator Norman Crisologo Care if Anyone Buys the Preview Art Book?
SPOT talks to Norman Crisologo about art, fashion and the Preview Art Book.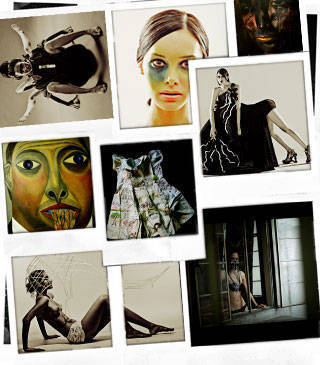 Few people (well at least those old enough) know that painter-turned-art collector Norman Crisologo, Preview Art book curator and Preview's favorite producer/stylist for high concept shoots for about five years, was one of the top male models in the late '80s, which most probably accounts for his fascination and deep connection with the world of fashion. He revealed to SPOT.ph what he wants the fashion and art worlds to know.
SPOT: How did you choose the artists for Preview Art?
I chose the artworks, not the artist. This is not a list of the Who's Who of the art scene, nor is it a sampling of the best works available. I chose the artworks based on how they make me feel, how each image interacts with other images, and how beautiful and evocative they are for me. I simply chose the works and pictures I love! Works I cannot own for one reason or another, I am happy to have in this book as consuelo de bobo.
SPOT: What message did you want to convey to the art world? To the fashion world? To the readers of Preview?
I am not an art expert, I did not go to art school, I did not even take an art-related course, and I haven't read a whole lot of art books, but I do love art! I know what I like and I like to tell stories with pictures instead of words. So to the art world, don't take this too seriously. I was just having a bit of fun mixing images around, trying to get different reactions, maybe far away from the artist's initial intentions but hopefully equally as strong and eloquent. I intentionally did not include titles and accompanying text because more often than not, words get in the way and limit the viewer's [perspective] to a narrower path. To the fashion world, [I'd like to show] another outsider's view of fashion and admit that I have more often been a victim rather than a victor of. So my treatment of fashion here is in no way up-to-date, trendy, or even proper. I was just having fun putting together amazing shapes and textures, creating images that repulse as much as attract [each other], playing dress-up, collaborating with the craziest bunch of young talent that has been my secret fountain of youth. To the readers of Preview, ride on and go with the flow, open your mind and allow the book to take you on a visual journey, look deeper, feel between the lines, try to decipher hidden relations amongst all the images, uncover secrets. It's a weird, colorful world out there and I tried to put a little slice of that in this book for you to have and to hold.
ADVERTISEMENT - CONTINUE READING BELOW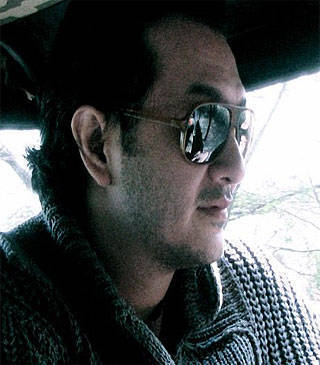 CONTINUE READING BELOW
Recommended Videos
SPOT: Will people buy this book? Do you care?
People who hate being told what to do will buy this book, those who are not afraid to be looked at and talked about, those who get bored with words because they already have too many things on their minds–people who know and understand things innately and quickly. This book will find its way into the hands of the right people, then as always, the wrong people will follow. So it will be bought. I care that the existing Preview readers buy it because it is them I had in mind while working on this book.
SPOT: What can you say about the state of art and fashion in the country today?
Art and fashion in this country is a happy place to be, filled with the most colorful crazy people, but also the most talented, genuinely at par with most of the known worlds of art and fashion–but at a fraction of a cost. That makes us Pinoys a very lucky and happy bunch. From made-to-order clothes in our closets and original art on our walls, we have every genre of art available and every fad of fashion, you just have to go out and explore, find your place. Both industries are growing at a steady pace and there is space in it for anyone who dares to imagine and with the balls to do something about it.
ADVERTISEMENT - CONTINUE READING BELOW
SPOT: What was it like working on the book? How long did it take?
It took around two months, and for anyone who has ever been involved in any of my shoots, they know that my first priority is that it has to be fun, fun, fun–no bad vibes. I intentionally got a crazy mix of people to collaborate with me–new models, artists, friends, commercial models, etc., so the book gets an I've-never-seen-this-before vibe. A lot of first-timers keep it fresh and unjaded. Every shoot was an event in itself, the circus of talents floating around the studio on a single day was surreal. I tried to bring people out of their comfort zones, and into places we all have never been. However, editing and cutting perfectly beautiful images from the book was a painful and ugly place to be.
Interview by Myrza Sison. Image of Norman Crisologo by Astrud Crisologo. Preview Art is available for P1,000 at selected art galleries around Metro Manila, Fully Booked and Power Books.
Share this story with your friends!
---
Help us make Spot.ph better!
Take the short survey
Load More Stories