10 Top Filipino Entrepreneurs
Entrepreneur Philippines lists ten game-changers that shaped the local business arena.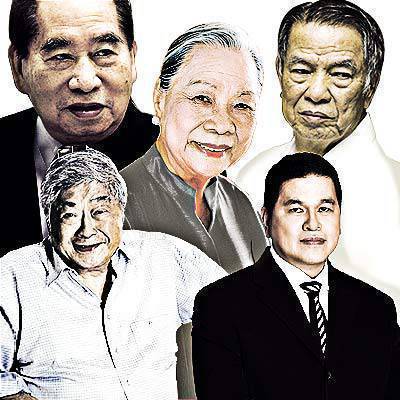 Extraordinary business leaders leave their mark when they create brands that shape the lives of consumers. For its 10th anniversary issue, Entrepreneur Philippines puts the spotlight on 10 successful entrepreneurs in the Philippines who are not only known for raking in the big bucks, but as game-changers who influence, innovate and inspire.



10. Rajo Laurel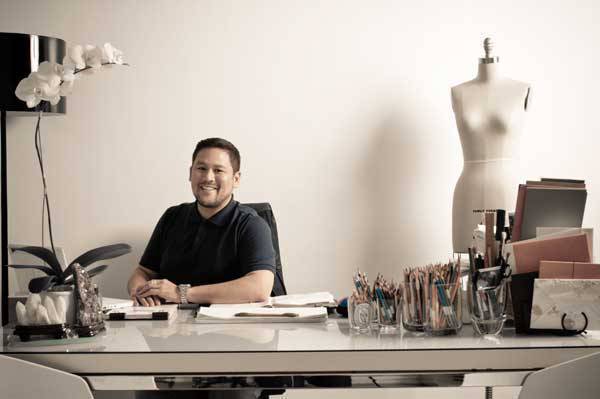 World-renowned fashion designer Rajo Laurel says his love affair with fashion started when he was 11. "I often daydreamed about beautiful women drifting by, dressed in elegant gowns made from rich fabrics... these daydreams would end up in notebooks," Laurel tells Entrepreneur Philippines. Rajo Laurel Enterprises has built multiple brands and crafted clothing lines to dress the country's elite, and has landed him the cover of US fashion magazine Women's Wear Daily for his "cobweb" dress. To date, his muses include some of the most prominent local personalities, including former presidents Corazon Aquino and Gloria Macapagal Arroyo.
ADVERTISEMENT - CONTINUE READING BELOW
9. George Yang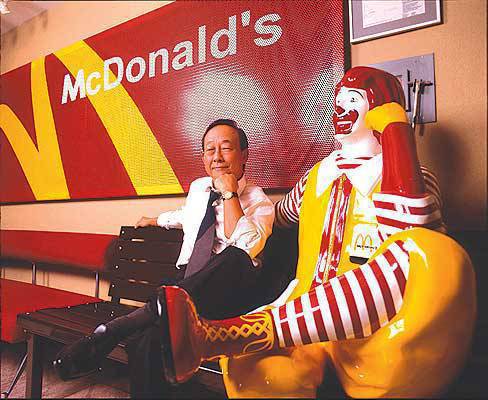 "You have to think thrice before going into this business," master McDonald's franchisee George Yang tells Entrepreneur. It took him five years to convince the All-American hamburger chain to do business in Manila, and competition was fierce when he finally opened the first McDonald's branch in 1981. After all, he had to introduce the global brand to a local market that already had a long-standing favorite fast food chain. Yang says it wasn't easy, but with the help of his son, Golden Arches president and CEO Kenneth Yang, the Filipino-Chinese entrepreneur says the key to his success was adapting to the local culture.
CONTINUE READING BELOW
Recommended Videos
8. Ben Chan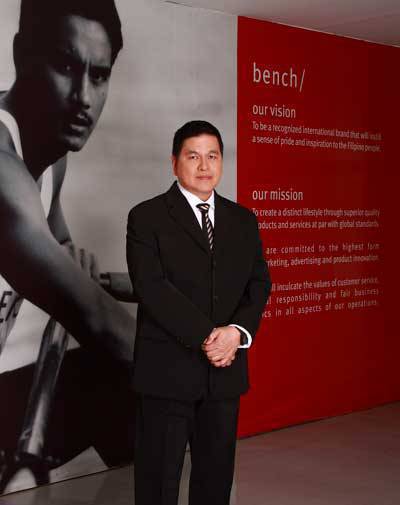 Retail mogul Ben Chan founded Bench with the intention of improving the quality of Manila's retail scene. Chan credits the clothing line's success to a number of things: being picky about celebrity endorsers, having an adventurous attitude in advertising, and making a lot of mistakes along the way. "Sometimes it's just a matter of the market not being ready," Chan tells Entrepreneur. "Other times we just didn't get it right. I look at these trials as lab work: you can't expect to get the perfect formula on the first try, but then you're also smarter about what doesn't work and you know better the next time."
ADVERTISEMENT - CONTINUE READING BELOW
7. Socorro Ramos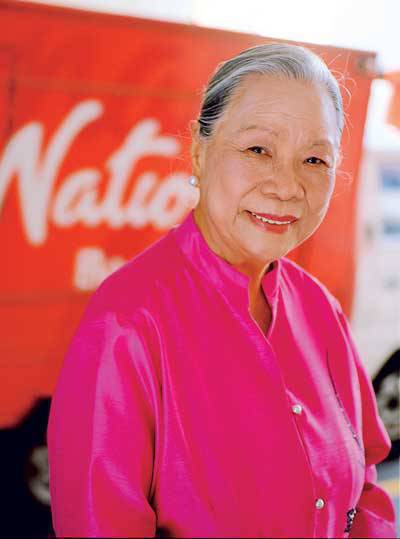 Even in her late 80s, the woman behind the country's oldest and largest bookstore chain is still working, and refuses to retire anytime soon. Socorro Ramos opened the first National Bookstore in Escolta with her husband more than 60 years ago, and has established 70 more locations and employed 2,5000 employees since then. To date, Nanay Coring, as Ramos is otherwise known, has several accolades in her name: the Agora Award for Outstanding Achievement in Entrepreneurship  in 1991,  Department of Trade and Industry's Outstanding Filipino Retailer Award in 2005, and Ernst & Young Entrepreneur of the Year for the Philippines in 2005. "All my life I've never had a vacation, but I'm not complaining," Ramos says. "It's fun!"
6. Jose Concepcion Jr.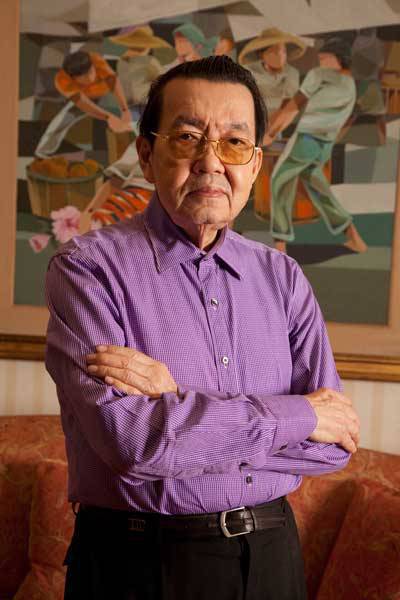 Concepcion is the chairman of RFM Corp., one of the leading food and beverage conglomerates in the Philippines. Established in 1958 as the Republic Flour Mills, the company has delved into agriculture, poultry, livestock, soft drinks, ice cream, fruit juice, and noodle manufacturing, among other things. Concepcion is the father of eight entrepreneurs, all of which were groomed by him. In his Entrepreneur interview, the food and beverage tycoon emphasizes the need to properly train the young so they develop the leadership skills necessary to run a business. "You don't wait until you die before turning over the reigns," he says.
ADVERTISEMENT - CONTINUE READING BELOW
5. Tony Tan Caktiong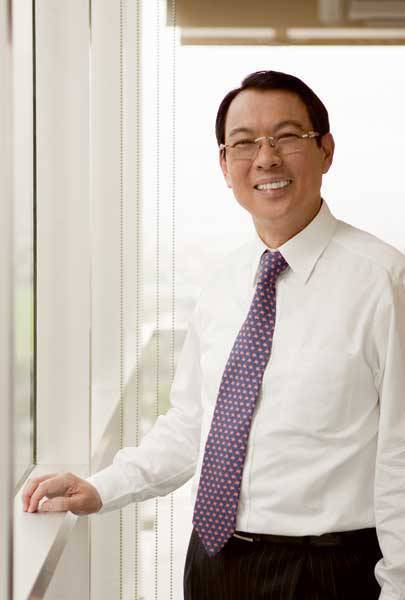 The chairman and CEO of Jollibee Food Corporation tells Entrepreneur that the country's largest fast food chain started with just two ice cream parlors in 1975. Today, the Jollibee group has grown to include Chowking, Greenwich, Red Ribbon, and Delifrance (the sale of which will be completed within the year), and has expanded abroad. Soon, the group will also own 70 percent of Mang Inasal. Caktiong says, "The secret of Jollibee's success is sharing. We share our success with people; we give good compensation; we share any honor that comes our way."
ADVERTISEMENT - CONTINUE READING BELOW
Tan has yet to open the grocery store he dreamed of as a kid, but as the CEO of real estate giant Megaworld, he can "build one every week" if he wants to, says Entrepreneur. Tan's Megaworld Properties and Holdings is currently estimated at P30 billion, and its affiliate--Empire East Landholdings--is considered one of the leaders in the property sector. His first business venture, the Consolidated Distillers of the Far East, is the third biggest distillery in Manila. "Most entrepreneurs are good salesmen," says this accounting grad who graduated magna cumlaude. "But a good salesman, who is also good at numbers could also become a good entrepreneur."
3. John Gokongwei Jr.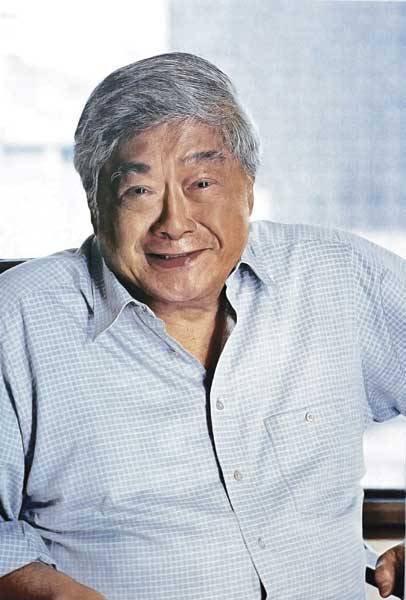 John Gokongwei's rags-to-riches story is one of the most inspiring tales in the local business scene. His humble beginnings more than 60 years ago include selling soap on his bike and peddling goods in Cebu. Today, he's the chairman and founder of JG Summit Holdings, one of the biggest conglomerates in the country. "You have to save money instead of spending all of it," Gokongwei tells Entrepreneur. "Look for areas [where] you can compete in. Work damn hard. Most importantly, you have to love it."
ADVERTISEMENT - CONTINUE READING BELOW

2. Lucio Tan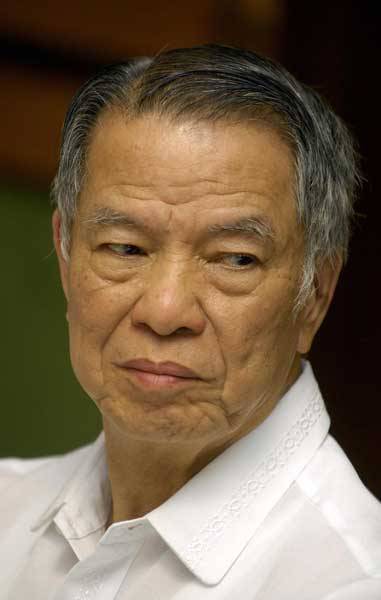 For many years, Lucio Tan's many business endeavors has made him the second-biggest taxpayer in the country. Tan built multiple empires in a number of industries--airline, banking, tobacco, liquor, and real estate--but surprisingly, the Chinese businessman's lifelong dream was to be a scientist. "I was part of a poor immigrant family, so I had to work harder than everyone," Tan tells Entrepreneur. "Perhaps I was really destined to be an entrepreneur, although up to now, my childhood dream of studying science continues to fascinate me to no end."
1. Henry Sy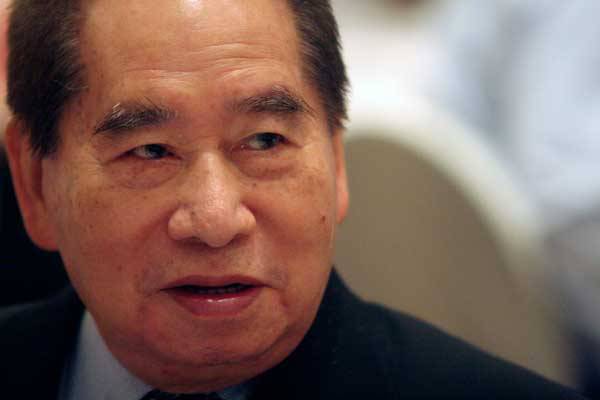 He's the retail giant behind the SM Group of Companies and is also among Forbes.com's billionaire list with American bigwigs like publishing tycoon William Hearst III, hotelier Richard Mariott, and media mogul Oprah Winfrey. The richest man in the country credits his success to "hard work, tenacity, frugality, self-discipline, Confucian values, and an undying thirst for learning," according to Entrepreneur. "I don't give up on things easily," the 85-year-old says. "I look for solutions to problems. I want to make things happen."
ADVERTISEMENT - CONTINUE READING BELOW
Photos by Kai Huang, At Maculangan, and Christian Halili
To read the complete story, get the November 2010 issue of Entrepreneur.

---
Help us make Spot.ph better!
Take the short survey
Load More Stories