Table Tennis with Louie Cordero, John Lloyd Cruz, Lea Salonga, Kenneth Cobonpue + More at Art Fair Philippines 2014
The opening day of this year's Art Fair saw celebrities, Nardong Tae tributes, ping-pong, and a...blue horse.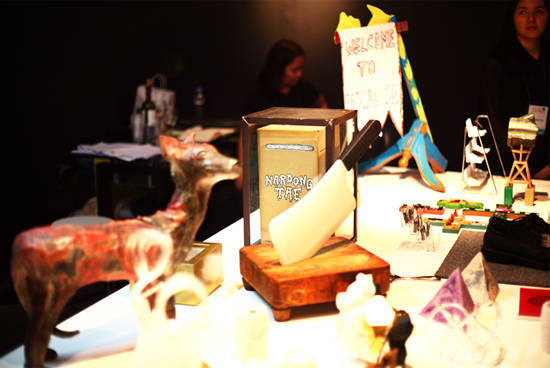 Check out Art Fair Philippines 2014 Primer and our feature on Louie Cordero
(SPOT.ph) We still remember, with mixed feelings, Romeo Lee's golden sculpture of his own physique from Art Fair Philippines 2013. In contrast to the carefuly placed frames on the wall from other exhibitors and participating galleries, it looked as if there was a bomb inside his brain and it detonated in his booth-the space smeared with the contents of his head. Our own mind was blown by Mark Justiniani's installation, and as we were recovering from the explosion of art, we wondered what Trickie Lopa (and the rest of the people behind Art Fair Philippines) can do to match its success. They didn't match it. They went all out and surpassed it.
ADVERTISEMENT - CONTINUE READING BELOW
CONTINUE READING BELOW
Recommended Videos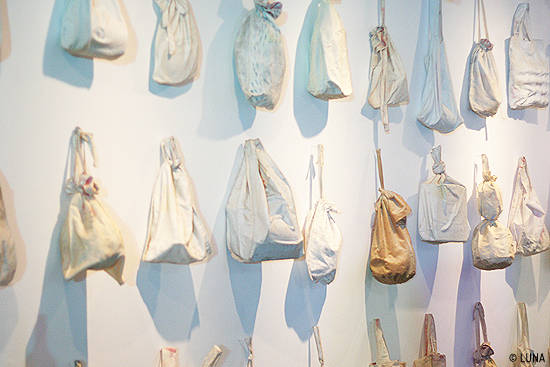 We were very tempted to steal one
It's literally bigger, with artwork filling up two floors. The receiving area is a little wider and brighter, decorated with Jose John Santos III's resinated drawstring bags. It seems like a minor detail but the quaintness of Santos' design starts the flow gently-letting you breathe the art in, not suffocate in it.
ADVERTISEMENT - CONTINUE READING BELOW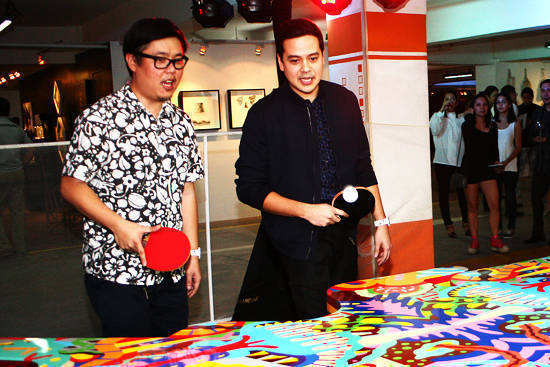 Louie and Lloydie
To its immediate left (or right, coming from the elevator) Louie Cordero's ping-pong table served as a converging point for the collectors and VIPs for a special preview last February 19. The constant motion coming from the area and the rhythmic sound of the ping-pong balls hitting the mesmerizing surface of his art denied the patrons the chance to feel either tense or awkward. We didn't see if any of the Ayalas held (or caused) a racket, but we did see John Lloyd Cruz and Imee Marcos experiencing and enjoying Cordero's art.
ADVERTISEMENT - CONTINUE READING BELOW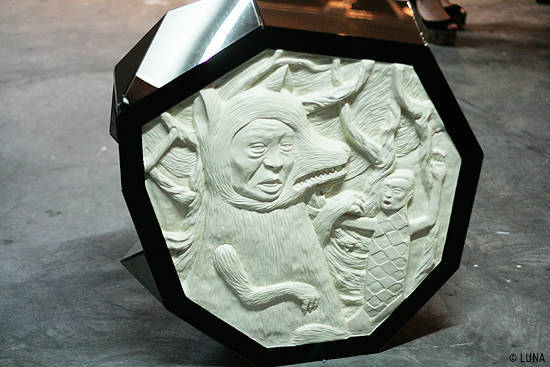 Pictures don't do Rodel Tapaya's art justice, but do enjoy the details in his sculpture here
After warming up with Santos and Cordero, exploring the art in the area felt much more comfortable. Seeing Rodel Tapaya's mural-like paintings is still a little overwhelming, especially if you see it after walking through Wawi Navarroza's tribute to Frida Kahlo. We feel the magic in magic realism.
ADVERTISEMENT - CONTINUE READING BELOW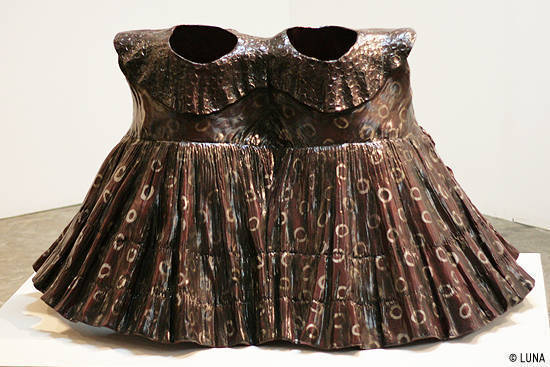 Twins. Conjoined. Hollow but not empty. Ready to be filled. Sculpture by Marina Cruz.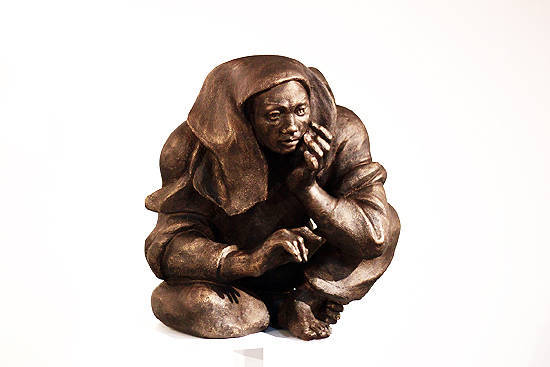 ADVERTISEMENT - CONTINUE READING BELOW
Bronze by BenCab
One flight up, the work of his wife, Marina Cruz, holds its own next to National Artist Benedicto Cabrera's never-before-seen bronze sculptures. It's a wonder that the second floor of the exhibit isn't collapsing under the weight of the combined prowess of Cruz, Cabrera, Ronald Ventura, Pio Abad, and Geraldine Javier.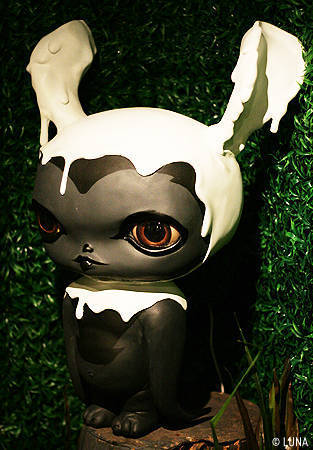 ADVERTISEMENT - CONTINUE READING BELOW
*Lick*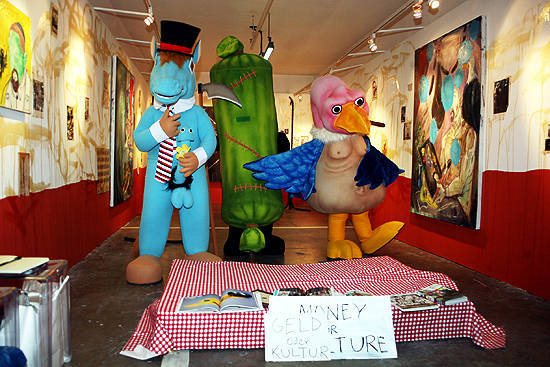 Hung in there
However, before heading up, take a moment to discover what lies within the designated havens for galleries like Silverlens, Pablo, and Secret Fresh. If you're hungry, you might want to skip Secret Fresh-the space smells of chocolate. They should put up a "Don't Lick the Art" sign at the entrance but would it be so wrong to do so? After all, there was a well-hung horse waving its thing all around the place.
ADVERTISEMENT - CONTINUE READING BELOW
The sight of auction house names is a little intimidating, and unfortunately, we'd have to sell both kidneys to afford some of the art for sale. But aside from promoting the work to collectors, the Art Fair functions as a showcase of everything that is art: oil on canvas, vinyl toys, knitted scenes of gore, metal sculptures, and golden shit.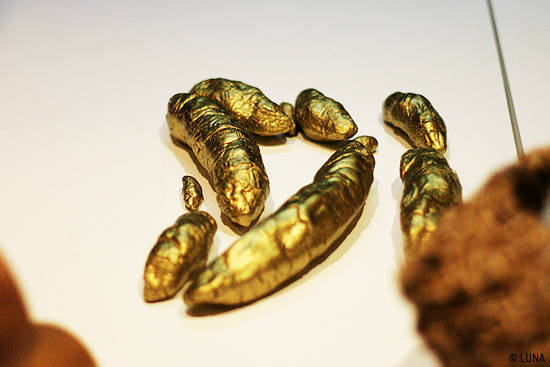 ADVERTISEMENT - CONTINUE READING BELOW
And you thought we were kidding about shit.
Load More Stories