10 New Filipino Artists You Need to Know Now (2014 Edition)
Creative minds that keep the art world exciting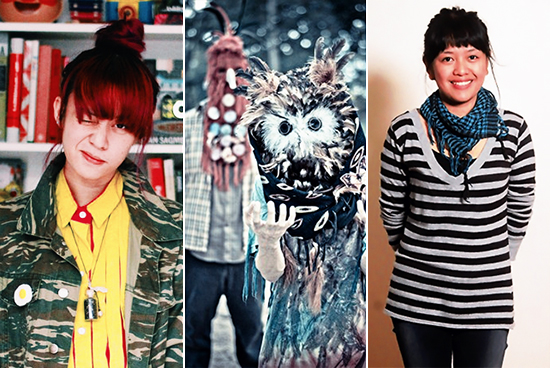 (SPOT.ph) A lot has changed since the last list we made. This time, we decided to dig deep. We wanted to highlight more women artists in a largely male-dominated arts scene. We discovered a performance act that has generated some buzz among indie music aficionados. We have two filmmakers whose original voice has brought them wider attention. Many worlds collide in this year's list.
Also read:
10 New Filipino Artists You Need to Know Now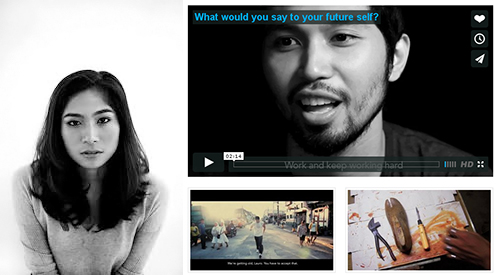 1. Bianca Catbagan
Bianca Catbagan is an emerging filmmaker whose 30-minute film Letters to the Future has generated mostly positive views from those who've seen it. The documentary, shot in cooperation with the youth section of a local daily, highlights the fears and hopes of her generation of 20-somethings. Her aesthetic and narrative style in this documentary makes her "work-in-progress" something we look forward to seeing in its evolved form. For now, though, she will be off to film school abroad.
ADVERTISEMENT - CONTINUE READING BELOW
Artist photo from Bench, screenshot of works from Vimeo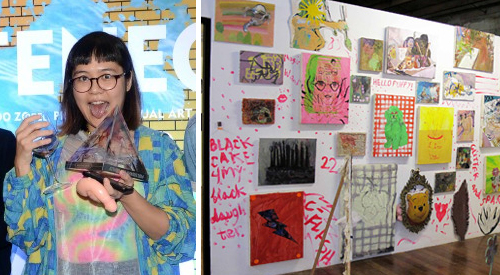 CONTINUE READING BELOW
Recommended Videos
2. Jeona Zoleta
One may be deeply uncomfortable with her art. But it is hard to ignore how Zoleta is taking on the idea of the kitsch in earnest, with her recent work for a Metropolitan Museum of Manila group show being one of the best examples to date. The Ateneo Art Awards winner's next project, though, is something we are following with great interest-she will be developing the cover art for the debut album by post-rock band Wilderness.
Artist photo from InterAksyon, artworks from Finale's documentation of I Wanna Be An Artist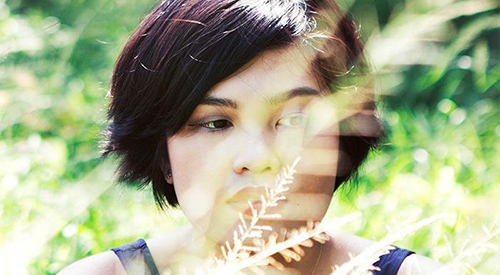 ADVERTISEMENT - CONTINUE READING BELOW
3. Carina Santos
One of the two artists in this line-up who have made effective use of the collage as an art medium, Santos is more well known for her elegant though artistic layouts for The Manila Review. Her creative engagements, though, are not limited to the visual arts or design-Santos is also a contributing writer to a number of publications.
Artist photo from Twitter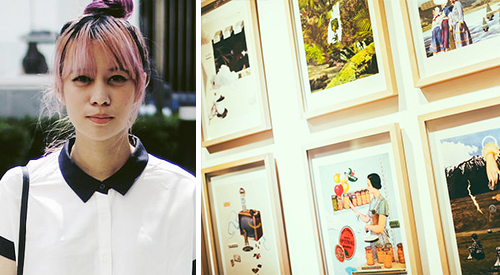 4. Reese Lansangan
Lansangan is more well known for her work as a musician, especially with the folk/pop duo Reese and Vica. The Elements Music Camp alumna, though, surprised us by opening her first solo show at Heima Brixton. The show takes on the idea of how unusual collections (including one by Romeo Lee) provide an insight into personal narratives. Where this will take her as a visual artist is something we are excited to see.
Photos from the artist's website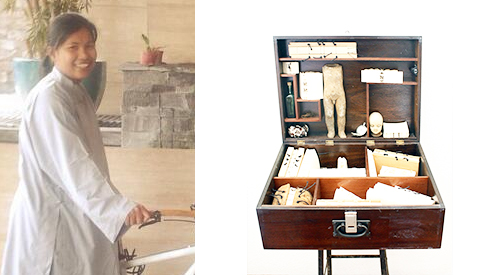 ADVERTISEMENT - CONTINUE READING BELOW
5. Veronica Laurel
Like Iya Regalario (see number seven), Laurel's interest in engaging with wood has been something we have noticed. She went under the radar after producing some interesting book covers made from hard wood a few years ago, but it's safe to say that she's back and ready to shake things up again. The visual artist and sometime poet (we first met her at the Happy Mondays poetry nights) launched her first solo show at Art Informal late this year, filling the The Big Room with her signature wood, paper, and glass works. She takes an interest here in the fragility of the human condition in her installations and sculptures.
Artist photo from Twitter, artwork from her website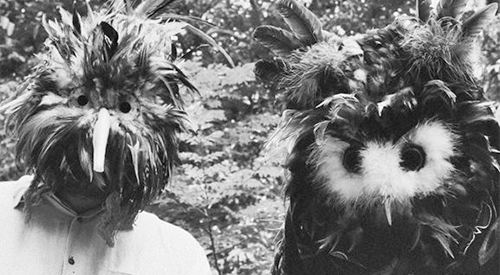 6. KaapiN
Once again, we're happy to include voices that emerged from outside Manila. One such voice is performance art/electronic music duo KaapiN, from Cagayan de Oro and Cebu. The duo recently performed at the Imaginarium Festival at the PETA Theater Center. Michael Ruesca and Rotsanjani Mojica bring together experimental musical forms and a well-honed, almost meditative performance sense.
ADVERTISEMENT - CONTINUE READING BELOW
Artist photo from their Facebook page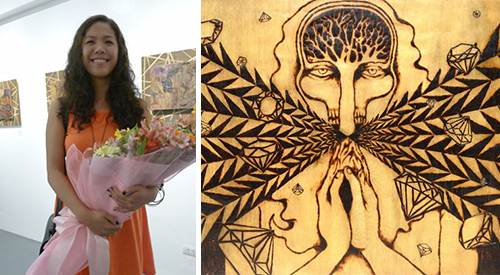 7. Iya Regalario
Regalario debuted with two solo shows this year, but this relative veteran visual artist and graphic designer has been floating under the radar of the art world. Her first solo show at Altro Mondo, Don't Forget to Breathe, was an exploration of the wood-cut and sculpture medium, and her second show, which recently closed at Kaida Contemporary, focused on a new medium for the artist: pyrography. Regalario, like many of the artists we mentioned, is a polymath herself-she is with the band Phonic Dialog, which recently launched a new album.
Artist photo from Ateneo's official website, atworks from the artist's official website
8. Ian Carlo Jaucian
After leaving his job at a university art gallery, Jaucian decided to earnestly pursue his interest in kinetic art. His work has taken him to residencies overseas and group shows in, among others, the Lopez Museum, where we last saw his work. His recent exhibit at 1335 Mabini sees Jaucian using his kinetic art installations to explore the interaction between technology and art.
ADVERTISEMENT - CONTINUE READING BELOW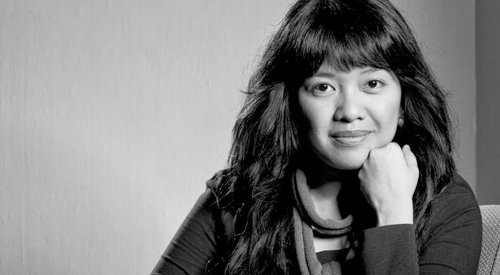 9. Sigrid Andrea Bernardo
The first of two filmmakers on this list, Bernardo spent years working on commercial and short films while shaping her first feature, Ang Huling Cha-Cha ni Anita, which was released as part of Cine Filipino's debut line-up in 2013 and is still making the rounds in the LGBT festival circuit. Her unique voice as a woman filmmaker explores themes of gender identity, reproductive health, friendship, and intimacy. Her next film for Cinema One Originals, Lorna, is something that we look forward to seeing.
Artist photo by Wig Tysmans (from the artist's Facebook page)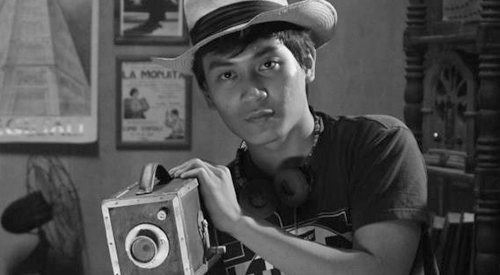 ADVERTISEMENT - CONTINUE READING BELOW
10. Mikhail Red
Yes, he is part of the Red family, and yes, it's likely these connections give him an edge. But Mikhail Red's Rekorder, an exploration of the power of the visual in the viral video and social media era (among other things), was a personal "dark horse" choice for Cinemalaya 2013, a year that saw films like Sana Dati and Transit run away with the big prizes. The film has, however, recently gained prominence with a win for the director at the Vancouver International Film Festival. What puts him on the list, though, is a future project he first pitched at the Manila Film Financing Forum this year, which we cannot mention right now but is, as we understand, a genre film.
Artist photo by Cesar Hernando (from the artist's Facebook page)
Also read:
10 New Filipino Artists You Need to Know Now
Ren Aguila is a lifestyle writer and avid fan of the arts. He was part of the 2014 Ateneo Art Awards' Purita Kalaw-Ledesma Prize For Art Criticism Shortlist and was a music programmer for The Imaginarium.
Share this story with your friends!
---
Help us make Spot.ph better!
Take the short survey
Load More Stories