15 Minutes with Christian Leotta, Award-winning Italian Virtuoso Pianist
On connecting with the audience and crimes against music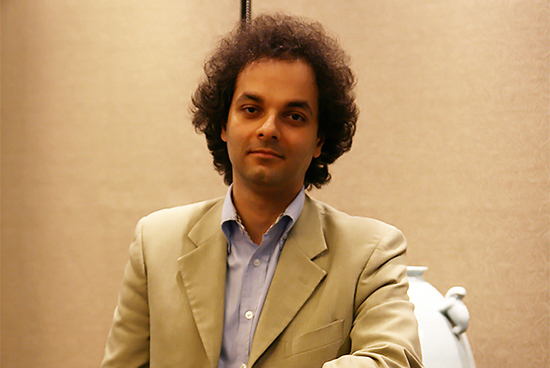 (SPOT.ph) What you need to know is that Christian Leotta is a genius. His music does not involve raising your hands to the ceiling and waving them around through LSS-inducing lyrics, so perhaps his name doesn't ring any bells. But that's not his loss. Sitting down with him, you'll immediately feel the respect he has for things that seem lost in our culture of instants. He is a musician who can appreciate silence, an artist who understands the need to digest what one consumes.
One of his many achievements, arguably his greatest so far, is the complete recording of the sonatas of Beethoven. Not all of them are perfect, he explained, because he chooses tracks that feel right. What seems to define Leotta is not his mastery of complicated finger acrobatics on the piano-a computer can do that, he told the media a day before his first concert in Manila-but his desire to connect with the audience. In supernatural terms, he's the conduit. A medium for the messages encrypted in the compositions of the world's greatest pianists.
He's here in Manila for a one-night concert titled An Evening with Christian Leotta: From Back to the Romantic Piano of Schubert, Rossini, and Beethoven at the Little Theater in the Cultural Center of the Philippines (CCP) today, November 11, but before that, Maestro Leotta chatted with the us about music, greatness, and the importance of feelings.
What does it take to become one of the greatest living pianists today?
ADVERTISEMENT - CONTINUE READING BELOW
The first rule is practice. The second rule is practice. The third rule is practice. Of course, you must have the luck to have studied with some very good teachers, who know how to perform this music in the right way and style.
The masters of Vienna-Mozart, Haydn, Beethoven, and Schubert-they are the most difficult, the most profound, and they require the performer to know the style, otherwise there is no point in performing their pieces.
What goes through your mind before and after a performance?
When you perform so many concerts, it becomes routine. Before the performance, you just relax-you don't think about anything. All the preparation has to be done prior to the performance. Then, when you are on stage, you must make the public be with you. That's the most difficult part. It's not just about playing-it's about creating an event. Music requires, in each second, the highest level of concentration, knowledge...everything. That's why you get so much pleasure after playing these difficult pieces.
CONTINUE READING BELOW
Recommended Videos
What are your thoughts on the pianists of this generation?
After a while, everything became more focused on perfection...but what is perfection? The piano schools of the past generation, started to lose what it's all about. It's about feeling. It's about magic. It's about making the public dream. All the rest is not important-but on the contrary they focused on "the rest of it." They forgot the important aspects, which is why my generation, they don't play the classic music of Beethoven, Mozart, and Schubert. And even if they play it, very few can focus everything on the music.
ADVERTISEMENT - CONTINUE READING BELOW
This is not just the problem of pianists, it's a problem of the piano makers, too. Pianos from 50 years ago sound much better. Now pianos are more mechanical. They are more powerful, but less sensitive.
What makes a good piano?
Beautiful sound-big range of sound, from the softest pianissimo to the loudest fortissimo. A rich, full sound.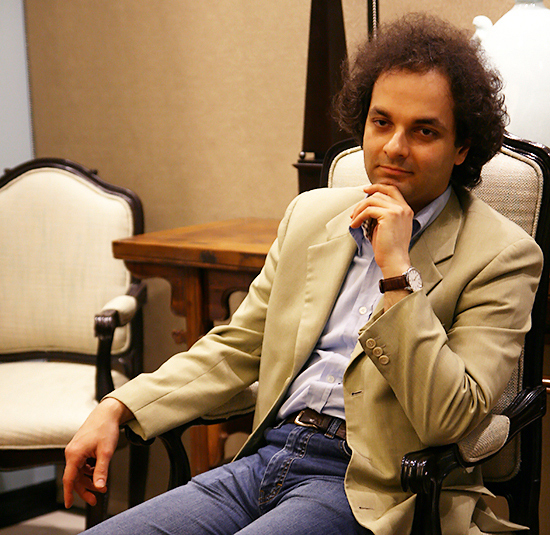 Do you feel the difference between performing for an Asian audience and a European audience?
Each country is different, each city is different. Some friend advised me to be careful about the Chinese audience, because they make noise. I've never performed in Mainland China before, but now I performed in Canton and the promoter said I succeeded in making them follow me, because no one has performed Schubert in China before. They even told me they can't play this music, so many pianists were wondering, "How can you play music like that?"
ADVERTISEMENT - CONTINUE READING BELOW
For the concert here in Manila [on November 11], there will be a screen showing my hands. You will see many positions on the keyboard that are not common, in order to get the proper sound.
What is the measure of success when performing a piece?
The great moment is when you hear that what you are doing [with your hands] is exactly what is [inside you]. That's the greatest pleasure for a performer-sharing what is in your heart with the public, without any walls.
What do you feel when performing a piece by, say, Beethoven?
For me, it is very clear and very obvious. Music is a language. It's like reading a poem. You don't need to imagine anything-it is there. But the beauty of music is that it doesn't describe anything-this is pure music. It describes what your mind is able to reach. You read Beethoven's Sonata, it's the mirror of you.
I really am very fortunate that I have my teachers, they explained to me the tradition. They really knew the meaning of the pieces. If anything was missing [in my playing], they will stop me and point it out to me. One of the first lessons I received from Professor Schnabel was that we are interpreters. We have to do what is written on the score. We don't have to add anything, we just have to understand and to perform what the music wants. Beethoven knew what he wanted, we don't need to add anything. If you change forte to piano or piano to forte...this is a crime. He will send you to hell directly.
ADVERTISEMENT - CONTINUE READING BELOW
What do you listen to?
When I don't play, I'm tired. I don't want to hear anything else, because I've been listening to music eight or nine hours a day. When I hear something, I end up analyzing. People are used to hearing everything, but for me, it becomes work. So when music starts playing, I work. I think about the structure, the harmony, the form.
What do you say to people who feel intimidated by classical music?
They are intimidated because classical music is nowhere. Where do you listen to classical music? They should start to put classical music in all shops and all restaurants.
An Evening with Christian Leotta: From Bach to the Romantic Piano of Schubert, Rossini, and Beethoven is on November 11 at the Little Theater in CCP. The concert is presented by the Embassy of Italy in Manila, the Philippine Italian Association, and the Cultural Center of the Philippines.
Share this story with your friends!
---
Help us make Spot.ph better!
Take the short survey
Load More Stories