On the Spot: Comic book artist Rob Cham on bringing color to the world
His graphic novel, Light, will be released internationally on September 21.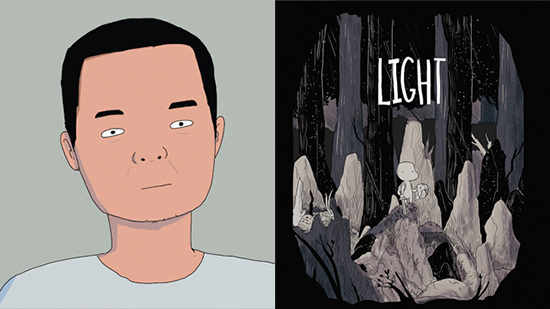 (SPOT.ph) Pinoy comics culture is definitely reaching new grounds, all thanks to the evolution of digital communication as well as people's heightened interest in graphic art and illustration. Rob Cham, a 26-year-old freelance illustrator and comic book artist from Baguio, is a testament to this as his 100-page graphic novel, Light, is soon to be released to the international market. Buño, an imprint of Illinois-based Magnetic Press, has picked up his work and is expected to put it in bookstores on September 21.
ADVERTISEMENT - CONTINUE READING BELOW
CONTINUE READING BELOW
Recommended Videos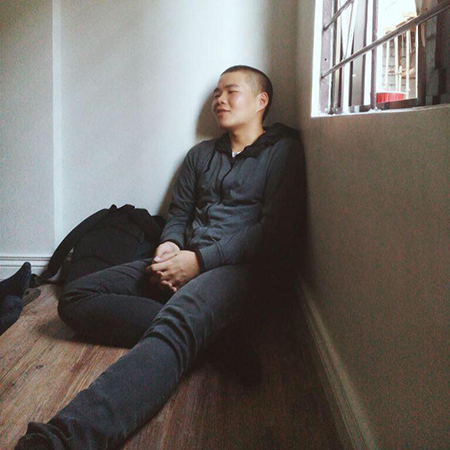 The 2011 graduate from a Management course in Ateneo de Manila University describes Light as a "silent comic" that follows an "adventurer trying to bring color to the world." The journey starts in a cave shrouded with complete darkness and he just has to find a way out of there. Pretty easy adventure, right? Not quite. For Cham, it took a number of pitches, gruelling work, and happenstance before he was able to bring color to the world himself.
ADVERTISEMENT - CONTINUE READING BELOW
So how did he start? In an e-mail interview with SPOT.ph, Cham talks about illustrating for video games (how cool is that?!), stumbling upon Magnetic Press, and self-publishing in the Philippines.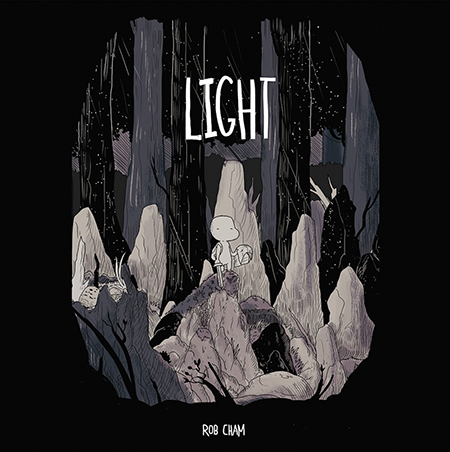 How did you get into art?
I started working in illustration when I was in college. Before that I only ever drew for myself. I got a few jobs here and there doing gig posters, portrait commissions, and editorial/illustration work in publications through friends, recommendations, and people seeing my work on my blog at the time.
ADVERTISEMENT - CONTINUE READING BELOW
Who do you look up to?
Tomer and Asaf Hanuka, Moebius, Jason, Manix Abrera, Boulet, Adrian Tomine, Jim Woodring, Apol Sta. Maria, Jaime Hernandez, Sachin Teng, Little Thunder.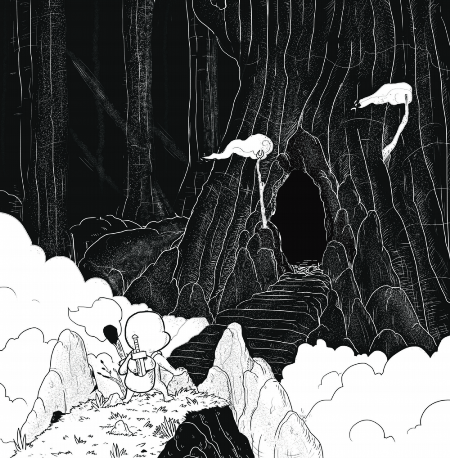 What inspired you to do Light?
It started out as an idea for a video game I wanted to do. I was commissioned by a client I was working for back then to do a 100 piece set for a card collection to be featured on Neonmob. It was a collectible trading card company, except you collect art and it's all digital. I had worked with them before on a previous set, and I pitched the idea that what if there was a card collection that also worked as a comic, where you pieced together the story as you collected cards. They said yes and I kind of designed Light with that idea in mind, that it had to also not have words so that whoever would collect the pieces wouldn't have to rely on dialogue to piece together the story, because that would be clumsy, and that they are kind of free to wonder and imagine what happens between what cards they have. Each page had to also work as a piece, an illustration where people can just also admire it.
ADVERTISEMENT - CONTINUE READING BELOW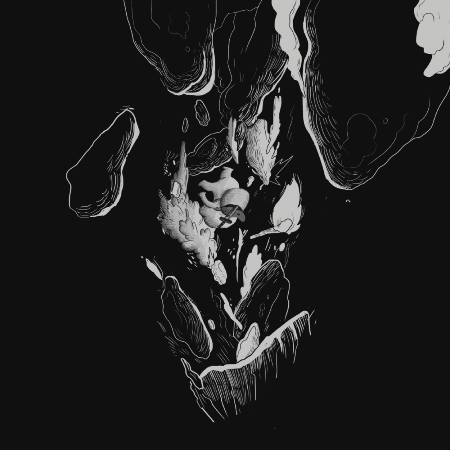 A lot of the influences of Light came from comics I've read, Moebius and Jeff Smith being really big influences art wise. The art style was something I was toying around with at the time, [it was] just kind of how I remember this one camping trip I had when I was a teenager in Subic with my high school. It was pitch black and the only light you ever saw was the stars, and whatever was off in the distance giving off a bit of light that bounced off the trees so you only ever see darkness and outlines. I wanted to imitate that.
ADVERTISEMENT - CONTINUE READING BELOW
How was Light picked up by an international publication?
Light was first published digitally by Neonmob. I asked permission to have it released in physical form here. Anino Comics, an imprint of Adarna House, is the first publisher. I had pitched it to them when they wanted to revive Anino Comics as an imprint again, I pitched two other stories with this attached as proof that I could finish a book. Carljoe Javier was the editor at the time, and Adam David, another friend of mine, suggested that maybe they should try publishing Light. It was the first new release of Anino Comics, it was released April 2015. It has sold out on its first print run and is now on its second.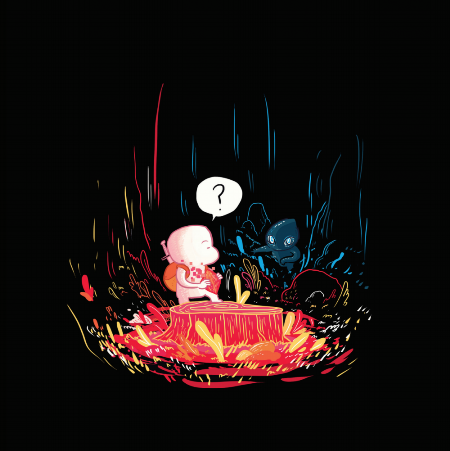 ADVERTISEMENT - CONTINUE READING BELOW
I kind of stumbled upon international publication. At the time Light was released here in the Philippines, I was promoting it heavily on my Facebook and social media accounts. I had added Ulises Fariñas around that time, I met him over Twitter where I was a fan of his work. He's this comic book creator who draws the most insane pieces, and is currently writing for several books. I was posting about Light and he asked what it was about. I sent him a copy, and we got to talking about working on something together. Adarna House was also shopping Light around to various publishers at the time. Ulises asked me if he could possibly publish Light. He had decided to start a publishing house with Magnetic Press called Buño. I said yes and it's now going to be Buño's first release. It's going to be published internationally, the release is on September 21 where it's going to make it into bookstores.
ADVERTISEMENT - CONTINUE READING BELOW
What's the state of graphic novels in the country?
In the Philippines, a lot of the comics scene is still Manila-centric. I'd say it's getting better in that there are people in the provinces who are creating comic book collectives and are doing this self-publishing, an example I could think of is how back in my hometown, Baguio, Saint Louis University's White & Blue, their student publication, has a comic anthology called Guhit where a lot of the student creators could contribute.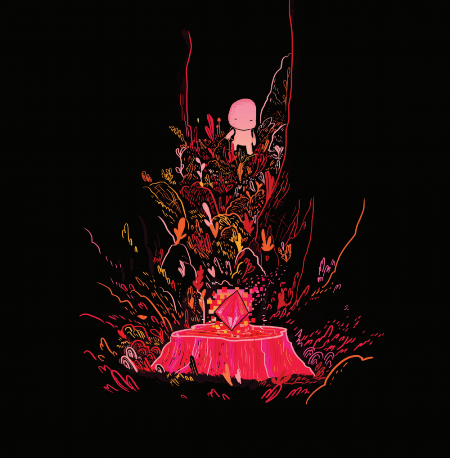 ADVERTISEMENT - CONTINUE READING BELOW
The comics you see published here are still only ever resigned to the Filipiniana sections of National Book Store and Fully Booked. There are publishers such as Visprint, Anino Comics, Black Ink, and Meganon that have their books in these places, but you could also find self-published creators in specific stores like Uno Morato, Satchmi, and Comic Odyssey. With bookstores you only ever see, I'd say, 10% of what comics are being produced. The 90% are self-published.
There are more publishers now than before that are willing to publish creators, but given that the publishing industry here is facing a lot of challenges getting a readership, creators are going to be working a day job while finishing their comics when they can. So that leads to a very erratic publishing schedule. For the creators who don't have a publisher, they could only ever release their comics through conventions, small zine expos, or consignment at establishments willing to carry their work. So a lot of the independently published work revolves around finishing a book around those dates. Sometimes people would stick with it and sometimes they fall off, so it's a revolving door of creators and that's exciting but also kind of heart-breaking where you have promising creators who might disappear completely.
ADVERTISEMENT - CONTINUE READING BELOW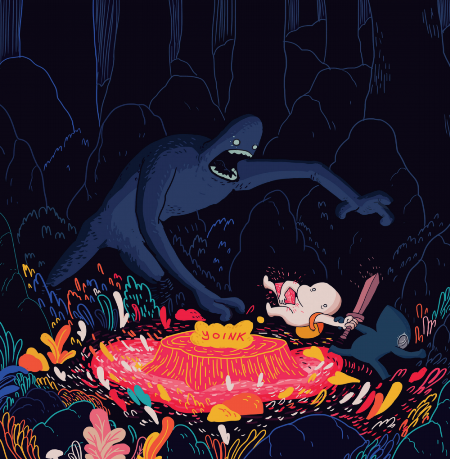 You can get published in two ways where you pitch a story to a publisher and see what happens, or you try and shop the work around at conventions, build a following, have a story partially done, and get a publisher interested. There's a new path where examples of Mervin Malonzo and Little Things PH have their comics distributed digitally on a web comic format, or for Little Things PH, Facebook. Mervin's Tabi Po was eventually physically distributed through Visprint where Volume 1 and 2 are available in bookstores now and Little Things has a book deal. The web comic model has made it possible that you don't need to get into a bookstore or a publisher to create a readership. An example is Libreng Komiks where he raised funds for printing a book through Facebook and e-mail, and ships the books to people who order it. There's Arnold Arre who works with his colleagues at Nautilus Comics and gets his work into bookstores.
ADVERTISEMENT - CONTINUE READING BELOW
So I'd say right now the comics scene is bigger than ever, but we still haven't figured out a way to have it that there is this sustainable way for creators to be able to work on comics on full time yet, and I'd say that the work being produced is amazing. There's so much work that doesn't get seen which is a shame, and you'd only ever get to see it if you make time to go to cons or small bookstores, and it's hard to just have that be the only way that people see your work. Digital is what I hope people embrace more of, whether it be Facebook, Tapastic, Tumblr, their own website, and the like.
What's next for Rob Cham?
I'm working on new comics. It's for a publisher who made me sign a non-disclosure agreement so I can't say what it's about yet, hopefully coming out soon. And I'm going back into making some work for myself, some small zines here and there for my sanity.
ADVERTISEMENT - CONTINUE READING BELOW
I want to work on a video game one day.
Load More Stories