On the Spot: Painter and cake artist Karla Magbanua on being a stay-at-home mom, her Kalinga roots, and the strength of Filipino women
Her exhibit in Hong Kong runs until October 31.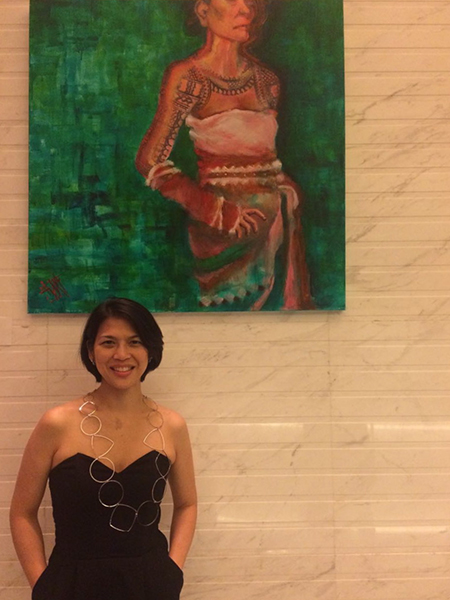 (SPOT.ph) After starting out as a cake designer, Filipina artist Karla Magbanua rediscovered her passion for the arts and painting in May of 2015. It was like relearning how to ride a bike. She is, after all, a Fine Arts graduate from the University of the Philippines. This immediately took off and her works are now on exhibit at Club Horizon of Le Méridien Cyberport, a four-star hotel in Hong Kong. The show runs until October 31.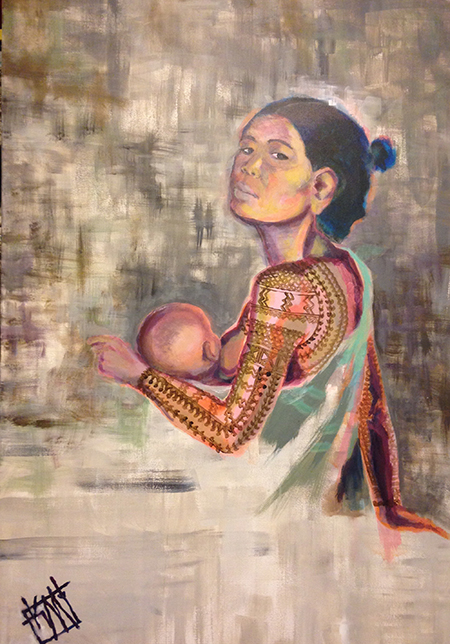 "Mother and Child"
In an e-mail interview with SPOT.ph, Magbanua shared how she wound up getting back into painting after slaving away in the corporate world, and her fascination towards tribal tattoos.
How did you get into the arts?
Born an artist, I always resorted to some form of art as a means of expression. I had been drawing since I was a toddler. So whether it was pen and ink sketches or doodle art, I was always drawn to more creative pursuits. 
ADVERTISEMENT - CONTINUE READING BELOW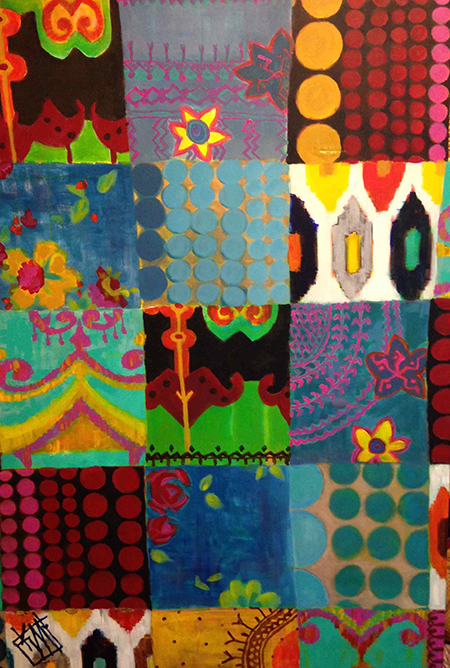 CONTINUE READING BELOW
Recommended Videos
"Passing on the Quilt"
Having earned a degree in Fine Arts from the University of the Philippines in '91 with a major in Visual Communication, I was afforded one class in figure drawing (using pencil or pen and ink) and one isolated project on sculpture in my freshman year. These two were among my favorite "subjects." The course, however, groomed us for work in the Advertising industry, a path I eventually decided to take. I wanted to pursue further studies abroad at the time; unfortunately, this was not an option available to me. Any short courses locally felt to be quite restrictive. As a student of the arts, it was a lot like putting me in a box.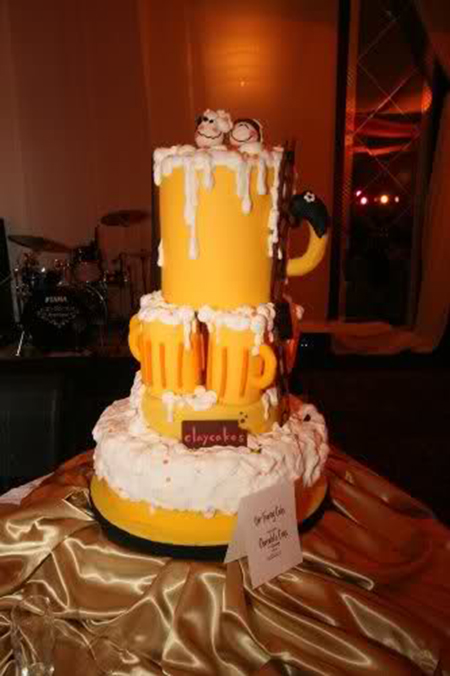 ADVERTISEMENT - CONTINUE READING BELOW
For fear of being the starving artist after college, I pursued more traditional roles of earning a living, spending a good number of years lost in the corporate scene. It wasn't until I found a medium in cake that my art in desserts was born. Yet, soon after, I moved to Hong Kong to be expatriated with a husband and two sons. 
Being a stay-at-home mom provided me a window to explore acrylic. Upon revisiting painting in May of 2015, my self-directed learning took off. Painting images from my daydreams as studies, I would churn out on the average one painting a week. The subjects of which were not common to most. Missing my cake art, for example, brought me to my first still life study: a three-tiered naked wedding cake.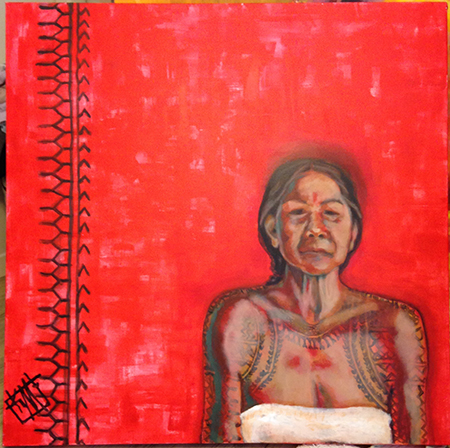 "Red"
For my third painting study, I dove straight into portraiture. And not just any figure drawing but I particularly chose tattooed women. Being a deviant mind myself, Kalinga or Outlaw art seemed very appealing.
ADVERTISEMENT - CONTINUE READING BELOW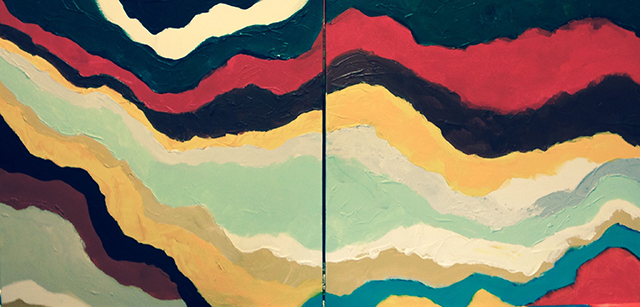 "In the Flow 1, 2"
Why did you choose to focus on Kalinga heritage?
For a number of reasons. Primarily, it was in an effort to find relevance in my roots. I looked north towards dad's Igorot heritage and developed a fascination for tribal tattoos and intricate rice patterns in their tattoo art. It's a shame that it's not until recently that this treasure received attention from people all over the world before it even did within the Philippines itself.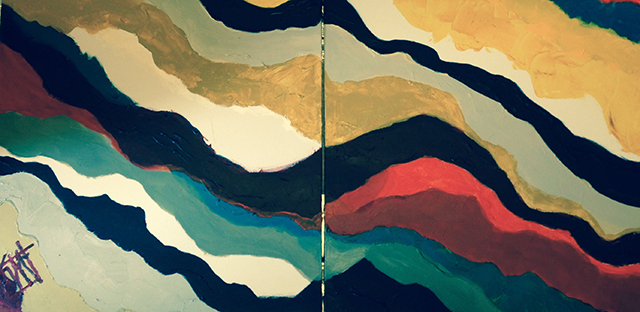 ADVERTISEMENT - CONTINUE READING BELOW
"In the Flow 3, 4"
I chose this subject because I felt there's something lacking in the international scene: iconic images of our very rich heritage, particularly images of strong Filipina women. It's something that I believe people need to see more of.
Images courtesy of Karla Magbanua and Reese Angela Ferrer
Share this story with your friends!
---
Help us make Spot.ph better!
Take the short survey
Load More Stories