Mother-of-pearl acts as the canvas for Gregory Halili's intricate paintings
His artwork "Karagatan" is on exhibit at the Singapore Art Museum.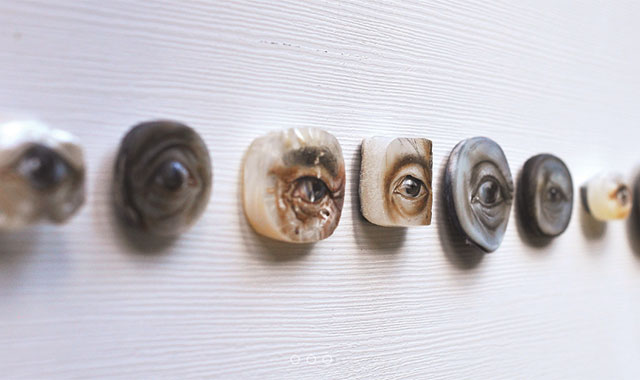 (SPOT.ph) The Philippines is made up of more than 7,000 islands of different shapes and sizes. Most of our communities rely on the ocean for food, communication and transportation, and even shelter. With this culture, it doesn't come as a surprise that even those who live in the city are often drawn to the water. As Moana puts it, "See the line where the sky meets the sea? It calls me..."
The same is true for Filipino artist Gregory Halili, now 41. Deeply influenced by the way of life in this tropical archipelago, he paints with oil on seashells and even mother-of-pearl. He received his Bachelor of Fine Arts from the University of the Arts in Philadelphia and spent 25 years in the U.S. before returning to the Philippines.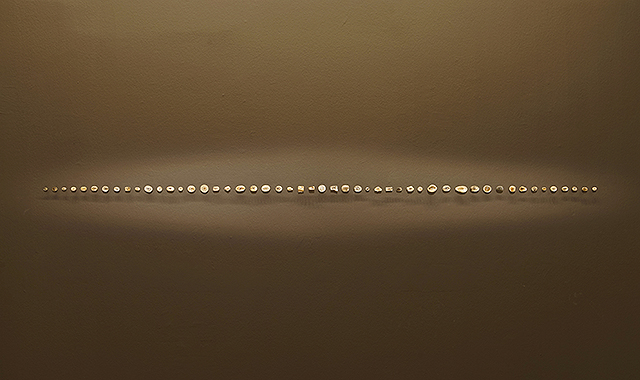 ADVERTISEMENT - CONTINUE READING BELOW
"Karagatan" (Singapore Art Museum, 2016)
His newest artwork, "Karagatan" (The Breadth of Oceans), is now on exhibit at the Singapore Art Museum for Singapore Biennale 2016. As in most of his creations, he used pearls and hand-cut mother-of-pearl shells as canvasses on which he painted the eyes of people he has met in our coastal towns. It is the result of his field trips to five different locations across the Philippines to study subjects for his eye portraits. When viewed from afar and presented in a dimly lit room, the 50-set installation looks like boats lined up in the vast sea.
CONTINUE READING BELOW
Recommended Videos
We asked Halili about his inspiration and he gladly shared his secrets.
What's the general theme of your work?
My art generally deals with the notion of nostalgia, memory, the cycle of life and death, and our connection with nature.
What's your primary medium?
I'm trained as a painter, but for the past few years, I've been interested in using and recycling natural materials, such as mother-of-pearl, found corals, shells, and driftwood as the base for my work. I've lived in the U.S. for than 25 years, and after coming back and living in my homeland, I was naturally interested to explore local and found materials that are closer to my home and heart.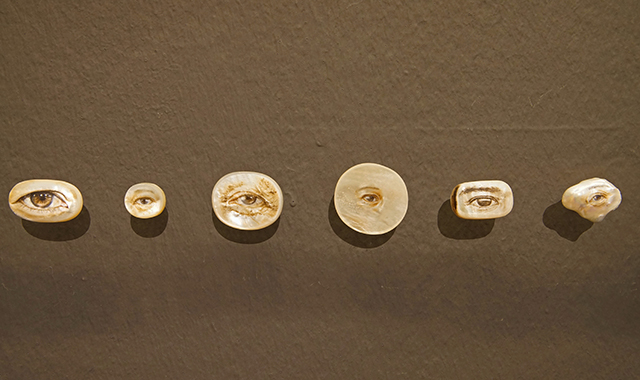 ADVERTISEMENT - CONTINUE READING BELOW
Where do you get your inspiration and ideas? 
My art is just a continuation of my older works. Certain ideas branch out just by working on it. And if I think the idea has a potential, then I make a quick sketch or unfinished work. Some ideas will have to mature, but others I have create a finished work at once and see the real potential.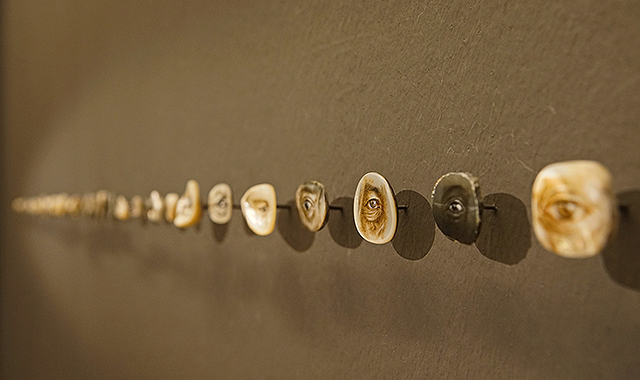 Describe a regular day when you're working on a project.
I'm a slow, but steady worker. I usually have a cup of coffee beside me when I work. I don't have an assistant (because of the intimate scale of my art) so everything from sourcing (going out of town), cleaning, preparing, cutting, and creating the works is based on all my decisions. I used to be a night-owl, working from night until dawn, but recently my body has adjusted. I now usually see the sunrise from my window.
ADVERTISEMENT - CONTINUE READING BELOW
Singapore Biennale 2016: Atlas of Mirrors runs until February 26, 2017 in various locations including the Singapore Art Museum, SAM at 8Q, Asian Civilizations Museum, de Suantio Gallery at Singapore Management University, National Museum of Singapore, Stamford Green, and Peranakan Museum. For more information, visit Singapore Biennale's official website.
---
Help us make Spot.ph better!
Take the short survey
Load More Stories