10 Filipino Street Photographers You Should Follow on Instagram
No studio? No problem!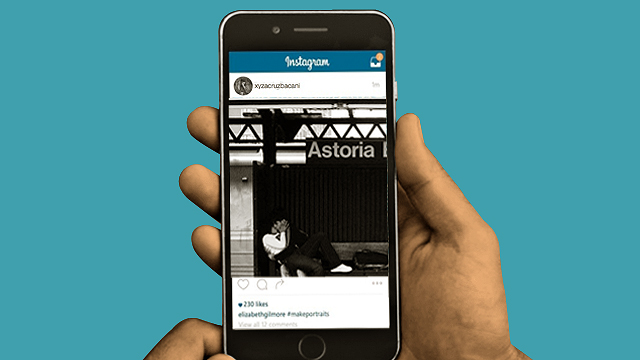 (SPOT.ph) With the advent of smartphones and point-and-shoot cameras, it's become easier than ever to take photos out in the open. By definition, street photography is capturing candid moments that evoke beauty, emotion, or art. In theory, this means anyone can be a street photographer. There are some people, however, who possess a special talent for creating beautiful, Instagram-worthy shots. Here are 10 Filipino street photographers who are worth your attention.
Jilson Tiu | @jilson.tiu
The Philippines has always been the perfect playground for aspiring street photographers with its contrasting mix of urban structures and natural wonders. Few can capture this juxtaposition better than Jilson Tiu, whose Instagram feed features both the stark imagery of city life and alluring shots of local flora and fauna. There's a balance to his work that deserves recognition.
Renz Navarro | @_renzonavarro
Scroll down Renz Navarro's Instagram profile and you'll see a myriad of creative shots showing people in candid moments or stylish outdoor shoots. Renzo's work has a visceral quality, which serves as a lesson for all aspiring street photographers—good location may make a photo appealing, but it's the human subject that brings that image to life.
ADVERTISEMENT - CONTINUE READING BELOW
Larry Monserate Piojo | @larrymonseratepiojo
Review Larry Monserate Piojo's Instagram bio and you'll see the words "Freelance Photographer Human. Street. Life." These words also conveniently sum up the type of photos you'll find on his feed. Rather than perfectly composed moments, Larry's shots are more snippets of the chaos and beauty of everyday life.
Vinny Lamorena | @vinzlamorena
A lifestyle writer by profession, Vinny's photos are a pop of color and freshness in a world of Instagram feeds that tend to skew towards gritty, black and white imagery. Her sunny photos showcasing the lighter, more fun side of the city are sure to boost your day.
CONTINUE READING BELOW
Recommended Videos
Keith Dador | @keithdador
Often, a person's IG account is only as interesting as the person itself. Fortunately, Keith Dador is a man of varied passions. A professional photographer during the day then a cyclist by night, Keith's account features a mix of projects (including street photography) and off-trail adventures. Each photo is an insight of what it would be like to take photos full time.
ADVERTISEMENT - CONTINUE READING BELOW
Cheng Ortaleza | @otileunam
Although definitely not a requirement, having great shoes does make taking attention-grabbing street photos a lot more fun. And nobody seems to have a more stylish collection of kicks than Cheng Ortaleza. His feed is a mix of breathtaking urban landscapes and sneaker porn, showing that style and the street are a match made in heaven.
Ryle Justin Uy | @rylejustinuy
Towering skyscrapers. Neon streets. Champagne-colored skies. If his Instagram is any indication, Ryle Justin Uy spends a lot of time on rooftops. His glorious macro shots of different skylines and cities are nothing short of breathtaking. An industrial designer by profession, Justin is an example of a street photographer who doesn't necessarily need to stay on the ground to get his work done.
Je Villaroman | @jevillaroman
Based in New York City, Je Villaroman's photos of models and celebrities are glossy at first sight, but upon further inspection show grit that epitomizes modern street photography. In many ways, the back alleys and subways that surround the personalities he photographs are just as important as the subjects themselves.
ADVERTISEMENT - CONTINUE READING BELOW
Chris Linag | @manong_chris
A community worker and executive director of Juan Portrait Manila, Chris Linag prefers to take photos outside the overcrowded cities of Metro Manila. His photos of provincial towns, soothing landscapes, and smiling children are definitely a breath of fresh air on Instagram.
Xyza Cruz Bacani | @xyzacruzbacani
A visual artist currently based Hong Kong, Xyza Cruz Bacani has the unique ability to capture poignant moments from seemingly mundane situations. It could be a photo of a stern-looking executive speeding to work or two young high school students finding shelter in the rain. Her work is proof that every person or place is worth more than a lingering glance.
Share this story with your friends!
---
Help us make Spot.ph better!
Take the short survey
Load More Stories