10 Artists to Watch at Art Fair Philippines 2018
One of Manila's biggest art events starts on March 1.
(SPOT.ph) Now on its sixth year, Art Fair Philippines continues to level up its game by opening more levels of The Link, inviting more participating galleries, and adding another component to the four-day affair. The usual Art Fair Philippines Special Exhibit is now being called ArtFairPH/Projects and ArtFairPH/Photos, and the artworks of these featured artists will be defining this edition of Manila's biggest art festival.
We round up the personalities that you should watch for during your visit.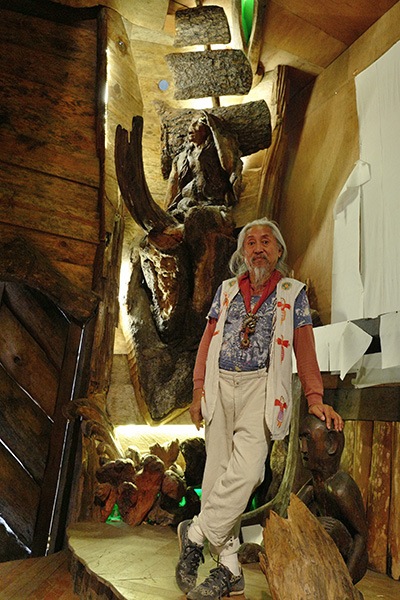 Kidlat Tahimik
For this year's Art Fair, renowned filmmaker Kidlat Tahimik brings his sculpture "Battle of the Two Goddesses of the Wind" from the Cordilleras to The Link. The wood carving depicts three characters: Inhabian, the Ifugao goddess of the wind; Marilyn Monroe, regarded as the Goddess of Hollywood; and a local filmmaker—probably Kidlat himself—holding a bamboo camera. The juxtaposition of these images resonates with his films' usual themes: Western myths versus local narratives, national identity and colonial mentality, and the possibility of reclamation and self-invention.
ADVERTISEMENT - CONTINUE READING BELOW
CONTINUE READING BELOW
Recommended Videos
Neal Oshima
Art Fair Philippines 2018 highlights photography as a large part of Philippine contemporary art. Debuting for this component of the festival is Neal Oshima, an American photographer based in the Philippines who has spent more than four decades capturing on film the traditions of indigenous tribes in the country. His show Kin explores the cultural practices of Austronesians, an ethnolinguistic group that includes the tribes of Bukindon, Cotabato, and Batanes.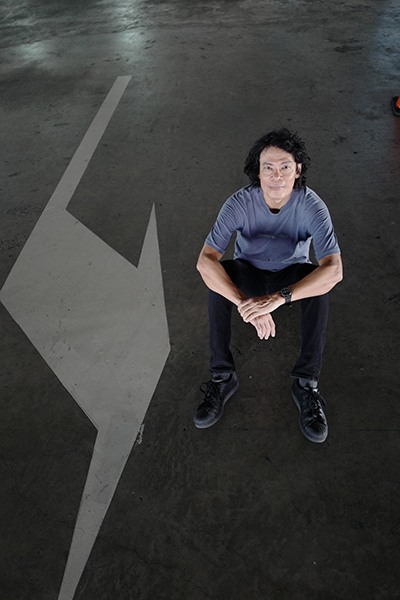 ADVERTISEMENT - CONTINUE READING BELOW
Nilo Ilarde
Nilo Ilardo is known for making art with anything—except traditional painting. As a conceptual artist, he has previously used old brushes, acrylic paint tube, caps, scrap wood, and even literal holes in the wall for his works. For Art Fair Philippines, he takes a cue from a statement by Douglas Huebler in 1968: "The world is full of objects, more or less interesting; I do not wish to add any more," and responds with "The art fair is full of objects, more or less interesting; I wish to add 23,623 more." He is using thousands of die-cast cars to drive a point about our compulsion to "create, commodify, and collect" various objects.
Eduardo Masferré
Eduardo Masferré (1909-1995) was half-Spanish and half-Kankanaey, and devoted most of his life to recording and honoring the culture of the people in the mountains of Northern Luzon, including their sacred inking technique, rituals, and traditional homes. His black-and-white photographs are hung on the walls of Masferré Country Inn and Restaurant, a charming bed and breakfast in Sagada. For four days in March, these images will be on exhibit at The Link.
ADVERTISEMENT - CONTINUE READING BELOW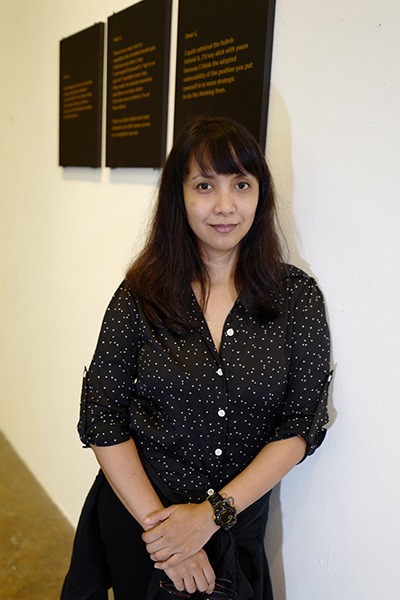 Lyra Garcellano
Lyra Garcellano combines language and visual arts in her creations with themes of identity, nationalism, and the Philippine art landscape. In her upcoming installation, she uses words as a powerful medium in navigating the art world.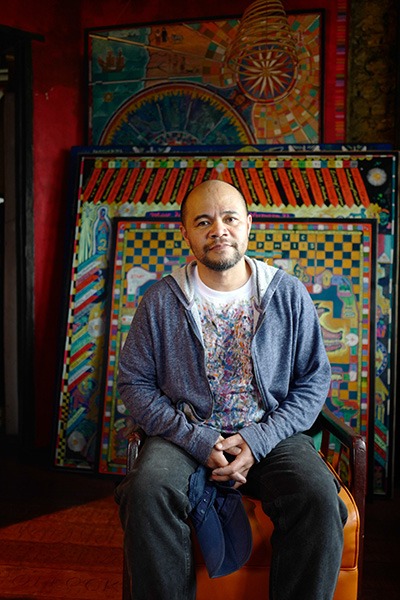 Leonard Aguinaldo
Another artist from the Cordilleras, Leonard Aguinaldo champions ethnographic art through rubbercut printing and depicts highland traditions. For the Art Fair, he uses his signature medium to explore how seemingly opposite elements actually intertwine: vice and magic, science and superstition, faith and chance. His imagery includes numbers in the game of jueteng, campaign slogans of politicians, and the depiction of god in Leonardo da Vinci's painting.
ADVERTISEMENT - CONTINUE READING BELOW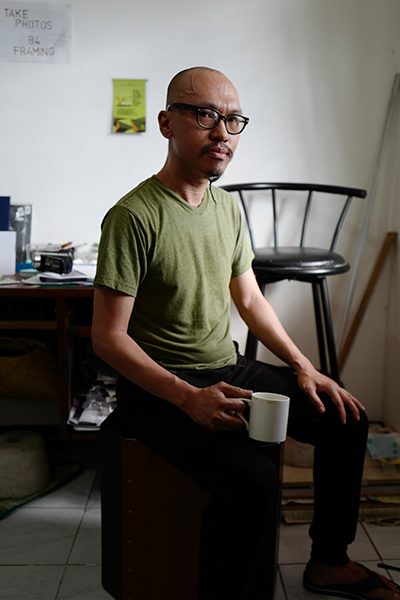 Alvin Zafra
For artist Alvin Zafra, the message is also in the medium. A recipient of CCP's Thirteen Artist Award, he is known for using stones, animal's bones, human skull, and sandpaper in his art. But for Art Fair Philippines, he presents a two-hour long video titled "Revolver," which shows an artist destroying a gun with a steel grinder. Through this installation, he plays on themes of violence and power struggle.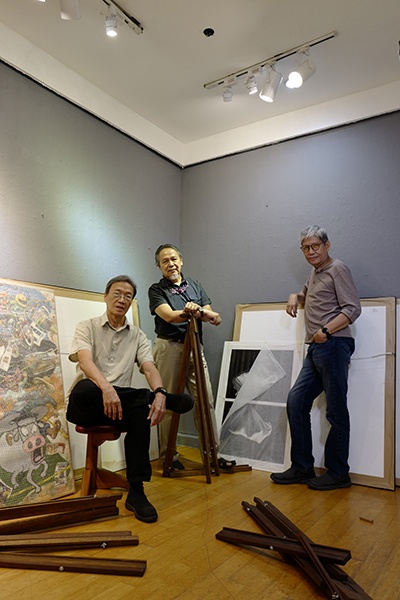 ADVERTISEMENT - CONTINUE READING BELOW
Antipas Delotavo, Renato Habulan, and Pablo Baen Santos
Taking after last year's trio of Elmer Borlongan, Emmanuel Garibay, and Mark Justiniani, Art Fair Philippines once again reunites three artists who were once prominent members of the social realist collective called the Kaisahan. Antipas Delotavo, Renato Habulan, and Pablo Baen Santos were highly critical of the Marcos regime, and their reunion couldn't come at a better time especially now that the country's democracy is under threat. They present a multimedia installation consisting of a coffin alluding to the death of social justice, surfaces painted with Duterte's cusswords and the shouts of the masses, and a sculpture depicting the aftermath of a war.
Art Fair Philippines 2018 is from March 1 to 4 at The Link, Parkway Drive, Ayala Center, Makati City. Tickets, priced at P350, are available through Art Fair Philippines' website.
Share this story with your friends!
---
Help us make Spot.ph better!
Take the short survey
Load More Stories