Filipina Paper Engineer Makes It Big in the U.S. With Pop-Up Books
She received an Honorable Mention for the 2018 Emerging Paper Engineer Prize for her pop-up creations.
(SPOT.ph) Kids (and even kids-at-heart) often enjoy the glossy and uneven pages of pop-up books because of the flaps, pull tabs, and 3D features. Sometimes, there's even music that goes with these pop-up books, making the whole scenario come to life. But creating a pop-up book is not as it easy as it looks.
For 22-year-old Amy Nayve, a fresh grad from the Industrial Design program at the College of Saint Benilde in Manila, making pop-up books is "a sophisticated craft because it combines art and science." With all the physics and math that go into each piece, it's no surprise then that people who dabble into paper pop-ups are called paper engineers. To recognize talents and skills that go into paper engineering, the Movable Book Society—an U.S.-based organization composed of artists, sellers, collectors, and other pop-up and movable-books enthusiasts—awards game-changers in the industry. Nayve just got her big break in early August after she received an Honorable Mention for the 2018 Emerging Paper Engineer Prize.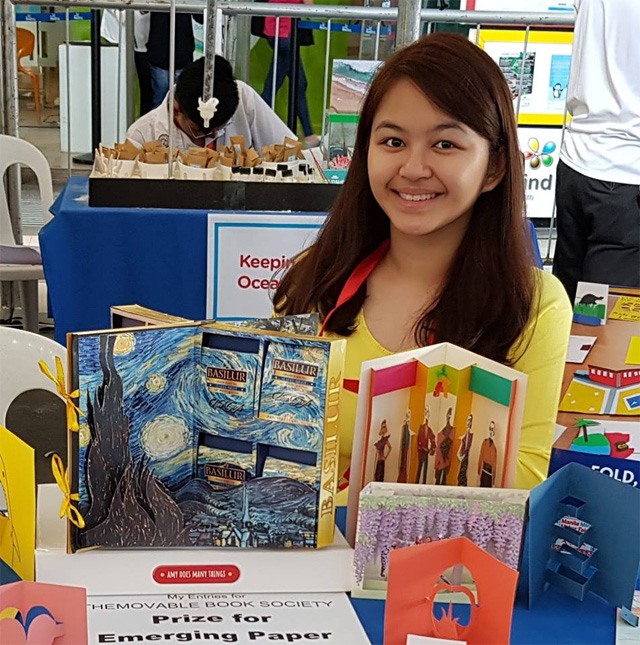 ADVERTISEMENT - CONTINUE READING BELOW
Winning the award "was coincidence," according to the artist. She just chanced upon a post by the organization on her Facebook feed and found out about a competition that's open to undergraduate students and fresh grads. "It was perfect timing," she tells SPOT.ph in an interview. She submitted two works—and out of the two, it was Popfolio, her collection of works from college, that bagged her the recognition.
Between folding and cutting paper, she talks about how she got into the amazing world of pop-up books and what's next for her business Pumapapel Crafts.
Can you tell us more about Popfolio?
Popfolio was designed for my portfolio-making class. It took me the whole term (three months) to complete it from conception to assembly. At first my professor was hesitant about the unconventional method, as I could only show her white mock-ups of the pages for the first two months. But thankfully she continued to support me and I was able to pull it off. I have my friends Sean and Kate to thank for helping me cut and assemble all the pieces by hand.
CONTINUE READING BELOW
Recommended Videos
Popfolio features the best of my college works. Each mechanism reflects how the objects work in real life, and some are even actual-sized. I thought it would be best to show my designs in a form that potential clients can see in 3D and interact with, as if the real thing was in their hands. Where photos fail to showcase how something works, paper engineering offers the reader the unique experience of trying it out themselves.
ADVERTISEMENT - CONTINUE READING BELOW
How did you get into paper engineering and pop-up books?
Pop-up books are my childhood. Before cell phones and tablets became available to children, pop-up books were the closest thing we had to augmented reality! I was lucky to be showered with pop-up books and art materials by my grandparents on both sides of the family. My mom, who is my number one supporter, encouraged me to be creative and make stuff with my hands. Thus from an early age, I've put most of my energy into creative pursuits.
I got into paper engineering by the time I was nine. My mom and I had made pop-up cards before (when we would craft together), but my first real book was one we made for a school project in Grade 4. It was a carousel pop-up dollhouse that opened up 360 degrees. Back then I wasn't thinking of paper engineering, I just didn't want to carry a heavy wooden dollhouse to school.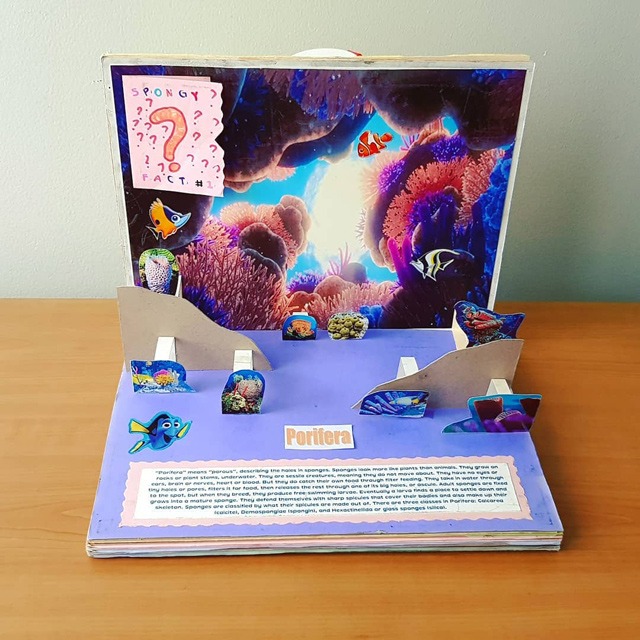 ADVERTISEMENT - CONTINUE READING BELOW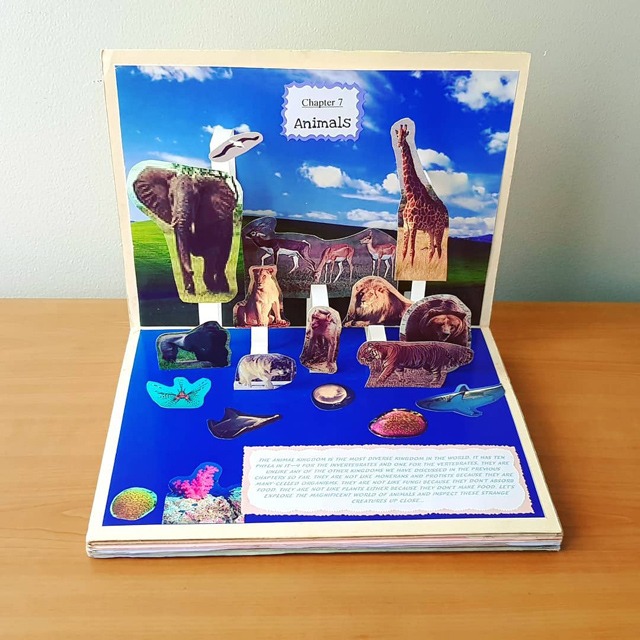 It wasn't until high school that I really started to get into it. Then, it was intentional whenever I made one. I made a book about Ibong Adarna for Filipino class, two books about taxonomy for science class, a giant pop-up St. Petersburg, Russia that we used as a backdrop for a skit, and a pop-up scrapbook that won in the Expressions bookstore scrapbooking contest.
I continued to insert my craft wherever possible through college. I took up Industrial Design [at the College of Saint Benilde in Manila]. Fortunately, my course encourages this type of thinking. I made a pop-up display packaging for tea, and of course my Popfolio.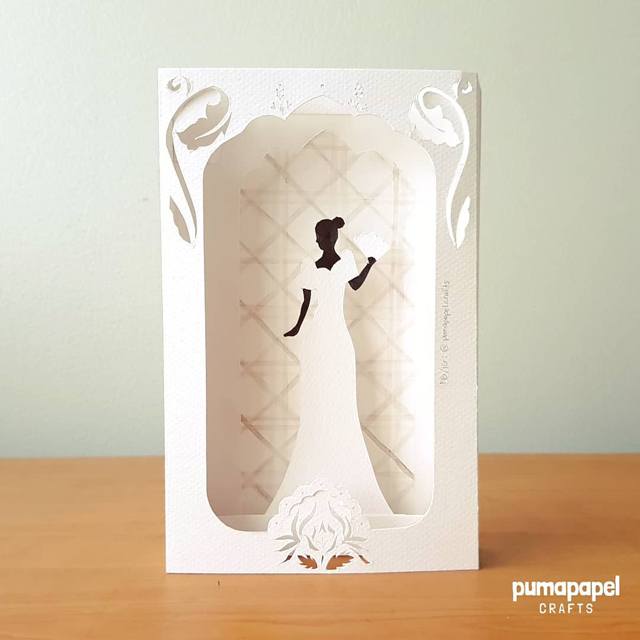 ADVERTISEMENT - CONTINUE READING BELOW
What do you love most about the craft?
Pop-ups are just so incredible and amusing. They're designed to surprise and amaze readers, something I can identify with. It's art that you're supposed to touch!
It's actually quite a sophisticated craft because it combines art and science. There's quite a bit of physics governing each mechanism. Pop-ups are unique in that they exist in 2D and 3D simultaneously. I like appreciating them, reverse-engineering them, and designing my own. It's such a harmonious combination of left and right brain stimulation that it just tickles my mind. Pop-ups make the wheels in my head turn and I love that.
Though I am interested in other art forms as well, such as music, voice acting, theater, writing, and other creative pursuits, with paper engineering I get to work with my hands. I feel very at home and in my element when I work with my hands.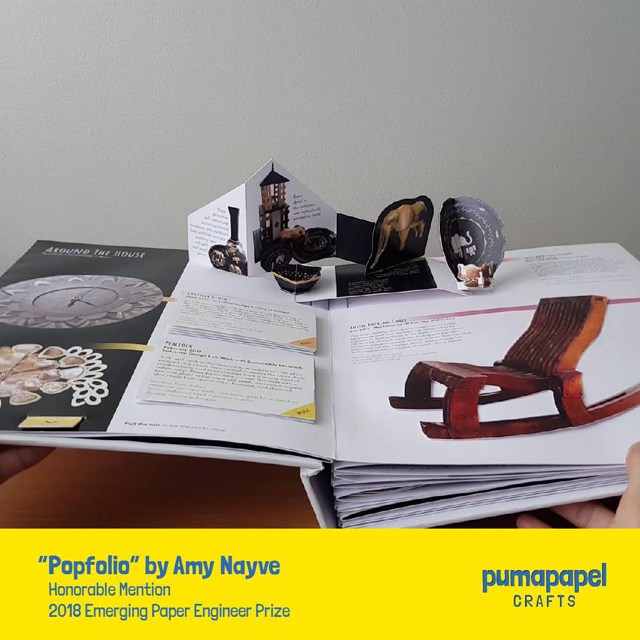 ADVERTISEMENT - CONTINUE READING BELOW
What's next for Pumapapel Crafts?
With any luck, I would get a U.S. Visa and enough funds to fly to the Movable Book Society conference in September, where I will get public recognition for Popfolio and attend invaluable lectures by paper engineering masters.
I'm putting my full attention on Pumapapel Crafts—the business. Currently, I offer paper engineering workshops to crafters of all ages. I'm also creating custom pop-up designs and other paper art commissions. Paper engineering is pretty new in the country, and I guess you can say pumapapel ako in that field!
It's one of my dreams to create pop-up versions of classic Filipino stories like the ones by Rizal or Balagtas. Imagine reading a vibrant pop-up version of Ibong Adarna, Noli me Tangere, or Philippine mythology! I'm hoping to find a publisher I could work with on this.
For more information about Pumapapel Crafts, visit @pumapapelcrafts on Instagram and Pumapapel Crafts on Facebook.
Share this story with your friends!
---
Help us make Spot.ph better!
Take the short survey
Load More Stories