(SPOT.ph) As soon as the 58th Venice Art Biennale 2019 opened to the press and VIPs on May 8 in Italy, favorable reviews about the Philippine Pavilion immediately circulated online. It couldn't be more apt that the exhibition is on display at the Venetian Arsenal, which is a complex once used as a shipyard and armory of naval forces. The industrial design matches Mark Justiniani's Island Weather, a site-specific large-scale structure made from light, glass, and mirrors. The international exhibit runs until November 24.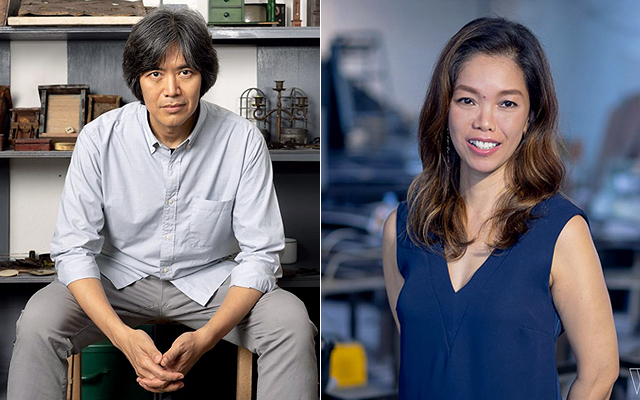 ADVERTISEMENT - CONTINUE READING BELOW
Curated by Tessa Maria Guazon, Island Weather responds to how identities and contemporary life can be understood by how we relate to the geophysical characteristics of the island we call home. It was first submitted to the National Commission for Culture and the Arts and contended with 11 other curatorial proposals as part of the cultural agency's open call for the Venice Biennale. The collaboration between Justiniani and Guazon comes third in the lineup of artists and curators that represented our country to the world's most celebrated art event in 2015—a big comeback after a 51-year hiatus.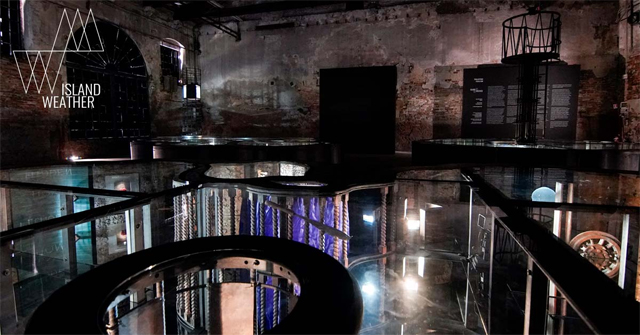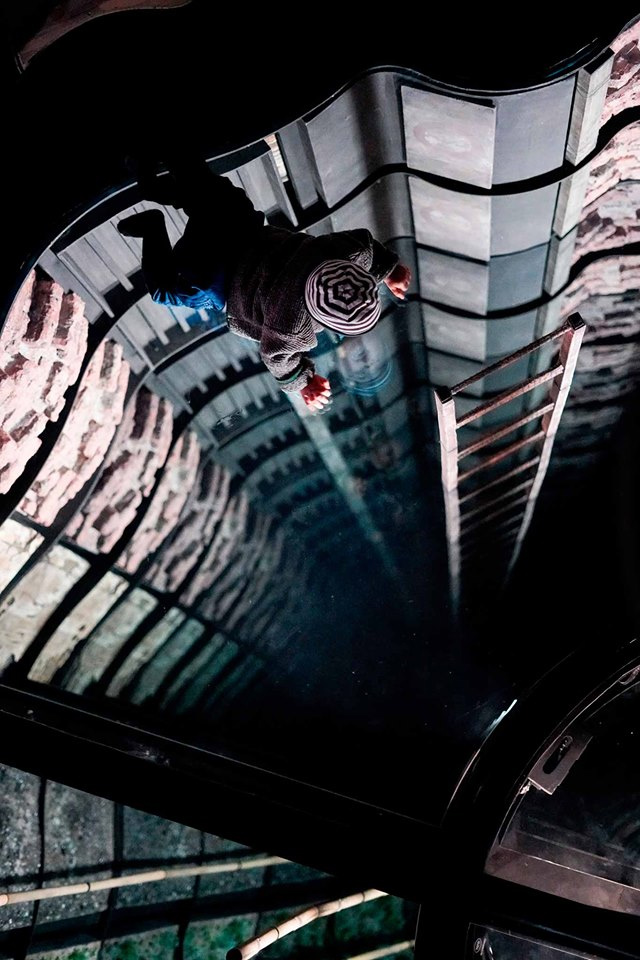 Justiniani, who was born in Bacolod, has been exploring how we perceive reality since his years as a painter, and as part of artist-activist groups like Artista ng Bayan (a.k.a. ABAY) and the Antipolo-based Salingpusa Art Group. He would often collaborate with Elmer Borlongan, Manny Garibay, Jose Santos III, and other like-minded artists in creating pieces meant to reflect the country's political landscape. While many of his contemporaries continued working solely with paintings, Justiniani extended his practice to installations and sculptures and favored the use of mirrors in his three-dimensional works.
ADVERTISEMENT - CONTINUE READING BELOW

After returning from the United States in 2006, he developed installations that dealt with the configurations of space and how we are often deceived by what we see. The first of this series was exhibited in his show Phantom Limb at Finale Art File in 2011. It featured diorama-like works encased in glass.
ADVERTISEMENT - CONTINUE READING BELOW
In 2014, The Drawing Room exhibited his works at Art Stage Singapore, his signature infinity installations becoming more defined and ambitious. This collection of "elaborate visual tableaux" was titled Recurrence.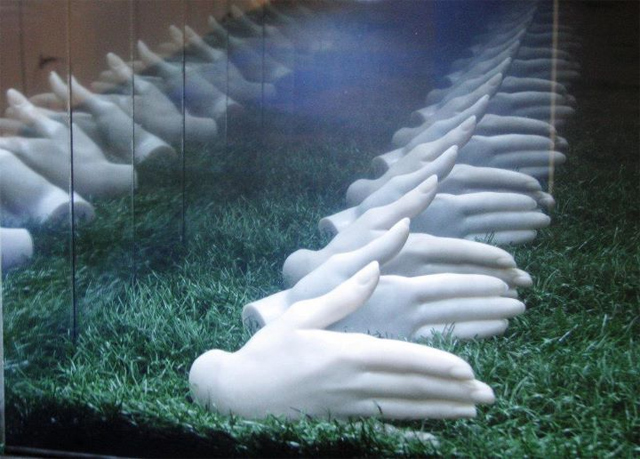 ADVERTISEMENT - CONTINUE READING BELOW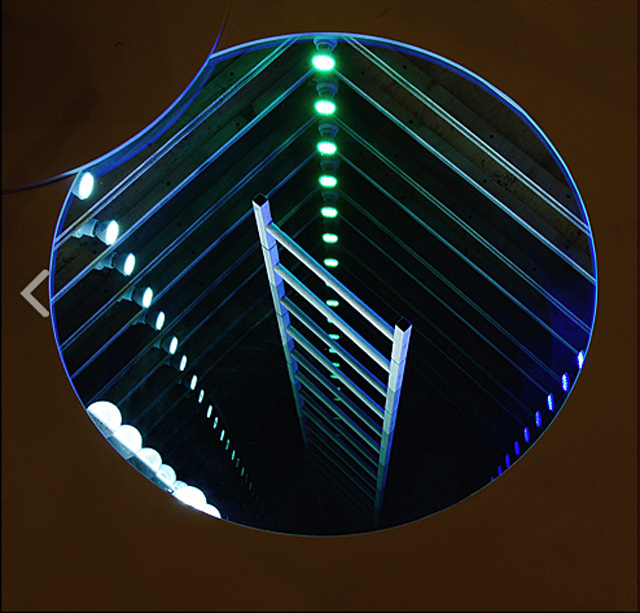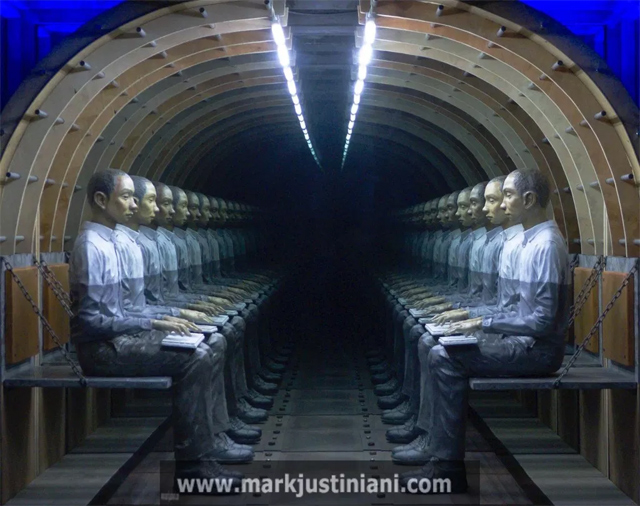 ADVERTISEMENT - CONTINUE READING BELOW
However, it is through works like "The Settlement" that Justiniani went above and beyond what is often seen. The cube-like piece appears as a dilapidated shack on the outside, but has interiors made from LED lights, mirrors, and found objects. Inside, visitors were shocked to see a room where space seemed endless. This barong-barong is a poignant reminder of our country's dark past, particularly of the Martial Law era under the Marcos regime.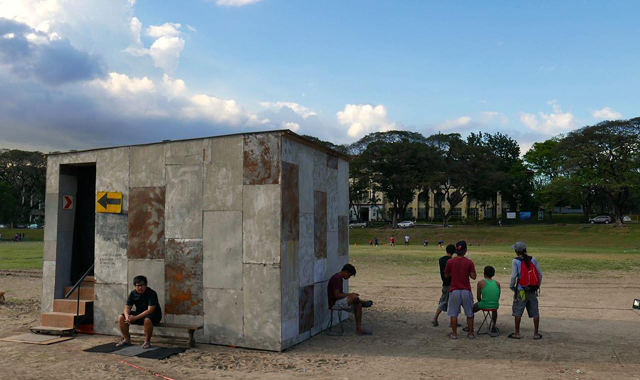 ADVERTISEMENT - CONTINUE READING BELOW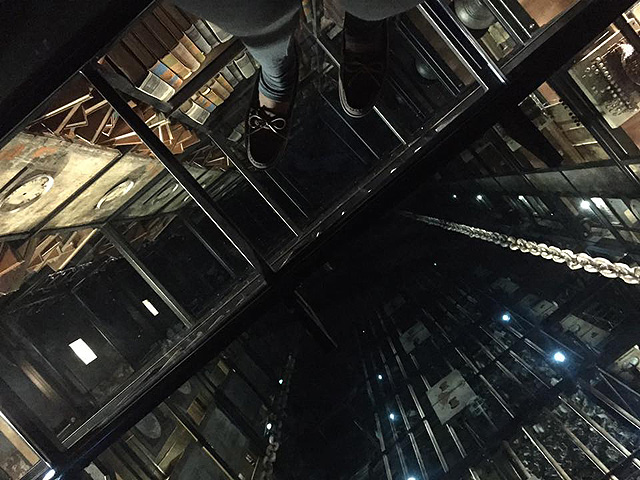 Guazon, on the other hand, initially trained to become an interior designer before studying art history for her master's degree at the University of the Philippines – Diliman. She works as an assistant professor at the state university, and balances the job with her curatorial practice and research, both with a focus on public art, urbanization, and how places play an important role in making art. Her interest in site-specific installations, performance art, and other non-traditional forms can be seen in some of the exhibitions she worked on in the past.
ADVERTISEMENT - CONTINUE READING BELOW
In 2017, she curated Plying the Seas, Divining the Skies as part of the Tropical Cyclone show at the Kuandu Museum of Fine Arts in Taipei. The group exhibit featured Southeast Asian artists and highlighted the struggles of art production in Taiwan, which endures typhoons on a yearly basis much like the Philippines. The works that she selected explored the reinvention of the past by portraying recuperation, rehabilitation, and creation of new territories.
Lawas, another group exhibit that Guazon curated, was well received during its four-month run at several outdoor locations within the University of the Philippines - Diliman in 2018. Featuring works by Agnes Arellano, Lee Paje, and Justiniani, the project examined different representations of the body and its relation to a shift in perception.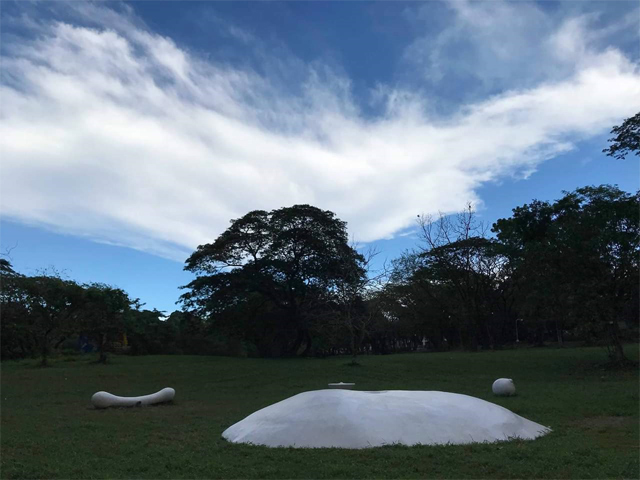 ADVERTISEMENT - CONTINUE READING BELOW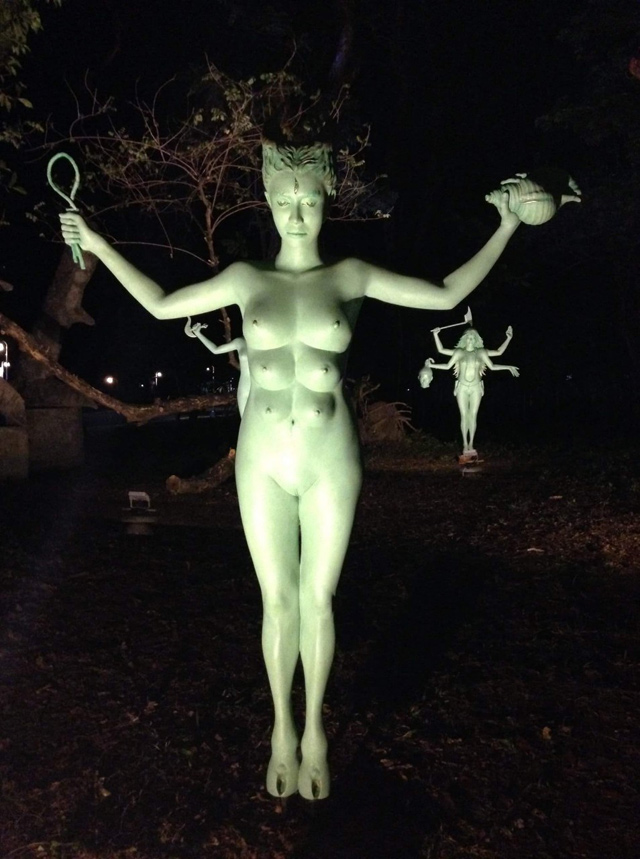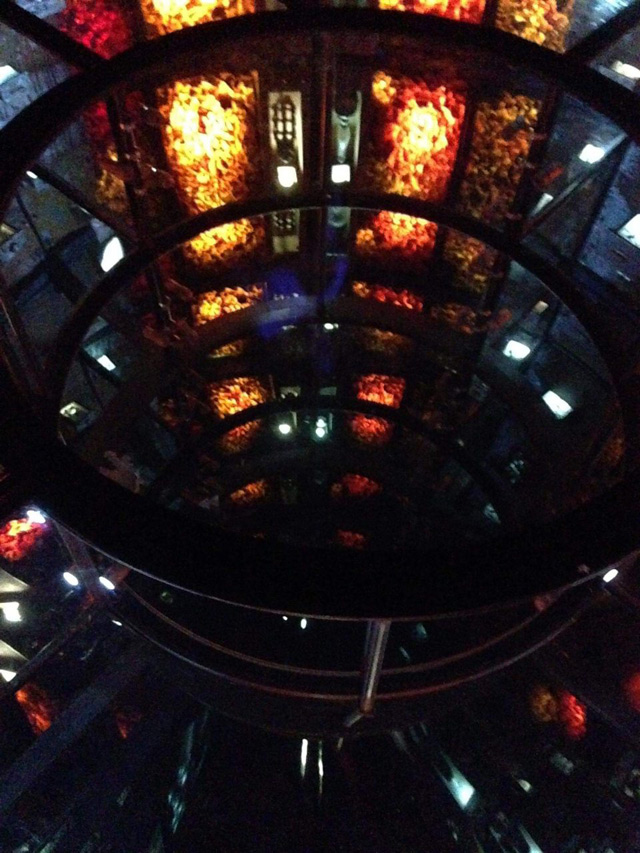 ADVERTISEMENT - CONTINUE READING BELOW
Although Guazon and Justiniani worked together several times in the past, the international recognition they brought to the Philippine Pavilion is an unparalleled achievement at a time when the country's political climate might benefit from the vigilant eyes of the international community.
Curator Ralph Rugoff, artistic director for the 2019 Venice Biennale, chose a fitting title for this year's edition: May You Live in Interesting Times. As a response, Island Weather tells us to excavate beyond the things that we see and to discern the truth from the manipulated realities presented to us.
The Philippines' participation in Venice Biennale is supported by the National Commission for Culture and the Arts, the Department of Foreign Affairs, and the Office of Senator Loren Legarda. The vernissage was held on May 8. It is open to the public from May 11 to November 24 at Giardini della Biennale, Calle Giazzo, Venice, Italy.
ADVERTISEMENT - CONTINUE READING BELOW
For more information, visit Philippine Arts in Venice Biennale's website.
Share this story with your friends!
---
Help us make Spot.ph better!
Take the short survey
More Videos You Can Watch
Load More Stories