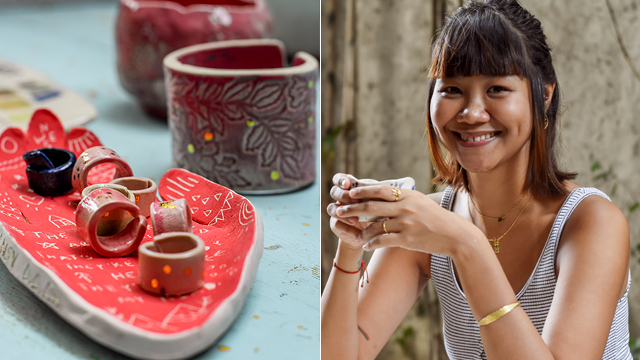 (SPOT.ph) "I'm a potter, a paper cut artist, and I also design jewelry," crafter Mansy Abesamis says securely when asked who she is and what she does—and yup, her work life now is pretty much set in that specific order. In a dog-eat-dog world like Metro Manila, Abesamis is doing what others are almost afraid of doing: She has chosen to go slow.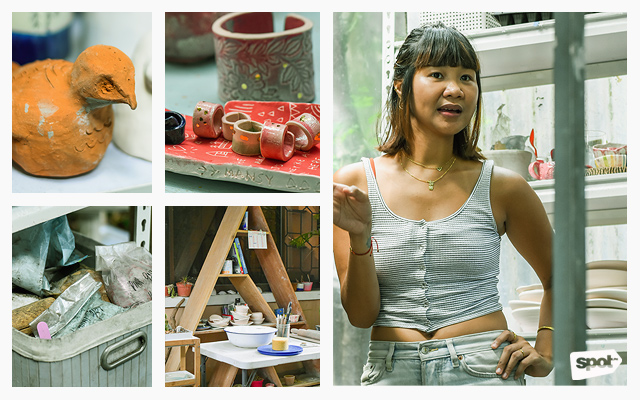 ADVERTISEMENT - CONTINUE READING BELOW
Abesamis can usually be found in Teachers Village, Quezon City, where she has a quiet studio in the yard of a small apartment complex. It might be a little hard to imagine working outdoors in the city, but with bamboo lining the driveway and a small garden where she houses her pottery-making necessities (including a kiln she and her friends made), the scene could get practically anybody to forget even EDSA traffic. When she's not in the Metro, she can usually be found high up in the Sagada mountains, learning pottery from the masters or on the shores of Siargao Island.
It might sound too good to be true, and the naysayers (a.k.a. your parents) would be quick to point out how unsustainable a lifestyle so far from the daily eight-to-six grind would be, but Abesamis has done more than prove them wrong. She has been part of the local crafts scene since 2011, and is behind brands like Hey Kessy crafts and Dandy Ona jewelry. SPOT.ph dropped by her studio and found out what gives her the ability to move slow and steady in the rabbit race known as Metro Manila, and here's what we found.
A Day in the Life
Morning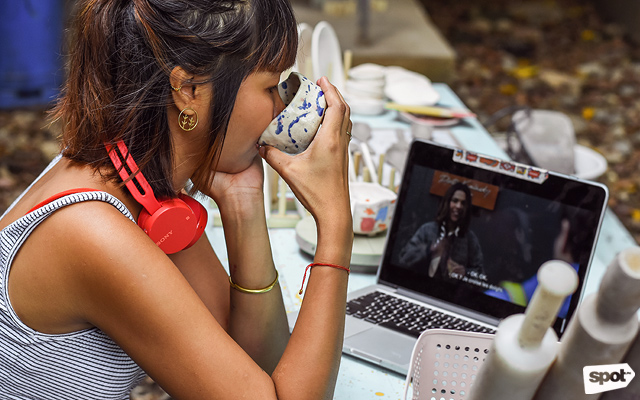 ADVERTISEMENT - CONTINUE READING BELOW
Recommended Videos
Abesamis' day starts pretty early at around 5:30 or 6 a.m., but unlike most of the Metro's citizens who always have somewhere to go, she gets to breathe easy. "In the morning, I start my day with French; anything like a short movie clip, a music video, or even a prayer," she says. The crafter has had a lifelong love affair with the language, and uses the morning practice as a mental exercise to jumpstart her brain for the day. In true French fashion, she also enjoys a cup of coffee for breakfast and not much else.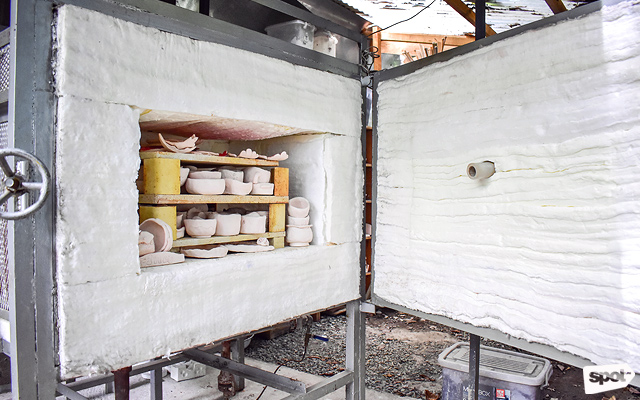 She then settles down in her "forest," the small garden her pottery wheel, Walter, and her kiln, Cap, call home. The kiln—which can be fired up to temperatures of 1,200 degrees Celsius—is nicknamed Cap, short for Captain America, because well, we're not about to state the obvious here. "Mornings are for pottery," explains Abesamis. "If I have a workshop or an event na kailangan salihan, then mornings are for that."
ADVERTISEMENT - CONTINUE READING BELOW
Afternoon
If mornings are usually dedicated to pottery, then Abesamis' afternoons are all for paper-cut art. "It's hard to explain," she laughs. Paper cutting is not an easy art, and it's definitely not for the impatient kind; the process is very tedious, but also very rewarding. She works with headphones on full blast—keeping in mind her neighbors. For most of the afternoon, it's just her, the music, the paper, and the cutter. Oh, and of course, the stories she builds out of each one.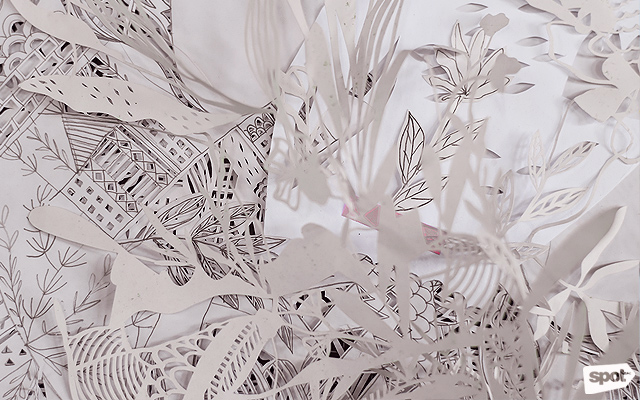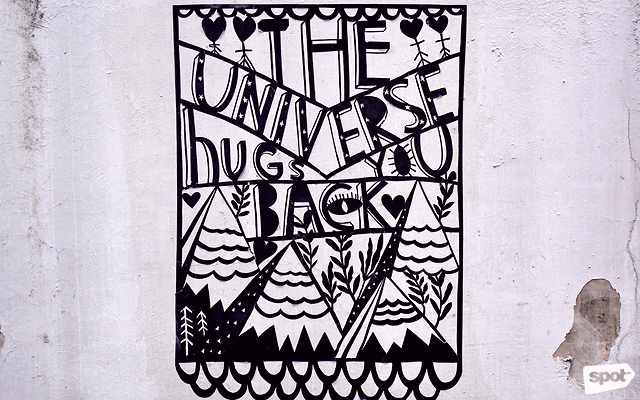 ADVERTISEMENT - CONTINUE READING BELOW
"I don't really sell my paper cuts, but I do have clients who turn them into illustrations," says Abesamis, explaining that the paper cuts are more of personal items to her. After all, she could spend up to two weeks—with five hours nearly every day—to finish just one piece. The afternoon is also her time to get some correspondence going: speak with clients, catch up with business partners, and the like.
Evening
"I usually stop working at eight o'clock," she says. After that, it's free time—maybe watch a movie, or two. Even while Abesamis relaxes, though, she takes the time to polish up her French even more by watching French shows or maybe even ones dubbed in French.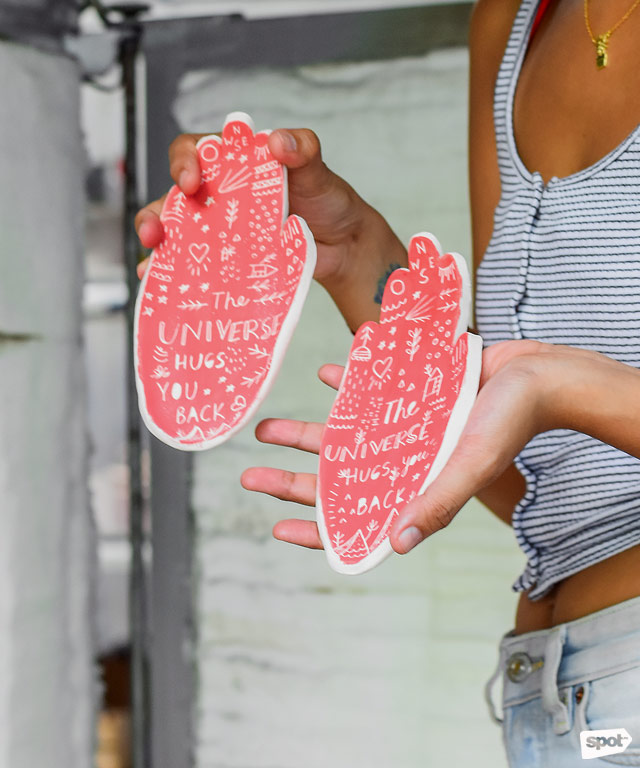 This schedule isn't a sure thing every day for the crafter, who sometimes holds workshops with around 10 people in the forest, making clay odds-and-ends to be fired up by Cap—or, at least once a month, leaves the city to travel. "When I go to Sagada [and other places], parang bakasyon na rin siya, and also to unlearn life in the city," the artist explains. When she travels, the pressure is different: "Iba 'yong body clock; like for example, you don't have to make 50 pieces. It's important you make two, pero mas kilala mo 'yong material, 'yong clay."
ADVERTISEMENT - CONTINUE READING BELOW
Life in the Slow Lane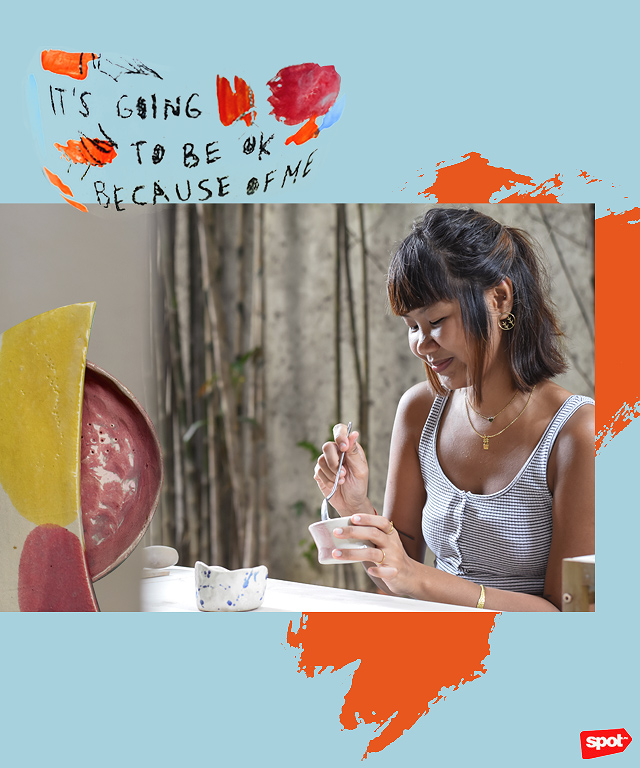 Crafting wasn't always the first choice for Abesamis, who says that it started with her undergraduate thesis on French poet Guillaume Apollinaire and everybody's favorite craft material: washi tape. "Exhibit 'yong project ko, and so I needed materials," explains the crafter. Online, she found this funny thing called washi tape that, at the time, wasn't available here in the Philippines and was absurdly expensive to order from abroad. "Sayang. It's not readily available here in the Philippines and ang daming creatives that could do so many projects with these materials." It was this realization that got her working with other creatives to make crafts by and for the Filipinos.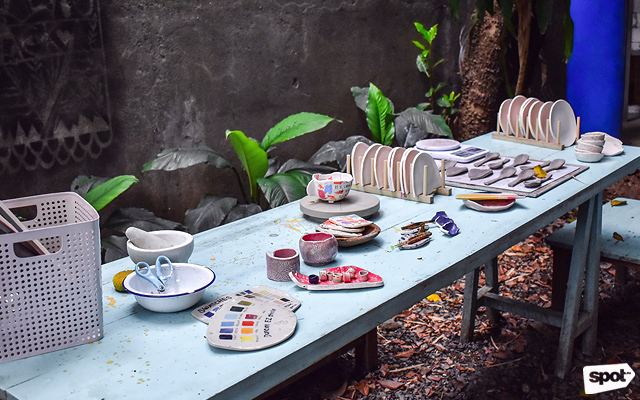 ADVERTISEMENT - CONTINUE READING BELOW
That brush with washi tape in the early 2010s has led her to where she is now: on the constant drive to learn and create. Pottery for Abesamis is one of the more recent things she decided to grow in, and was more of a conscious choice. "A couple years ago when I was pretty active in the dating scene, I realized, oh my gosh, sayang pera ko," cheekily admits the crafter, who decided to pour all the money she was spending on makeup, outfits, and food on something with more a more secure return on investment: pottery.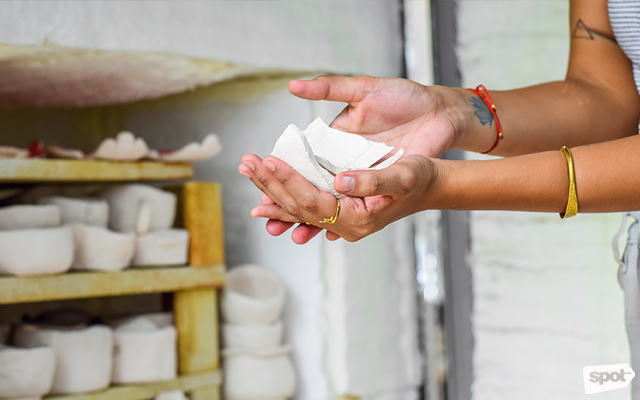 But pottery itself isn't a sure art. "You're playing with a lot of things, like water, earth; the four elements really," explains the artist. "It involves a lot of things that you can't control, but when you practice it every day, you get good at it," she adds. And like everything else she creates, pottery isn't done overnight—contrary to what Instagram appears to show. "Even if you see it online every day, it doesn't mean na madali siyang gawin. 'Yong process for any potter to make something small could take up to a month or two." But the crafter isn't fazed by the slow process, in fact, it allows her to understand what she does and why she does it.
ADVERTISEMENT - CONTINUE READING BELOW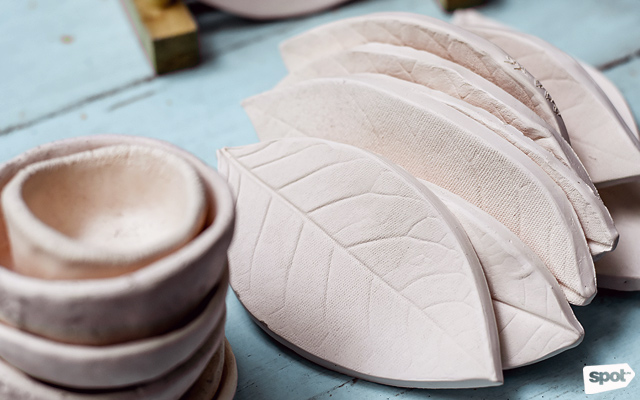 "I think here in Manila, you're always fighting for your space," says Abesamis, "you need to move fast." And the crafter admits she used to feel this way, as well. "Tendency ko noon, ang dami kong ginagawa. Talon ako nang talon from one project to another," until she realized that well, it wasn't actually necessary. Now, she chooses to go slowly and also, mindfully. "Now, every time there's a project or an opportunity, I ask myself, is this really what I want to do? Will this help me get closer to the artist or person that I want to be or is this just what society is pushing me to do?" the crafter says.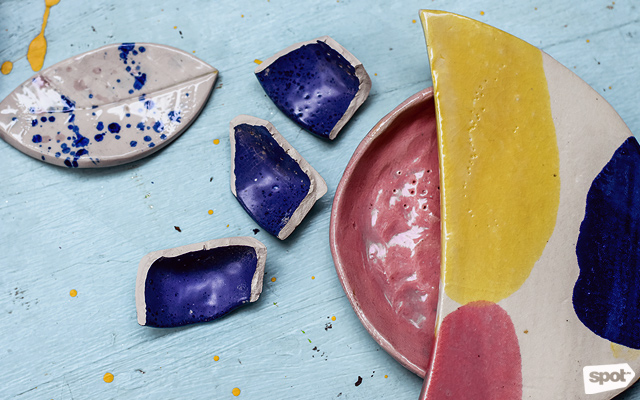 ADVERTISEMENT - CONTINUE READING BELOW
"The way you see the world, and yourself, and the people around you says so much about where you are, 'yong kahon kung nasaan ka," says the crafter. It's a bitter pill to swallow, but sometimes it's easier to condemn the people on Instagram living life the way you wish you could, she explained. When you're in the city, life in the fast lane is wired into everyone's system, and "it's difficult, but it's also nice to unlearn these things," adds Abesamis. The slow lane is a path you can choose every day, and for the crafter, it isn't such a difficult choice anymore.
Photos by Kit Singson
Share this story with your friends!
---
Help us make Spot.ph better!
Take the short survey
Load More Stories