Theater Review: Authorial Intent
Objective: Invite people to watch play. Tactic: Write a fair review.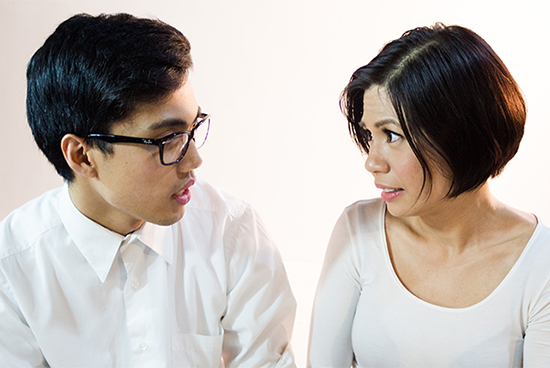 (SPOT.ph) You're out of the small theater in what feels like less than an hour. It's not a lenghty play, but if you're into the performing arts, you're bound to remember it for...maybe ever. Authorial Intent, at its core, is rooted in fun. The kind of fun we have, specially as younger humans, when we smash things on the floor and their insides spill out. 
ADVERTISEMENT - CONTINUE READING BELOW
CONTINUE READING BELOW
Recommended Videos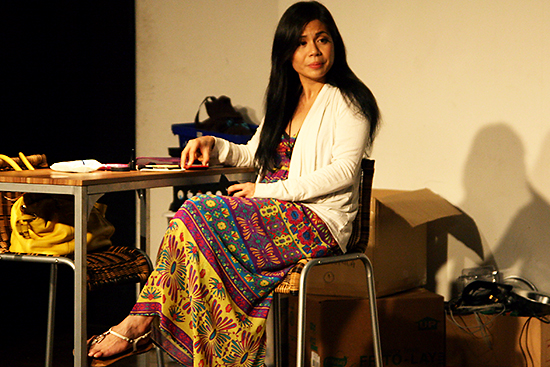 Missy Maramara as Character A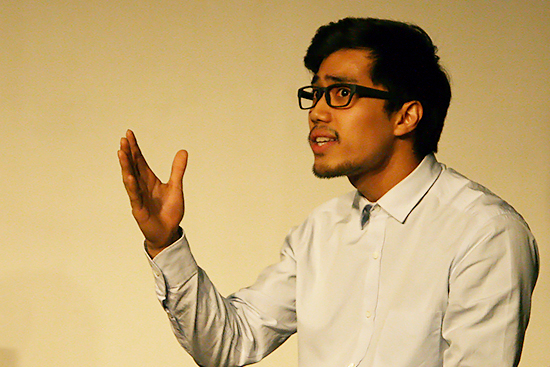 ADVERTISEMENT - CONTINUE READING BELOW
Manuel Molina as Character B
Two characters open the show and note that Character A (Missy Maramara alternating with Anne Nicole Ong) says "one." A scene unfolds in a vaguely dramatic, but nebbishly witty way. It's reminiscent of the more romantic Woody Allen films and Maramara nails the part of a Manic Pixie Nightmare. The exchange is brief, but key elements are established firmly. They have to, because there is more triumph in tearing apart a thick phonebook (remember those?) than a measly sheet of paper. It has something to do with layers. Wink, wink.
We don't want to cheat you out of enjoying what happens beyond "one." What we can do is liken it to Noises Off, recently staged by Repertory Philippines, in that it is in the business of dismantling certain notions we have of theater, relationship dynamics, and "meaning." Authorial Intent is less farcical about it and appeals more to people who have on occasion been accused of being pretentious. It's a small insult to shrug off if you're sincere in your love for "post-postmodern" escapades filled with delicious details in dialogues. 
ADVERTISEMENT - CONTINUE READING BELOW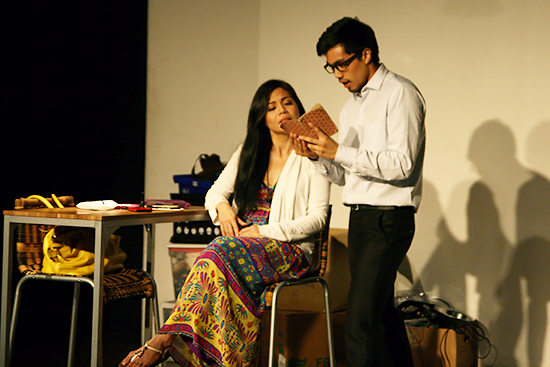 "In order to do what I wanted to do for the rest of my life, I had to learn so much about it that I ruined forever my ability to enjoy it in the way that made me want to do it in the first place."
The play is light without sacrificing content or style, effectively getting its point across. It's an excellent study of what can be done in less than an hour, if you know exactly what you want to say. The title, after all, is very telling. Since this is a production at a university, students who need to write a paper don't need to look too far to drag words out of their pen (do kids still use pens?). You only need to pay attention.
ADVERTISEMENT - CONTINUE READING BELOW
The run is limited and, for the small fee of P200 and just a little over 30 minutes of your life, this play is something you should try to catch. Maramara does us all a favor by introducing us to Itamar Moses' material. 
Authorial Intent runs from June 24 to 26 and July 2 to 3 (7 p.m.) at the Gonzaga Fine Arts Theater, Ateneo de Manila University, Katipunan Avenue, Quezon City. Tickets are priced at P200 and can be reserved through 0923-317-4852.
Load More Stories