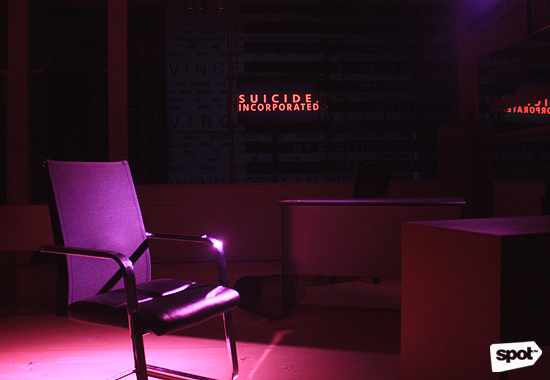 (SPOT.ph) You can say that the Philippines is the happiest country in Southeast Asia since we have the lowest suicide rate among ASEAN member states. The rate is 2.5 for men and 1.7 for women (per 100,000 population), according to the National Center for Mental Health. More than 2,500 suicides were estimated by the Department of Health in 2012.
But that doesn't mean that we don't have a problem. These numbers only account for reported cases and who knows how many more lives have been lost due to mental illnesses such as depression. The sad truth is that most Filipinos are often unaware of these problems until it's too late because we never talk about these things. Families and friends of those who commit suicide often hide the truth about how a loved one died to protect a certain reputation or to avoid rumors. We only have five psychiatrists for every 10,000,000 Filipinos. Insurance companies don't cover medications for mental health. Up to this day, there's still a stigma against people suffering from mental illnesses.
ADVERTISEMENT - CONTINUE READING BELOW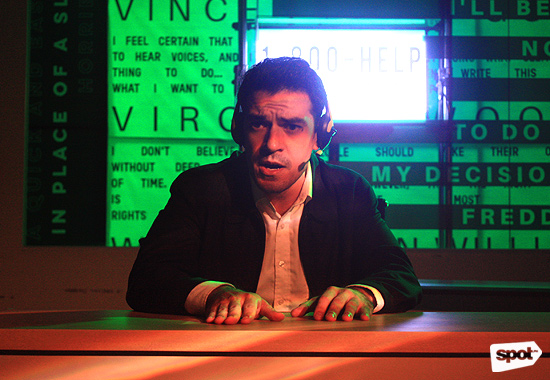 This is the context that Andrew Hinderaker's Suicide, Incorporated wishes to address. The off-Broadway play presents a universal truth that can be easily appropriated to any culture.
Control-freak Jason (Hans Eckstein) is a new hire at Legacy Letters, a company started by the fast-talking, sometimes obnoxious, Scott (Jeremy Domingo) to help those with suicidal ideation. Employees are expected to write heart-wrenching suicide letters which those who'll take their lives can leave behind for their loved ones. Most of their clients are men because "men don't talk," one of the thesis statements in Hinderaker's script and given more emphasis by the all-male cast. What follows is a series of revelations—Jason's life with his brother Tommy (Bibo Reyes), the bittersweet case of Norm (Mako Alonso/George Schulze), and Perry's (Chino Veguillas) questionable cheerful disposition.
ADVERTISEMENT - CONTINUE READING BELOW
Recommended Videos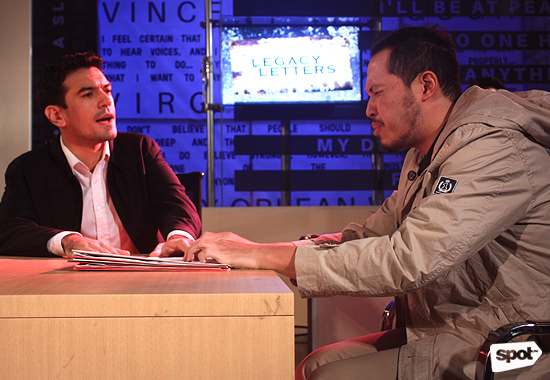 Eckstein (Kung Paano Ako Naging Leading Lady, Rock of Ages) does a very convincing portrayal of a big brother stricken with guilt. His sudden breakdowns will easily make you reach for a box of tissues. Alonso's (The Horse and His Boy, Bituing Walang Ningning) body language as someone suffering from bouts of depression will leave you fighting back tears. Combine these with the appropriate light changes (designed by Joseph Mateu), and you're in for a crying spree.
ADVERTISEMENT - CONTINUE READING BELOW
But the play is not all about drama. Suicide, Incorporated is actually classified as a dark comedy with just the right amount of sarcasm and jokes. Most of the witty comebacks will make you laugh, until you realize that it's the same uncomfortable laugh you usually make to mask pain and fear. You'll be able to breathe in between sequences as Eckstein himself—not the PAs or stage managers—moves the furniture around from scene to scene (designed by Ed Lacson) while in a race against time. Now, you have to deal with stress as well. It is, obviously, not for the faint of heart.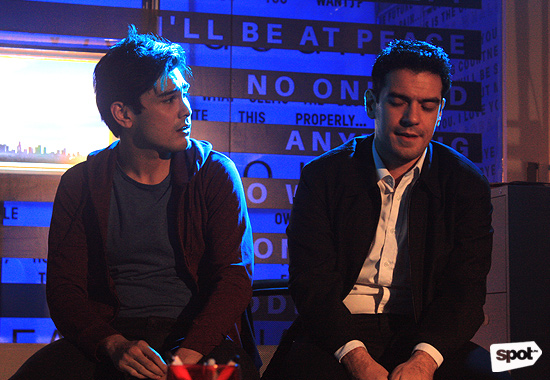 ADVERTISEMENT - CONTINUE READING BELOW
At the helm of this production is Steven Conde who revealed in his Director's Notes that he himself is battling the "black dog they call Depression." This explains the need to present a play like Suicide, Incorporated. The black dog can appear on anyone's doorstep, from an artist like Conde to a "normal" person like Norm. Like what Eckstein said at the after-show talkback, Suicide, Incorporated is not a play where actors "just sing and dance." It is a play with a purpose.
Suicide, Incorporated runs from July 15 to 31 at the Performing Arts Recreation Center, 494 Lt. Artiaga Street, San Juan City. Tickets (priced at P850) are available at Ticketworld. For more information, visit Twin Bill Theater's Facebook page.
Share this story with your friends!
---
Help us make Spot.ph better!
Take the short survey
Load More Stories