Theater Review: Boy reminds us that sometimes, all anyone really needs is compassion
The show runs until November 10 at Ateneo de Manila University.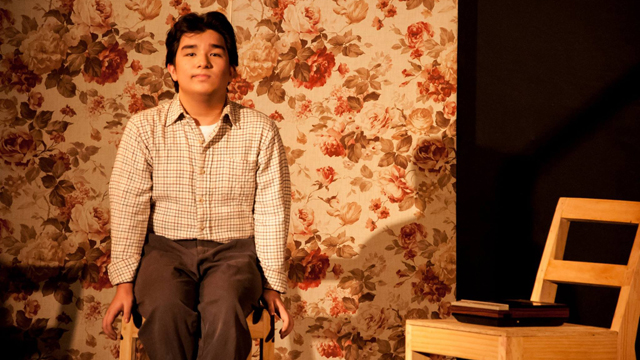 (SPOT.ph) Decades of gender studies, theories from the women's liberation movement, and debates by many feminist scholars have taught us the complicated definitions of sexual orientation, gender identity, and gender expression. You can be born female (biological sex), be sexually and/or romantically attracted to a woman (sexual orientation), identify as a man (gender identity), and dress as a man (gender expression). All these are part of the spectrum of personality and not either-or. It gets more complex, just like the story of Samuel/Samantha/Adam Turner (Cholo Ledesma)—the lead character in Tanghalang Ateneo's latest production titled Boy.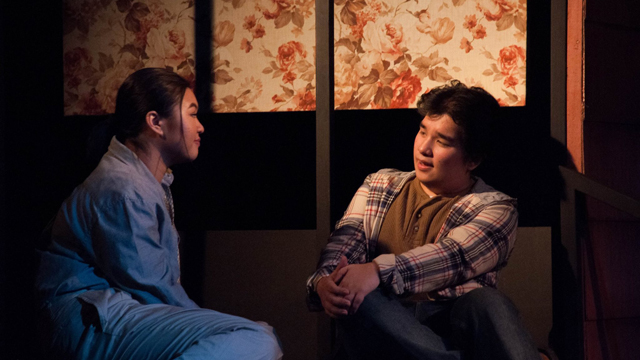 ADVERTISEMENT - CONTINUE READING BELOW
Jenny (Camille Abaya) and Adam (Cholo Ledesma)
In Ateneo de Manila's Black Box Theater we see Adam's life unfold through nine specific years: from the day he was born as a boy to a botched circumcision in 1968, to his formative years raised as a girl following the medical advice of Dr. Wendell Barnes (Teroy Guzman), to the time she learns about the truth in the 1980s, to that night when he falls in love with a woman named Jenny (Camille Abaya) in 1990. These years are marked on a timeline—a useful tool in the set designed by Ed Lacson Jr. who also happens to be the director. As the lights turn on and off from one year to another, Ledesma switches characters—from the 20-year-old Adam to the six-year-old Samantha—so convincingly that he doesn't have to change costumes nor sub with a younger actor. Even the minimalist set follows this fluidity (and internal dilemma) in his character as a floral wallpaper is put right smack on an all-black wall.
CONTINUE READING BELOW
Recommended Videos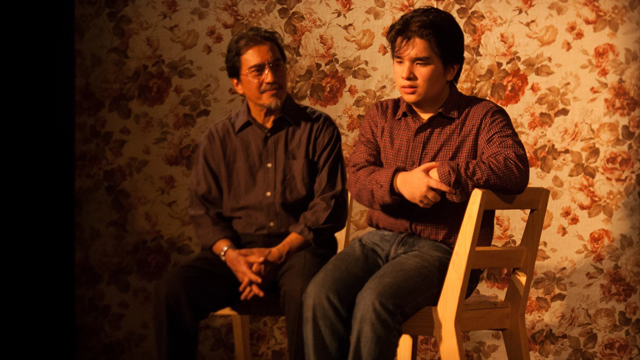 ADVERTISEMENT - CONTINUE READING BELOW
Dr. Wendell Barnes (Teroy Guzman)
Things get worse as Samantha grows up and feels she doesn't belong anywhere, even in her own body. Her parents—Doug (Juliene Mendoza) and Trudy (Mayen Estañero)—start to regret their decision to bring Dr. Barnes into the picture. Estañero has perfected her conflicted and deranged nanay portrayal, after a successful run of Carlo Vergara's Mula sa Kulimliman during the Virgin Labfest 2016. Mendoza, on the other hand, effectively delivers the father's passivity amid everything. He's awkward but who can blame him, his own son is facing an impossible emotional challenge. Seeing how the Turners are burdened by Barnes' orchestration, you would easily hate the doctor, but you couldn't after realizing that he has actually formed a deep bond with Samantha.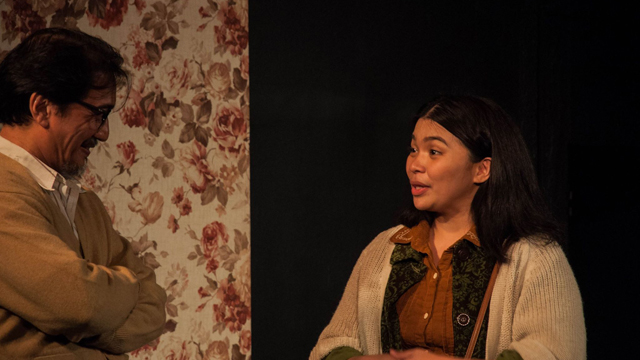 Trudy (Mayen Estañero)
The actors' laudable performance stems from the excellence of the material written by Anna Ziegler. Tanghalang Ateneo often adapts foreign plays, injects choreographies, or changes the setting. For Boy, Guelan Luerca directly translates the English play into Filipino and keeps the all-American feel. The dialogue remained conversational that you'd forget that you can't buy a bottle of Budweiser from your suking tindahan and that you're really not in Iowa.
ADVERTISEMENT - CONTINUE READING BELOW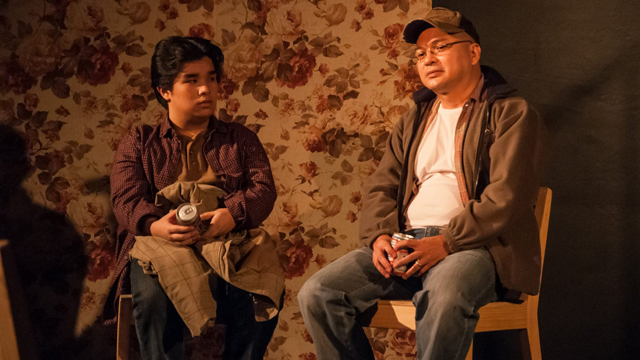 Doug (Juliene Mendoza)
The debate of nurture versus nature is never easy; just look at how Adam Turner's life turned out. It seems that the Turners and Dr. Wendell Barnes have forgotten compassion, a basic human emotion, and maybe that was all Adam ever needed to be the the truest version of himself.
Boy runs until November 10 at Black Box Theater, Fine Arts Annex, Ateneo de Manila University, Quezon City. Tickets, priced at P350, are available at Ticketworld or Tanghalang Ateneo.
Share this story with your friends!
---
Help us make Spot.ph better!
Take the short survey
Load More Stories