Theater Review: Sa Wakas 2017 is not the Sa Wakas we once knew
The show runs until February 12 at Power Mac Center.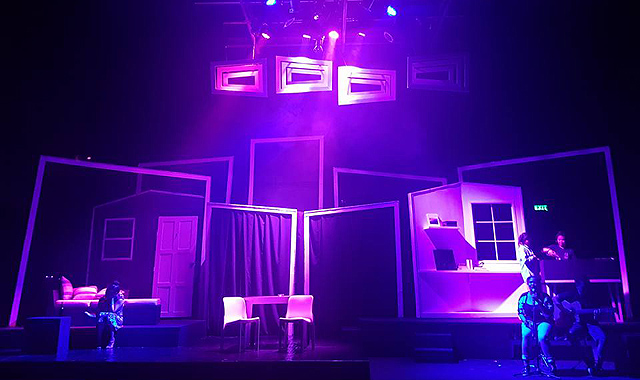 (SPOT.ph) When rumors started spreading of a re-run for Sa Wakas (a Pinoy rock musical featuring the songs of Sugarfree) scheduled in January 2017, we were excited. We attended press events and avidly followed rehearsals online via Facebook Live. It was as if an ex was coming back and, as expected, the return was bittersweet.
ADVERTISEMENT - CONTINUE READING BELOW
Come opening night, we were ready. "Lumangoy sa alaala mo, lumangoy hanggang malunod sa iyo," as the Sugarfree song goes.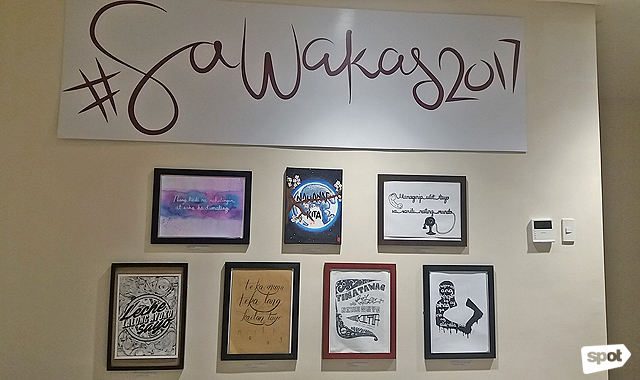 CONTINUE READING BELOW
Recommended Videos
Thanks to Ejay Yatco's amazing musical arrangement of Ebe Dancel's song, we were transported to the hugot-filled world of Sa Wakas. He definitely amps up his game with the addition of live violin and cello for this year's run. You probably won't sing "Bawat Daan" the same way again, especially after its mesmerizing mash-up with "Ikaw Pala" and "Prom" towards the end of the first act.
ADVERTISEMENT - CONTINUE READING BELOW
The "Broadway-fied" tracks are a rollercoaster of musical notes but Sa Wakas' cast pull it all off. Vic Robinson, now with more theater shows under his belt, reprises his role as Topper. You can see how he gives more depth to his character as a confused 20-something, having more life experiences to draw from compared to four years ago. His chemistry with Cara Barredo (as Lexi, his fiancé) is undeniable, almost natural; and the actress can belt out a couple of high notes even while munching on chips and French fries onstage. Alternately, Caisa Borromeo, who was part of the original cast, maintains the feisty and control-freak attitude of Lexi.
The long-term (and already shaky) relationship of the two meets a challenge when Gabbi enters the scene. Sa Wakas newcomer Maronne Cruz gives her character an unbeatable, funnier dimension, but it's Justine Peña who outdoes even her own portrayal in Sa Wakas 2013. Not to put them head-to-head (but we are), the best casting combo is Vic, Cara, and Justine.
ADVERTISEMENT - CONTINUE READING BELOW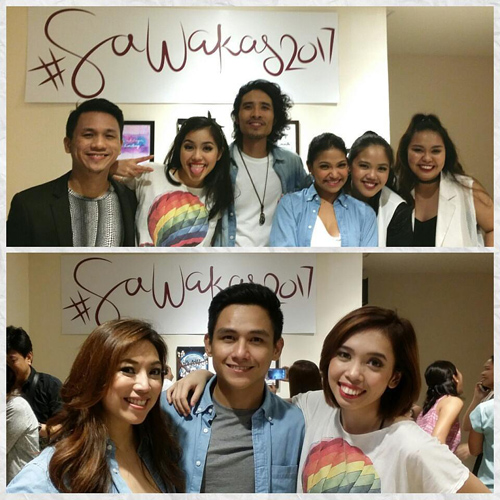 By now, you have probably surmised that Sa Wakas has a very straightforward story: boy meets girl, they fall in love, boy meets another girl, and they also fall in love. But the insight of the play lies in the development and complexity of the characters. Sure, Lexi is full of herself but you can't blame her because you know what she's going through. Gabbi's the villain, but not entirely because she has her own issues. Topper cheats but you can't hate him and all you do is empathize. That is, until Sa Wakas 2017 pushes too far—to the point that audience members now call him a "bastard," "ass f**k," and other variations thereof. Then it becomes similar to any other kabit show.
ADVERTISEMENT - CONTINUE READING BELOW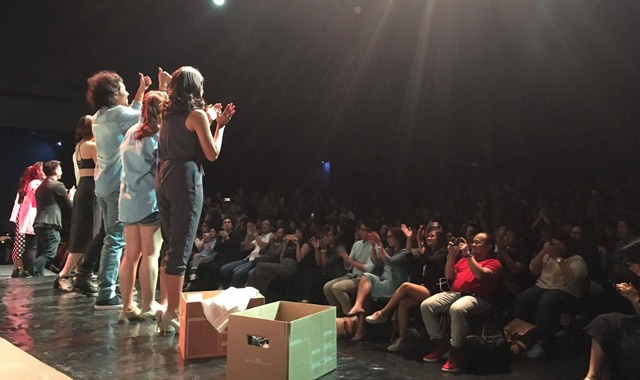 When writer-director Andrei Pamintuan explained in a press launch in December that this (expanded) version of the musical gave them "a chance to flesh out characters," he wasn't kidding. A few scenes are added—a mountain out of anthills—and these confrontations basically explain—nay, narrate—everything. The mantra "show not tell" seems to have been forgotten. The beauty of Sa Wakas 2013 was that most of the issues in the relationship between Topper and Lexi were just bubbling up, so you know that it's there but you're just provided painful snippets. These things build up like a snowball until the tear in the corner of your eye falls with no warning.
ADVERTISEMENT - CONTINUE READING BELOW
If you watched Sa Wakas several times during its three-week run in 2013, it's hard not to compare. Exes aren't easily forgotten...especially if the new one isn't as great.
Sa Wakas runs until February 12 at Power Mac Center Spotlight, Circuit Lane, Circuit Makati, Makati City. Tickets, priced from P700 to P1,500, are available through the Sa Wakas website.
Share this story with your friends!
---
Help us make Spot.ph better!
Take the short survey
Load More Stories