5 Times Red Turnip Theater's The Nether is All Too Real
Catch it on its last weekend.
(SPOT.ph) After staging family dramedy Tribes, Red Turnip Theater presents the more disturbing sci-fi thriller The Nether. It is set in the distant future, or so we think, where people can easily lose themselves in virtual reality. The piece was written by American playwright Jennifer Haley in 2013, but there are many similarities between it and the current world we live in. And once you see the play in its entirety, you could say that that's not really a good thing.
We list down some of the troubling truths that The Nether exposes.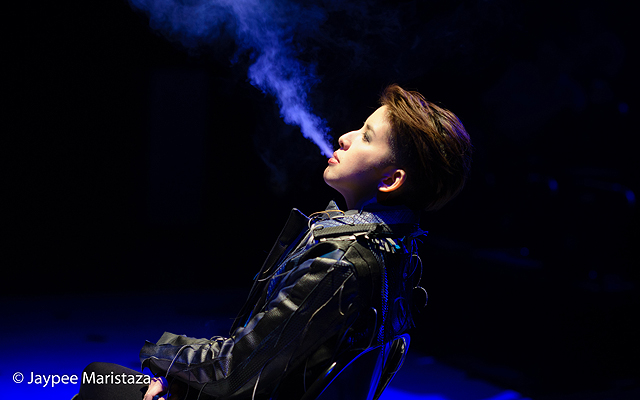 Detective Morris (Jenny Jamora)
People spend more time in virtual reality than in real life.
Technology has become so advanced that the virtual space of The Nether can engage all senses and not just sight. The Hideaway, Sims' (Bernardo Bernardo) very own creation within The Nether, is a Victorian-themed realm where the garden bursts with the scent of flowers, the trees provide the freshest breeze, and the whole manor gives off a warm and homey feel. Meanwhile, the Philippines is number-one in terms of time spent on social media—our current virtual reality.
ADVERTISEMENT - CONTINUE READING BELOW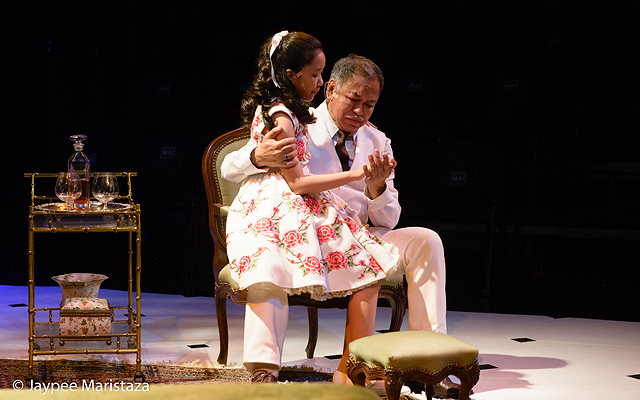 Sims (Bernardo Bernardo) and Iris (Junyka Santarin)
Online child pornography is getting worse.
The Hideaway is a property within The Nether where pedophiles may live out their fantasies involving children. Sims created a virtual reality where all the little girls look alike because, according to him, clients like continuity. In real life, the United Nations Children's Fund reported in 2016 that the Philippines is "the number-one global source of child pornography" and the "epicenter of the live-stream sexual abuse trade."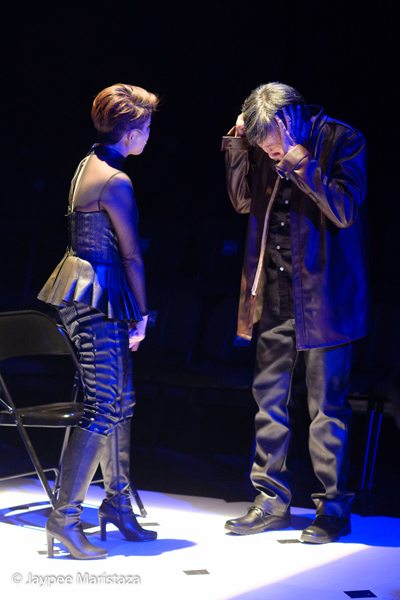 ADVERTISEMENT - CONTINUE READING BELOW
Detective Morris (Jenny Jamora) and Doyle (Bodjie Pascua)
Most of us hide under the veil of technology.
To be able to experience the virtual space of The Nether, and subsequently The Hideaway, all you have to do is log in and choose an identity. You'd be surprised at who the characters Detective Morris (Jenny Jamora) and Doyle (Bodjie Pascua) turn out to be in terms of virtual reality. How much of you is in social media, really?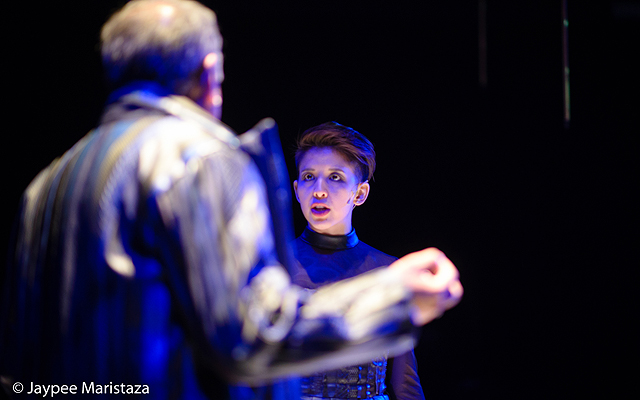 Killing seems to be the solution when things get out of control.
Sims, or Papa as he is fondly called by the images of the little girls, has a set of rules in The Hideaway, some of them with fatal consequences. You can't say things about your real self, you can't be too close to the clients, and you can't even be too attached to Papa. So when Woodnut (TJ Trinidad) becomes too attached to Iris (Alba Berenguer-Testa/Junyka Santarin), you can probably guess what happens. This sadly sounds all too familiar.
ADVERTISEMENT - CONTINUE READING BELOW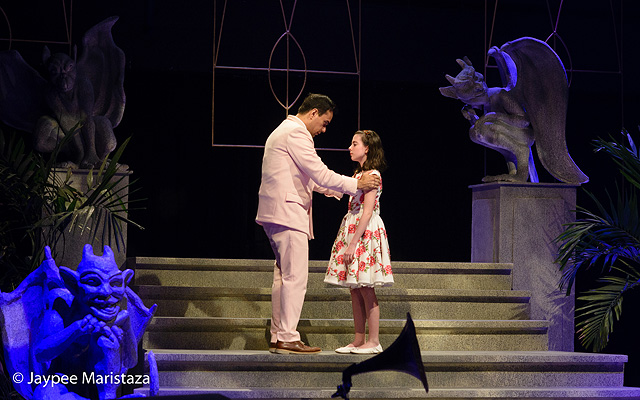 Woodnut (TJ Trinidad) and Iris (Alba Berenguer-Testa)
Sometimes we all want an easy escape and it's not always good.
In the play, Detective Morris explained: "The Nether is no longer some great wild West. We have a political body that is just as real as anything offline." Virtual reality has become so advanced that those addicted to it want to actually cross over and just live online. Not too far off in the future, is it?
The Nether runs until April 9 at the Power Mac Center Spotlight Theater, Circuit Lane, Circuit Makati, Makati City. Tickets, priced from P1,500 to P2,000, are available through Ticketworld.
Load More Stories