Here's why you need to know more about Fil-Am artist Alfonso Ossorio
There's a play about him at UP Diliman.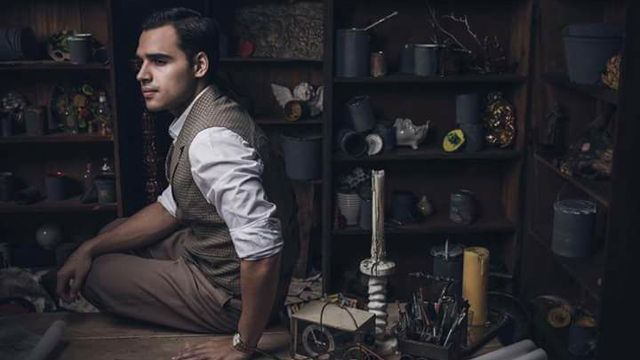 (SPOT.ph) Except for his mural "The Last Judgment" (a.k.a. "Angry Christ") at the St. Joseph the Worker Church in Victorias, Negros Occidental, not much is known about Filipino-American artist Alfonso Ossorio. But thanks to the efforts of art restorer and curator Liliane "Tats" Rejante Manahan, we're slowly getting to know him better, recognizing his important contributions to the Philippine art scene.
ADVERTISEMENT - CONTINUE READING BELOW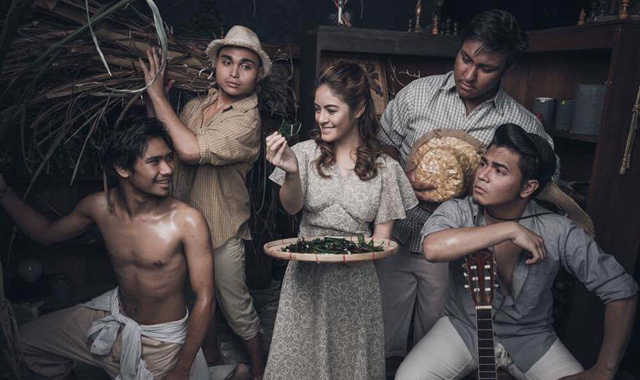 We've surely come a long way since 2009, when Manahan first introduced Ossorio's work in a lifestyle magazine. Leon Gallery in Makati currently has its second exhibition of Ossorio's works through a show titled Grazing Light, which runs until May 12.
UP Playwrights' Theatre, on the other hand, brings it to a bigger scale through Floy Quintos' exceptional writing of the play Angry Christ, which imagines the process that Ossorio (played by Nel Gomez) underwent while conceiving and executing his masterwork. It not only covers his own life story as a tortured artist with a troubled childhood and disconcerting privileged life, but also the milieu of Negros in late 1950s. We meet a fictional character, Anselmo (played by Kalil Almonte), who gives texture to the other inner conflicts of our muralist—his sexual preference, battle against traditional art, and awareness (or lack thereof) of the poverty of the sakadas and the growing insurgency in the region. Angry Christ is directed by Dexter M. Santos.
ADVERTISEMENT - CONTINUE READING BELOW
Through Quintos' masterpiece about a masterpiece, more things about Ossorio is revealed and we list down some of them.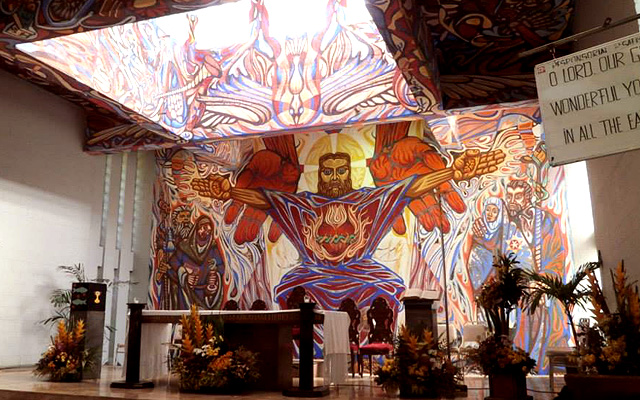 ADVERTISEMENT - CONTINUE READING BELOW
"The Last Judgement" is not so much about the infuriated image of Jesus Christ, but about his own opposing and complex beliefs on sin and forgiveness, life and death, and eternal damnation and salvation.
He was born in Manila, just like his Spanish-American father Don Miguel Ossorio. It was over three decades later when he returned to the country because of the project in Victorias. Surprisingly, it was also the first time that he visited his family's own hacienda.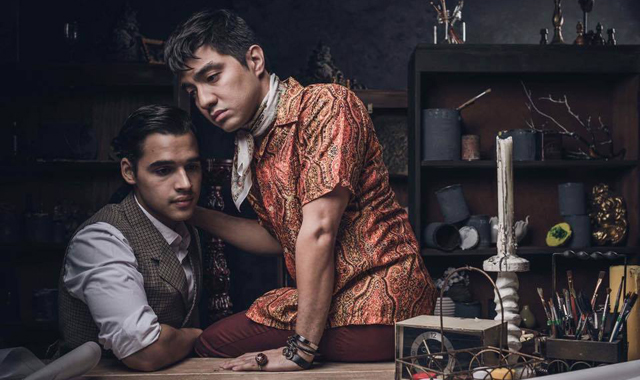 ADVERTISEMENT - CONTINUE READING BELOW
Ossorio, a homosexual, was briefly married to Brigitte. As his brother Frederic puts it through Manahan's article The Brothers Three: Ossorio Major, Minor, Minimus, "He was too smart to be constrained by any classic bourgous behavioral 'norms.' I believe that for him, homosexuality was a choice or preference, not some deep dark conflict that he had to reconcile."
Close friends Ossorio and American painter Jackson Pollock both explored the same approach in their paintings, thus the abstraction and overlapping figures in their works.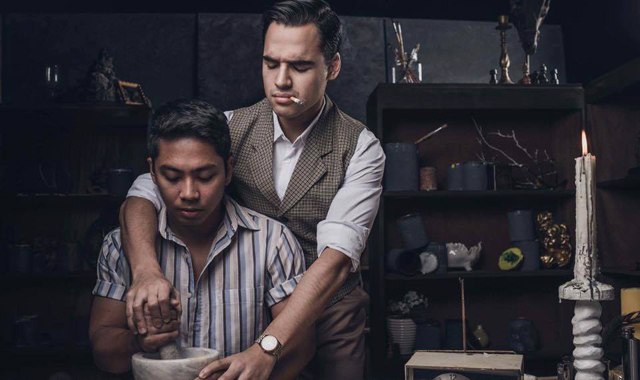 ADVERTISEMENT - CONTINUE READING BELOW
Ossorio was fascinated about wax-resist drawings, wherein he used overlays of wax, watercolor, and even black Chinese ink. As a result, his works on paper had crumbled bits here and there, thinned parts, and darkened corners. In the play Angry Christ, this obsession on medium is beautifully shown in a scene where Ossorio and Anselmo experiment with candle wax (and the tension between them).
Angry Christ runs until May 14 at Wilfrido Ma. Guerrero Theater, 2/F Palma Hall, University of the Philippines - Diliman. Tickets, priced at P500, are available through Arkel Mendoza (0917-967-3616).
Recommended Videos
Load More Stories