60 years later, West Side Story is as relevant as ever
Catch it during the Manila run in August.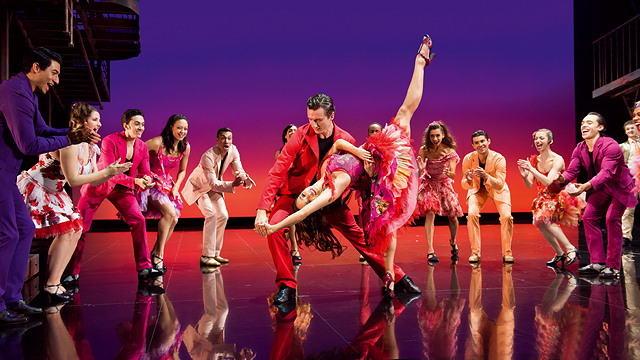 (SPOT.ph) When the musical West Side Story first opened in 1957 at the Winter Garden Theatre at Broadway, New York, no one knew that it would be such a worldwide success. The odds were against this daring piece by Jerome Robbins (direction and choreography), Leonard Bernstein (music), Stephen Sondheim (lyrics), and Arthur Laurents (script).
ADVERTISEMENT - CONTINUE READING BELOW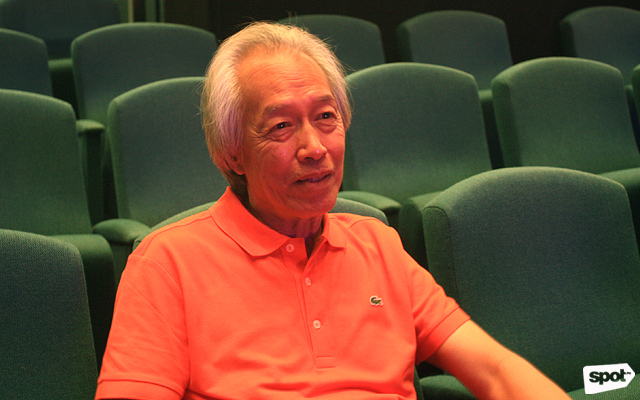 Principal Conductor Donald Chan
"[The topic] was very dark that a lot of the critics said it will never last," revealed Musical Supervisor and Principal Conductor Donald Chan in an interview with SPOT.ph during the West Side Story gala night at the Hong Kong Academy for the Arts on May 19. He's been with the show for more than 3,000 performances and if there's anyone who can attest to the musical's gradual victory, it would be him. There is violence, murder, rape, politics, and a whole slew of conflicts—things that didn't really appeal to the audience at the time. Americans were still dealing with the effects of World War II and the Cold War that came after that, and everyone just wanted a happy ending. West Side Story was nominated for Best Musical in the 12th Tony Awards, but it was the very lively show The Music Man that took home the trophy.
ADVERTISEMENT - CONTINUE READING BELOW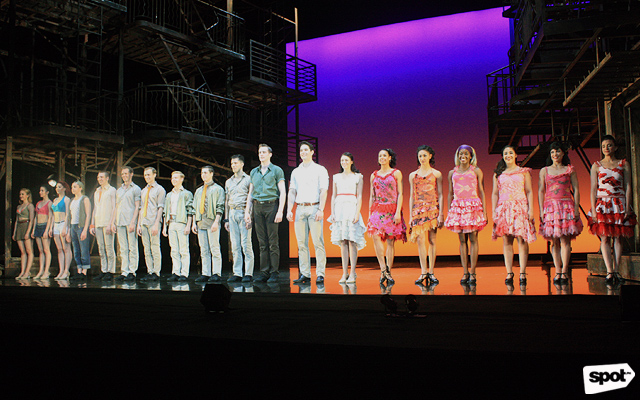 Tides have obviously turned and West Side Story went on to the stages of West End in 1958, then toured around the U.S. in 1959, and went back to Broadway in 1960. It was even adapted as a film in 1961. Revivals started later in Broadway (1980 and 2009) and the West End (1997, 2008, and 2013). The show's finally coming to the Philippines on August 10 at The Theatre at Solaire.
ADVERTISEMENT - CONTINUE READING BELOW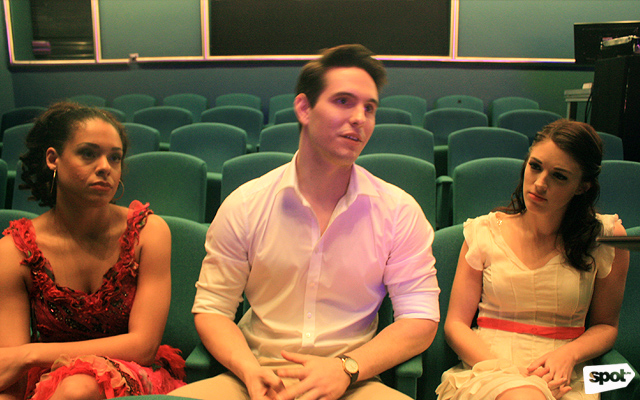 (L to R) Keely Beirne as Anita, Kevin Hack as Tony, and Jenna Burns as Maria
West Side Story is first and foremost a love story, even dubbed as the Romeo and Juliet of 1950s New York. It follows the forbidden relationship between Maria (Jenna Burns) and Tony (Kevin Hack) who fall in love at first sight during a party attended by their rival groups. To make matters worse, Maria is the sister of Bernardo (Waldemar Quinones-Villanueva), leader of the Sharks who have Puerto Rican roots, while Tony is the best friend of Riff (Lance Hayes), leader of the Jets, an all-American gang with a Polish background. Anita (Keeley Beirne) serves as Maria's confidante.
ADVERTISEMENT - CONTINUE READING BELOW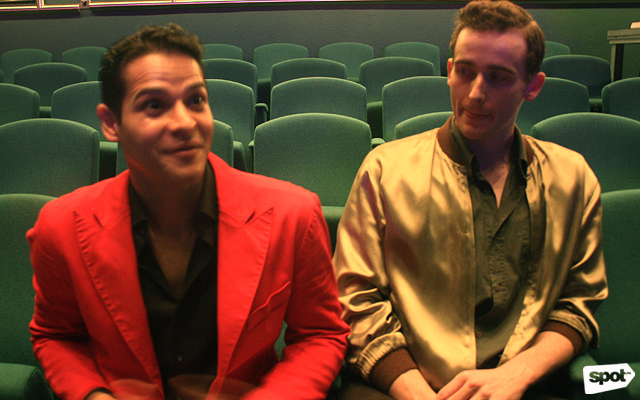 (L to R) Waldemar Quinones-Villanueva as Bernardo and Lance Hayes as Riff
"It is a story of love, passion, and hope. We all can connect and identify with love," Executive Producer Martin Flohr beamed. "West Side Story changed musical theater forever."
The musical takes you through a heartbreaking story accompanied by music from various genres—from classical to jazz, to Latin—effectively taking you through all sorts of emotions. In "Maria," we swoon as Tony recalls that first look, first kiss, and first touch of his beloved while "Tonight" amplifies the exciting scene of the two meeting again on a balcony. But beyond this, West Side Story also follows the milieu of 1950s New York: In "America," strong woman Anita and soft-spoken Maria argue the pros and cons of being immigrants in the U.S. while "Cool" shows Tony asserting their power as privileged white males.
ADVERTISEMENT - CONTINUE READING BELOW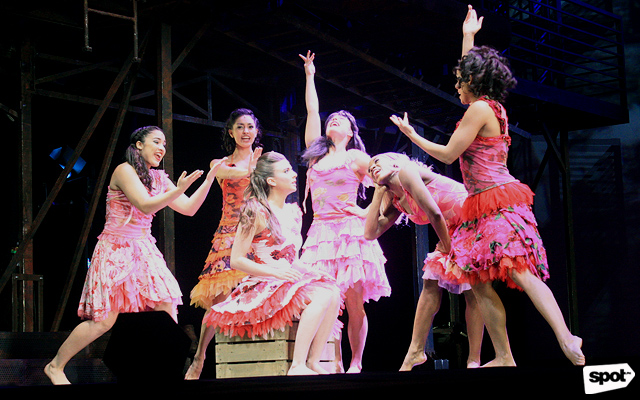 Maria, Anita, and other girls from the Sharks perform "America"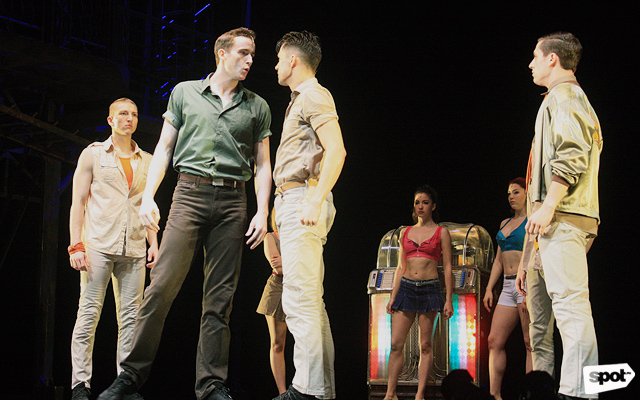 ADVERTISEMENT - CONTINUE READING BELOW
Riff and the Jets perform "Cool"
"Unfortunately, there will always be two groups of people that don't really get along," Hack said when asked why the story is still relevant despite being six decades old. "No matter where you are in the world, who you are, what your background is. It's still universal and still very relevant, and true to our times today. The fact that the story is being told, there's a reason," Burns added.
With everything that's going on in the world right now, we couldn't agree more.
West Side Story runs from August 10 to 27 at The Theatre at Solaire, Solaire Resort and Casino, 1 Aseana Avenue, Parañaque City. Tickets, priced from P1,500 to P7,000, are available through Ticketworld.
Recommended Videos
Load More Stories