10 Things You Should Know About Monty Python's Spamalot
Killer rabbits, funeral songs, and more.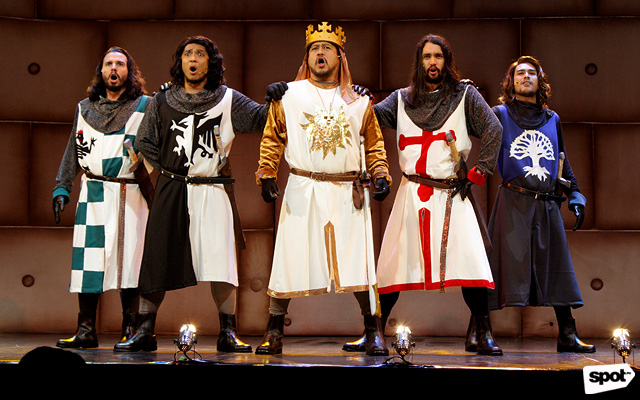 (SPOT.ph) Monty Python's Spamalot finally premiered in the Philippine theater scene on July 28 at the Carlos P. Romulo Auditorium in Makati City. As co-directors Joel Trinidad and Nicky Triviño promised, it was a load of comedy from beginning to end. (Even during the 20-minute intermission.)
Spamalot is a Tony-winning musical that follows King Arthur's quest to find the Holy Grail, much like the great medieval legend it's based on—only there are annoying Frenchmen, killer rabbits, Vegas showgirls, and other funny characters popping up here and there. But while the show is based on a film from 1975, there are some things about the local production that are new—and a few things about the musical that you may find surprising.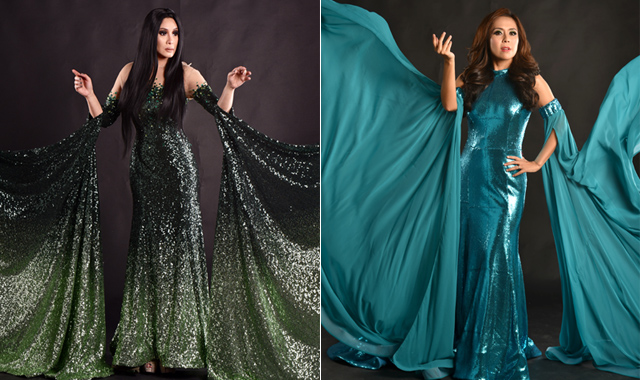 ADVERTISEMENT - CONTINUE READING BELOW
Francis Libiran created the Lady of the Lake's gowns
Completing the star-studded crew behind Upstart Productions' Spamalot is an equally award-winning artist, Francis Libiran, who created five brand-new gowns exclusively for the show. "The Lady of the Lake [played alternately by Rachel Alejandro and Carla Guevara-Laforteza] needs to have a kind of otherworldly quality," Joel Trinidad shares about this collaboration. "The dresses are amazing. They look like they were made of magic," says Nicky Triviño.
It is adapted from Monty Python and the Holy Grail.
The British slapstick comedy film grossed more than any British film exhibit in the U.S. in 1975. It is often cited as one of the greatest comedy films of all time.
CONTINUE READING BELOW
Recommended Videos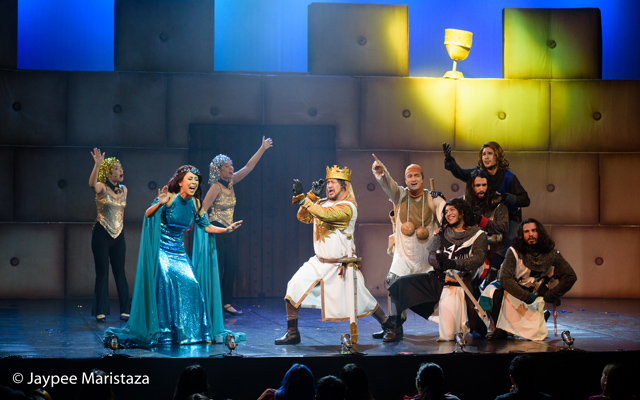 Monty Python has been called the Beatles of comedy
Monty Python (a.k.a. The Pythons), a British surreal comedy group, was famous for their sketches characterized by a stream-of-consciousness approach, self-referential humor, and breaking the so-called fourth wall of the stage. It is often said that their influence on comedy is comparable to the Beatles' influence on music.
ADVERTISEMENT - CONTINUE READING BELOW
Spam + Camelot = Spamalot
There's a separate Monty Python sketch titled Spam, which was televised in 1970. It portrays two customers who order breakfast from a menu that includes Spam in every dish. It later became the inspiration for the name of e-mails that we receive but don't want, much like the unwanted presence of Spam in the Monty Python classic. And, of course, there's Spamalot—a play on words referring to both the canned cooked meat and the Arthurian setting. In a 2004 interview, Monty Python member and Spamalot writer Eric Idle revealed about the title: "It comes from a line in the movie which goes: 'we eat ham, and jam, and Spam a lot.'"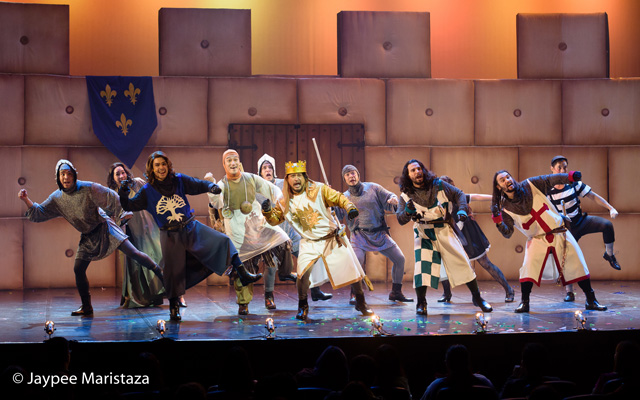 Spamalot has more than 20 characters
But Upstart Productions minimized it to 13. With such a small cast, expect one cast member to play up to five roles. In an interview, Reb Atadero reveals, "The hardest thing about [playing a lot of roles] is making quick costume changes" but it's still fun because "it's a playground."
ADVERTISEMENT - CONTINUE READING BELOW
Britons love playing "Always Look on the Bright Side of Life" at their funerals
The catchy song "Always Look on the Bright Side of Life," which is practically Spamalot's anthem, is not from the motion picture Monty Python and the Holy Grail. It was taken from another Python film titled Life of Brian, which was released in 1991. It is often used in public events and even funerals.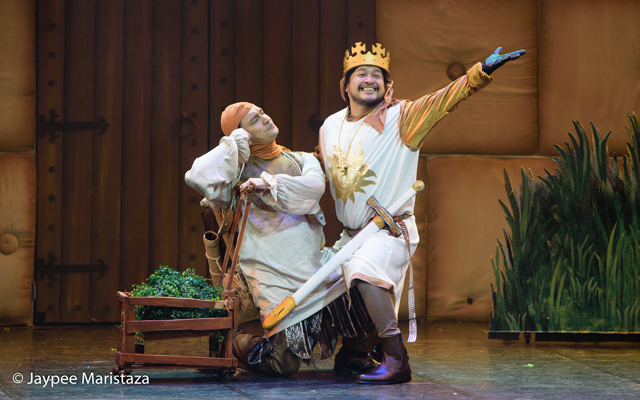 There's a horse in Spamalot, sort of
Monty Python's Spamalot uses a lot of plywood cut-outs on its set. But that doesn't mean that it's a low-budget production. It just wants to stay true to Monty Python and the Holy Grail's use of cheap materials and a fake horse. (Although that's really just because it was shot on a tight budget. But it works, right?)
Grey's Anatomy's Sara Ramirez was part of the original Broadway cast
ADVERTISEMENT - CONTINUE READING BELOW
Sara Ramirez, who you may know from Grey's Anatomy as Dr. Callie Torres, played the role of The Lady of the Lake in Spamalot's first production in Chicago (2004) and Broadway (2005). She even won a Tony Award for it.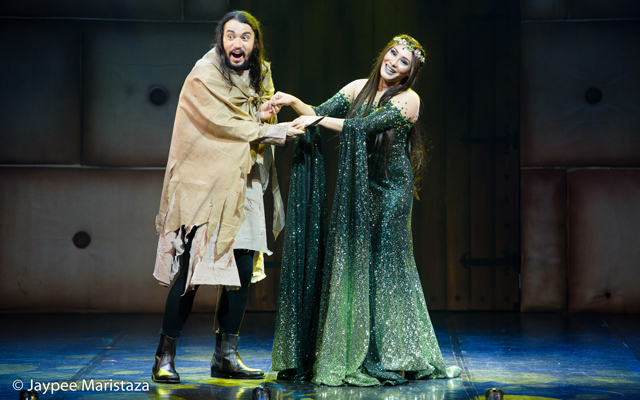 Carla Guevara-Laforteza was inspired by Sara Ramirez's portrayal
The theater actress revealed in an interview that she has always wanted to play the role of The Lady of the Lake since she saw Sara Ramirez doing it. "When I heard her sing, I said 'loka-loka 'tong role na 'to.' Another perfect role for me." 
There's audience participation
We won't divulge much since it's a huge part of the musical. But you'll be surprised!
Spamalot runs until August 12 at the Carlos P. Romulo Auditorium, 4/F RCBC Plaza, Ayala Avenue corner Gil Puyat Avenue, Makati City. Tickets, priced from P1,000 to P2,000, are available through Ticketworld.
ADVERTISEMENT - CONTINUE READING BELOW
Share this story with your friends!
---
Help us make Spot.ph better!
Take the short survey
Load More Stories