Theater Review: A Game of Trolls Is a Martial Law Musical for Millennials
The grievances of the past collide with the angst of the present in this thought-provoking show.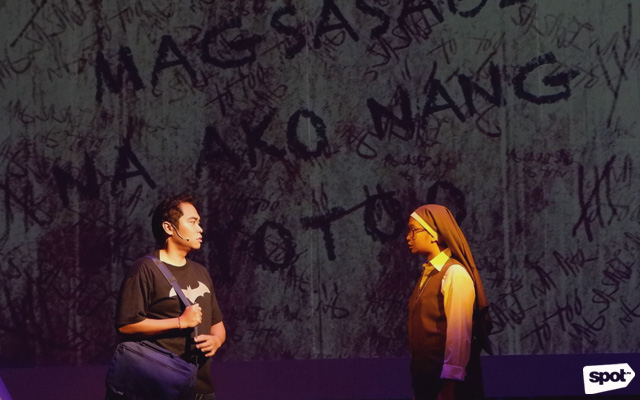 (SPOT.ph) With a title like A Game of Trolls, one can expect a story filled with loads of drama, a healthy dose of political intrigue and a splash of spectacle. You'll definitely get a fair amount of each in PETA's latest musical which runs from September 2 to 29. But unlike George R.R. Martin's series A Song of Ice and Fire, A Game of Trolls' conflict isn't rooted in some made-up fantasy world. It's based on fact—a tragic and painful past the current generation can't seem to grasp.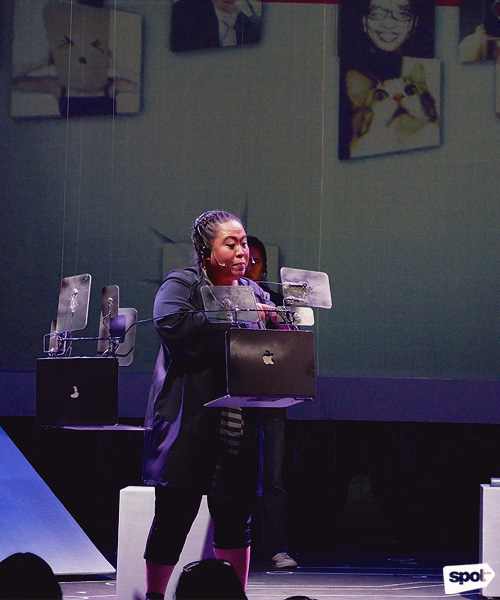 ADVERTISEMENT - CONTINUE READING BELOW
Directed by Maribel Legarda and written by Liza Magtoto, A Game of Trolls revolves around the life of a disgruntled millennial named Hector (TJ Valderrama) who works for an obscure IT company as an online troll. What's his job description? To bash, harass, and create havoc in the digital space for his boss Bimbam (Vince Lim), the son of a Marcos crony. In an ironic twist of fate, Hector's absentee mother Nanay Tere (Upeng Galang-Fernandez) is a former activist during the Martial Law regime.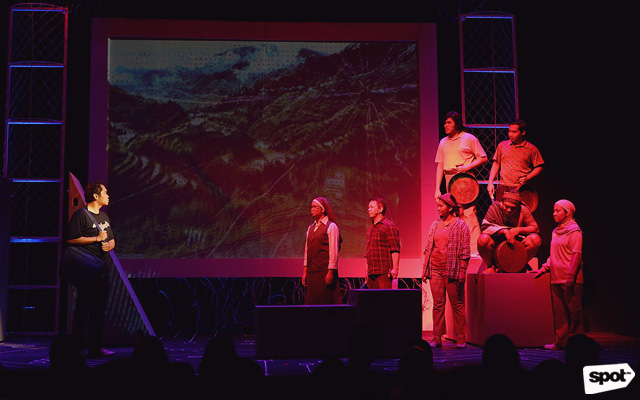 There's never a dull moment in A Game of Trolls. If you're not being razzle-dazzled by rousing musical numbers, you're bombarded with graphic, often disturbing retellings of atrocities during the Martial Law period. At times the transition from one beat to another feels a little abrupt, even jarring, but this is a necessary evil given all the facts and plotlines the story needs to cover.
ADVERTISEMENT - CONTINUE READING BELOW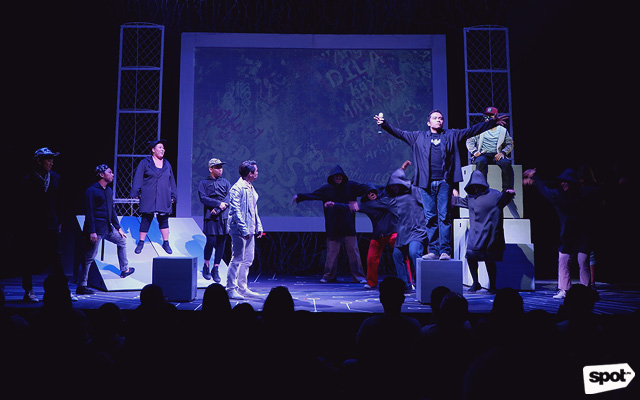 Stage design is minimal, but effective—making use of a wide screen projector which blasts cutesy Emoji graphics alongside real images of missing victims and their loved ones.
In terms of performances, the production is mostly an ensemble piece with heartfelt performances from each cast member. The relationship, however, at the core of A Game of Trolls is between Hector and Nanay Tere. Valderrama does a fine job capturing the angst of a man whose childhood was marred by a moment in history he was too young to remember, let alone understand. Galang-Fernandez flexes her acting chops as a mother who struggles to love her son while reconciling the demons of her past.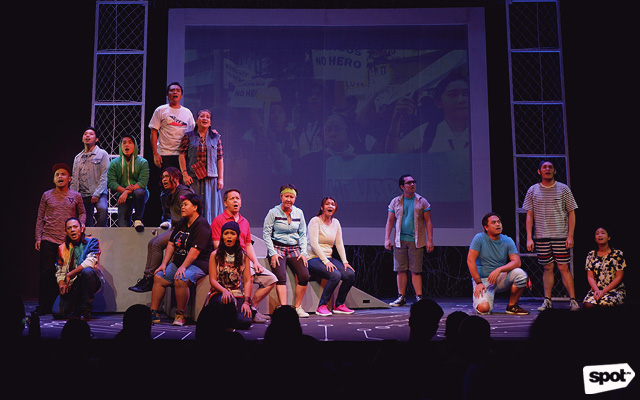 ADVERTISEMENT - CONTINUE READING BELOW
Standout numbers include an epic rap battle near the end of the story, which is an obvious attempt to capture the notoriously short attention span of younger audiences. Clever word puns paired with bombastic choreography make this a moment to watch for.
Only time will tell if the millennial generation Legarda and Magtoto are trying to reach out to will take notice and watch this play. Nevertheless, A Game of Trolls is a story that needs, no, must be told. For as the old adage goes, "those who cannot remember the past are condemned to repeat it."
A Game of Trolls runs from September 2 to 29 at PETA Theater Center, 5 Eymard Drive, New Manila, Quezon City. Tickets, priced from P1,200 to P1,500, are available through Ticketworld or through PETA (725-6244).
Load More Stories