10 Broadway Shows We'd Love to See in Manila
Maybe if we pray hard enough.
(SPOT.ph) With theater groups flying in from around the world to perform shows like Wicked, West Side Story, and Disney's The Lion King in Manila, plus amazing local productions of shows like Kinky Boots, Hair, and Newsies, it's safe to say that Philippine theater is as busy as ever. Don't even get us started on incredible Filipino translations and adaptations of 'night, Mother, The Crucible, and others. The local theatergoer is almost always fully booked on weekends, but there's still no stopping us from watching more—and we want more!
So here's a list of Broadway shows that we'd like to see in Manila, whether staged by our local theater companies or part of an international tour. Which ones are on your wish list?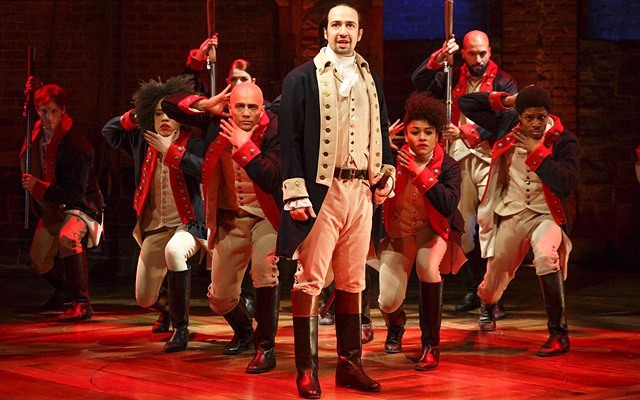 Hamilton
Who hasn't heard of Hamilton by now? Lin-Manuel Miranda's award-winning musical revolves around the life of Alexander Hamilton, an orphan born in the Caribbean who later became George Washington's right-hand man. Hamilton has been praised by critics for the playwright's ingenious incorporation of hip-hop, pop, and soul in the play's narration.
ADVERTISEMENT - CONTINUE READING BELOW
Why you need to see it: Aside from its timely political narrative on immigration, the songs and lyrics of Hamilton have the power to move almost anyone. Its Off-Broadway production in 2015 raked in numerous awards, including Outstanding Musical from the Outer Critics Circle Awards. When it premiered on Broadway, there was no stopping Hamilton from earning more recognition: it's earned a Tony Award for Best Musical, Best Book of a Musical, and Best Original Score; the Pulitzer Prize for Drama; and a Grammy Award for Best Musical Theater Album.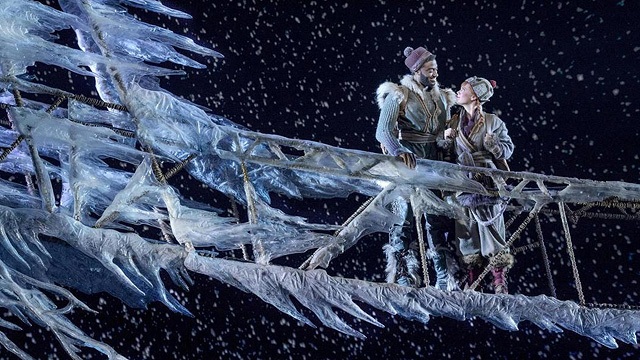 CONTINUE READING BELOW
Recommended Videos
Frozen, the Musical
Believing herself to be cursed with dangerous magical powers, Elsa exiles herself away from her kingdom of Arendelle. Unknown to Elsa, her sister, Princess Anna, follows her and attempts to bring her back. The musical retains the original storyline of the Disney animated feature and adds some backstory about the characters.
ADVERTISEMENT - CONTINUE READING BELOW
Why you need to see it: The tracks are mostly written and composed by Filipino-American Robert Lopez, so how cool would it be to see them performed on a Philippine stage? It's also a huge plus that "Let It Go" won an Academy Award for Best Original Song, aside from scoring trophies at the Critics' Choice Movie Awards, Golden Globe Awards, and Grammy Awards. Talk about a full flush.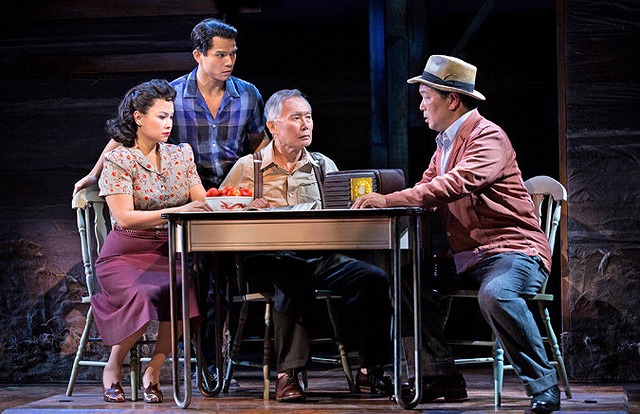 Allegiance
Set in the years of World War II, Allegiance is inspired by actor George Takei's personal experience as a Japanese-American after the attack on Pearl Harbor. The story follows the Kimura family, forced to leave their home in Salinas, California and sent to the Heart Mountain internment camp in Wyoming. 
Why you need to see it: The Broadway production starred George Takei and Lea Salonga as the lead characters. How could that not be reason enough?
ADVERTISEMENT - CONTINUE READING BELOW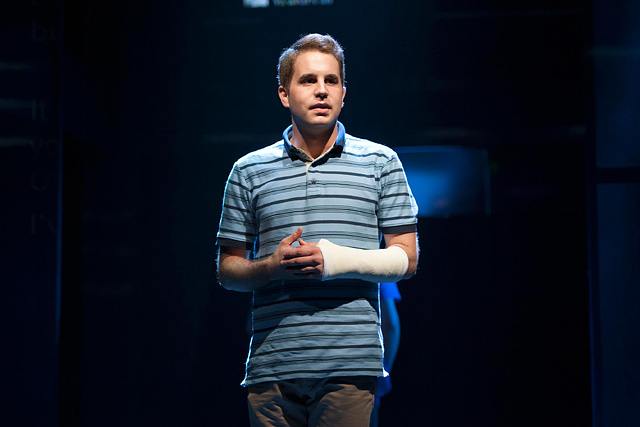 Dear Evan Hansen
Dear Evan Hansen is a musical about a teenager struggling with severe social anxiety. It's earned the approval of Broadway fans with its delicate storytelling and portrayal of a character suffering from mental illness.
Why you need to see it: Dear Evan Hansen won Best Musical, Best Book of a Musical, and Best Original Score at the 2017 Tony Awards; and Best Musical Theater Album at the 2018 Grammy Awards.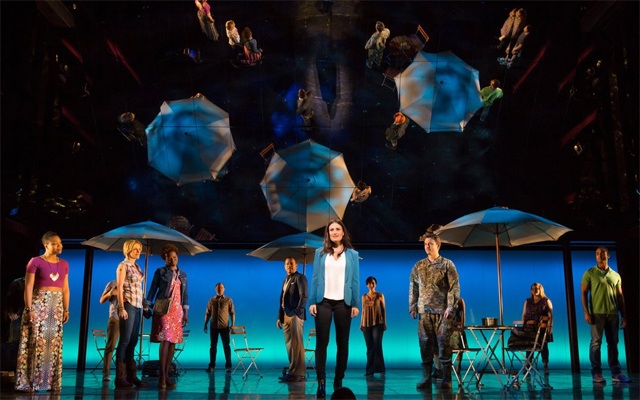 ADVERTISEMENT - CONTINUE READING BELOW
If/Then
Any 30-something professional can relate to If/Then's plot: Elizabeth, an urban planner, moves to the city for a fresh start. She even changes her name, befriends new people, and makes new professional connections to jumpstart he career. Forced into a crossroads, her story branches out to a simultaneous portrayal of two possible and completely opposite life paths.
Why you need to see it: The Broadway show stars Idina Menzel, and how many times have we not loved a Menzel show? Zero. If/Then's cast recording debuted at number 19 on the Billboard 200 chart in 2014.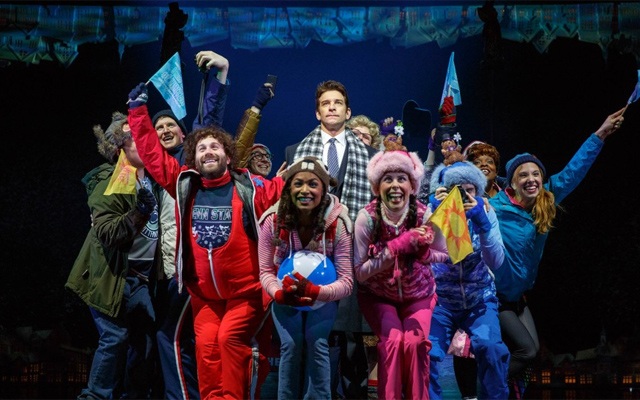 Groundhog Day
This musical comedy, based on the 1993 film of the same name, follows TV weatherman Phil Connors as he covers the annual Groundhog Day event. Things go awry when he finds himself in a time loop, repeating the day again and again.
Why you need to see it: If the film made you laugh, then the musical would be a real treat. It was nominated at the 2017 Tony Awards.
ADVERTISEMENT - CONTINUE READING BELOW
Beautiful: The Carole King Musical
This musical traces the early life and career of singer-songwriter Carole King's humble beginnings as a 16-year-old girl from Brooklyn, with big dreams of becoming one of the most sought-after composers of her time. The musical also reveals how her songs mark significant events in her personal life, particularly her colorful marriage with the late lyricist Gerald Goffin.
Why you need to see it: You're sure to have heard plenty of renditions and covers of popular Carole King hits such as "So Far Away" and "It's Too Late." It also won for Best Musical Theater Album at the 2015 Grammy Awards.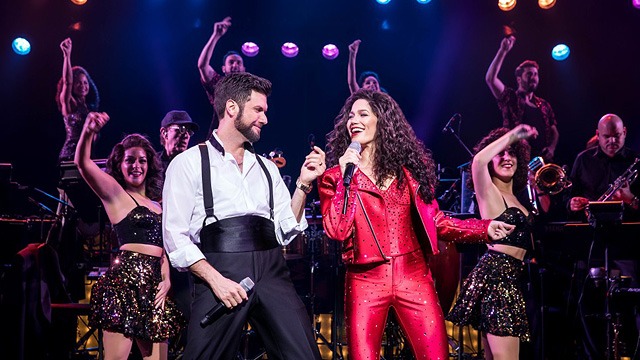 ADVERTISEMENT - CONTINUE READING BELOW
On Your Feet!
On Your Feet! tells the story of the humble beginnings of Gloria and Emilio Estefan, from their Little Havana neighborhood in Miami to their success as Grammy-award winning performers and musicians. The musical also touches on the 1990 life-changing road accident that led to Gloria Estefan's fears that she would never be able to perform live again.
Why you need to see it: The musical's recreation of Gloria Estefan's 1991 American Music Awards performance of "Coming Out of the Dark" is not to be missed. It was her comeback after almost a year of physical therapy and rehabilitation following the accident, and it's almost impossible not to get teary-eyed.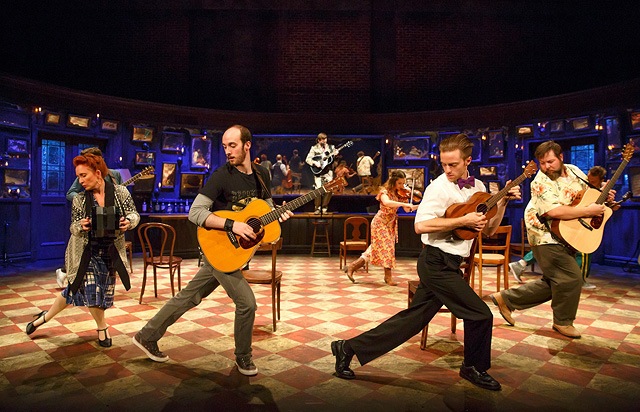 Once, the Musical
Once is the story of Guy, a busker on the streets of Dublin, who meets Girl, a Czech immigrant. Sharing a common interest in making music, they slowly form an imperfect and complicated relationship.
ADVERTISEMENT - CONTINUE READING BELOW
Why you need to see it: The musical is based on a 2007 film by John Carney, who also directed Begin Again. We're pretty sure it would be hard not to sing along to the Academy Award-winning song "Falling Slowly."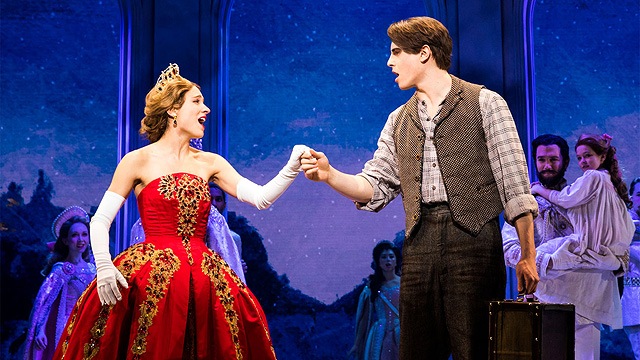 Anastasia
The musical tells the legend of Grand Duchess Anastasia Nikolaevna of Russia who claims that she escaped the execution of her royal family, the Romanovs of Russia. The question is, is she really the long-lost duchess, or merely a naive girl who's been manipulated by two con men? 
Why you need to see it: Rags-to-riches tales are just hard to resist. That, plus the soaring music and opulent costumes, make this show wish list-worthy. 
Share this story with your friends!
---
Help us make Spot.ph better!
Take the short survey
Load More Stories