The Brewsters Are Very Filipino in REP's Arsenic and Old Lace
It runs from April 6 to 29 at Onstage Theater.
(SPOT.ph) We all know how crazy families can be; and this April, Repertory Philippines takes the crazy up a notch (and more) with Arsenic and Old Lace. This American dark comedy written by playwright Joseph Kesselring runs from April 6 to 29 at Onstage Theater in Makati City under the direction of Jamie Wilson.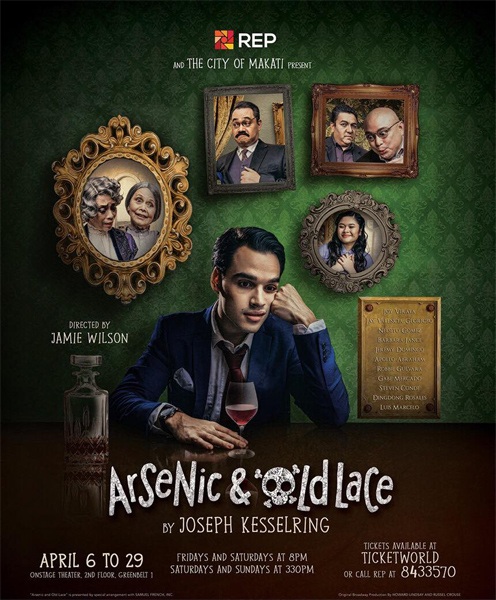 Arsenic and Old Lace revolves around the Brewsters who descended from the first English Puritans and has now spiraled into a family of insane homicidal maniacs. It centers on Mortimer Brewster (Nelsito Gomez), a drama critic with a steady job in a local publication and is newly engaged. His life turns upside down when he visits his family in Brooklyn and learn all about the secrets he'd rather have not known. He meets his two spinster aunts—Abby (Joy Virata) and Martha (Jay Valencia Glorioso) who would lace their homemade wine with arsenic to murder lonely old men, his brother Teddy (Jeremy Domingo) who thinks he is Theodore Roosevelt, and another brother named Jonathan (Apollo Abraham) who has his face changed to that of a horror-film actor.
ADVERTISEMENT - CONTINUE READING BELOW
Before curtains roll up come opening night, we sat down with the Brewsters to know how they relate to the Filipino audience.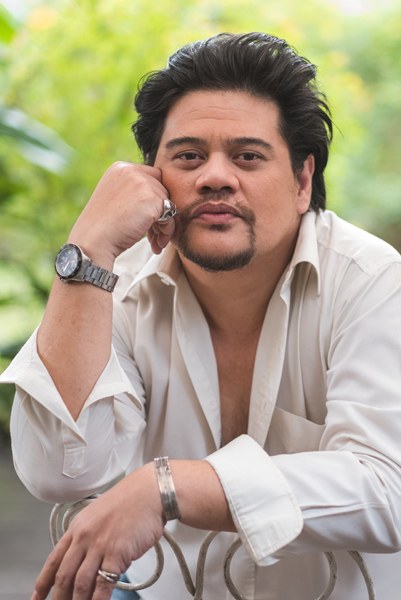 Director Jamie Wilson
This is the third time that Repertory Philippines is producing Arsenic and Old Lace. Were you able to see the first staging?
Jamie Wilson: I was much younger when Rep staged it first. I first saw Arsenic and Old Lace at Insular Life. I was selling programs outside; I was front of house. I had the task to sell programs and handle season ticket reservations. I would always sneak in and watch it because I loved this play. It always made me laugh. And the characters are so interesting. They're sort of life an Addams Family-esque. If you look deep enough, I think all our families are like that. If I'm not mistaken, I was the assistant light board operator for the second run.
CONTINUE READING BELOW
Recommended Videos
Joy Virata: Now he's directing, destiny!
SPOT.ph: Did you choose to be the director for this one?
Wilson: I'm also part of the Rep's art council, we read plays and we choose plays for the season. I just got an e-mail from Tita Joy one day and she said 'Jamie, would you be interested in directing Arsenic and Old Lace?' Of course, I'm like—"Yeah! Let's do it." I'm familiar with the material. It's a new space, that changes things, because Insular Life is very small. I had a whole bunch of questions for her—Do I get creative control? Who can I cast? She answered me, "Basta I want to be in the play. I'll say yes to everything basta I'm in the play."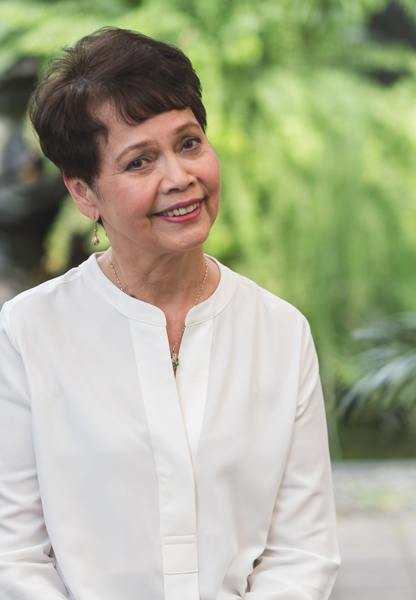 Joy Virata as Abigail Brewster
Why was it chosen for the 2018 lineup?
Virata: Because it was a classic. Rep likes to do a—I call it a smorgasbord; we have all kinds of plays, different kinds of plays. We already had a good ha-ha comedy [Comedy of Tenors]. We had Silent Sky, which is a nice drama. And so we needed a classic which is also funny. So we all remembered, why don't we revive Arsenic? It's a good balance of modern ha-ha, gentle drama, and a classic ha-ha.
ADVERTISEMENT - CONTINUE READING BELOW
Wilson: My term is "legacy play." It's basically showing the strengths of Repertory Philippines by restaging the plays that we've done before that the modern audience—our younger audience—haven't seen. It's [Joseph Kesselring]'s greatest hit because it's a classic in all sense of the word. It's nice to bring these plays back so that new audience can appreciate.
Virata: Somebody asked me, "Why are you doing something you've did before?" I asked her, "How old are you? Have you seen the play?" She said, "No." I said, "Well, we did the play when you weren't born yet." There's a whole lot of people should really see the classic.
Apollo Abraham: From an actor's point-of-view, the same show becomes different when you have different actors, correct?
Virata: Absolutely.
SPOT.ph: And different audience.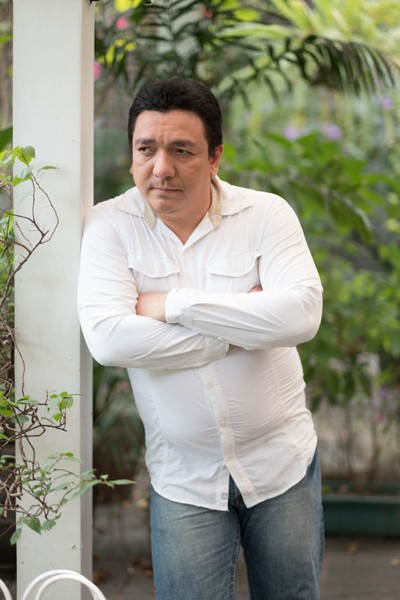 Apollo Abraham as Jonathan Brewster
ADVERTISEMENT - CONTINUE READING BELOW
Aside from the space and set of actors, what else would be different for this one?
Wilson: In the design capacity and humor, I think, would be a little bit different. This play was written in 1941 and it's set in "Present day Brooklyn," which is the present when he wrote it—so that's 1941. Some of the references would go over people's head, so you have to rethink how to make it funny without changing the script. We're not allowed to change the script. Some of them are unfamiliar to me. But I think if you stick to the story and the relationships of each cast member within the family and outside the family—that's the reason why this is a classic. Even with those dated references or period references, it's still about a dysfunctional family that manages their dysfunctionality in the most charming way. Aside from the fact that they murder people—it's just a small detail.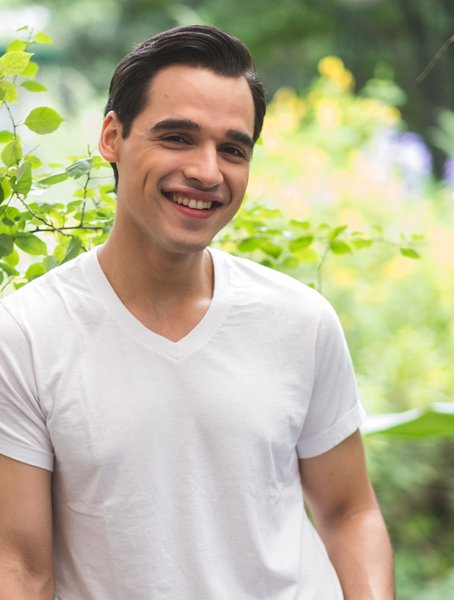 ADVERTISEMENT - CONTINUE READING BELOW
Nelsito Gomez as Mortimer Brewster
You talked about how Arsenic is related to a dysfunctional family, how do you think would it be relevant to the Filipino family?
Wilson: The first thing is that everybody who steps into the house, [the Brewsters] keep on trying to feed them. That alone is very Filipino. The reverence that they show the elders of the house goes back to our respect to our elders. Who's in charge of the household? Who do you obey? You always obey the aunties because they're the authority in the house. They're the top of the food chain. In that sense, it's very relatable to the Filipino family.
Nelsito Gomez: In terms of my character, there's something strangely Filipino about doing almost anything to protect the ones in your family. That's what Mortimer goes through the entire play. While reading the script, I was thinking that he can easily turn his aunts over to the police for what they do. But he won't because it's family and that sense of family, the loyalty of family, protecting the family is very Filipino.
SPOT.ph: To a fault sometimes.
Gomez: To a fault sometimes. In the case of our story, it's a good thing.
Arsenic and Old Lace runs from April 6 to 29 at Onstage Theater, Greenbelt 1, Makati City. Tickets, priced from P1,200 to P1,500, are available through Ticketworld.
Share this story with your friends!
---
Help us make Spot.ph better!
Take the short survey
Load More Stories