ArtBGC Festival 2016: These colorful walls will leave you mesmerized
Get to know artists Bunnie Reiss and Trip63.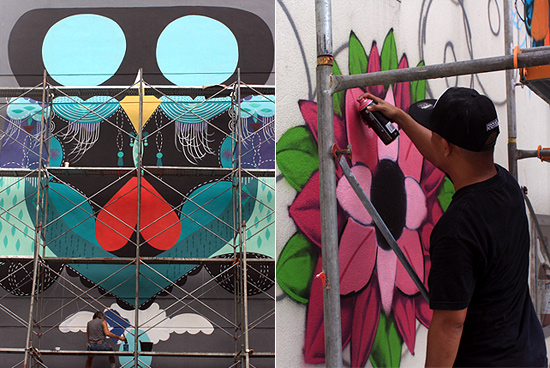 (SPOT.ph) In case you missed ArtBGC Mural Festival 2016, there's still lots to see based on what the artists have left behind. Local and foreign talents have weaved together different stories that will keep you looking up and around Bonifacio Global City. "It's really interesting. Not only to have them from different parts of the world and have a global voice, but also have them kind of speaking back to and about the Philippines," revealed Kayo Cosio of Honeycomb Communities, one of the forces behind the festival.
This collision of two worlds was best exemplified by the artists when we talked to them while they were taking a break away from their scaffolding, brushes, and paint cans.
Bunnie Reiss is a Los Angeles-based urban folk artist whose family is originally from Eastern Europe. She brings this Russian and Polish experience to her artwork by providing a "modern urban feeling" to motifs of nature, magic, and community. "Painting is so great for me. I'm able to understand the rhythm of what's going on in the country and connect with the people around me. And I think that walls reflect that."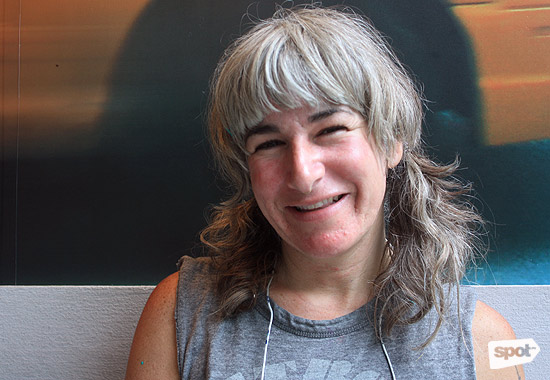 ADVERTISEMENT - CONTINUE READING BELOW
Bunnie Reiss
She became part of this year's mural festival after connecting with Beau Basse of LeBasse Projects, one of the organizers, in a similar event in downtown LA in 2015. When asked how her experience was so far, she said with such excitement: "I love it. It's crazy hot but I love it. It's unlike any experience I've ever had. I painted in a lot of countries and it's really unique here." She narrated how Filipinos would want to know more about her and her process whenever they passed by her artwork in BGC. She describes local artists as professional, creative, and critical of what's happening in the country. "I feel like there's a real drive to make art here."
CONTINUE READING BELOW
Recommended Videos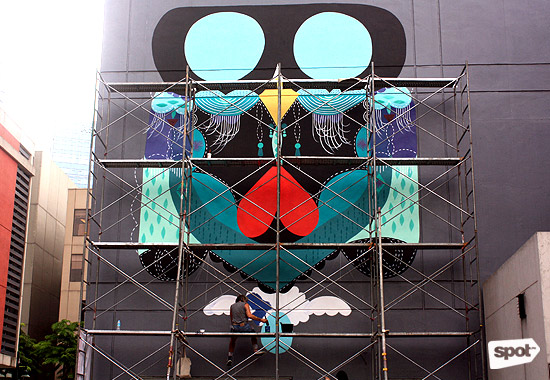 Reiss' interest in art started in childhood. "It was the quickest thing to make me quiet when I was a kid." She has a master's degree in painting from the San Francisco Arts Institute and she's been practicing it regularly for about 20 years. Her tip to aspiring artists? "Just go for it. Not a lot of fear there."
ADVERTISEMENT - CONTINUE READING BELOW
Unlike Reiss, Manila-based graffiti artist Trip63 didn't attend art school. "I started out late. I wasn't that kid who always draws," he confessed. It was in 2007 when he started becoming interested in street art. The self-taught artist watched videos on graffiti and spray painting, immersing himself in groups and collectives involved in public art. In 2015, he volunteered to help out for the first run of the Mural Festival, and so he was surprised when Basse informed him that he would have his own wall for ArtBGC 2016.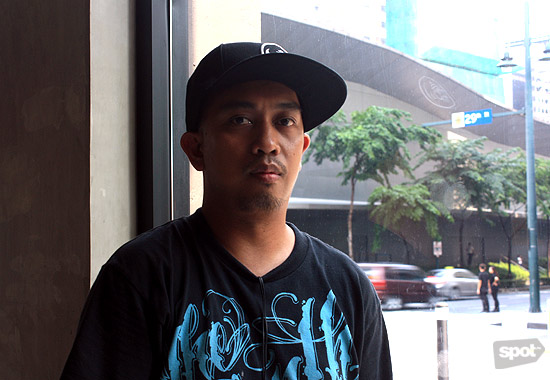 Trip63
His style involves overlapping lines, with thin and thick strokes for depth. He tries to make his art evolve by moving on from letters and numbers to more complex graffiti. "I paint because I hate the norms. I don't want to do the same thing that the guy beside me is doing." He gets his name from the Philippines' country code, adding "I just want to represent."
ADVERTISEMENT - CONTINUE READING BELOW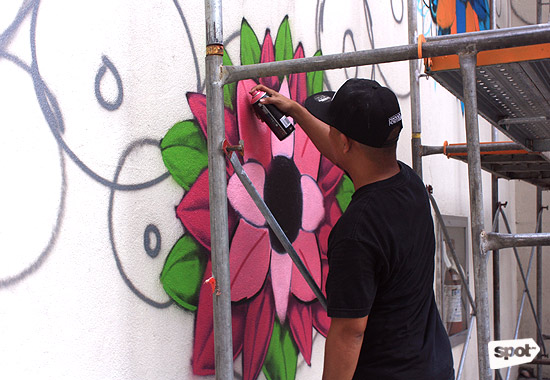 The road isn't always easy for street artists like Trip63 in Manila. Sometimes, even with permits, security guards reprimand them for vandalizing the walls and other public structures with their artworks. Fortunately, street art is finally growing in the country. "We don't want to stop. We want to keep pushing. ArtBGC is a good thing. It's a big outlet. It's a posh place. I'm surprised that [they're hosting] an event as big as this," he says.
Check out Bunnie Reiss and Trip63's murals along 7th Avenue and Lane O at Bonifacio High Street in BGC.
Also read:
Bonifacio Global City gets a facelift
ArtBGC Festival 2016: This KFK mural is going to be Instagram-perfect
Share this story with your friends!
---
Help us make Spot.ph better!
Take the short survey
Load More Stories