Ateneo Art Awards lauds studies on Tumana River problem, lost of Bontoc culture, and typhoon tragedies
They deserve our applause.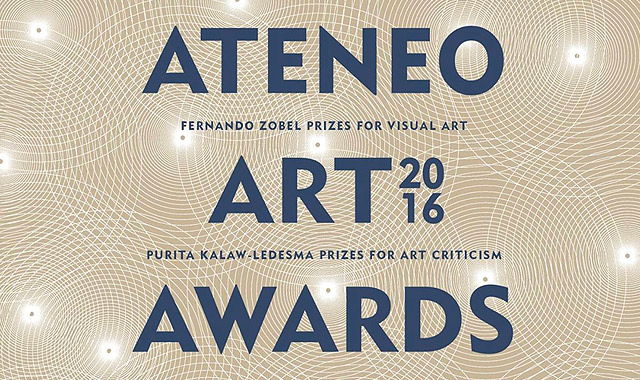 (SPOT.ph) Three artists and two writers emerged victorious in the recently concluded Ateneo Art Awards, a recognition given to Filipino visual artists below the age of 36 for outstanding work in an exhibition shown between May 2, 2015 to May 1, 2016. The recipients of the Fernando Zobel Prizes for Visual Art, announced in an awarding ceremony last September 15 at Shangri-La Plaza in Mandaluyong, are: Martha Atienza for her installation art "Study in Reality No. 3," Rocky Cajigan for his series "Museumified", and Nathalie Dagmang for her art thesis project Dito sa May Ilog ng Tumana. Pristine de Leon and Dominic Zinampan were given the Purita Kalaw-Ledesma Prize for Art Criticism.
ADVERTISEMENT - CONTINUE READING BELOW
Recognizing young artists since 2004, the Ateneo Art Awards honors Fernando Zóbel de Ayala, founding benefactor of the Ateneo Art Gallery and was a staunch advocate of emerging Filipino visual artists. Purita Kalaw-Ledesma, on the other hand, was one of the most important patrons of Philippine modern art and founder of the Art Association of the Philippines.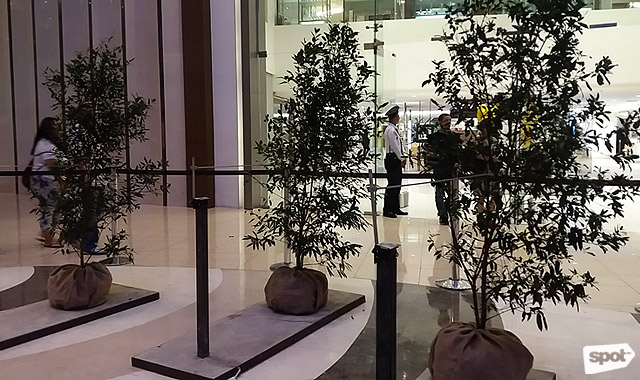 ADVERTISEMENT - CONTINUE READING BELOW
Atienza's "Study in Reality No. 3" was shown at the Silverlens Gallery from May 7 to June 6, 2015. Her work consists of an installation of small trees shaken by robotic arms and the sound of storm winds through speakers. The whole set-up mimics the feeling of a storm, specifically the impact of Typhoon Hagupit on a small community in Bantayan Island (Cebu), which she calls home. She's going to the La Trobe University Visual Arts Centre in Australia for a residency grant.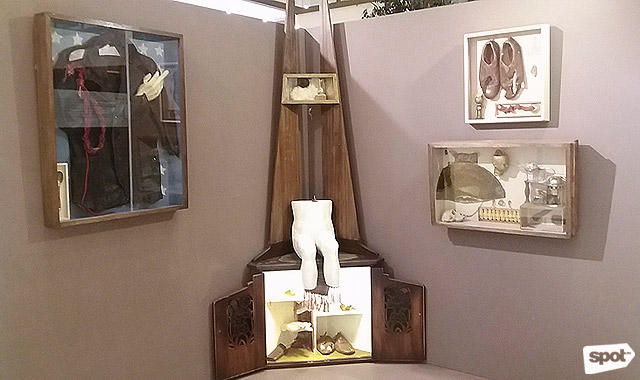 ADVERTISEMENT - CONTINUE READING BELOW
Cajigan's "Museumified," on exhibit at Blanc Gallery in October 2015, is a series of assemblages that examine his Bontoc heritage and culture amidst colonization. They were collected by the artist himself from thrift shops in Baguio City and crafted to convey communal stories. The artwork examines notions of identity and representation.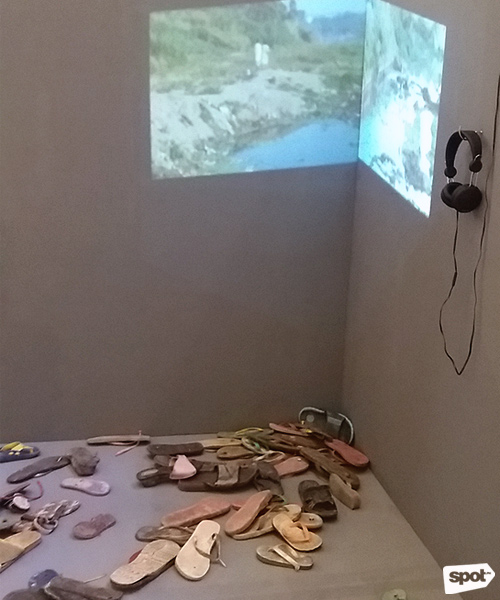 ADVERTISEMENT - CONTINUE READING BELOW
Dagmang's Dito sa May Ilog ng Tumana: A Sensory Investigation on The Contradictory Relationship of Barangay Tumana with the Marikina River is an undergraduate thesis project on the river's being both a source of life and turmoil. It combines her fine arts education with ethnographic methods, influenced from her anthropologist father. Video footages, still photos, and found objects comprise the case study that shows a responsible portrayal of the riverbank community. Dito sa May Ilog ng Tumana was shown at the University of the Philippines College of Fine Arts from May 27 to June 5, 2015. She won residency grants at the Liverpool Hope University – Creative Campus in England and the Artesan Gallery + Studio in Singapore.
De Leon was recognized for her essay Owning the Image: Exploring Lopez Museum's political cartoons and the pleasures of resistance and will start writing a bimonthly column for the Philippine Star. Zinampan's Chambers of Reflection: A Critique on Mark Justiniani's Reverb earned him a writing opportunity for ArtAsiaPacific magazine.
ADVERTISEMENT - CONTINUE READING BELOW
Works of the Ateneo Art Awards 2016 winners and shortlisted artists are on exhibit at the Shangri-La Plaza Grand Atrium until today, September 19. They will be on display at the Ateneo Art Gallery in Ateneo de Manila University, Quezon City on October 10 to December 3.
Recommended Videos
Load More Stories