See the most beautiful handmade items at Likhang Habi Fair 2016
Support local!
(SPOT.ph) When was the last time you wore something Filipino-made? Habi Philippine Textile Council presents the sixth season of its annual Likhang Habi Market Fair from October 14 to 16 at the Glorietta Activity Center in Makati City. It highlights hand-woven textiles from all over the Philippines as well as home and lifestyle accessories made by local artisans. Put under the spotlight is the homegrown cotton which can easily be compared to the quality of cotton produced abroad.
"You know we have cotton here, and it is endemic, people just need to be aware of it and appreciate it. Cotton seeds are an indispensable part of native rituals and lore. But aside from being a large part of the indigenous people's culture, a great number of Filipino farmers and weavers also depend on it for their living," explained Habi Chair, Maribel Ongpin, in an interview with Philippine Star.
Just in time for pre-holiday shopping, here are 10 Likhang Habi finds to look out for during the fair: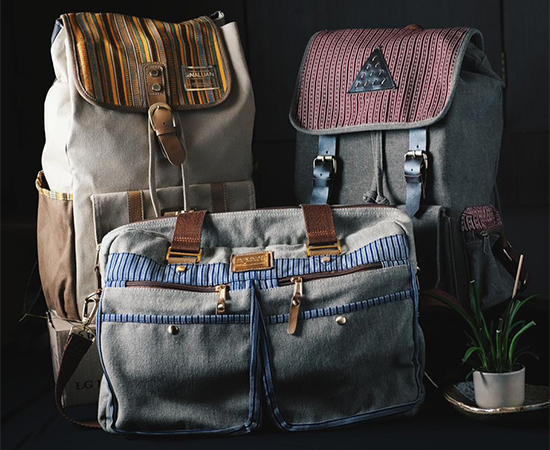 Travel bags by AKABA
Promote Philippine artistry while traveling around the world with your very own AKABA bag. These handcrafted knapsacks and messenger bags showcase intricately woven patterns by the Yakan people from Basilan and Hanunuo Mangyans of Oriental Mindoro. They also have laptop sleeves for your gadgets!
For more information, e-mail info@akaba.co or follow AKABA Ltd. Design Co. on Facebook.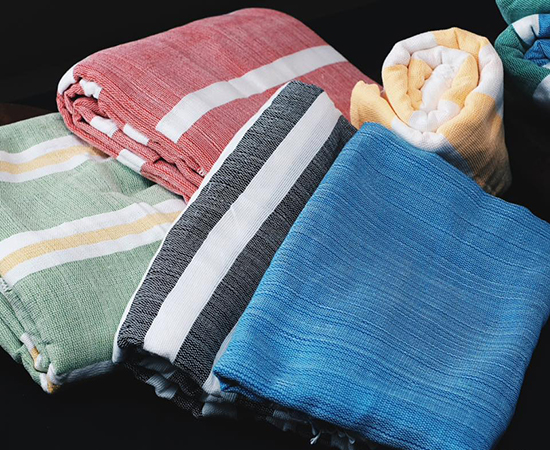 Philippine abel by Beyond Borders
Beyond Borders is a brand of hand-woven blankets, covers, towels, and napkins from the Ilocos region. Traditionally known as inabel, these products are made using antique wooden loom and a weaving technique handed down from mother to daughter. Each Beyond Borders product is a piece of Filipino heritage.
For more information, e-mail blankets.beyondborders@gmail.com or follow Beyond Borders Philippines on Facebook.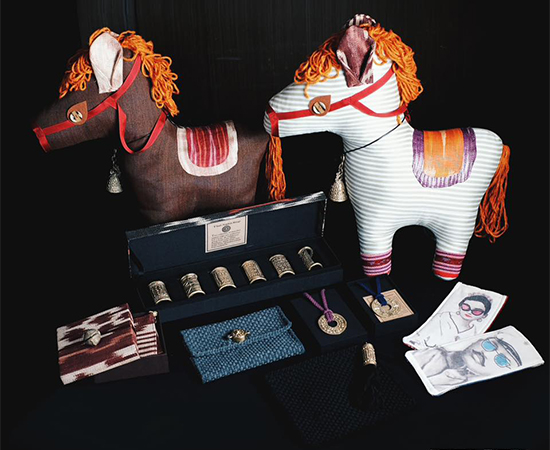 Novelty items by Gift and Graces
Gifts and Graces, a social enterprise, supports marginalized craftsmen and champions livelihood products. It helps local communities by providing three business solutions, such as: product development, market access, and capability building on enterprise management. Joining the annual Likhang Habi Market Fair is part of their efforts to expose locally made products to the international market.
For more information, e-mail info@giftsandgraces.com or follow Gifts and Graces Fair Trade Foundation, Inc. on Facebook.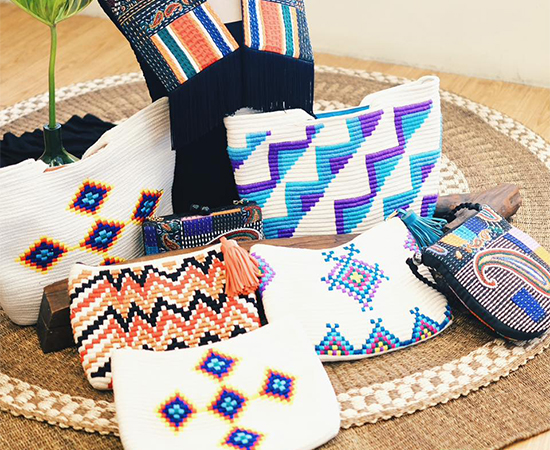 Clutches and totes by Iraya Mangyan Craft Ayala Foundation
The Ayala Foundation has been assisting the indigenous Iraya-Mangyan community of Puerto Galera, Talipanan, Oriental Mindoro not only through educational and feeding assistance but also through sustainable livelihood. One of their projects is the revival of the ethnic community's tradition of weaving, particularly the creation of functional nito baskets and colorful clutches.
ADVERTISEMENT - CONTINUE READING BELOW
For more information, e-mail info@ayalafoundation.org or visit the Ayala Foundation website.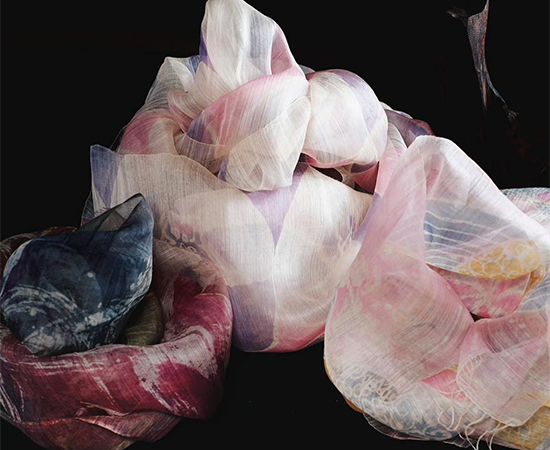 Batik silk scarves by La Herminia Piña Weaving Industry
Panay Island, specifically the province of Aklan, is known for its age-old tradition of piña weaving. One of the local groups, La Herminia Piña Weaving Industry of Kalibo, has been supplying hand-loomed piña fabric locally and internationally, and at the Asia-Pacific Economic Cooperation Summit in 2015, world leaders wore the country's Barong Tagalog made with this fabric. They also combine piña with silk fabric to make shawls, wraps, gowns, place mats, and other items.
For more information, e-mail info@laherminiaweaving.com.ph or visit the La Herminia Piña Weaving Industry website.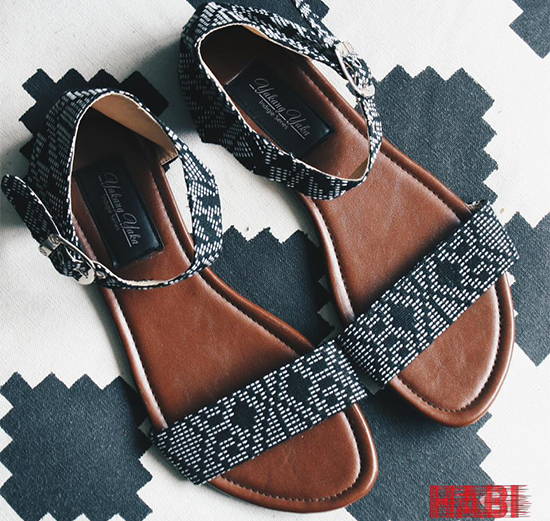 Sandals by Yakang Yaka
Yakang Yaka (a.k.a. kayang-kaya) proves that Philippine craftsmanship can make it big. It encourages and promotes the Yakan artisans of Mindanao by selling merchandise, such as sandals and bags, inspired by tenun and batik weaving.
For more information, e-mail yakangyaka123@hotmail.com or follow Yakang Yaka on Facebook.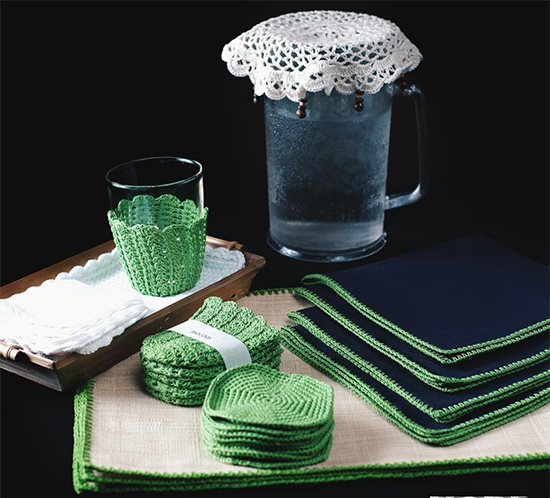 Placemats and coasters by Milvidas
Milvidas, a word which means "a thousand lives," was formed in 2011 by the ladies of a Gawad Kalinga community in Multinational, Parañaque. They specialize in hand-crocheted items, such as coasters and placemats, using local yarn.
For more information, e-mail milvidas2010@yahoo.com or follow Milvidas on Facebook.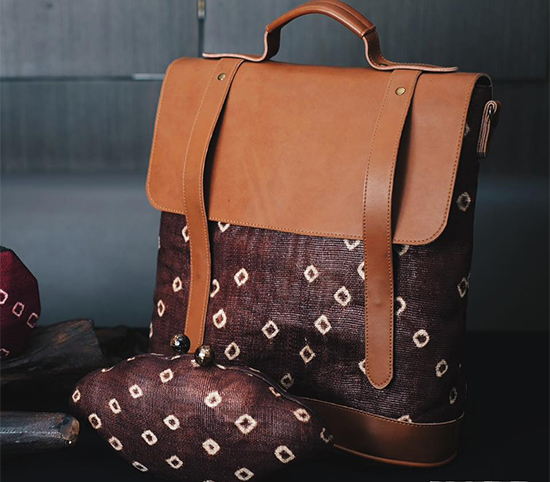 Handbag by The Manila Collectible
The Manila Collectible Company, a one-stop shop for the Philippine products, brings the Manila store to the Likhang Habi Market Fair. It specializes in handspun textiles and accessories as well as organic products like coffee.
For more information, e-mail tmccfun@gmail.com or follow The Manila Collectible Co. on Facebook.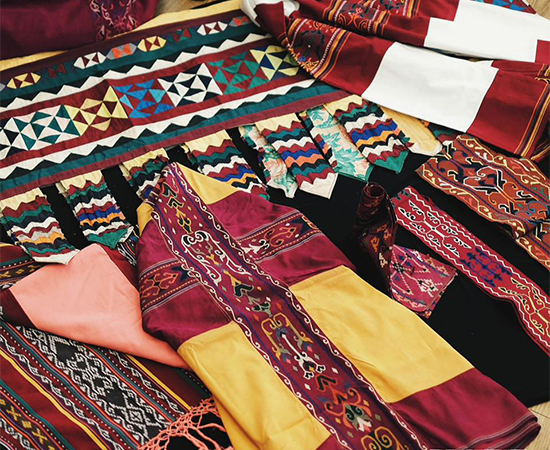 Maranao textile by Balud Craft
The Maranao (a.k.a. People of the Lake) of Mindanao are known for the traditional back-strap loom weaving that produces textile with intricate and colorful design. Their motifs often lean towards geometric and angular shapes.
For more information, follow Balud Craft et. al. on Facebook.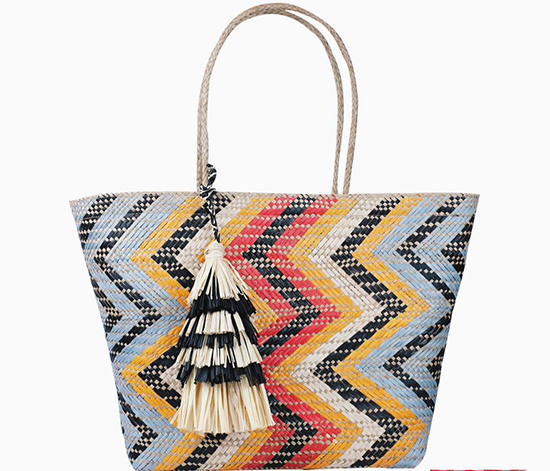 Ticog bag by Eva Marie Arts & Craft
Eva Marie Arts & Craft is a producer of world-class hand-woven bags made of ticog grass, which grows abundantly in Basey, Samar. This indigenous material is turned into mats, handbags, decorative items, room dividers, and even ceiling panels. The local livelihood program supports the displaced families of the 2013 Yolanda typhoon.
For more information, e-mail evamarieadona@yahoo.com or follow Mabaysay by Eva Marie Arts & Craft on Facebook.
ADVERTISEMENT - CONTINUE READING BELOW
Likhang Habi Market Fair 2016 is on October 14 to 16 at the Glorietta Activity Center, Parkway Drive, Makati City. For more information, visit HABI The Philippine Textile Council on Facebook.
All photos from HABI The Philippine Textile Council Facebook Page.
Load More Stories