Why we're glad we waited before going to Art in the Park 2017
Did you check out this year's affordable art fair?
(SPOT.ph) The annual Art in the Park happens in April, which means that rummaging through boxes of art pieces is not only tiring but also very draining, given the heat and humidity. So this year, on April 2, we tried catching the tail end of the whole-day affair. We weren't disappointed; the night-time crowd was treated to Jaime Velasquez Park's enchanting ambience, provided in part by the lights hanging from the big acacia trees and along the covered walkways.

There are a few other reasons we're glad we switched it up this year, including the more relaxed atmosphere, friendlier visitors (probably care of the wine), and shorter queues at the food booths. We should do this again in 2018! Or maybe go in the morning and then again at night...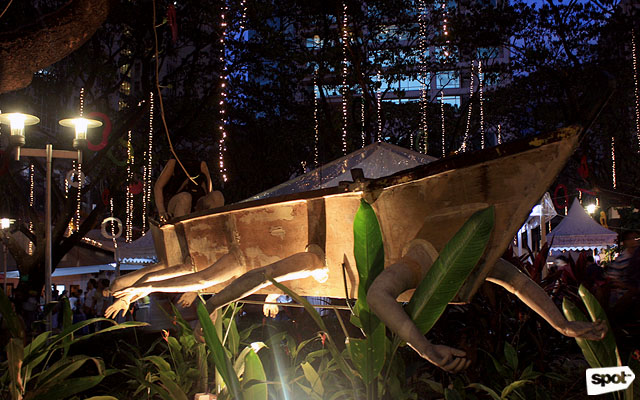 Carzen Esprela's 14-foot long "Bag in a Boat" by the park entrance greeted guests.
ADVERTISEMENT - CONTINUE READING BELOW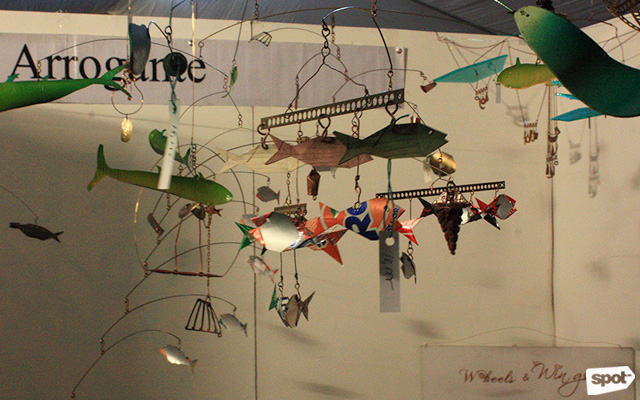 Ral Arrogante turns junk into schools of fish flying in your head.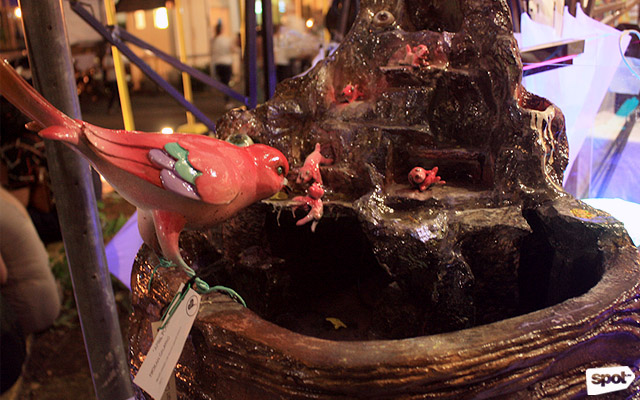 Are those small pink dogs in the background?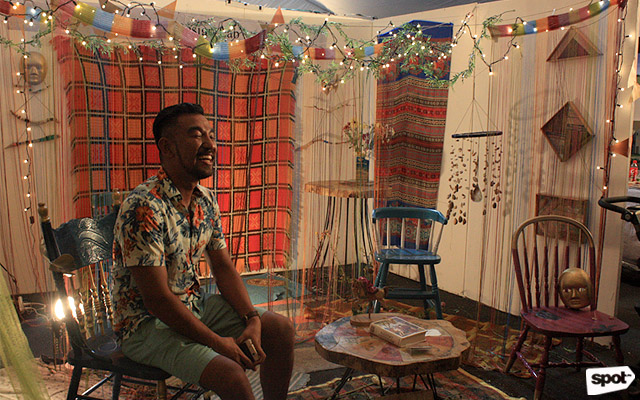 ADVERTISEMENT - CONTINUE READING BELOW
We wanted to bring home the whole furniture set from Timber Design Lab.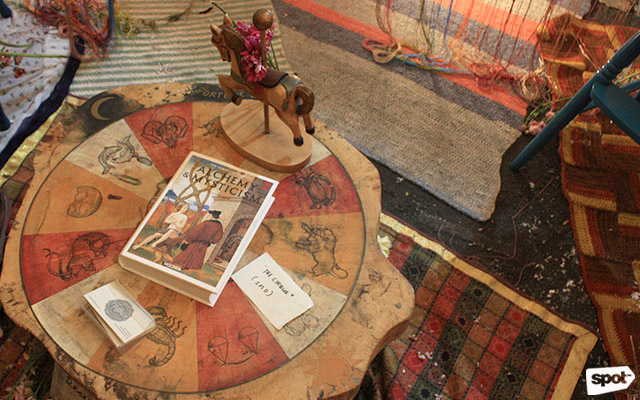 Really cool book not included.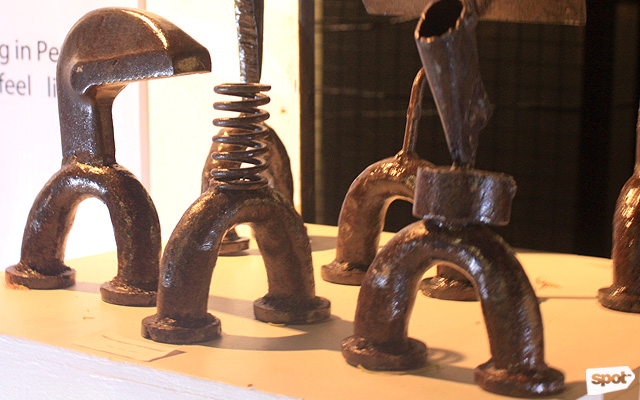 Sculptor Pete Jimenez' spot was a head-turner.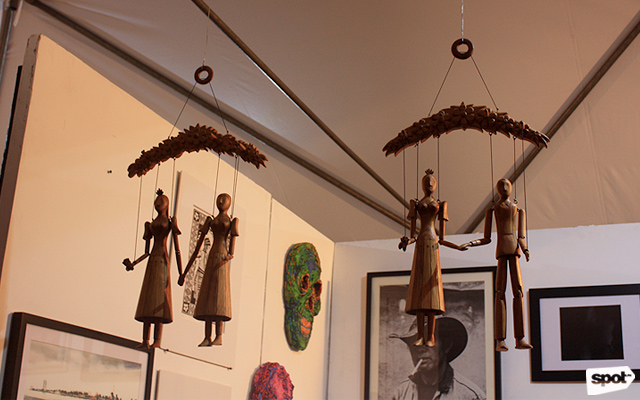 ADVERTISEMENT - CONTINUE READING BELOW
We spotted these cute couple wooden mobiles care of Famous Artists.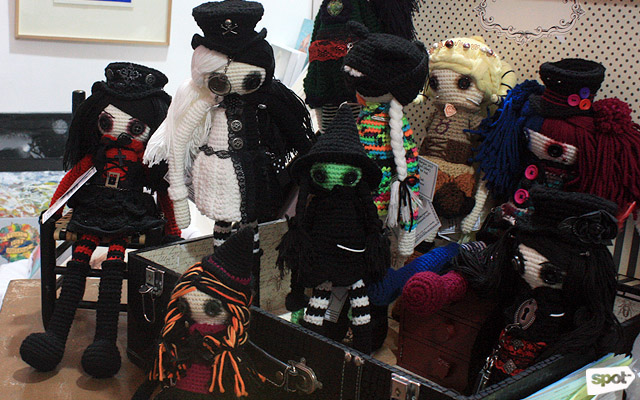 These crochet dolls border on the creepy side.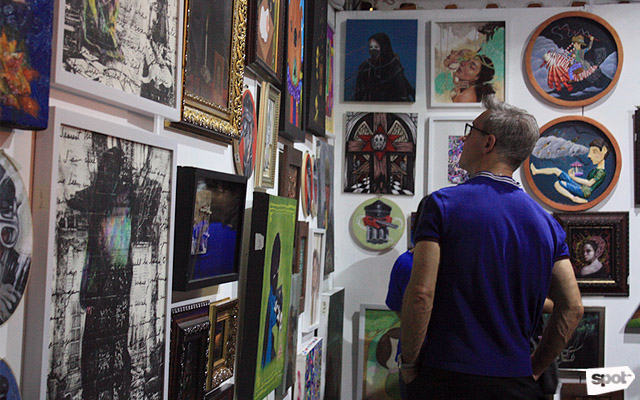 It was definitely art-overload, in a good way.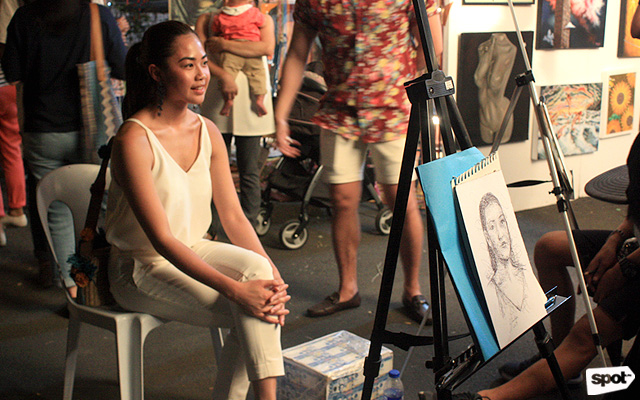 ADVERTISEMENT - CONTINUE READING BELOW
We kept bumping into sketching sessions all over the park.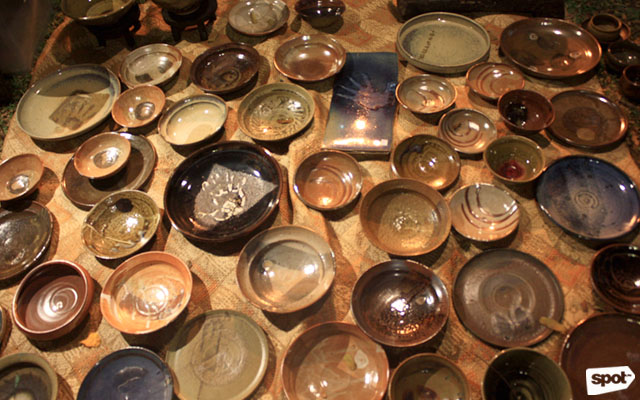 Potters' Group's creations were all laid out on the grass.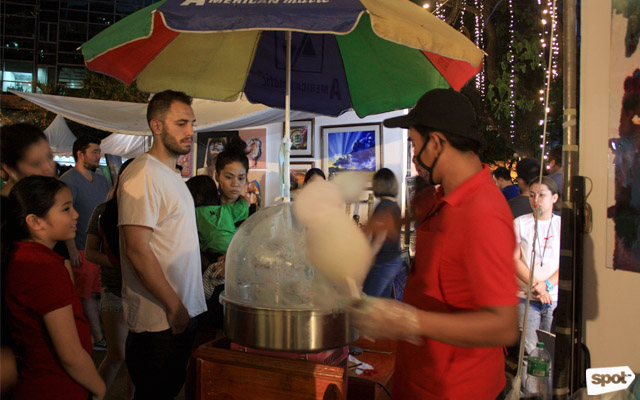 Artful cotton candy was a big hit. It came in all shapes and sizes: an elephant, a Ninja Turtle, a bunny, and even a unicorn. This has been an Art in the Park regular in the last four years.


ADVERTISEMENT - CONTINUE READING BELOW
Load More Stories