Here's your preview of Metro Manila's exciting new cultural hubs
There's lots to look forward to!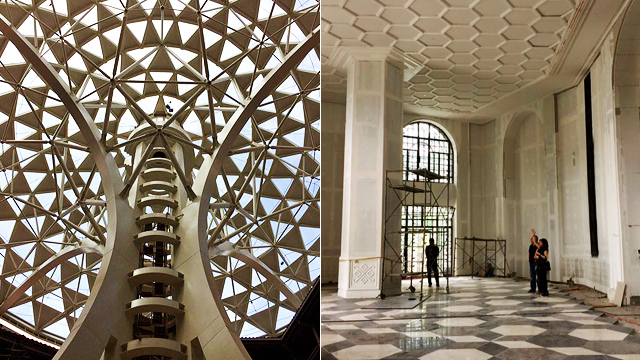 Inside the National Museum of Natural History
(SPOT.ph) 2016 was pretty big for the local creative scene. We saw the rise of new theaters such as the breathtaking BGC Arts Center and the restoration of an old one, the Manila Metropolitan Theater (a.k.a. Grand Dame of Manila). But it seems that 2017 is coming pretty close with its short (but significant) list of soon-to-open cultural hubs right here in the Metro.
ADVERTISEMENT - CONTINUE READING BELOW
Here are a few art venues that we're more than excited to see this year.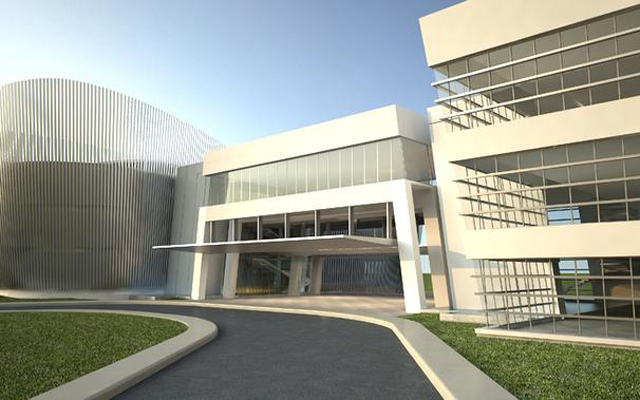 The Areté
Across Ricardo and Dr. Rosita Leong Hall, Ateneo de Manila University, Katipunan Avenue, Loyola Heights, Quezon City
Ateneo's newest university creativity hub is set to open in September 2017 so expect more cultural events on that side of the Metro. It will house the Ateneo Art Gallery, which is currently stationed at the Old Rizal Library; a 900-seater proscenium theater and concert hall; a 250-seater black box theater, rehearsal halls, and art studios. There will also be co-working spaces, aptly called The Sandboxes, that can be turned into experimental classrooms, workshop rooms, more studios, and discussion lounges.
ADVERTISEMENT - CONTINUE READING BELOW
Aside from promoting and advocating the arts, The Areté will also have a Learning Innovation Wing with classrooms dedicated to research and laboratory work. Proving that it's an all-inclusive hub, it will also welcome the Ateneo-Le Cordon Bleu Culinary Institute, the headquarters of the university's newest course offering in Restaurant Entrepreneurship.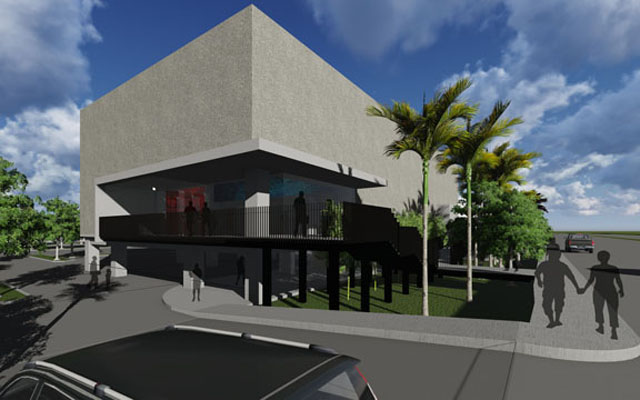 ADVERTISEMENT - CONTINUE READING BELOW
Magdalena Jalandoni Street, Cultural Center of the Philippines Complex, Pasay City
The Cultural Center of the Philippines, built in 1976 and designed by National Artist Leandro Locsin, is finally expanding its facilities. A bigger and better 300-seater Black Box Theater just a couple of blocks behind the Main Building is expected to open in December 2017.
This is just one of the several cultural buildings that the CCP is planning to put up. Two other structures, the Artists' Center and the Performing Arts Theater, are opening in 2019 while the Main Building will be closed to undergo renovation. These will house a 1,000-seater Proscenium Theater, rehearsal halls, a green room, exhibit areas, and other performance spaces.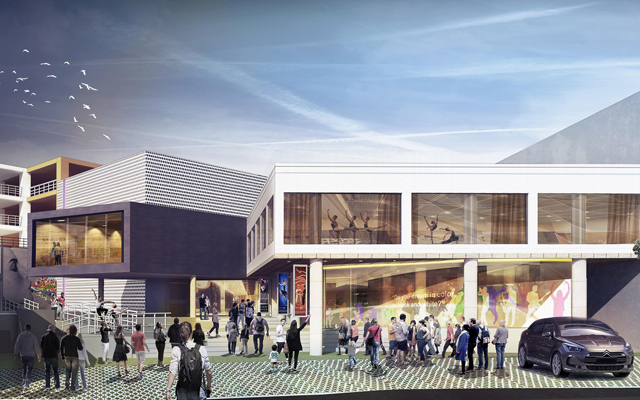 ADVERTISEMENT - CONTINUE READING BELOW
PARC Manila
494 Lt. Artiaga Street, Corazon de Jesus, San Juan City
PARC Manila, short for Performing Arts and Recreation Center, has been open since 2016. It started with one dance rehearsal hall that also used to double as a theater space, then a black box theater was opened later within the compound. But that's not the end of it. Founder Wilmer Guido envisions the 1,600-square-meter compound to be a full-on arts venue that will house at least two dance studios, two band rooms, a gallery, an outdoor stage, a green room, a two-storey black box theater with dressing rooms, and a café. To make this dream a reality, donations and partnerships are facilitated by the non-profit organization The PARC Foundation.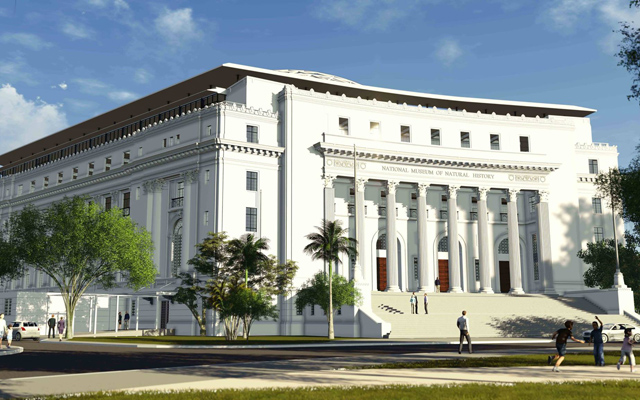 ADVERTISEMENT - CONTINUE READING BELOW
National Museum of Natural History
Kalaw Avenue, Ermita, Manila
The social media pages of the National Commission for Culture and the Arts and National Museum of the Philippines have been dropping hints that the National Museum of Natural History is almost done, and we couldn't be more excited. It completes the trifecta of the National Museum, together with the National Museum of Anthropology (a.k.a. Museum of the Filipino People) and National Museum of Fine Arts (a.k.a. National Art Gallery).
The restored building (formerly the Department of Tourism headquarters) was designed by Dominic Galicia Architects which won the open-to-all bid after proposing the concept of the Tree of Life Courtyard in the center of the structure. Considering that the Philippines is identified as one of the world's most biologically rich countries, it's about time we have a repository for our natural history. By the way, entrance to the National Museum is free...forever.
ADVERTISEMENT - CONTINUE READING BELOW
Recommended Videos
Load More Stories