Here's why you should revisit Quiapo
The vibe over there is electric.
(SPOT.ph) The neighborhood of Quiapo in Manila has become synonymous with unrelenting crowds and grimey traffic. So it's a bit of a surprise that, according to a community of artists and scholars, it is the up-and-coming urban hub for development and the arts.
IMAGE Joanne Escober, embedded from Flickr
ADVERTISEMENT - CONTINUE READING BELOW
Quiapo, as described by socio-anthropologist Fernando Zialcita, is an archipelago made up of little islands in the delta of Manila, named after a lotus-like flower that stays afloat in water. Just as many tributaries cut through the storied district, many people from a wide variety of backgrounds have been passing through, and even settling, in the neighborhood. It's the place where Chinese and Filipino culture complements one another. It's where mosques, basilicas, and pagodas coexist peacefully. And it's where academia, commerce, and art come together to create an electric atmosphere.
As such, this compact cultural center is the perfect starting point to, as Zialcita puts it, "promote collaboration, friendship, and trust" among disparate communities. Thus leading the Philippines, by example, to be a more diversity-accepting and unified nation. This is is exactly what Bellas Artes Projects is working on.
ADVERTISEMENT - CONTINUE READING BELOW
IMAGE Earvin Corono, embedded from Flickr
Embracing the Past
A non-profit arts foundation focused on heritage preservation, Bellas Artes Projects took its name from a historical building originally located in Quiapo, but which has since been preserved at the headquarters of the foundation in Bataan's Las Casas Filipinas de Acuzar. Because of the group's strong ties with Quiapo and mission to embrace history, Bellas Artes Projects has taken it upon itself to organize talks, events, and gallery shows to push forward the revival of the district.
On April 20, the foundation hosted a talk aptly titled "Reviving Quiapo." It was facilitated by Zialcita and Tina Paterno, the technical director for conservation efforts in San Sebastian Basillica. The two experts discussed the possibilities of social and economic progress in the area: tourism would boom, the university belt's knowledge would deepen, locals would have an identity to be proud of, the community would have a more stable livelihood, and much more.
ADVERTISEMENT - CONTINUE READING BELOW
But unlike other neighborhoods where deterioration has been stalled by the development of huge malls and impressive skyscrapers, the speakers suggested an alternative: restoration. Instead of knocking down old structures and replacing them, they believe that pouring resources into repairing and upgrading existing buildings would be a win for the Quiapo of the past, present, and future.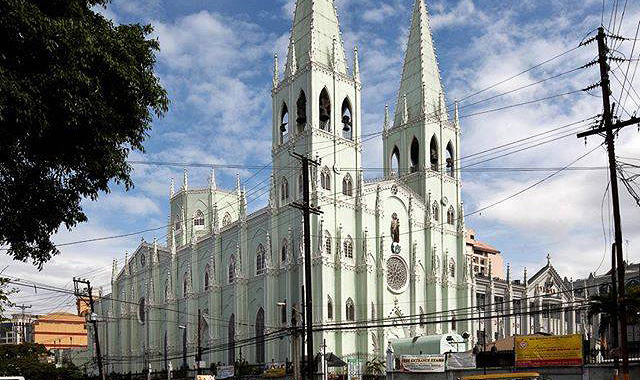 ADVERTISEMENT - CONTINUE READING BELOW
Sustaining the Community
However, this would not be a superficial facelift. As Paterno said during her talk, these efforts "go beyond physical restoration." The heart of these repairs is about benefiting the local community.
In particular, she and Zialcita envision a Quiapo revival that is a joint effort across various sectors and demographics which would benefit all. They are working so that the government, business sector, universities, and other stakeholders in the area would contribute according to their strengths and resources, with the support of the wide range of cultures and religions that make up Quiapo.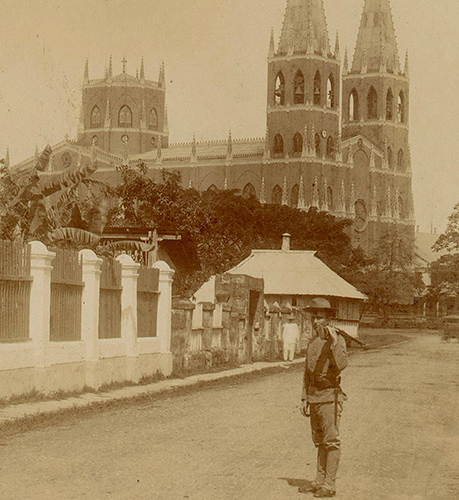 ADVERTISEMENT - CONTINUE READING BELOW
In line with Bellas Artes Projects' goals, Paterno and Zialcita's vision begins with the restoration of historical sites—specifically, San Sebastian Basilica. Although it is a Christian landmark, these experts recognize its "cultural patrimony." Meaning, like the Buddhist temples of Thailand or Shinto shrines of Japan, the value of San Sebastian Basilica transcends religion. The 126-year-old feat of architecture and design has come to be a symbol of Quiapo and Filipino pride.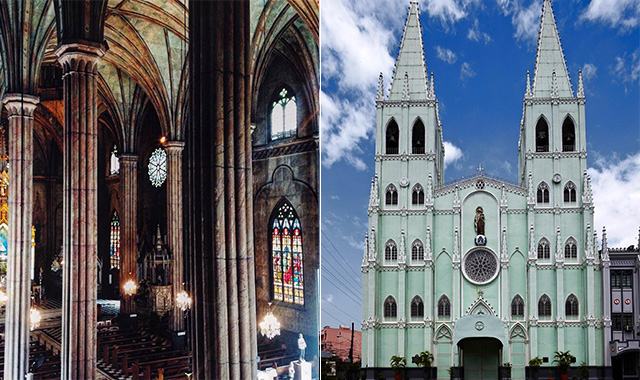 ADVERTISEMENT - CONTINUE READING BELOW
So how does repairing a leaky old building aid the community? Well, already halfway through its 10-year restoration, San Sebastian Basilica is now hosting locally-guided tours, as well as neighborhood festivals. These events intentionally involve outsiders, as well as community members from non-Christian religions. Not only is this creating a harmonious atmosphere in Quiapo, but it is also boosting the local economy and providing sustainable livelihoods for those in need.
San Sebastian Basilica is at Plaza del Carmen, Quiapo, Manila. Tour costs P80/head. For more information, e-mail savesansebastian.org@gmail.com.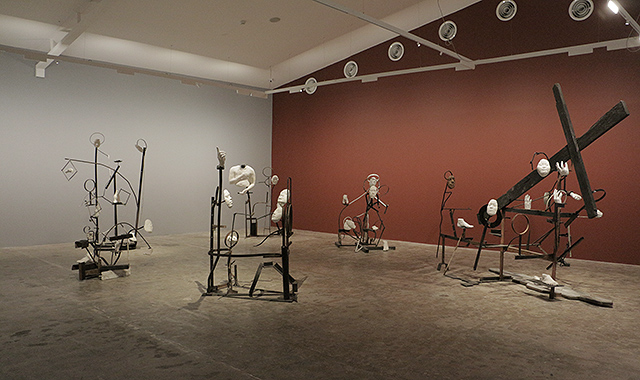 ADVERTISEMENT - CONTINUE READING BELOW
Unifying Through Art
Because of its aim to unify a community by celebrating diversity, as well as to use the past in order to build a future, the "Quiapo Revival" is generating excitement both in the Philippines and internationally.
This year, the award-winning Polish sculptor Pawel Althamer was invited to the Bellas Artes Projects Artist Residency, where he completed a collection titled Nazareno: Quiapo Constellation. Currently on exhibit at the foundation's Makati gallery, Bellas Artes Outpost, the collection is an interactive piece that is continuously expanding.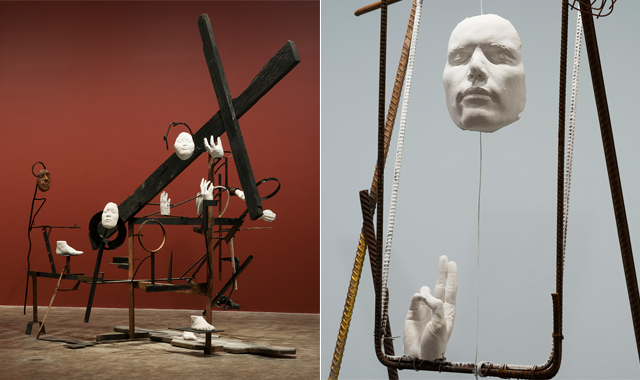 ADVERTISEMENT - CONTINUE READING BELOW
Inspired by Quiapo's cultural fixture, the Black Nazarene Procession where the figure of Jesus is paraded through the district's streets, Althamer's work began as a set of sculptures featuring the plaster representations of the procession's participants. But now, visitors of the exhibit (whether or not they've been to Quiapo) can become a permanent part of it. Anyone who is willing can have their limbs, torso, or face adorn skeletal steel structures made from the remains of historic Filipino buildings. Represented in this "constellation" so far are people from ages seven to 70, from Christian to Muslim to atheist, and from Filipino and foreign. The artist wants to communicate through his work that "we are united, we have a common identity."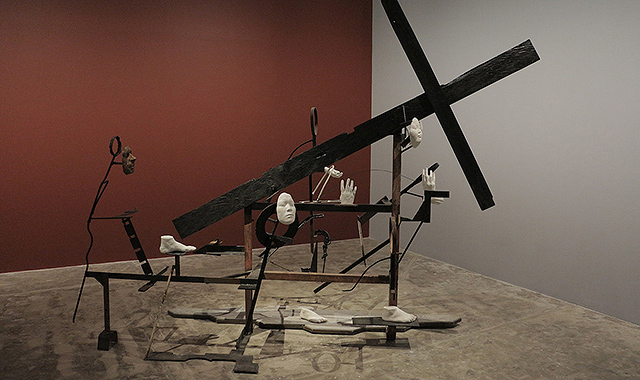 ADVERTISEMENT - CONTINUE READING BELOW
Though Althamer does not have any Filipino roots, he sees the same potential for cultural harmony and socio-economic development that Bellas Artes Projects, Zialcita, and Paterno have. Quiapo is not just an old town that needs its buildings updated, it is a community of people with an opportunity to lead the rest of the nation, and the world, by example. "It doesn't matter if you are Polish or you are from the Philippines," he says about the importance of celebrating history and diversity. We can "work together to bring energy to the people [through] a peaceful exchange."
Nazareno: Quiapo Constellation runs until July 30 at Bellas Artes Projects, 2/F Building C Karrivin Plaza, 2316 Chino Roces Avenue, Makati City. For more information, visit Bellas Artes' website.
Load More Stories