This web-based comic series perfectly sums up adulting
We can all just say #same.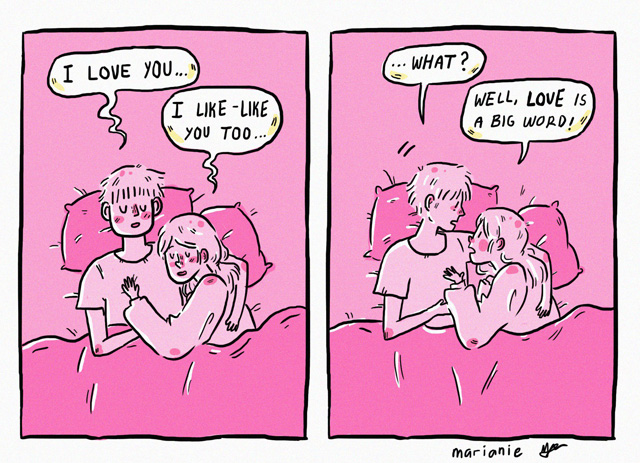 (SPOT.ph) Adult relationships don't come easy. After a handful of dates, you'd have to consider the marriageability (yes, it's a word) of the other party, which side of the city to move to, how to budget your measly income to be able to pay rent/electricity/water/phone/cable bills, and so on. Sometimes, you just wish that it's all puppy love forever.
ADVERTISEMENT - CONTINUE READING BELOW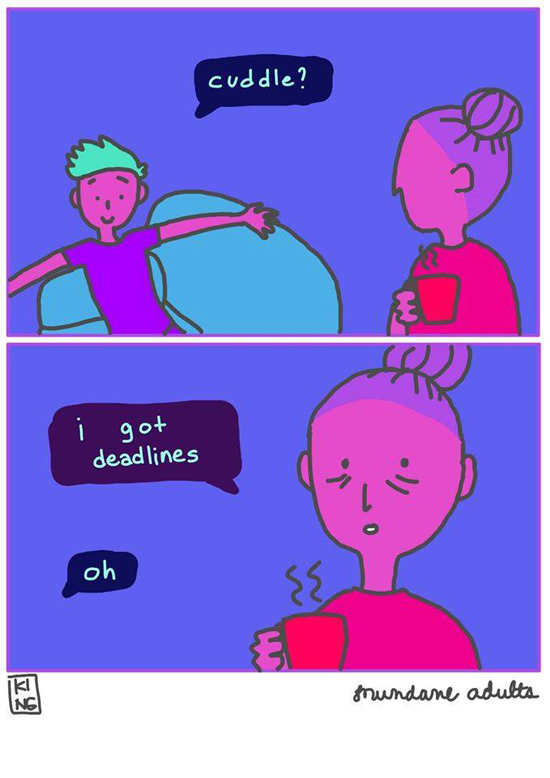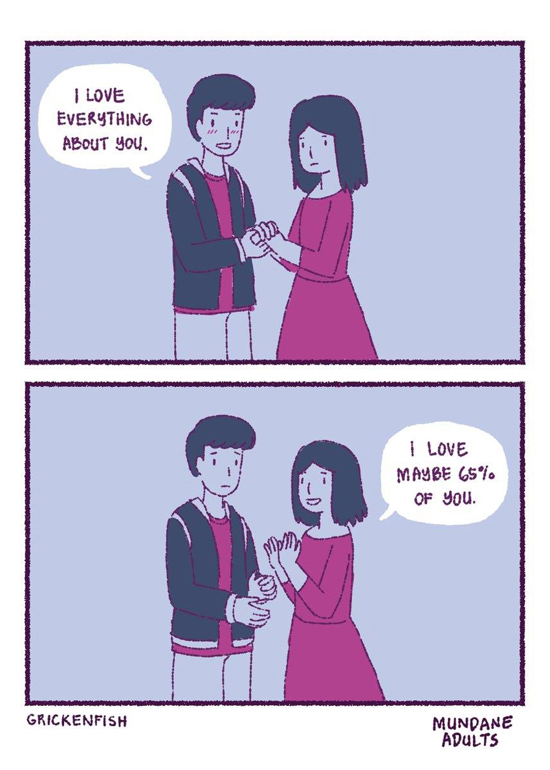 ADVERTISEMENT - CONTINUE READING BELOW
Comic book artist Rob Cham, along with Dani Chuatico and Jess Guanco, lays it out for us through crowdsourced web comics series Mundane Adults, which really started out as commentary on another series. "[My friends and I] were talking about Sundae Kids and how it was kind of just idealizing relationships too much," he tells SPOT.ph. Mundane Adults takes after the web comics by a Bangkok-based illustrator, switching "Sunday/Sundae" for "Monday/Mundane" and "Kids" to "Adults."
#MundaneAdults has become a monster I have no control of and I wonder if I lost my original vision or is this all hugot shit oh god

— rob cham (@robcham) May 9, 2017
"Last Sunday, I just posed a few comics with the idea of Mundane Adults where it was the less ideal side of relationships. I had the idea that anyone could make their own if they wanted to. Friends joined in from the comics scene to make their own Mundane Adult comics and I just compiled it in an album on my Facebook page and it took off way too fast," he continues.
ADVERTISEMENT - CONTINUE READING BELOW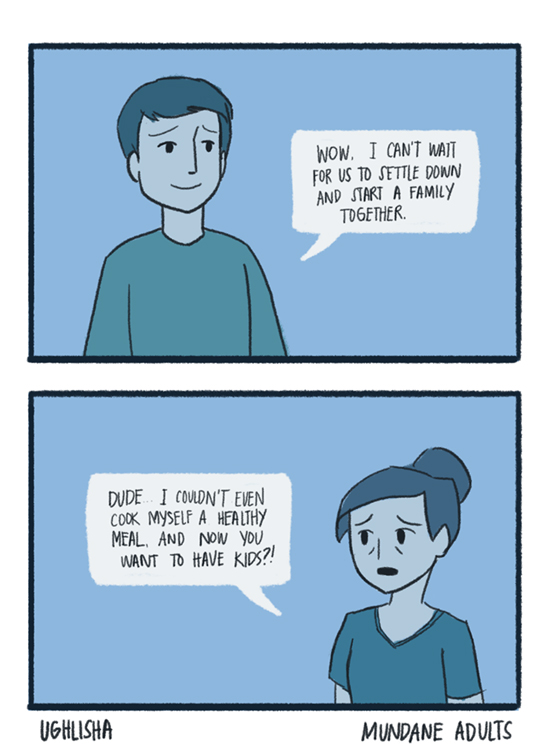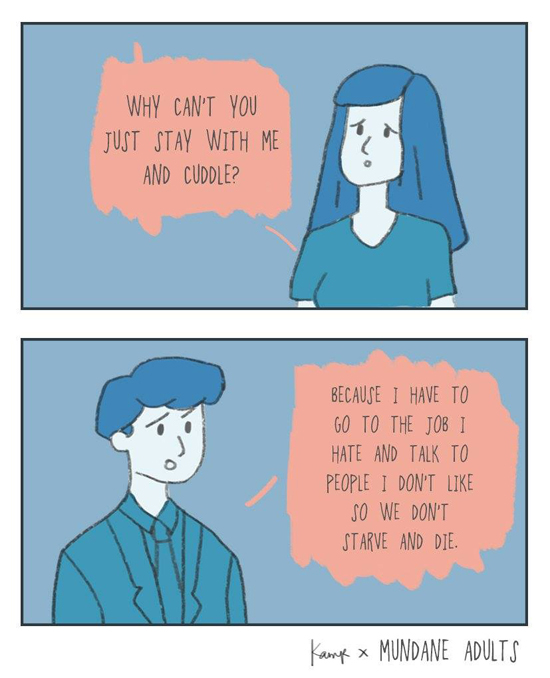 ADVERTISEMENT - CONTINUE READING BELOW
Web comic favorites like 8-bitfiction, Bedmoss, and Huhsmile all contributed their own version of adulthood. #MundaneAdults also started having a life of its own on Twitter where people who can't draw gave their two cents on the topic.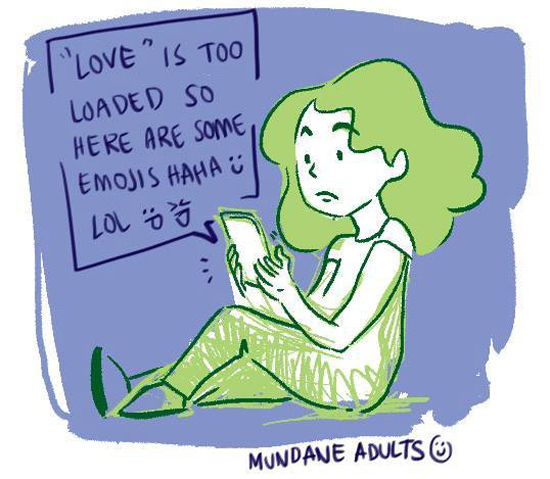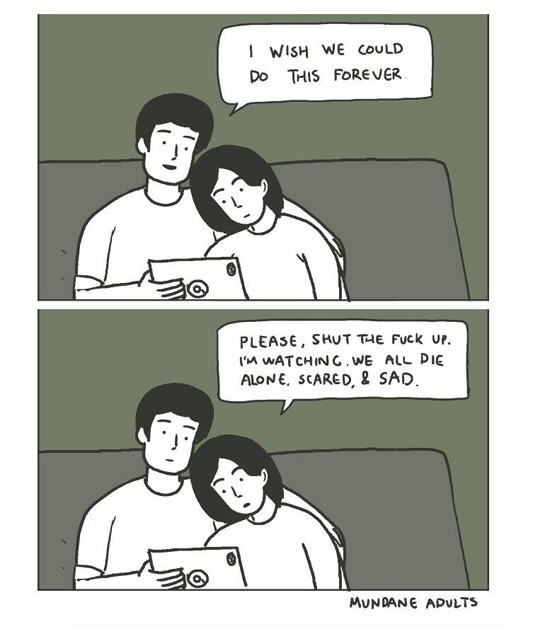 ADVERTISEMENT - CONTINUE READING BELOW
What's next for Mundane Comics? "Let us come up with the next thing we can parody. Say FilthyRatBag could be CleanCatPurse, YoungStar could be OldSun," Cham said online. With digital artists having easy access to social media, it's only a matter of time before something bigger hits the Internet.
To contribute or see more of Mundane Comics, visit Rob Cham's Facebook.
Load More Stories