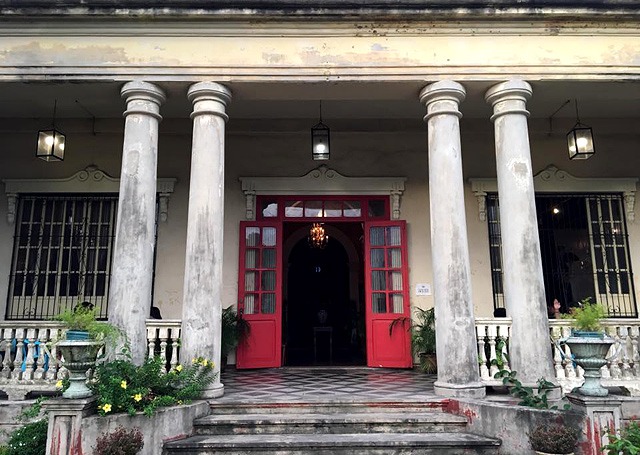 (SPOT.ph) Every town has a legend; and for Silay City in Negros Occidental, it's the tragic yet beautiful tale of The Mansion. It has stood as silent witness to the life and times of the Ledesmas—Emilio Ledesma y Ledesma, his wife Rosario Locsin y Locsin-Ledesma, and their child Adela. The Mansion once hosted many opulent gatherings and celebrations of decades past; now, it has its share of stories and secrets.
ADVERTISEMENT - CONTINUE READING BELOW
Of Family and Duty
The land on which The Mansion stands was bequeathed to Emilio by his father, Don Jose "Pepe" Del Rosario Ledesma. The year was 1919 and the Ledesma clan was at the height of their power. They commissioned Italian architect Lucio Bernasconi to design the house, which was built just a year later; he would go on to design the town's San Diego Pro-Cathedral. With structures mostly designed by European architects, the district later became known as the "Paris of Negros" and "Museum City."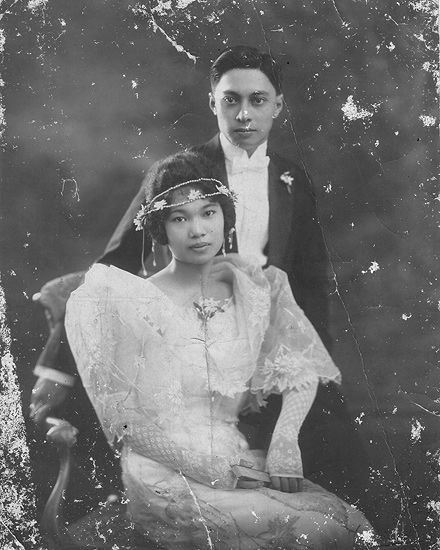 ADVERTISEMENT - CONTINUE READING BELOW
Recommended Videos
Emilio Ledesma y Ledesma and Rosario Locsin y Locsin-Ledesma
As the son of the Ledesma patriarch, Emilio had big shoes to fill. After all, his father was the richest man in town—and according to the 1938 Bacolod City Yearbook, the whole island of Negros.
Don Pepe was instrumental in the construction of Silay's San Diego Pro-Cathedral, shouldering 80 percent of its construction cost of P250,000. The patriarch claimed that he didn't do this for the church to be "his" church, so he encouraged the town folk to raise the remaining 20 percent.
For his service, Don Pepe was made a Knight in the Order of St. Gregory the Great by Pope Pius XI. When he passed away, his own home was donated to the Siervas de San Jose order of nuns and was used as their convent and school until the late '50s.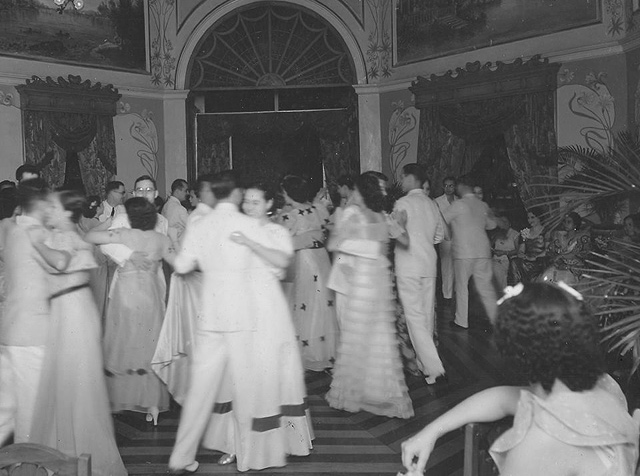 ADVERTISEMENT - CONTINUE READING BELOW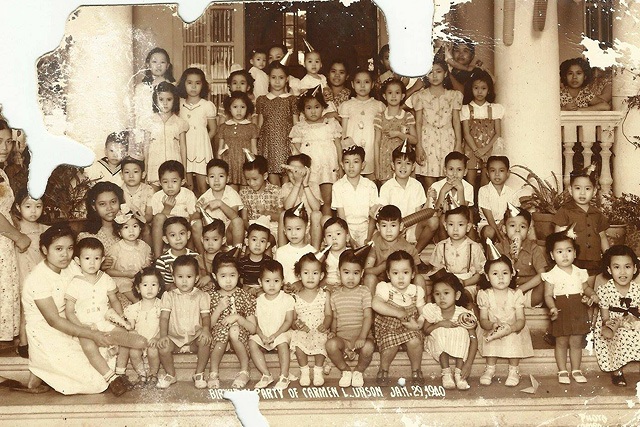 Birthday party of Carmen L. Unson, January 29, 1940
Emilio has five brothers and two sisters. The siblings, raised in an era of decadence and style, all grew up to be prominent figures in town. This includes the husband of Purita Kalaw-Ledesma and that "Ledesma heiress" who found Grace Poe in Jaro Cathedral. Their landholdings exist to this day.
ADVERTISEMENT - CONTINUE READING BELOW
Rosario, Emillio's wife, is the child of Leandro Dela Rama Locsin, a revolutionary and later governor of Negros. Her brother, Guillermo, is the father of National Artist Leandro V. Locsin; while her sister, Corazon, is married to Alfredo Montelibano Sr., former governor and Secretary of National Defense. Among Leandro's nephews and grandnephews are Sen. Jose C. Locsin and Ambassador Teodoro Locsin Jr.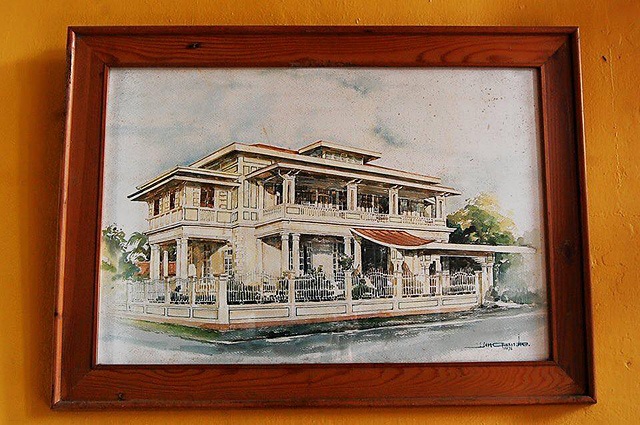 ADVERTISEMENT - CONTINUE READING BELOW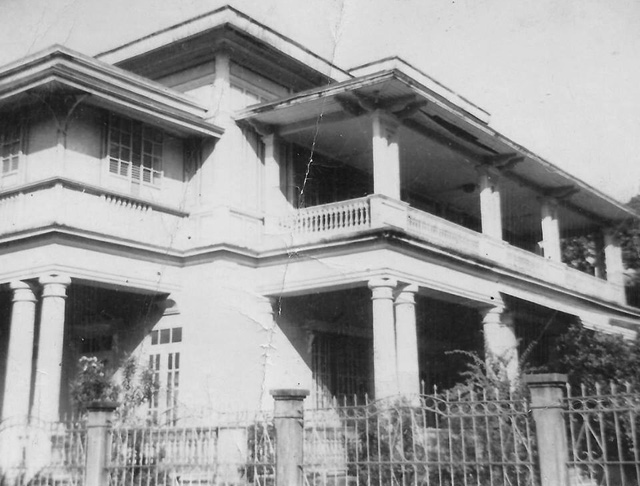 The original two-floor mansion of the Ledesma family
The two clans, bonded by a sugar empire and intermarriages (which were common among the old Negrense families), were respected and known to be philanthropic. Most of the townspeople remember the family for their humility, despite their wealth and prominence.
ADVERTISEMENT - CONTINUE READING BELOW
Adela, the Unica Hija
As the only child of Emilio and Rosario, Adela was raised to live up to a certain ideal. Taught how a genteel family of Negros was expected to be, she conducted herself impeccably. This includes dressing in her Sunday's best every single day, whether or not the family was expecting visitors.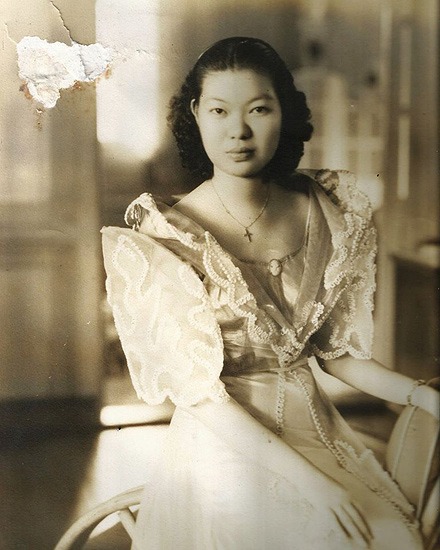 ADVERTISEMENT - CONTINUE READING BELOW
Many people in Silay remember Adela as a lady who found solace in the comfort of her own house, barely leaving it in her later years. A lot of them speculate that this is because of heartbreak and a broken promise of a former love—or "The One That Got Away."
The story goes that Adela fell in love with a distant relative who lived nearby. He was a dentist and part of the landed gentry, which can be considered today's upper middle class. When they were of age, he began courting Adela. Though it was never proven that they became official lovers, a lot of the rumors speculate that they may have even promised each other that they would be together one day.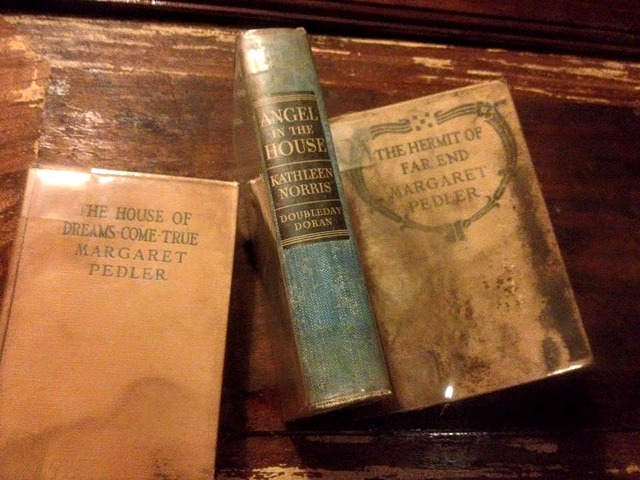 ADVERTISEMENT - CONTINUE READING BELOW
Unfortunately, her parents never encouraged the match and like a proper lady, she had to play the role of the dutiful daughter. Raised to be dignified and proper, she could not disobey her parents even if it meant forgoing her happiness. Despite this, stories later circulated that she wrote him letters.
When her parents passed away in the '50s, fate still wasn't on her side. The dentist had married another woman; and rumor has it that Adela had the whole second floor of their house removed so that she wouldn't be able to see the love of her life's new family who lived on the same street. Though, of course, there's the reason that Adela may have just grown tired of walking up and down the stairs due to old age.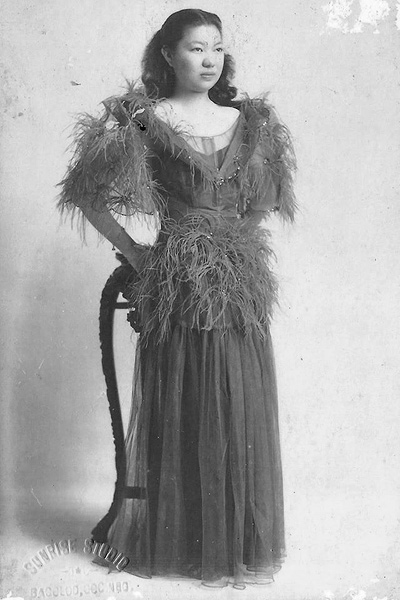 ADVERTISEMENT - CONTINUE READING BELOW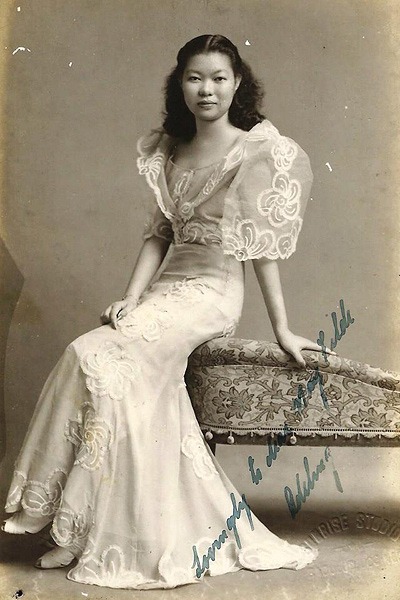 When the war ended, there was a decline in Silay's social life. Suddenly, the life Adela had known—the only way of life she had ever been acquainted with—started to disappear. Her attachment to this lifestyle may be the reason why Adela preferred to stay at home in her later years, surrounded by all things familiar.
ADVERTISEMENT - CONTINUE READING BELOW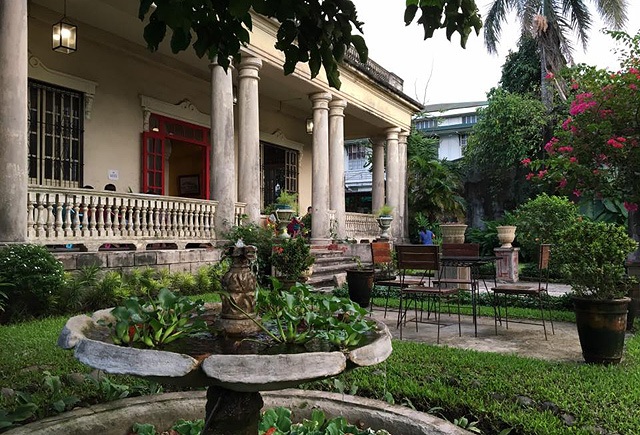 The Revival of The Mansion
When Adela died in 2012 at the age of 97, The Mansion was not in the same condition as it was during its heyday. Adela had a sole heiress, her favorite niece from a relative, who received all the family's valuables and property. But her wardrobe, as well as personal effects like perfume bottles, silk robes, night gowns all stayed at The Mansion. As one of the best-dressed women in Negros, her clothes show an evolution of styles from the '30s to the '70s.
ADVERTISEMENT - CONTINUE READING BELOW
She also left behind books and diaries that contained her life story, which she wrote over and over again so that she wouldn't forget. Stories like these fueled the imagination of journalists and artists; and soon enough, the love affair became town legend and added flair to The Mansion.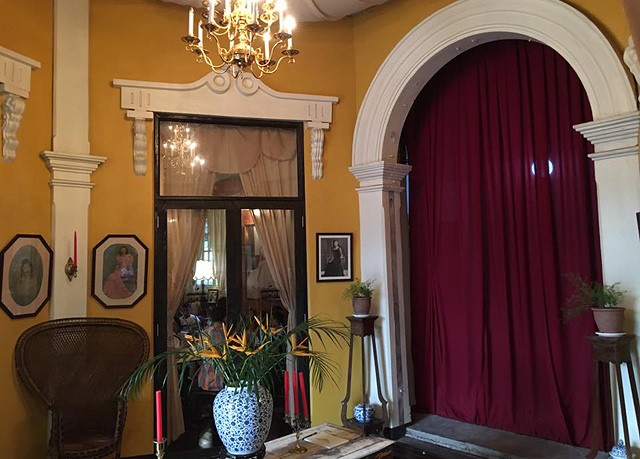 ADVERTISEMENT - CONTINUE READING BELOW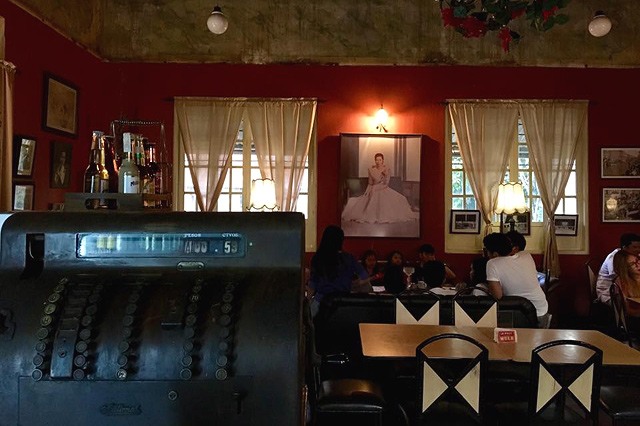 Relatives acquired the property to keep the rich heritage and architecture intact. Solomon Locsin, a heritage advocate, now oversees the ancestral house that's adaptively reused as a café, bar, and events place.
When they started to work on The Mansion, it was just a "concrete shell" and its interiors were their attempt to give it the vibe of old world Negrense society. Memorabilia from Silay and the Locsin clan are all on display. It wasn't long before the mansion became a sanctuary of artistic expression and historical appreciation.
ADVERTISEMENT - CONTINUE READING BELOW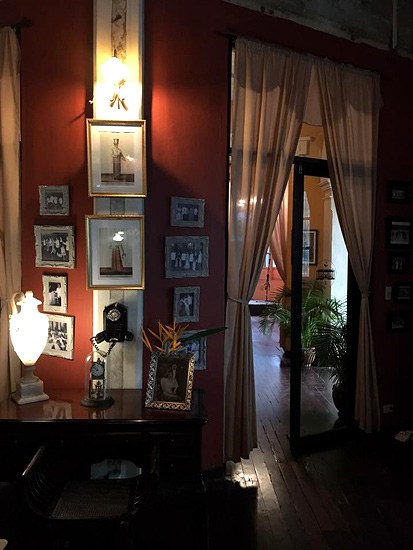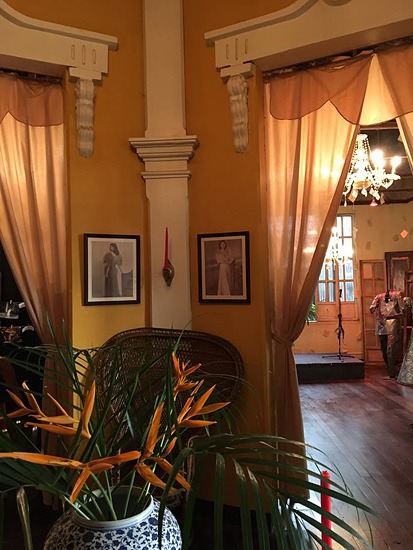 ADVERTISEMENT - CONTINUE READING BELOW
A restoration of The Mansion is in the works, but Locsin says they would not be touching the second floor—or lack thereof. According to him, its absence exudes drama, just as Adela would have liked.
The Mansion is along Calle Ledesma, Silay City, Negros Occidental. It is open from Wednesday to Monday, 10 a.m. to 10 p.m. For more information, follow The Mansion on Facebook.
Your guide to thriving in
this
strange new world.
Share this story with your friends!
---
Help us make Spot.ph better!
Take the short survey
Load More Stories