This Ancestral House in Cebu Is One of the Oldest in the Philippines
The famous Yap-Sandiego house combines Spanish and Chinese influences.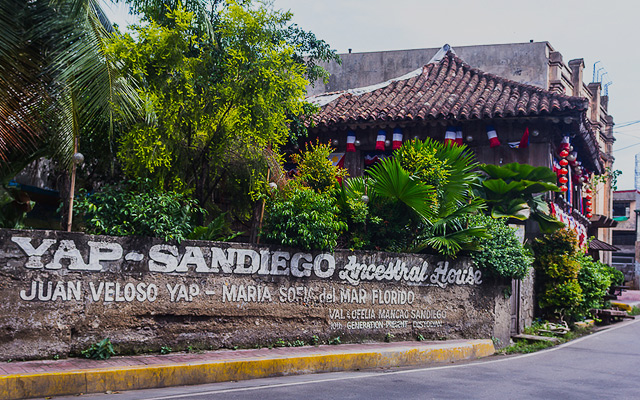 (SPOT.ph) Cebu's Parian or Chinese district was founded in the 1590s, eventually evolving into a thriving center for merchants and traders. It's in this area that you can find one of the oldest houses in the Philippines, a 17th-century structure called the Yap-Sandiego Ancestral House. The heritage house has been featured in the book Chinese Houses of Southeast Asia by Tuttle Publishing and is significant for combining a mix of Spanish and Chinese influences. Aside from the bright-red Chinese lanterns hung all around the façade of the house, an enormous Sto. Niño statue also greets curious visitors.
ADVERTISEMENT - CONTINUE READING BELOW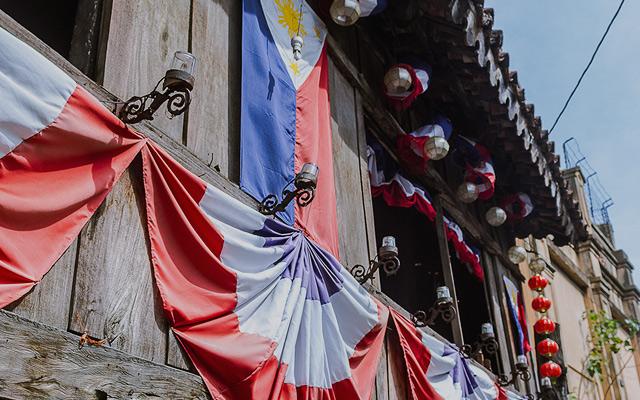 The house was originally owned by the Yap family, who were wealthy Chinese merchants. The patriarch, Don Juan Yap, and his wife, Doña Maria Florido, had three children: Maria, Eleuterio, and Consolacion. The eldest daughter, Maria, married the Cabeza de Barangay of the Parian, Don Mariano Sandiego. The house eventually got its name because of Maria's marriage to Don Mariano.
ADVERTISEMENT - CONTINUE READING BELOW
The family went on to become prominent members in society, especially in the arts and culture scene. In fact, they were said to be partly responsible for the steps in Cebu's annual Sinulog festival.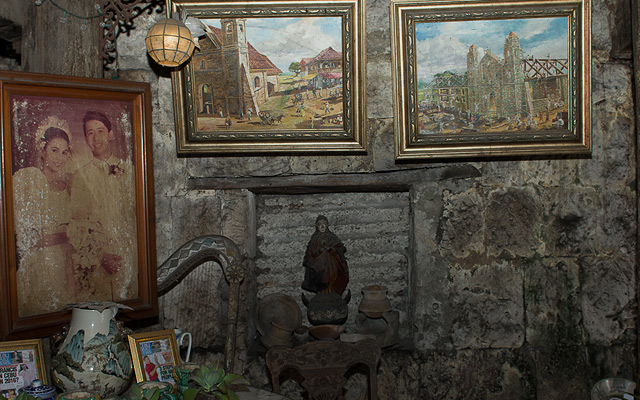 ADVERTISEMENT - CONTINUE READING BELOW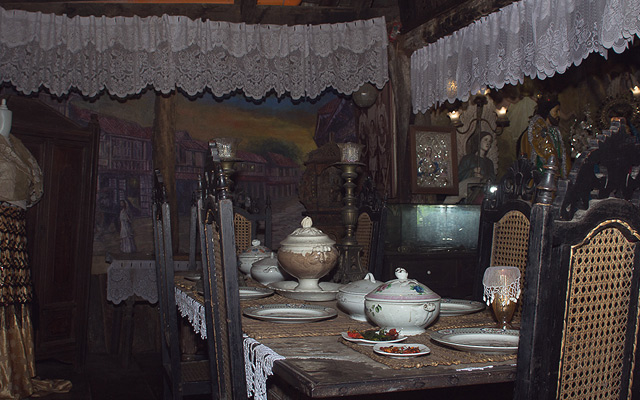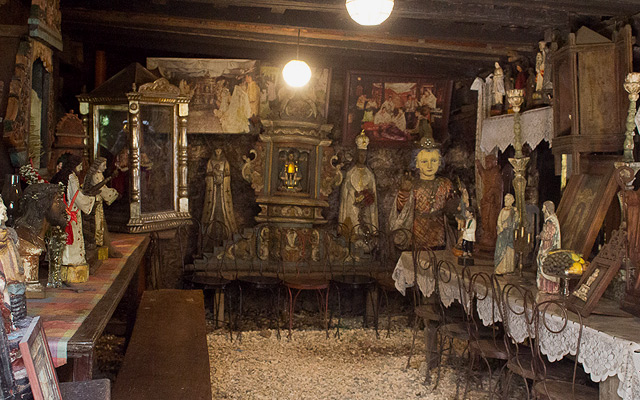 ADVERTISEMENT - CONTINUE READING BELOW
The house is now managed by a 10th-generation descendant, Val Sandiego, a choreographer and art collector. On display in the house are things that generations of the family used in everyday life, like fine china, collected since the 1600s. But possibly the most eye-catching feature of the house is its vast collection of images of the Sto. Niño and angels—the family was known to be deeply religious.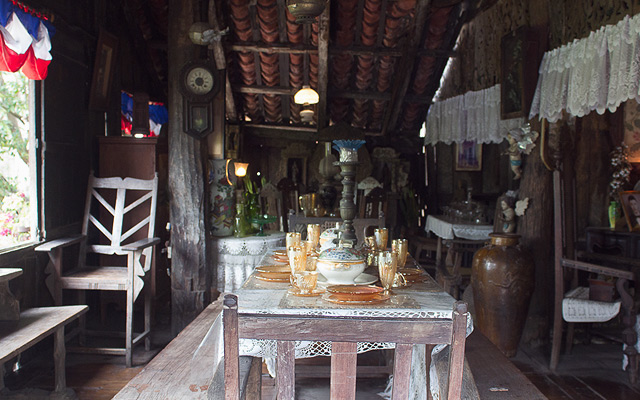 ADVERTISEMENT - CONTINUE READING BELOW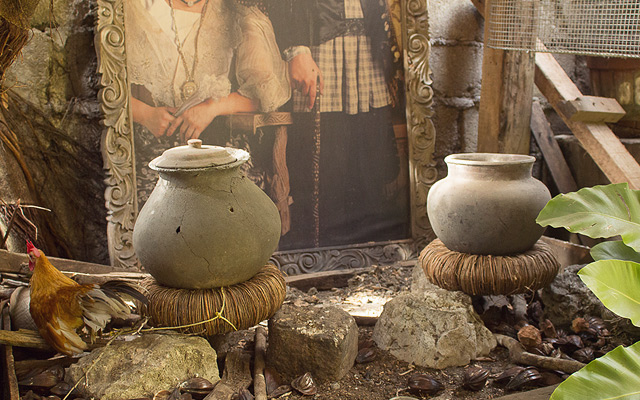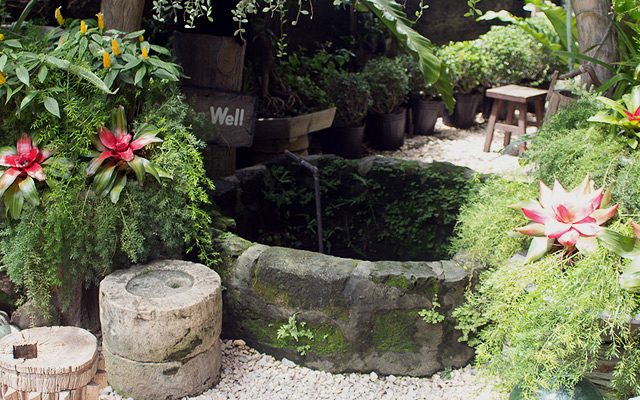 ADVERTISEMENT - CONTINUE READING BELOW
According to the Department of the Tourism, the house has retained over 90% of the original structure, having survived natural calamities and earthquakes. The walls are still intact (made from the original coral stones), the floors (molave), and the roof (terracotta from mainland China). A boat from the 1800s is currently being used as a flower bed in the garden, while a knocker on the front door came from a Chinese temple. The well in the garden is still functional, though the water is only used for the plants.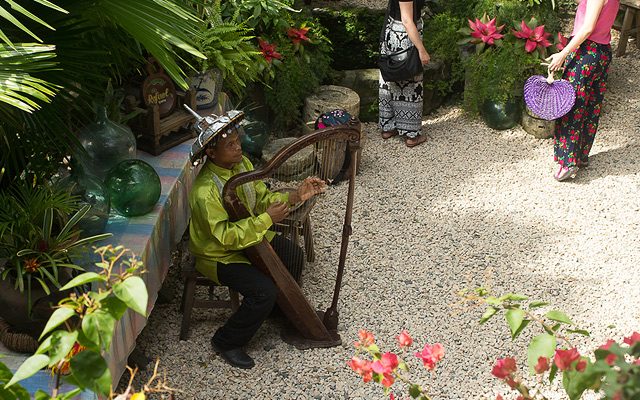 ADVERTISEMENT - CONTINUE READING BELOW
Members of the family still stay in the house during weekends, but guests are allowed to visit and tour the property during weekdays. The next time you find yourself in Cebu, why not add a tour of the house—and a quick visit to the past—to your itinerary?
The Yap-Sandiego Ancestral House is at 155 Lopez Jaena corner Mabini Street, Parian, Cebu City. It is open daily, 9 a.m. to 7 p.m. Entrance is P50.
Photos by Juan Sinag Cano.
Load More Stories