This Cool VR Exhibit Plays Out the Controversial Aguinaldo-Bonifacio Feud
Who says dioramas are boring?
(SPOT.ph) You may have, at least once in your lifetime, seen (or even made) history-related dioramas in one of your school's mandatory field trips or class projects. Ayala Museum in Makati City has 60 of just such boxed models that depict major events throughout our country's tumultuous past, starting from pre-colonial Philippines all the way to the EDSA People Power Revolution in 1986. The Diorama Experience has been around since 1974, but its motionless nature made the exhibit—for lack of a better term—boring.
To reach out to the millennials, the museum started to render its otherwise static dioramas into a virtual reality experience complete with surround sound, 360-degree views, and full-on reenactments on video. This started with the rendition of Jose Rizal's execution at Bagumbayan, which was launched in June 2017. Now, a series of events surrounding the feud between Andres Bonifacio and Emilio Aguinaldo is brought to life through the Diorama Virtual Reality Experience: Emergence of the Filipino Nation, which opens at the Ayala Museum on September 25.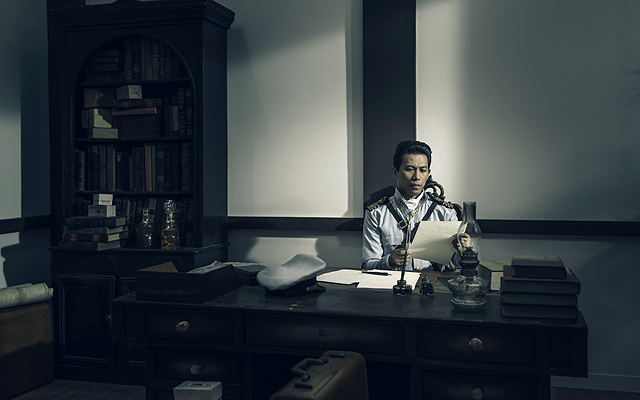 ADVERTISEMENT - CONTINUE READING BELOW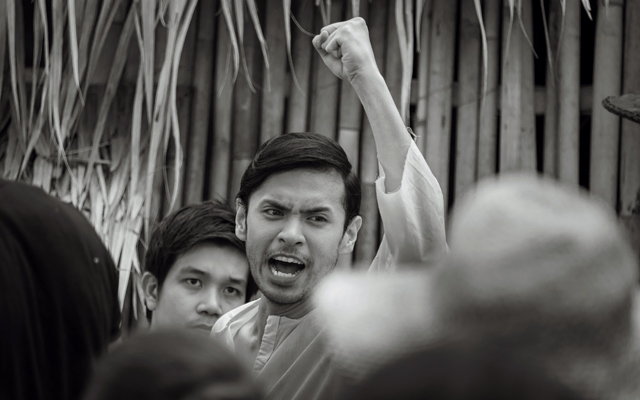 CONTINUE READING BELOW
Recommended Videos
This project brings four diorama scenes to life—the Cry of Pugad Lawin, the Tejeros Convention, the Trial and Execution of Andres Bonifacio, and the Declaration of Philippine Independence—in a 10-minute video clip directed by Marco Biemann. As most of us know, the Tejeros Convention somehow relegated Bonifacio to the sidelines, despite being the Father of the Philippine Revolution. Eventually, he perished at the hands of his own countrymen. Meanwhile, Aguinaldo's declaration of independence was short-lived.
"While we celebrate the revolution and its heroes, we tend to forget its failures. We see this [in the exhibit]. The birth of [our] nation is not as simple as what our textbooks tell us. It's not just declaring independence, raising the flag, and being happy. There were many things that went into it. There were many sacrifices—Bonifacio's life was one of them," historian Ambeth Ocampo told the press during the launch on September 24.
ADVERTISEMENT - CONTINUE READING BELOW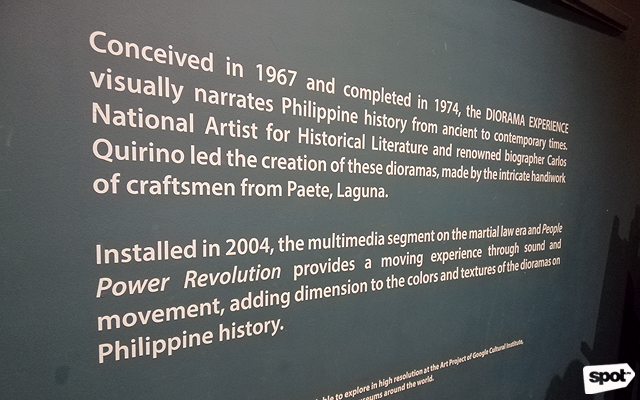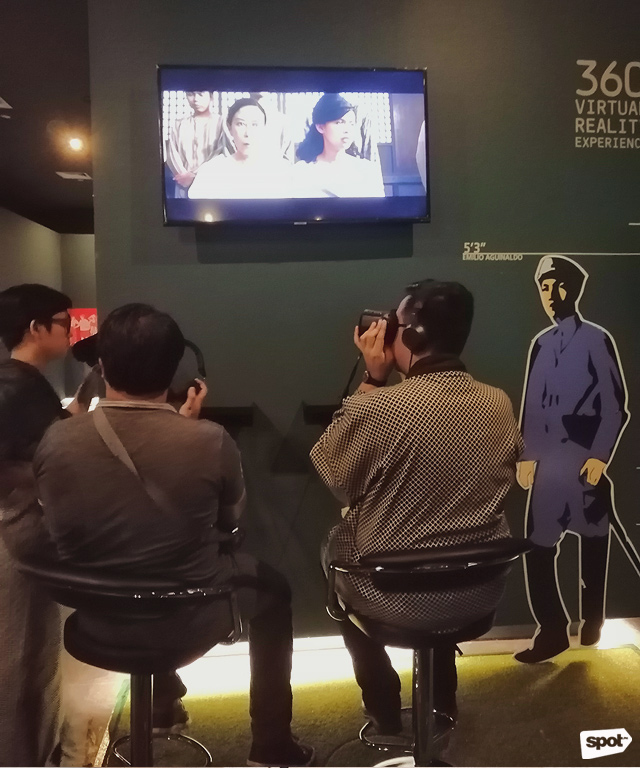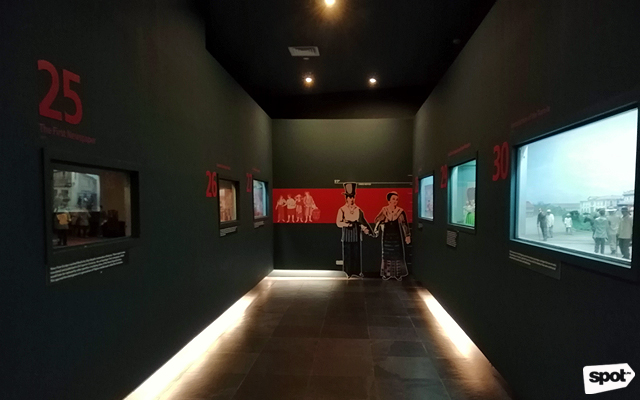 ADVERTISEMENT - CONTINUE READING BELOW
You can see this fully immersive audio-visual presentation as soon as you put on the available Google Cardboard VR headset (provided by I AM Cardboard). It is highly recommended that you sit on one of the swivel chairs because you'll be moving your head and turning around to fully see the 360-degree view. It's almost as if you're right there amid the townspeople tearing up their sedula, or in Kawit, Cavite—either looking down from the famous balcony where Aguinaldo stood, or looking up while the Philippine flag was being unfurled for the first time.
"This experience will let you think, and when you think you will look back and look at the present. Then, you will ask the question that is most subversive of all, and it is that things don't have to be the way they are," Ocampo pointed out.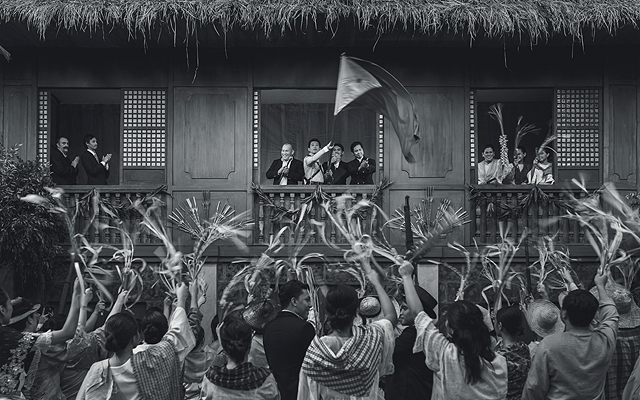 ADVERTISEMENT - CONTINUE READING BELOW
"With what we are experiencing right now, a lot of these is actually brought about because of our lack of appreciation of where we came from, what transpired. Unfortunately, we might be repeating even things which ought to have been set aside for the longest time," said Ayala Foundation Inc. president Ruel T. Maranan.
With everything that's going on right now, it's up to us to not let history repeat itself. As Ocampo observed: "We repeat it because we don't know it."
The Ayala Museum is at Makati Avenue corner De La Rosa Street, Greenbelt Park, Makati City. It is open Tuesdays to Sundays, from 9 a.m. to 6 p.m. For more information, visit Ayala Museum's website.
Share this story with your friends!
---
Help us make Spot.ph better!
Take the short survey
Load More Stories