(SPOT.ph) Behind an old iron-and-wood gate along a nondescript street—practically hidden by the many shops and buildings surrounding it—lies a home with quite a story to tell. Casa de Segunda has stood on the same spot for more than a century now, standing as a symbol of Batangas' rich history while Lipa City continues to change around it. It was in this bahay-na-bato that the family of Manuel Luz and Segunda Luz-Katigbak—whose name may sound familiar to some as Jose Rizal's first love—grew up in the 19th century.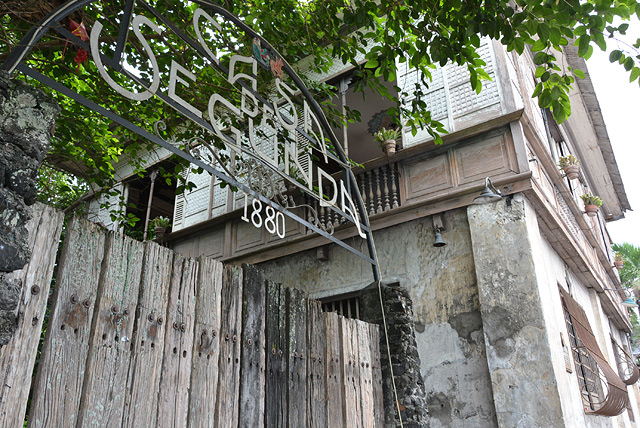 Entering the gate takes you back a hundred years. A small courtyard of weathered red tiles, complete with a fountain made of bricks, lies under the shade of a giant tree. The house itself stands to one side, enveloping the area with its presence. Vines crawl along its adobe walls, the imposing frame of wooden poles stand proudly, and wide open capiz windows invite you to peek at its treasure of Spanish colonial-era furniture. Casa de Segunda looks and feels as if it has been frozen in time.
ADVERTISEMENT - CONTINUE READING BELOW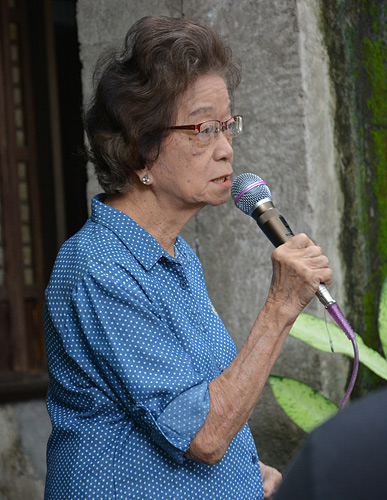 "Everything you'll see here is around a hundred years old, all original," Lilith Malabanan, great great grandchild of Manuel and Segunda Luz, tells SPOT.ph. Except for the addition of a bathroom and some maintenance work on the structure, her family has kept the house pretty much the same since it was built in 1880.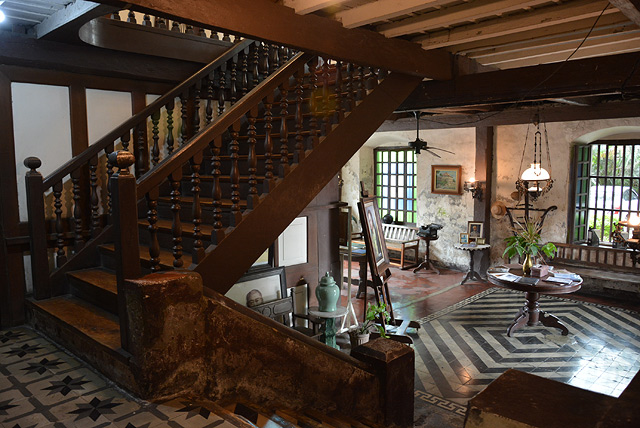 ADVERTISEMENT - CONTINUE READING BELOW
Recommended Videos
These Spanish-era houses are now a rare sight in Lipa City, though Malabanan tells us of a time when opulent homes stretched along every block in the area. "During the 1880s, they say, ang mga taga-rito ay naka-amass ng napakadaming pera," she says. Behind all this wealth was Batangas' number-one export: coffee beans.
"Nagka-virus ang coffee plants all over the world, and you know how indispensable coffee is in the morning," says Malabanan. This virus was actually an airborne fungus which destroyed most of the world's coffee fields in the latter half of the 1800s. While this Coffee Rust epidemic brought down the trade in other countries, the Philippines had a short-lived golden age as the only supplier of the precious beans worldwide—until the disease hit our shores as well in 1889.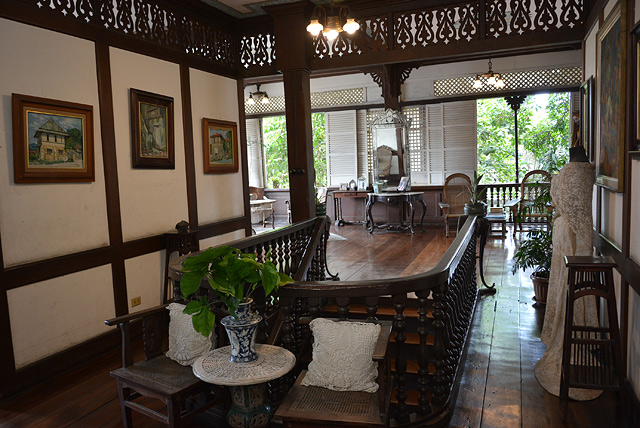 ADVERTISEMENT - CONTINUE READING BELOW
Still, it was thanks to these rich and abundant coffee plantations of Batangas that Lipa City became a grand place, where hacienderos were paid with "sacks full of gold coins," says Malabanan. They had so much money they didn't know what to do with it, she jokes, saying "The girls, even sa paynetas nila, it was all encrusted with diamonds."
It was into this opulence that Segunda Solis Katigbak was born. The daughter of Don Norberto Katigbak, a landed gentleman of Lipa City (we're talking land big enough to stretch over 15 barrios here), and Doña Justa Solis, who came from the richest family of Lipa, Segunda was a member of what was practically an untouchable class of the Spanish colonial society—something Jose Rizal would become painfully aware of, soon enough.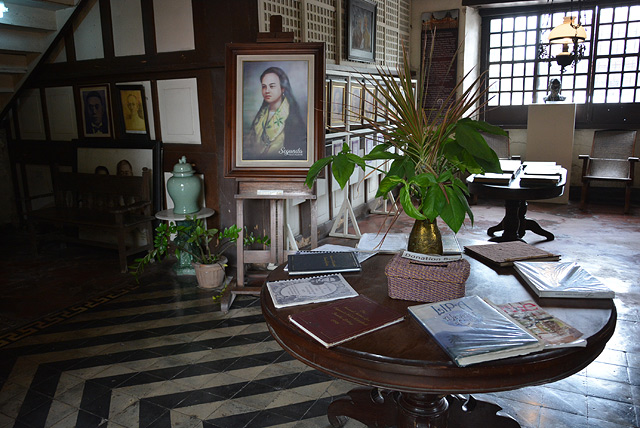 ADVERTISEMENT - CONTINUE READING BELOW
It was while studying in Colegio de la Inmaculada Concepcion de la Concordia that she met Olympia, Jose Rizal's older sister, and eventually, Jose Rizal himself. "Even before she entered the school she was already betrothed to Manuel Luz," explains Malabanan. Luz, a member of another prominent Lipeño family, was clearly the smart choice in the eyes of Don and Doña Katigbak. "Siguro sinasabi nila, 'Hindi naman natin kilala yang si Rizal. Sino ba yang taga-Calamba na 'yan?'" jokes Malabanan. "'Pag bumababa si lola sa Calamba, sinusundo ng kanyang magulang, ay nasa malayo lang si Rizal, pakaway-kaway lang," she adds.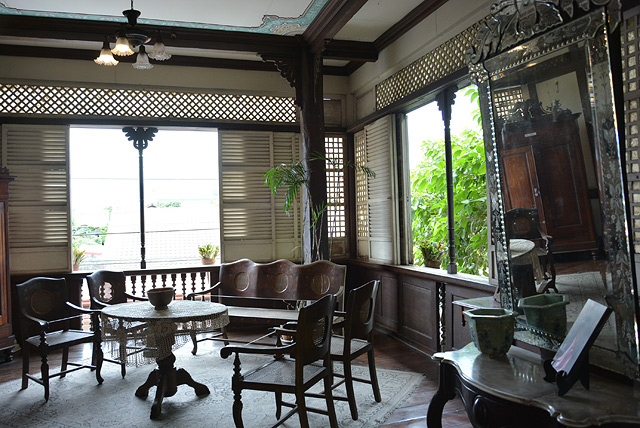 At the young age of 16, Segunda was married to Manuel Luz. The house was given to her as a wedding present by her father, Don Norberto, and from there, the structure became the main witness to an ever-evolving story. Segunda and Manuel had 12 children, says Malabanan, though only nine made it to adulthood. Malabanan's grandmother, Paz, eventually inherited the house—and the story continues from there.
ADVERTISEMENT - CONTINUE READING BELOW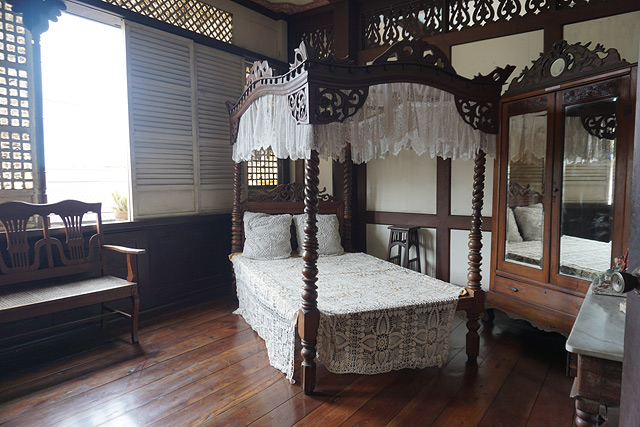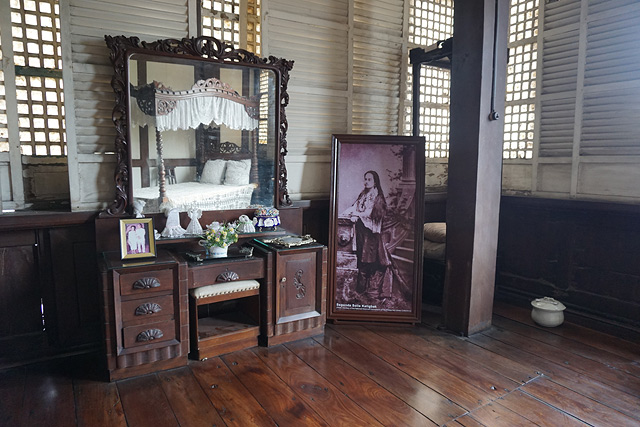 Malabanan was only three years old when the Japanese came—it was the Second World War. "Noong nakita nila ang Lipa, nagandahan sila. Sabi ng mga Hapon, 'dito na lang tayo tumira, paalisin natin 'yong mga taga-rito,'" she explains simply. Malabanan recalls her and her family walking far away to a small barrio with the other Lipeños, where they lived while the Japanese forces took over their town. She tells us her family packed all their belongings, and what they could not carry, they hid in the house, hoping that the Japanese would not take it.
ADVERTISEMENT - CONTINUE READING BELOW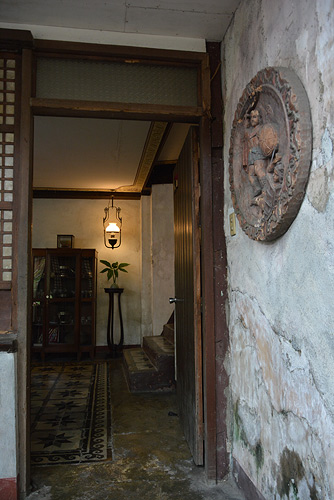 The American troops arrived some time later—but instead of fighting the Japanese on ground, they flew right over in bomber planes. "Kitang-kita namin noong nasusunog ang Lipa from afar," says Malabanan. The bombs took out the Japanese, but it also razed the once-opulent town to the ground. "Ubos ang lahat ng bahay," she tells us, explaining that, "We had only three houses left intact, aside from the church." Casa de Segunda was left mostly unscathed.
Malabanan and her family then returned to Casa de Segunda. They built an extension for a proper bathroom after the war, repainted it, and called it home once again. But just like their ancestors, they eventually grew out of it, too. Most of the family moved to Manila, some went abroad, and their stories continued elsewhere.
ADVERTISEMENT - CONTINUE READING BELOW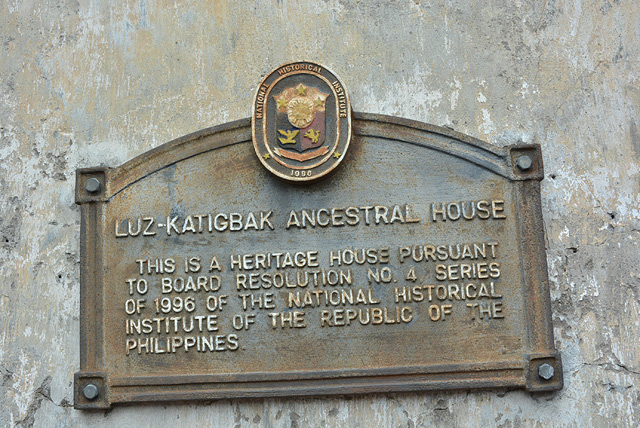 Casa de Segunda remained behind as a stronghold of Lipa's story. This bahay-na-bato has stood through several colonizers, a couple of wars, and lots and lots of children. Yet, as Malabanan puts it, Casa de Segunda is only all the more beautiful for it: "Just take a look at it, kung gaano katibay, kung gaano kaganda pa niya," she says. Silent and solid, the house almost dares you to disagree. 

Photos by Alexis Santiago
Your guide to thriving in
this
strange new world.
Share this story with your friends!
---
Help us make Spot.ph better!
Take the short survey
Load More Stories